When I got her she was an ethereal beauty and so I named her "Stardust".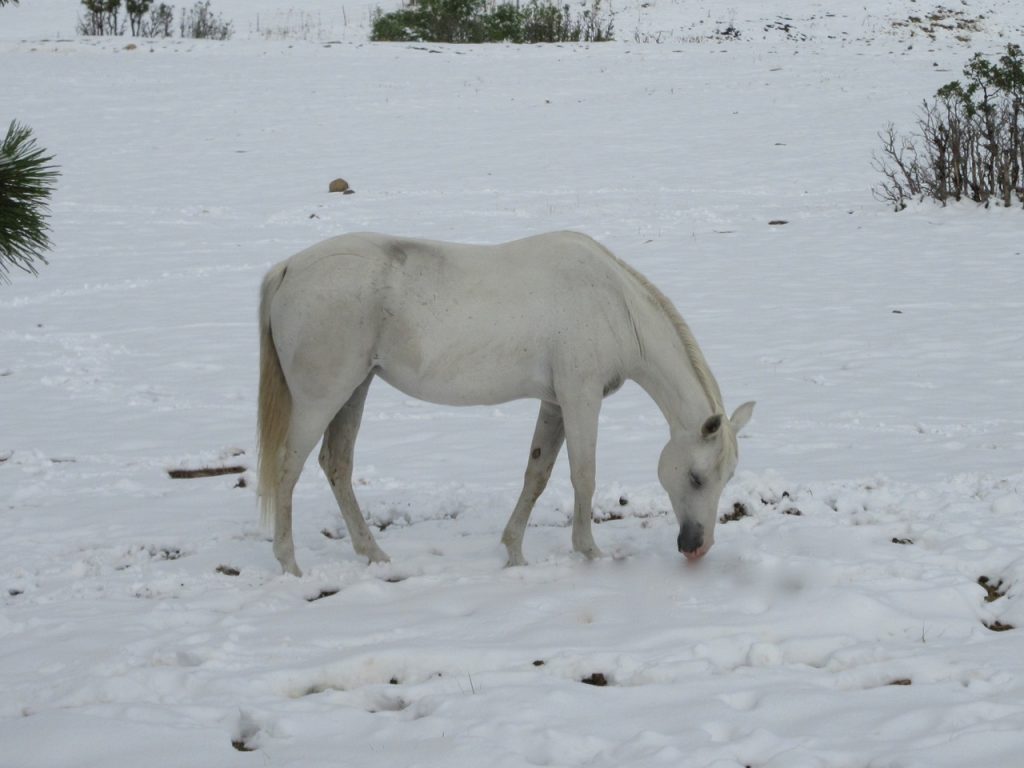 Turns out she is more "earthy" than ethereal so now I call her "Dusty".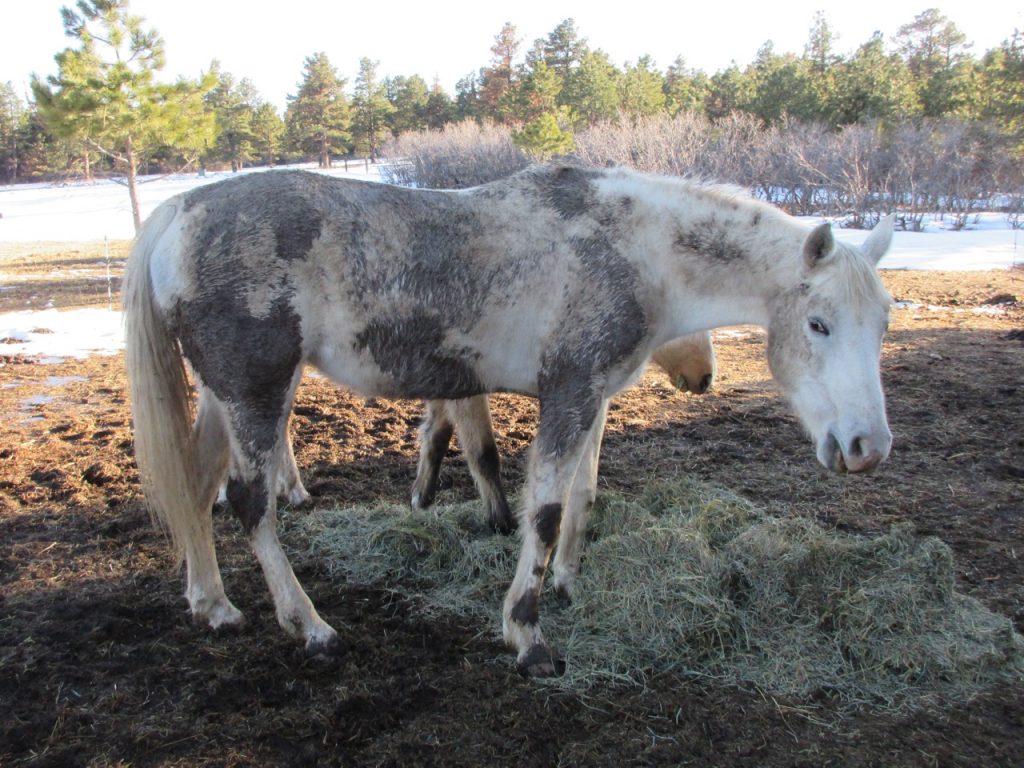 Also, she's half Arabian, half Paint Horse. The first photo is of the Arabian half and the second photo is of the Paint Horse half.
In other news, our Christmas tree was demolished in short order. The goats thoroughly enjoyed every bite. This is what it looked like a day or so after we gave it to them:
Believe it or not, it is even MORE bare now!