Today I took Lilly to get bred, but unfortunately she went out of heat in the hour and a half between the time I left home and the time I got to the buck. I knew I was pushing the envelope a bit, but gee whiz, girl! Couldn't you have held out just a little bit longer??
Anyway, he's a gorgeous boy–very tall and leggy the way I like, and his dam has this udder:

Lilly desperately needs to be bred to excellent udder bucks because hers needs help! She's a phenomenal producer, but she hasn't got the attachment for that kind of quantity!
Here's "Chester":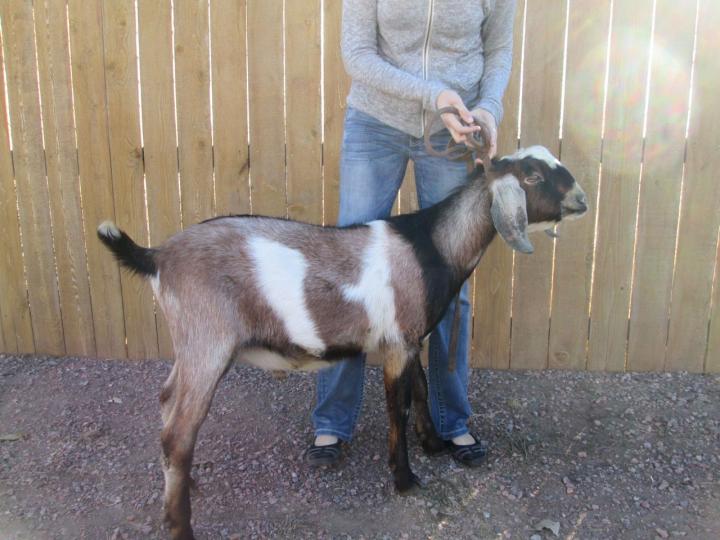 Isn't he gorgeous? I can't believe Lilly wasn't smitten with this guy! I'll take her back to him in three weeks when she cycles in again. And just for fun, he's got the cutest little nose!