Penny and Rita sure are cute. They've come in to help us watch movies these last two nights, and now Phil and I each have one in our lap to help us with office work.
Rita's ears were lopsided for the first two days and it was adorable! One up, one down.
I took a bunch of pictures that were all the same but just a little different. I couldn't choose which one or two I liked best so now you have to bear with me while I post them all.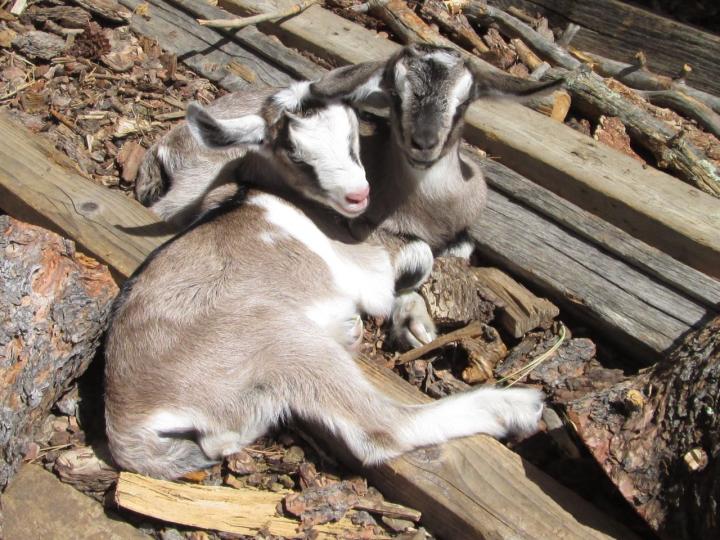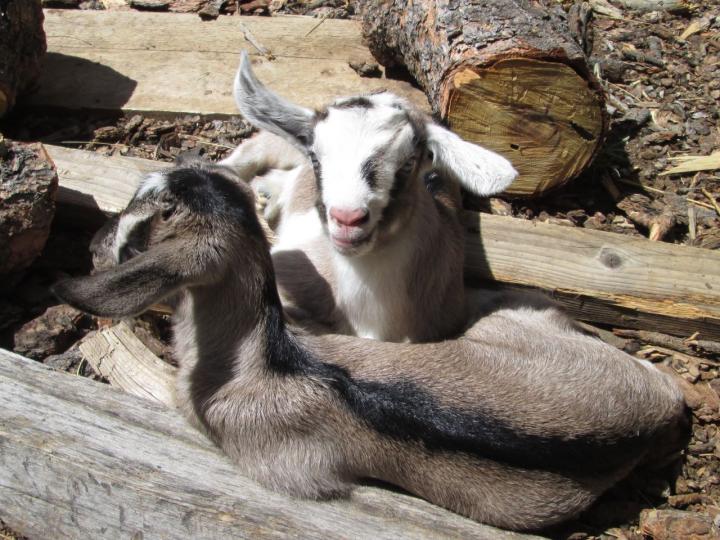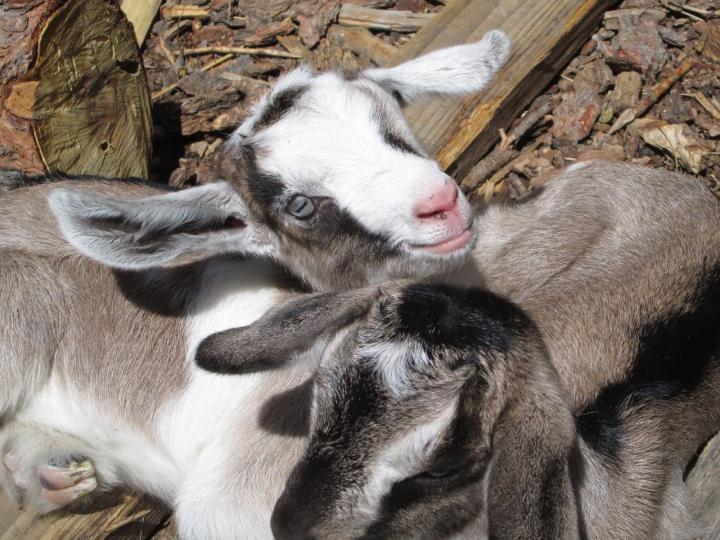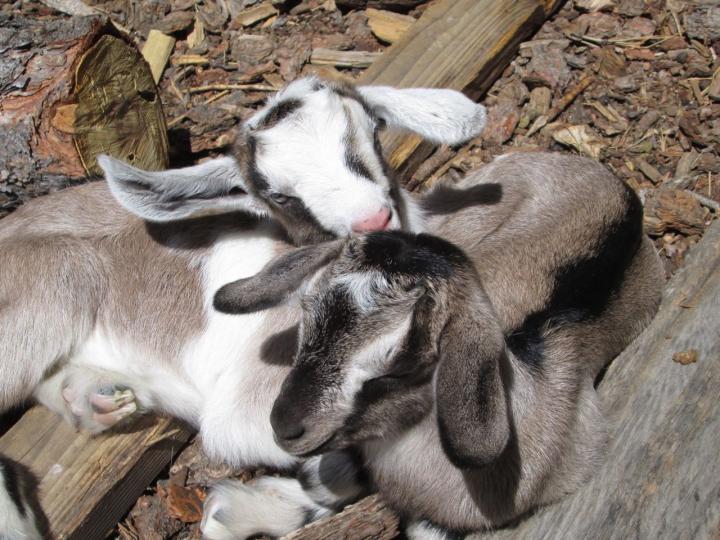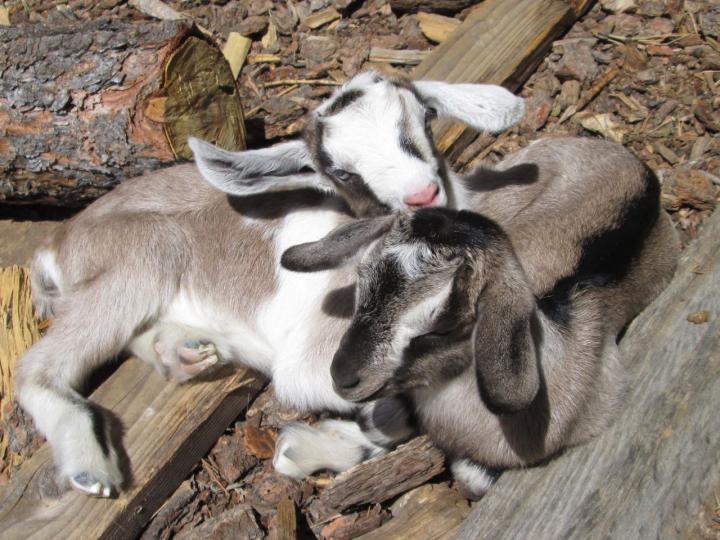 Ah, here's one that came out different!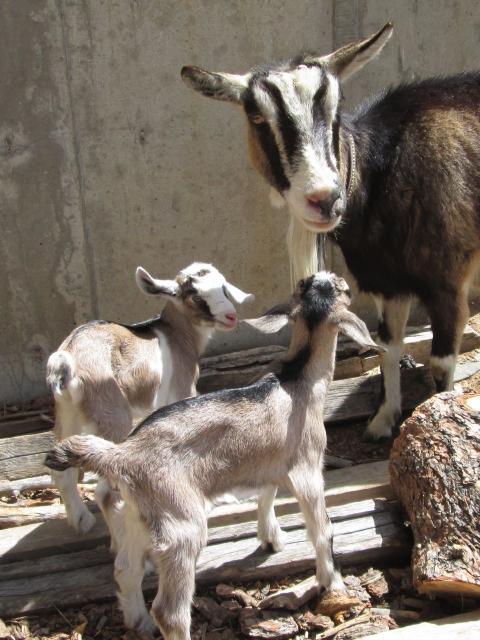 Lovely Rita and her crooked EARS!!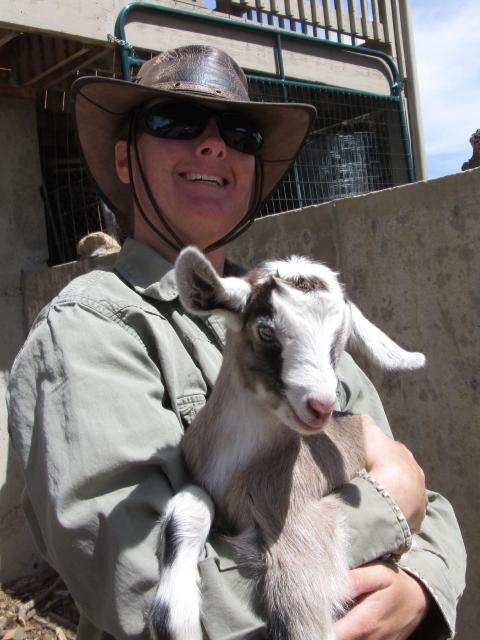 Little Penny Lane. She's so soft she feels like a little bunny.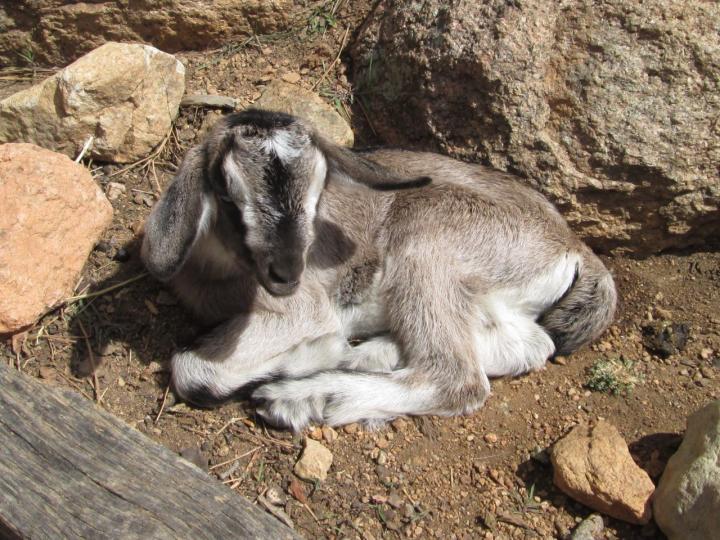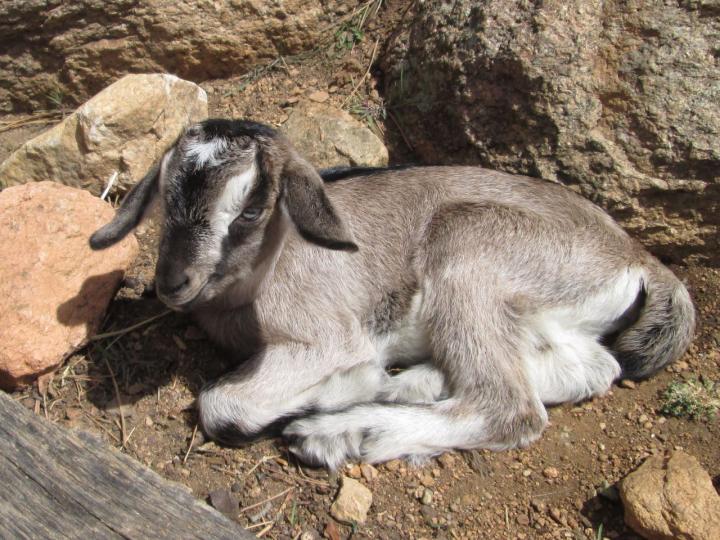 Rita gets a drink. Look at those tilted-up ear tips!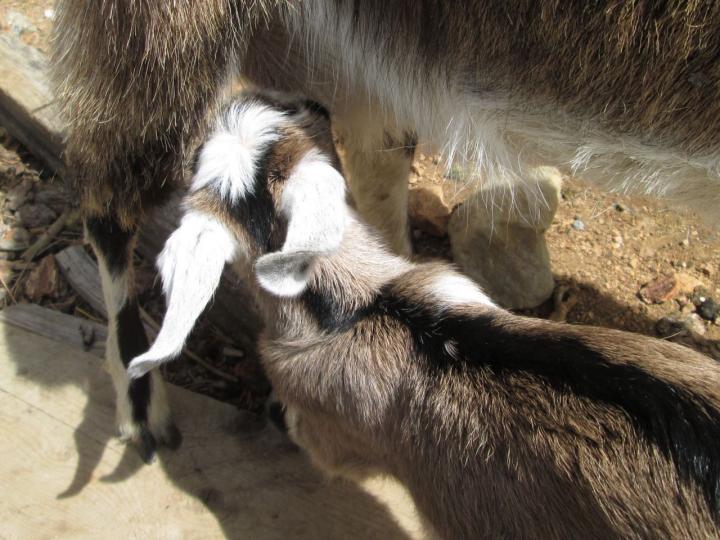 Coral and Skeeter had a good time play-fighting on our walk. Coral has been very playful lately, and look how big and beautiful Skeeter has gotten!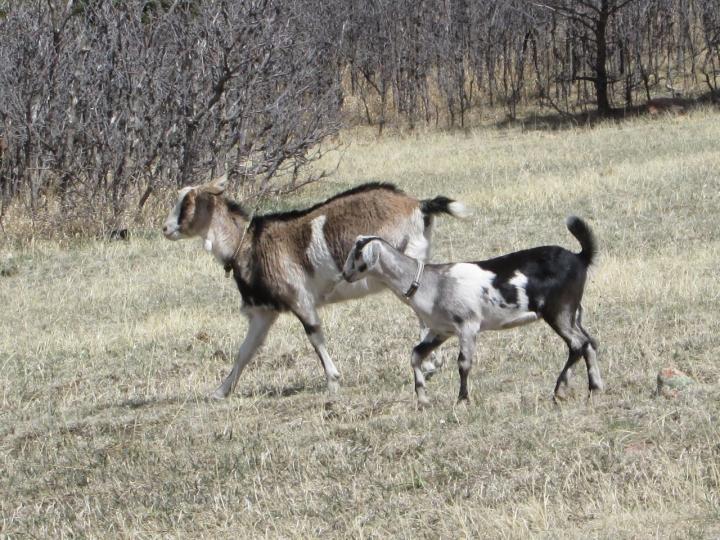 Coral is still the cutest goat in our herd in my opinion. She has the sweetest little face, a perpetually curious expression, and mischievous little pink smile. Not only has she been extra playful lately, she's also been extra friendly and extra greedy for food! She's due to kid around June 2nd. She has so much fur I took to calling her "Fuzzy" over the winter and now I can hardly remember her real name any more.