Nibbles and Lilly both love this little "Dogloo". I'm going to search Craigslist and see if I can get a few more of these things used. They'll be perfect for babies.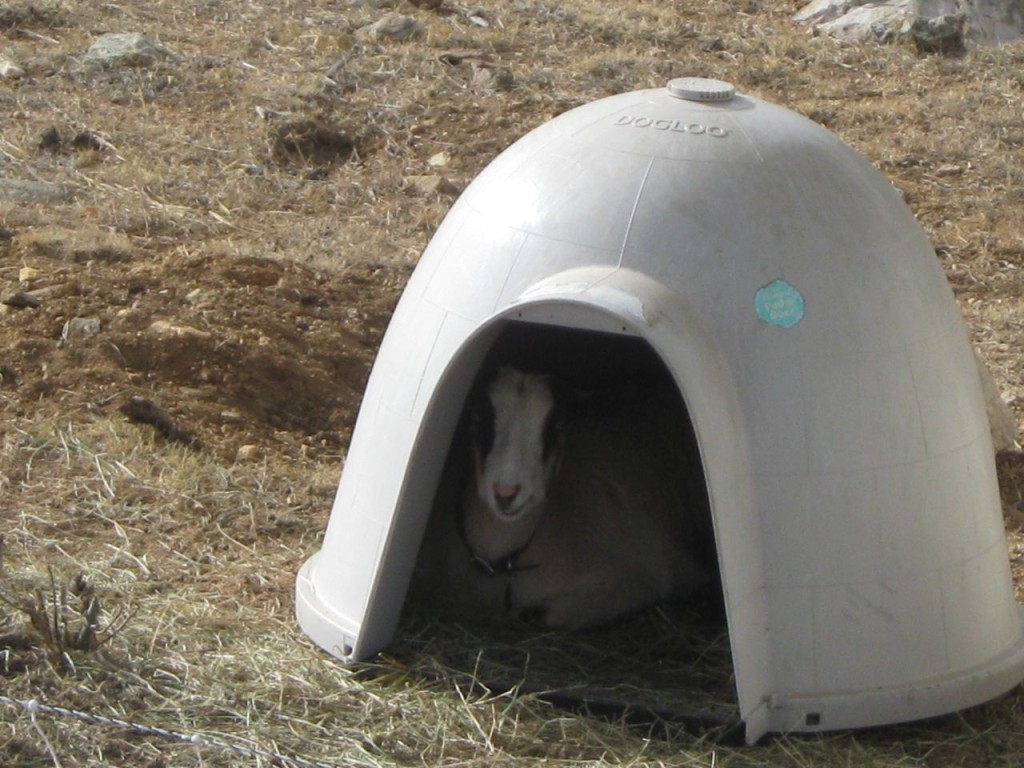 I was disappointed that Nibbles came into heat again the other day, so we took her up to get bred again. More on that to come.
Cuzco is going to be one cranky old fart when baby goats take over his life!