This morning we woke up to a beautiful sight.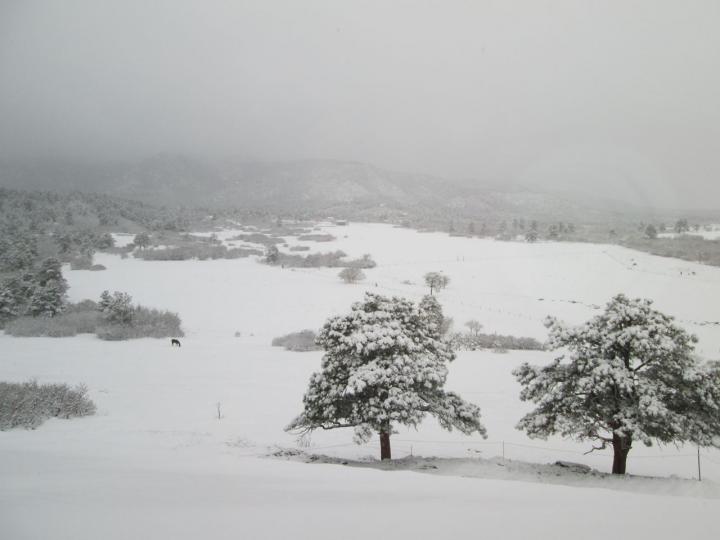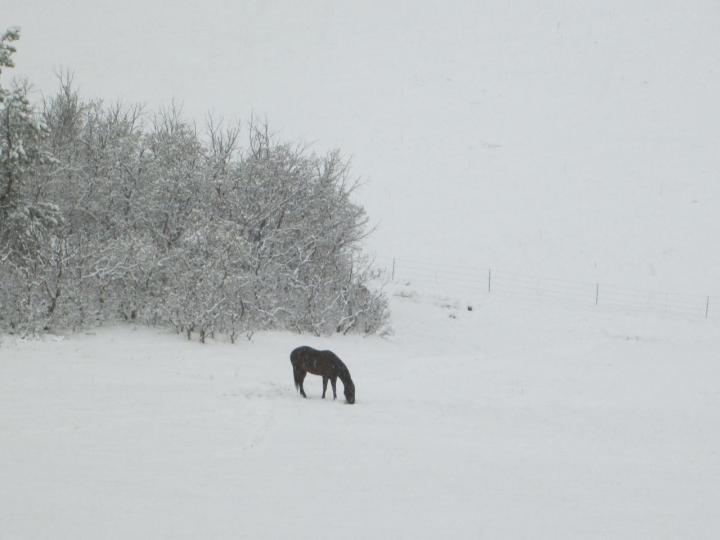 Good morning Nubbin!

Petunia says, "It's snowing on my fur!"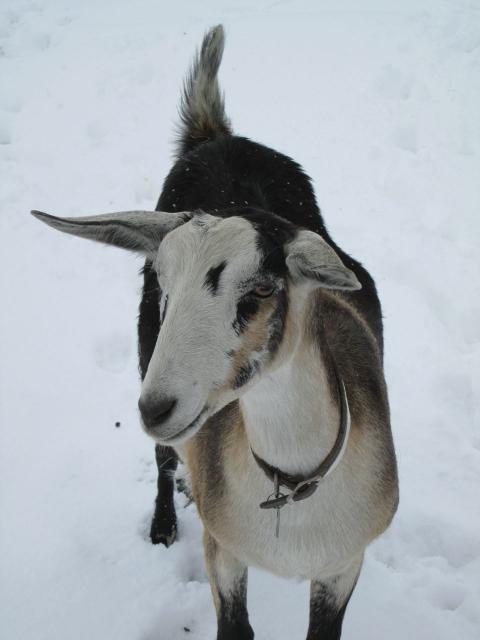 Daisy enjoys a welcome relief from the heat. She's been swimming in the cow pond to cool off. Snow is so much nicer!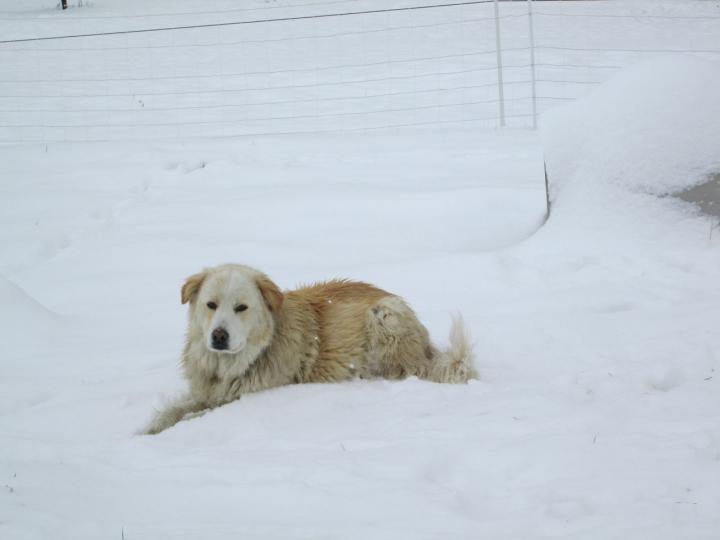 Pac-Man has been taking camera posing lessons from Cuzco. Perhaps he's taking them a bit far.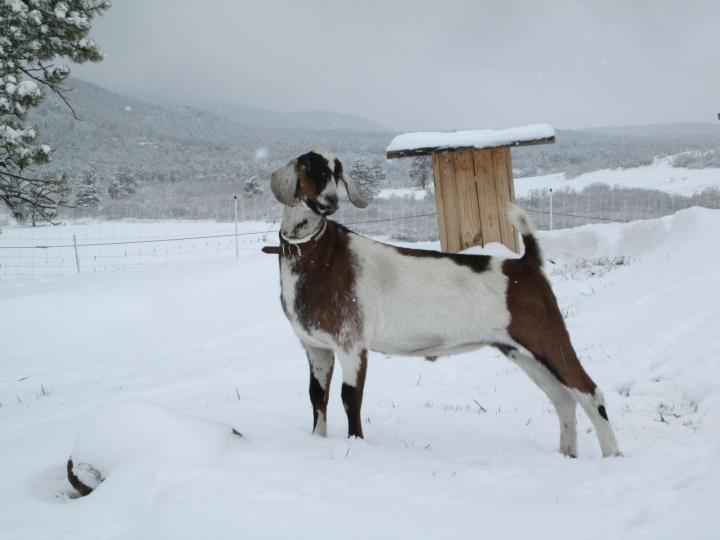 Nubbin says, "Cuzco kicked me out again! Tell him to let me back in!"