Svelte Petunia struts her stuff.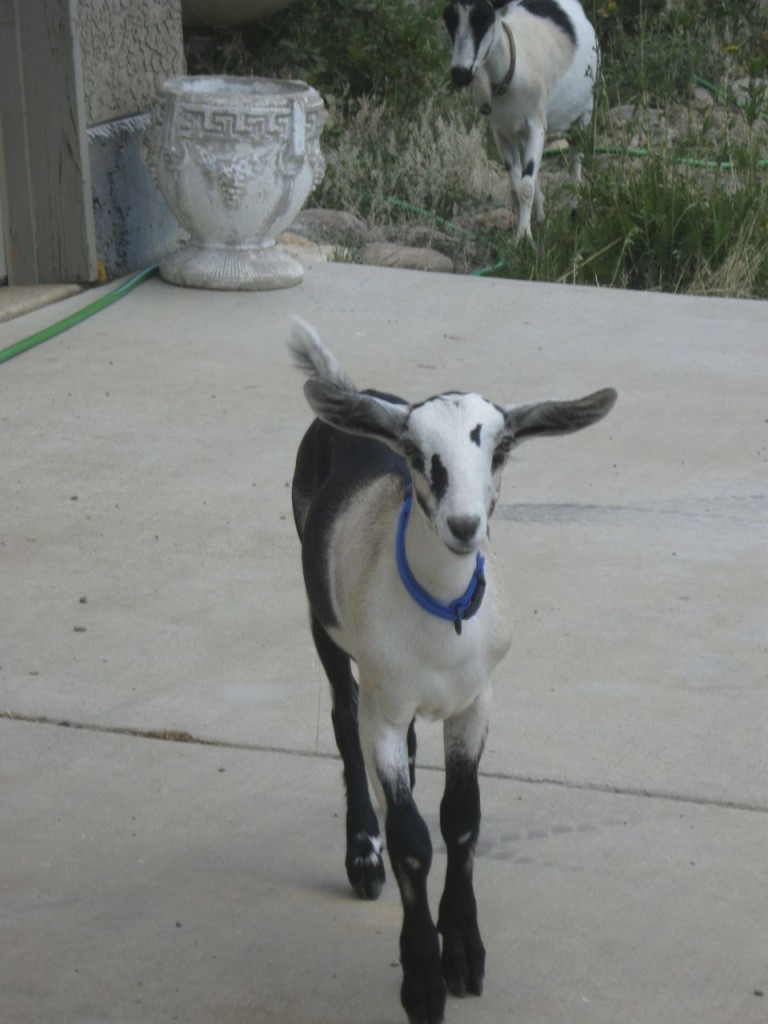 Fuzzball Nubbin shows off her Nubian adorableness.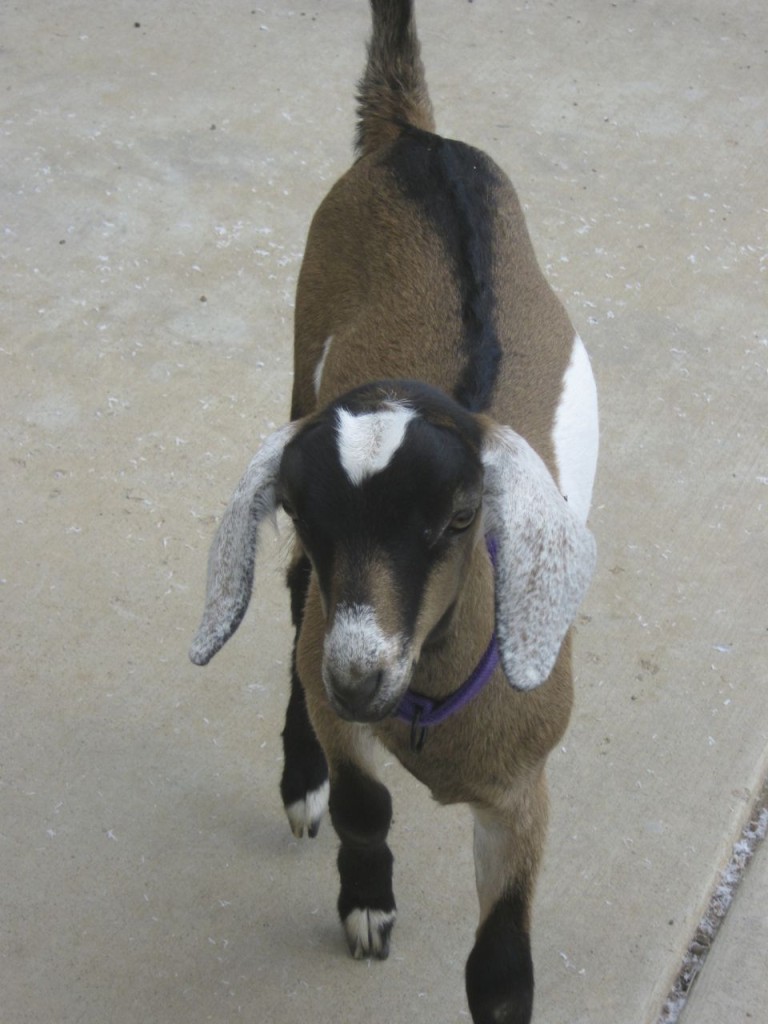 Petunia's batwing ears are out of control!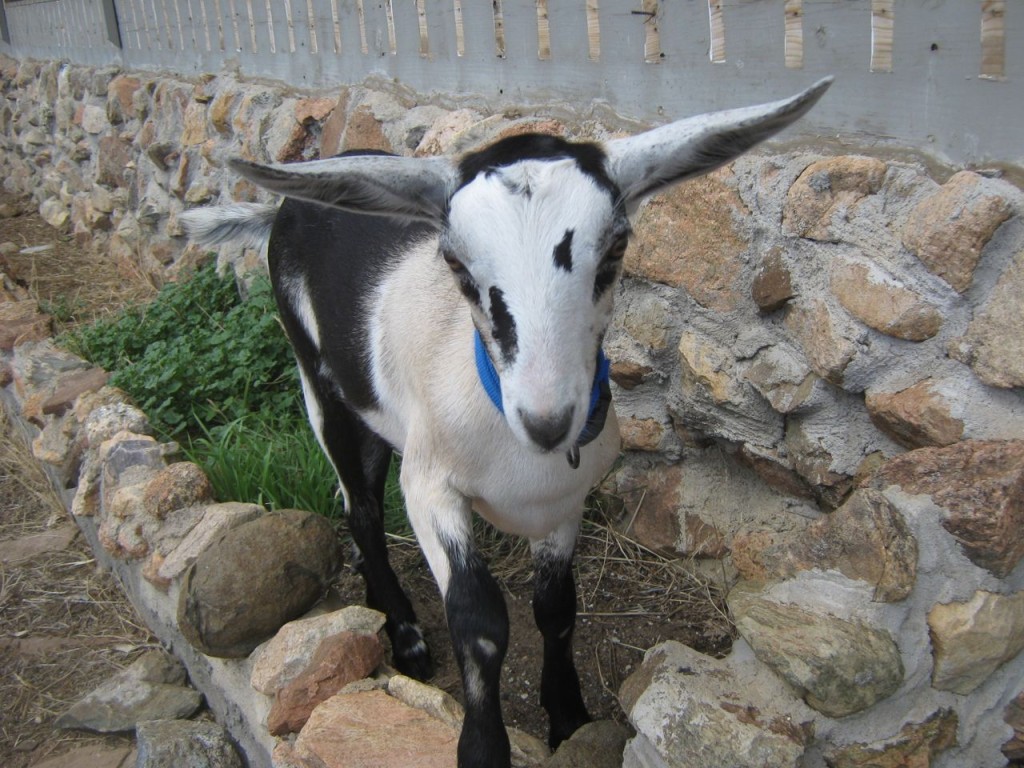 Nubbin could easily win a stuffed animal look-alike contest. She's so fuzzy and cute I can never resist cuddling her every chance I get.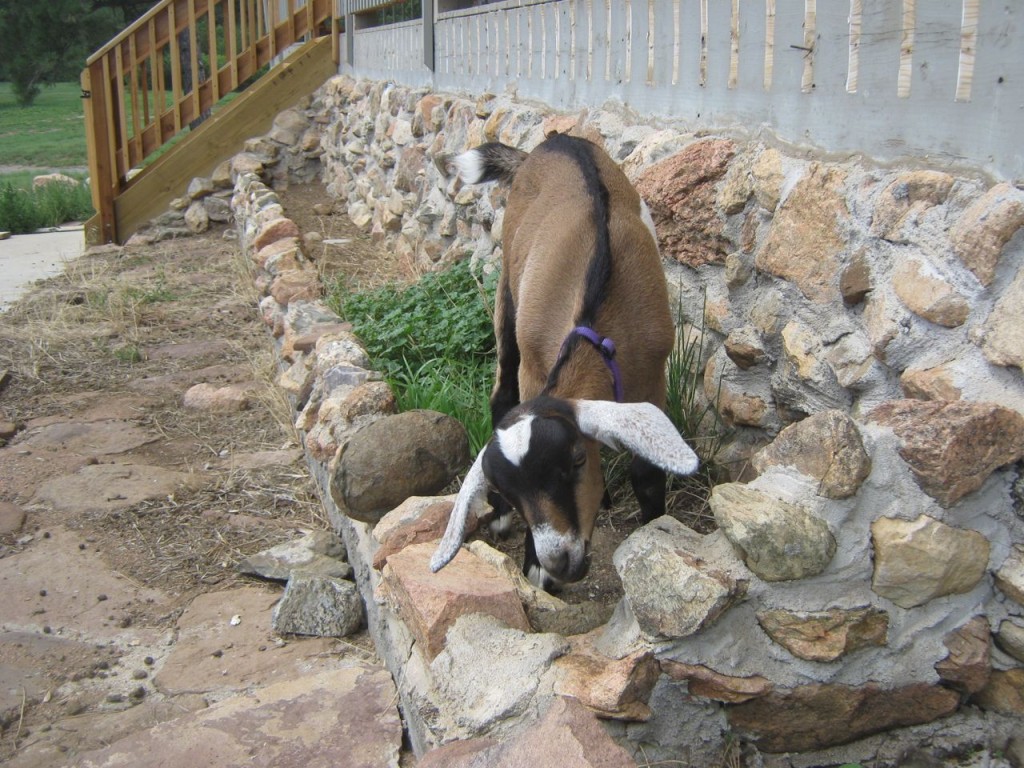 I think we should start measuring Petunia by wingspan… er, earspan… rather than height. It would be a more accurate description of this goat!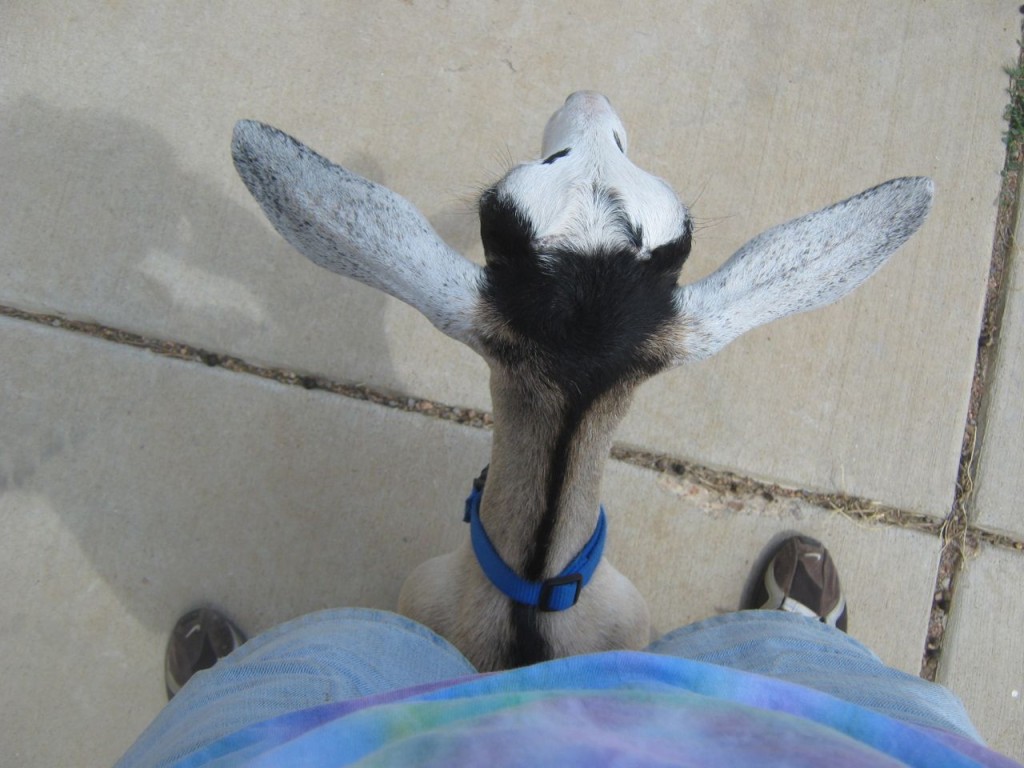 Nubbin is just certain that the milk will flow if only she sucks these lug nuts hard enough.