Tigerlily and TinCup appear to be holding out, so I'd better post these photos before more kids come and steal the spotlight!
We decided to name this little fella "Buster Brown." I call him Buster and Phil calls him Brownie. I wonder if he'll be confused?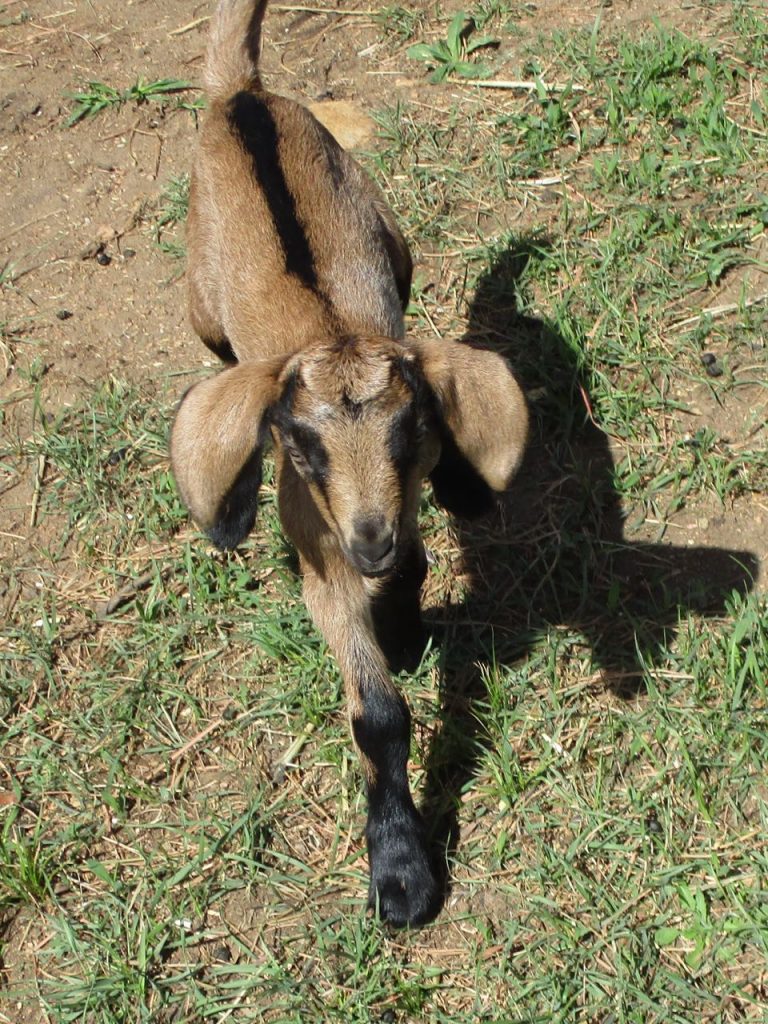 And this little gal is named Cupcake! Goes very well with Brownie. 
Petunia is tired and still a bit weak, but she's been puttering around the yard enjoying the sunshine so I think she's going to be ok. 
Ooh… a cave!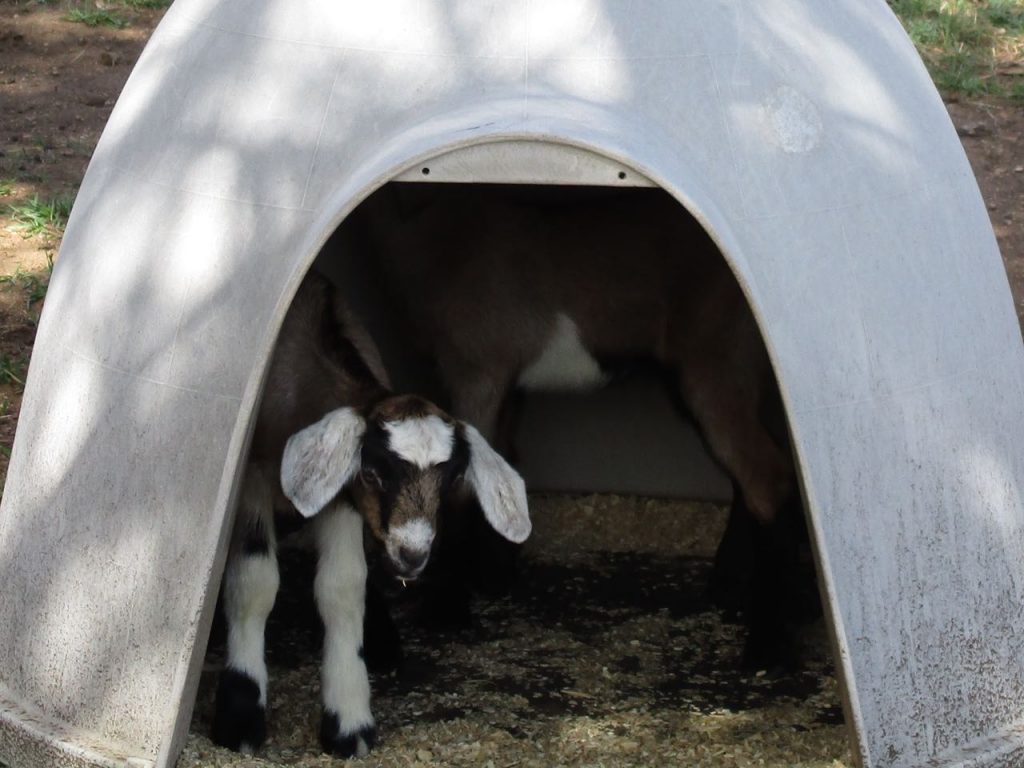 Petunia isn't making much milk after her illness, but for now it seems to be enough.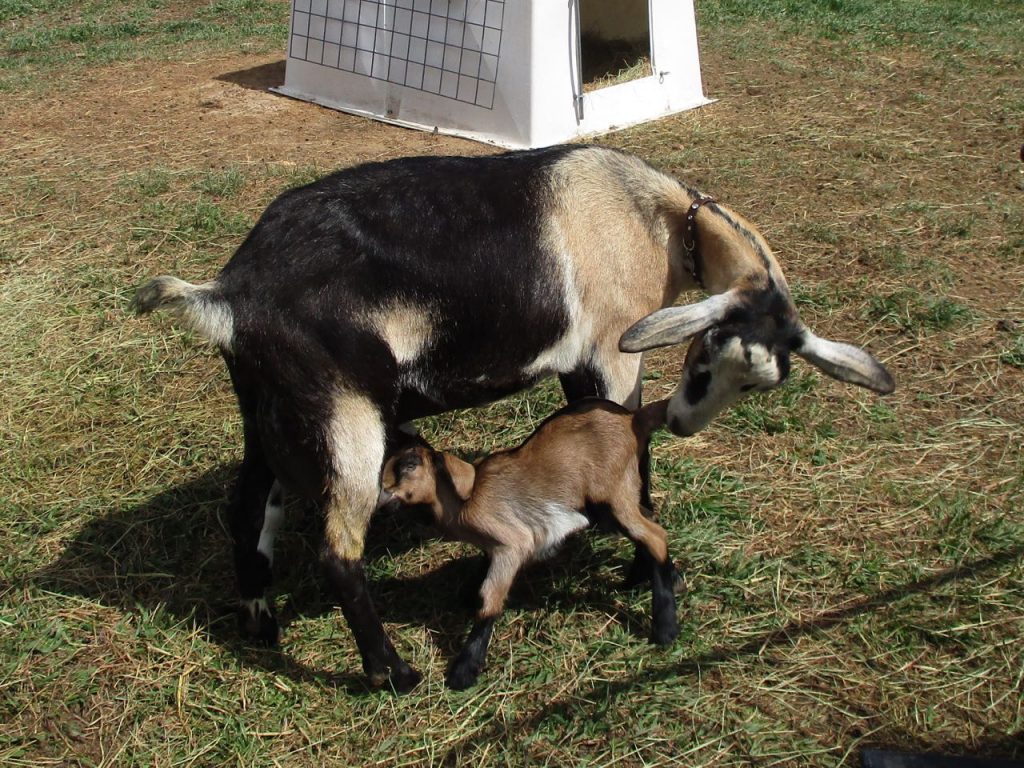 She sure loves her little kidlets!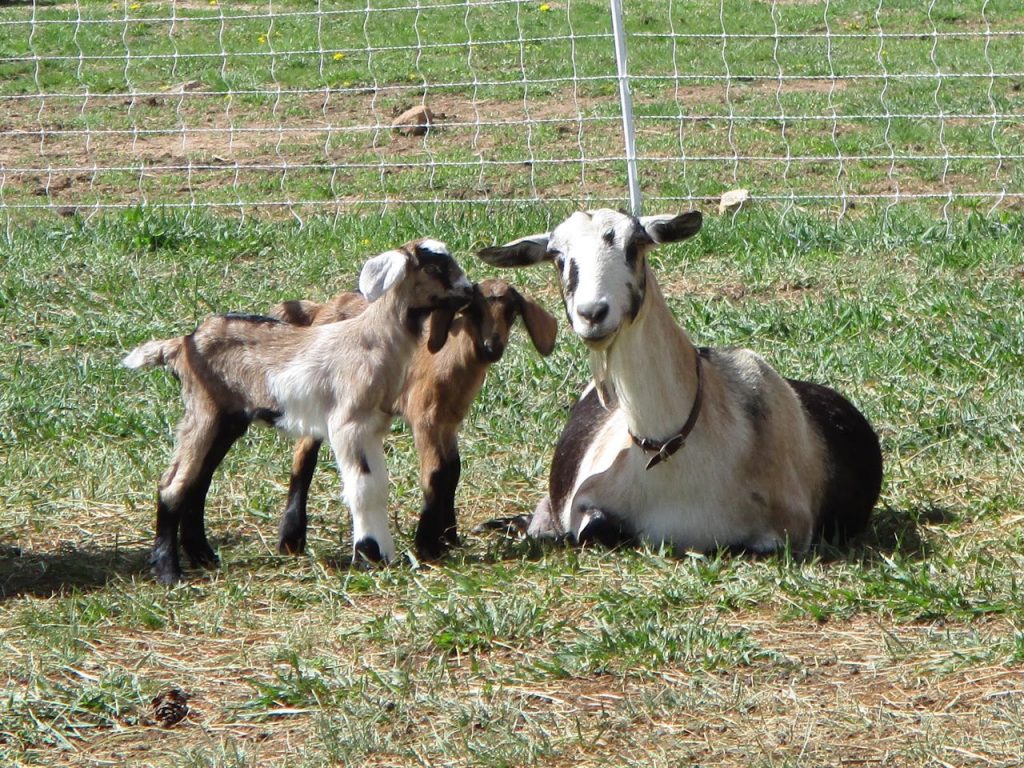 Finn and Sputnik prefer to keep out of the baby scene.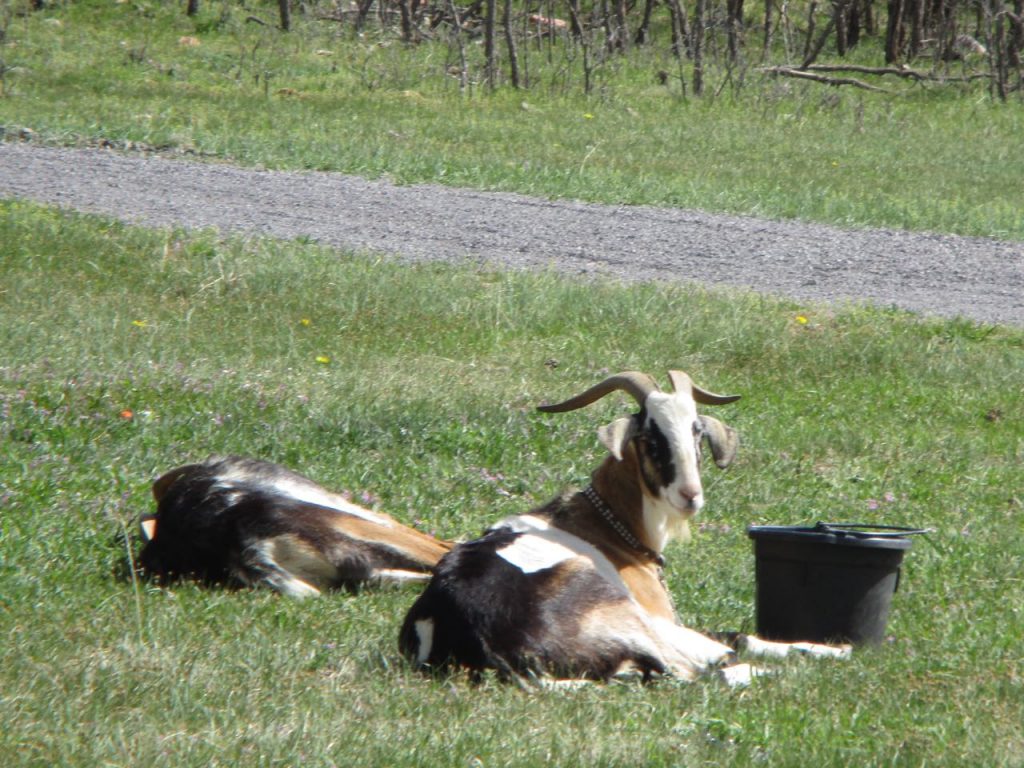 We had the kids in last night for their first movie on the couch. Much fun was had by all!