The best (and most important) class at the State Fair was, of course, the costume competition. When Phil went to sign up, they asked him what division… "Junior or senior?"
"Senior," he replied.
"You mean 14-18?" they asked.
"No, 34," Phil said.
They laughed and wrote down a new division with the number "34" at the top. Phil and I were the only competitors in our age group.
I went as Victourista Cruz, world traveler. Nubbin came as my trusty and oh-so-stylish luggage. It's a good suitcase and usually follows me faithfully, but sometimes airline security declares it to be "out of control baggage."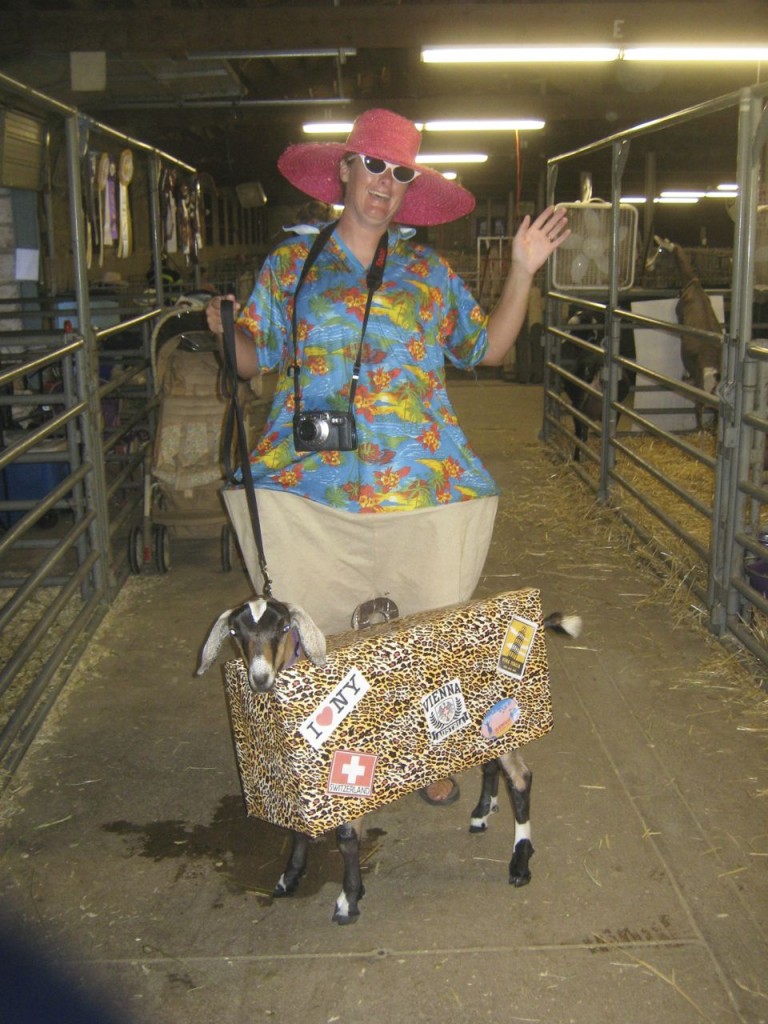 Phil was Eugene the nerd and Petunia was his robot, the P-9000.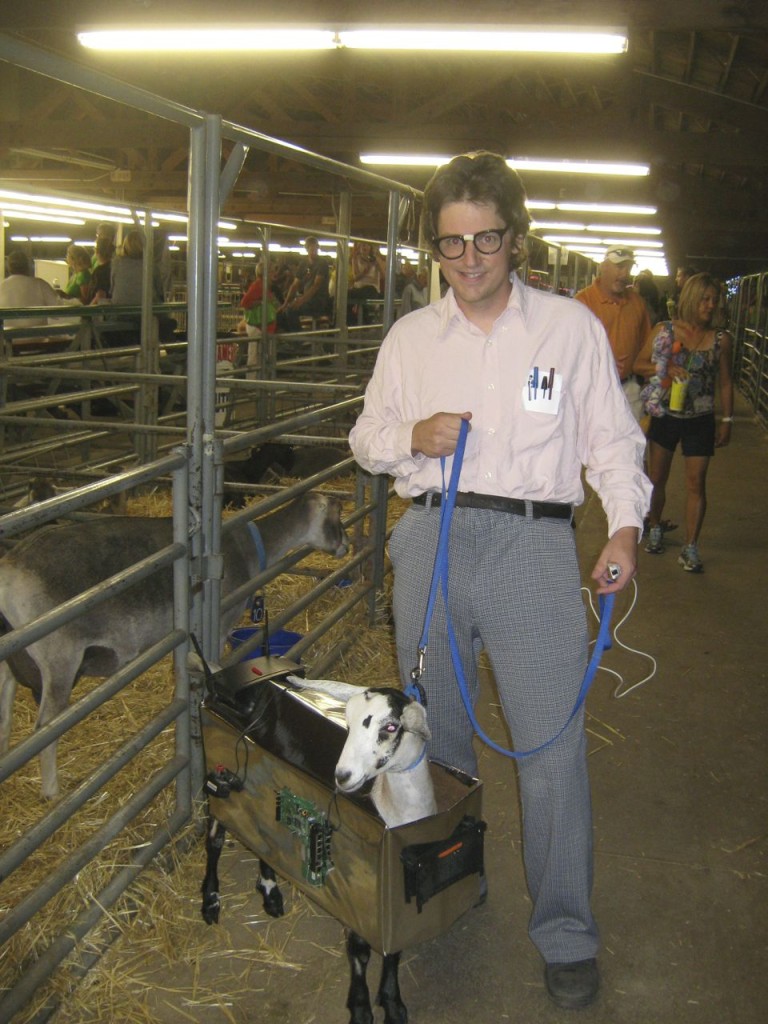 Our favorite costume at the show was this lovely harem beauty with her camel. I especially love the fez!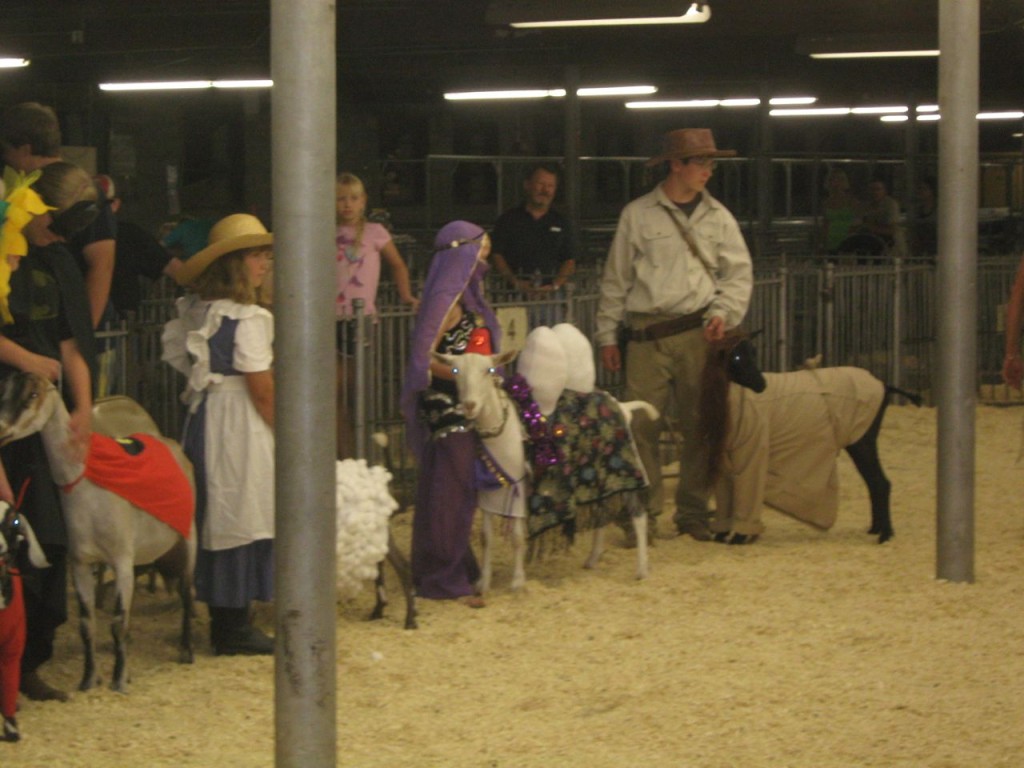 We came home with lots of awards, including "Premier Exhibitor" for Recorded Grades. Another "self-esteem" ribbon, methinks!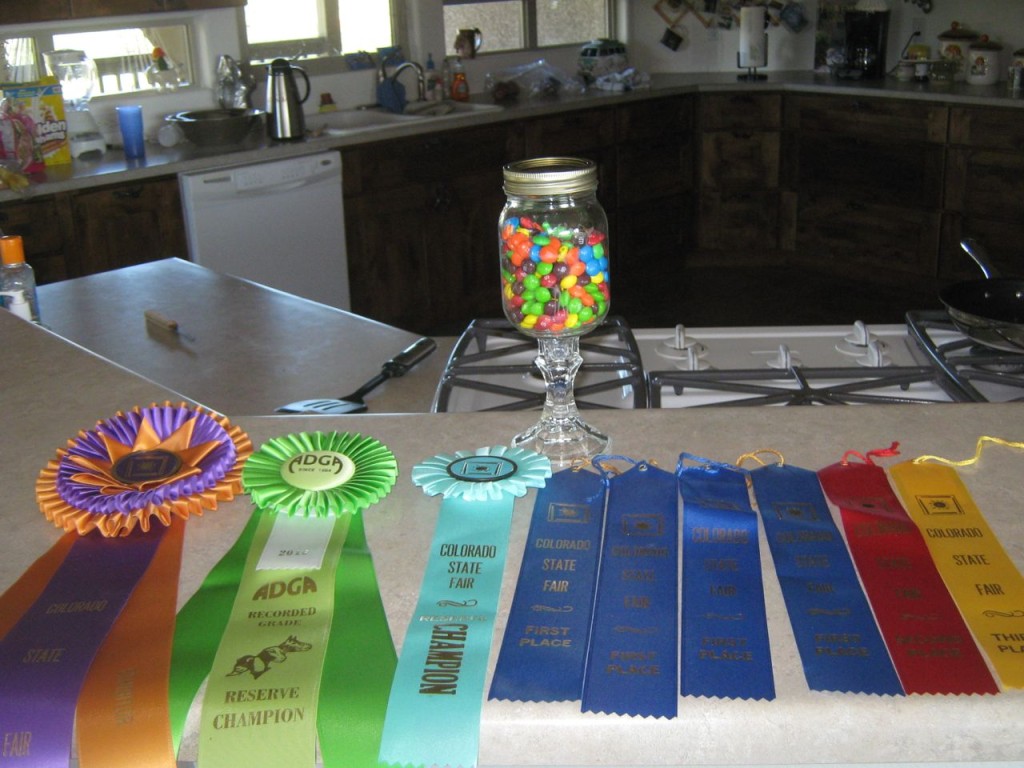 The best prize was this one I got for winning the "34" division of the costume class. It's a redneck wineglass with a goat on it and filled with candies! Phil vows to soon fill it with marbles once the candies are gone (which won't take long, I'm sure).