Last Saturday Phil and I hosted a Packgoat Fun Day at Rye Park. It was not a very large gathering because a few people had to bow out at the last minute, but James and Deirdre who bought Snickers, Sledge, and Hammer from us last year were able to make it! They brought Snickers with them and my how he's grown!
I had started him to driving last year before we sold him and I wanted to see if he would pull the wagon with Sputnik. They made a great pair!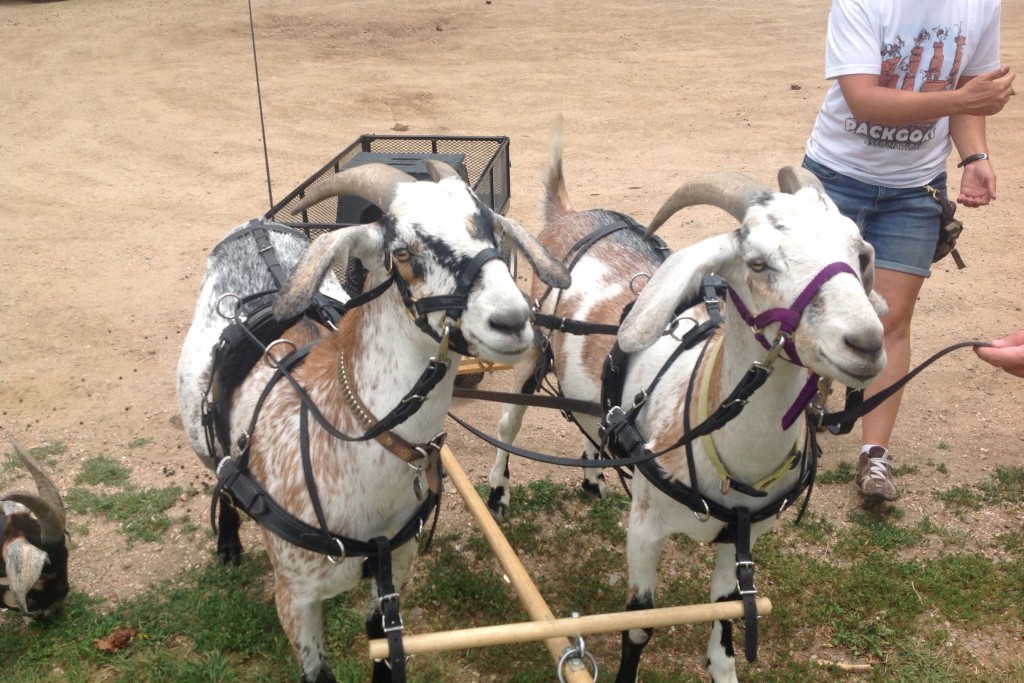 You'd think Snickers had been pulling this wagon his whole life! He drove right off and thought nothing of it. He sure makes a flashy pair with his brother Sputnik!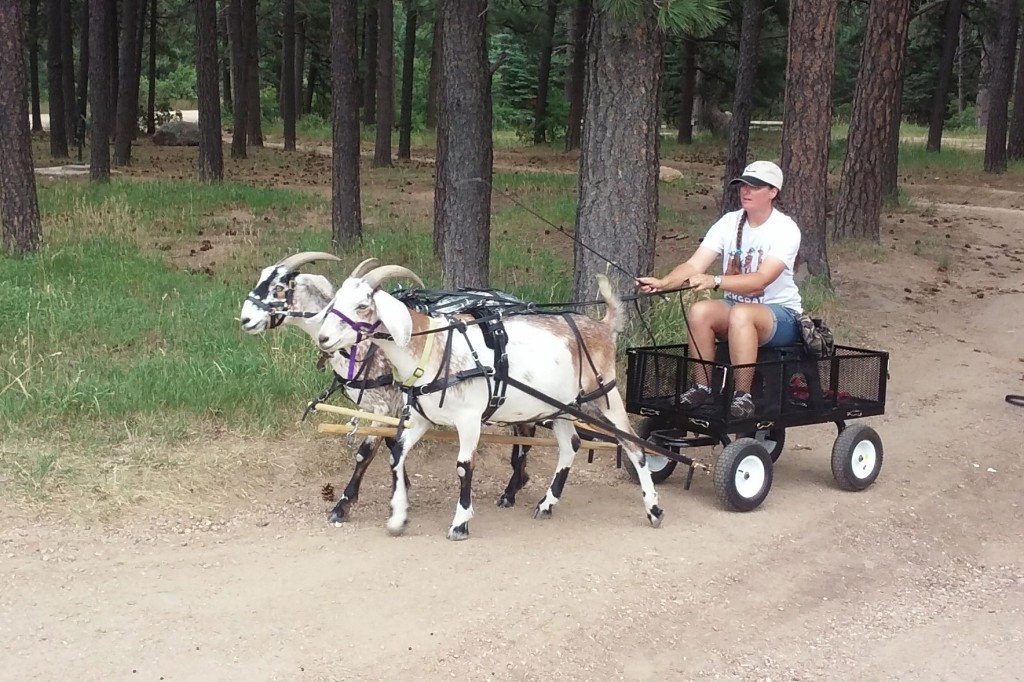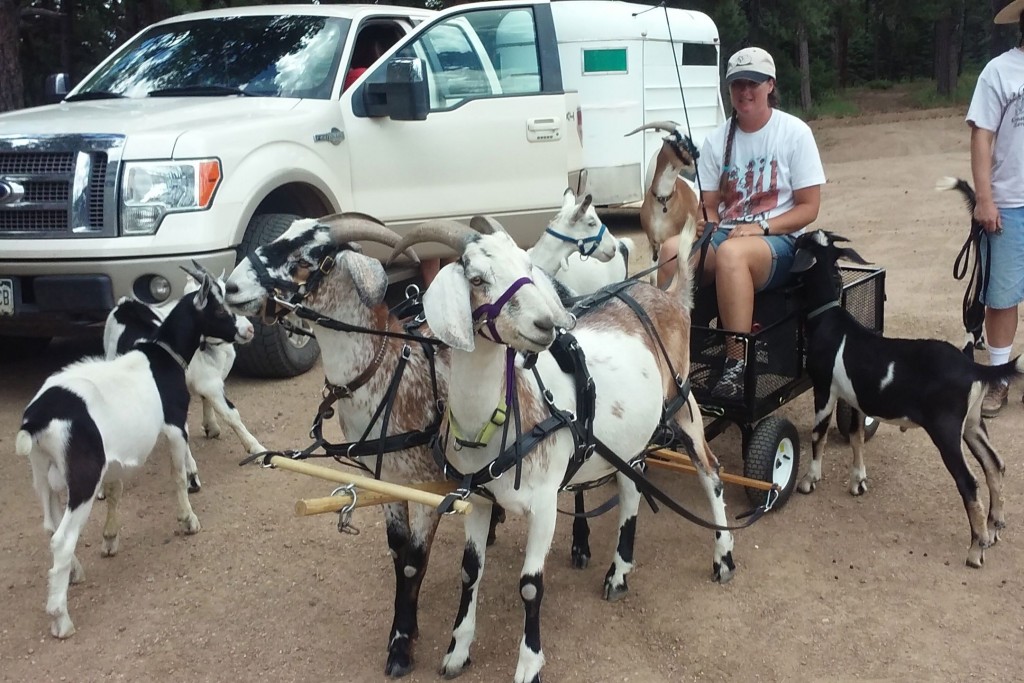 After the drive, we went for a short hike around the park with the packgoats. The other folks picnicking in the park were quite intrigued by our little cavalcade. We picked up a bit of trash before heading home. It was a fun day. I think we'll have to do some more of these!