Before the Rendezvous weekend, Phil and Kate and I spent some time hanging out in Lake City where our Australian friend Kate got to practice driving our team around town. They cut quite a dash on those quiet village streets!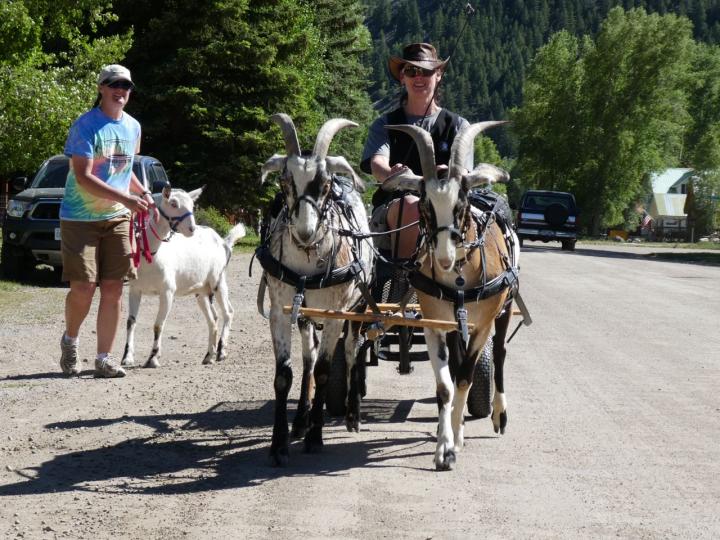 Kate was a quick learner and drove very well with minimal instruction.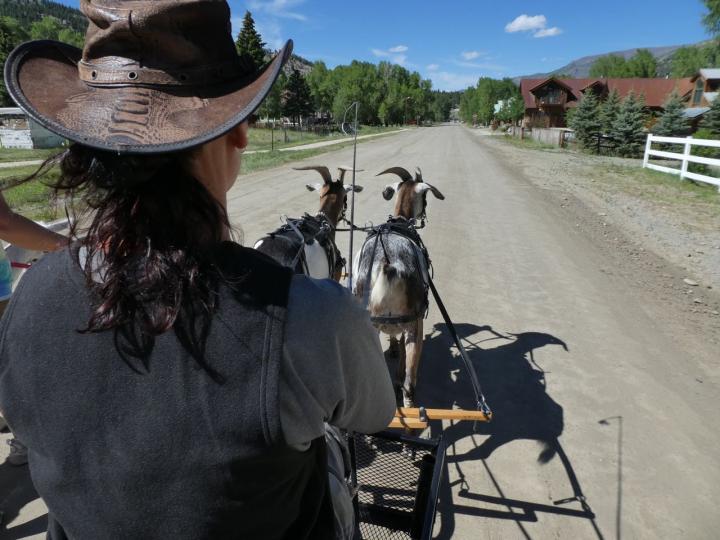 How embarrassing! This is what happens when Sputnik spits out his cookie and then changes his mind and wants it back.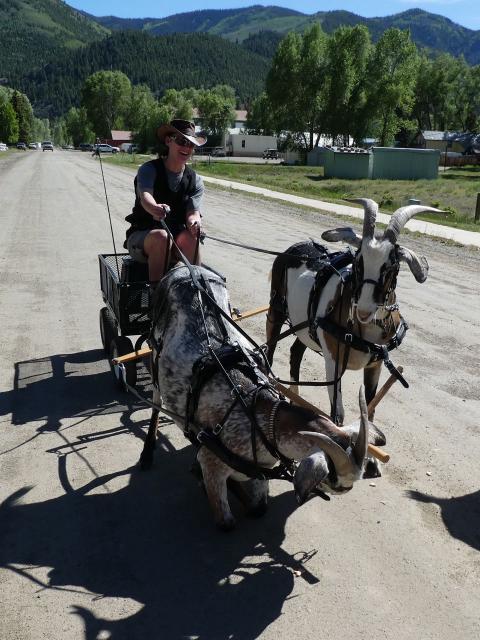 Looks like his front legs sank into the road.

This is more like it!