We arrived in Escalante and spent our second day at Spooky, Peek-a-Boo, and Dry Fork canyons. Cuzco carried our lunch and water. He seems to be in his element when I put his pack on him. He stands perfectly still while I strap it on, then struts ahead when we're ready to go. Usually he's content to bring up the rear, but he somehow seems very proud and eager when he's wearing that pack. It's like he knows he's important and even essential. I'm sad that he's getting too old to hike like he used to. We had to take it easy in these canyons because he can't really leap up boulders any more. We turned back in a few places because Cuzco couldn't make it. There was also a place where Phil couldn't make it, and another spot where I couldn't make it, but we still saw quite a lot of the canyons, and everyone had a good time.
Goatprints in the sand…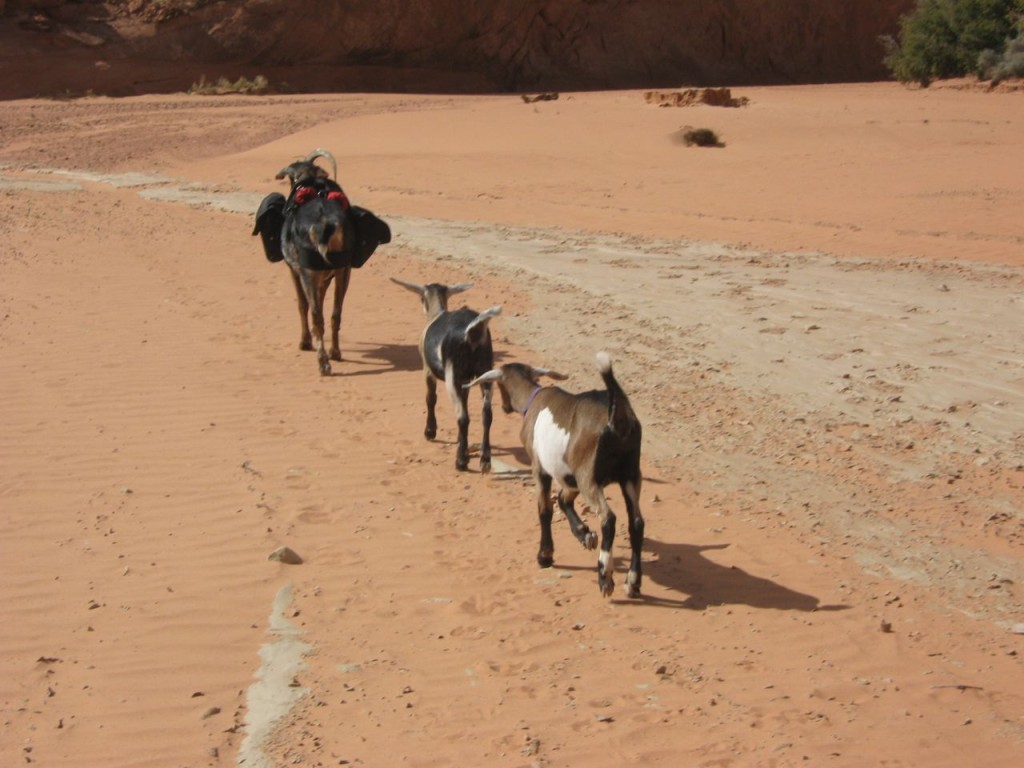 Eventually the slots got so narrow I had to remove Cuzco's pack. Careful as he is, he could not squeeze through without scraping the panniers on the walls.