I took the new kids out for a little playtime in the fresh grass yesterday. It was a cold, but since the forecast said it would get colder during the weekend I figured I'd better get them out for some fresh air and what little sunshine we had. We still haven't named them, but we're working on it! They're both so incredibly flashy!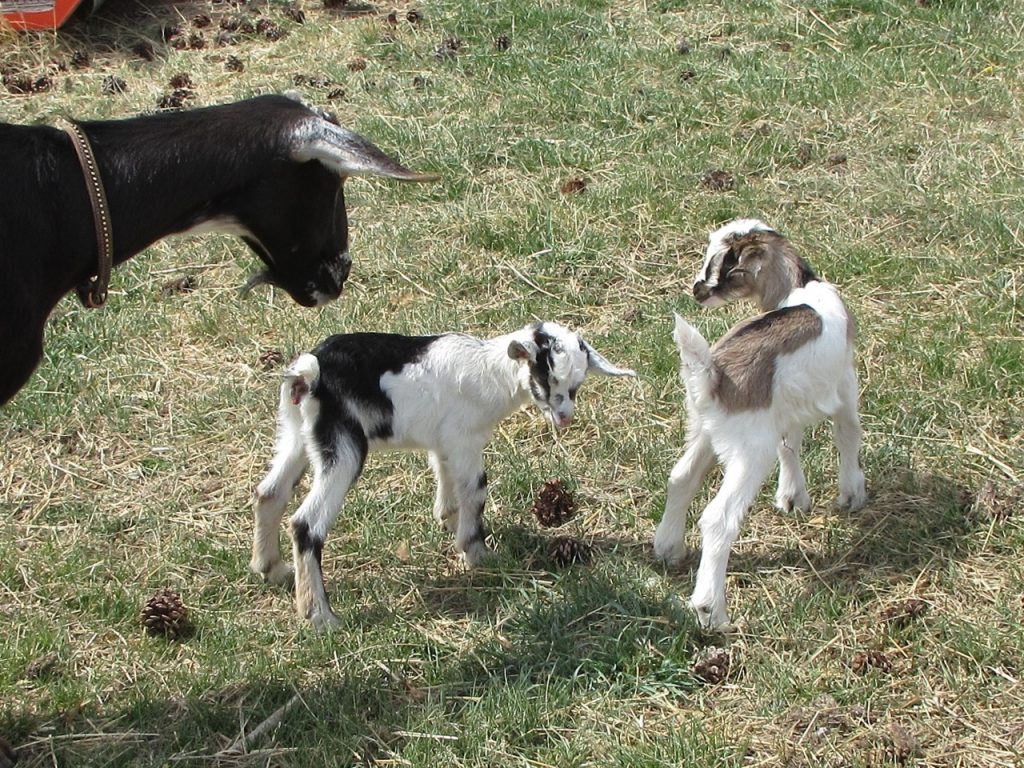 The little doeling's ears stick up and the little buckling's flop down. Actually, his right ear flopped down and his left ear stuck up for the first 24 hours, but now both are flopping down.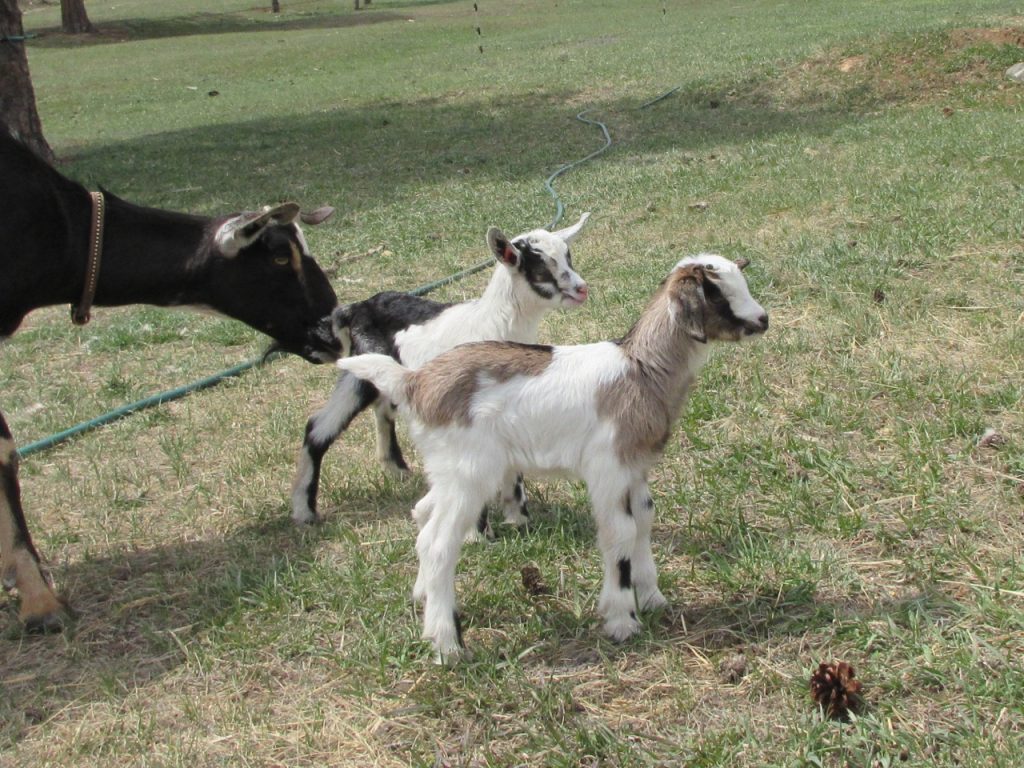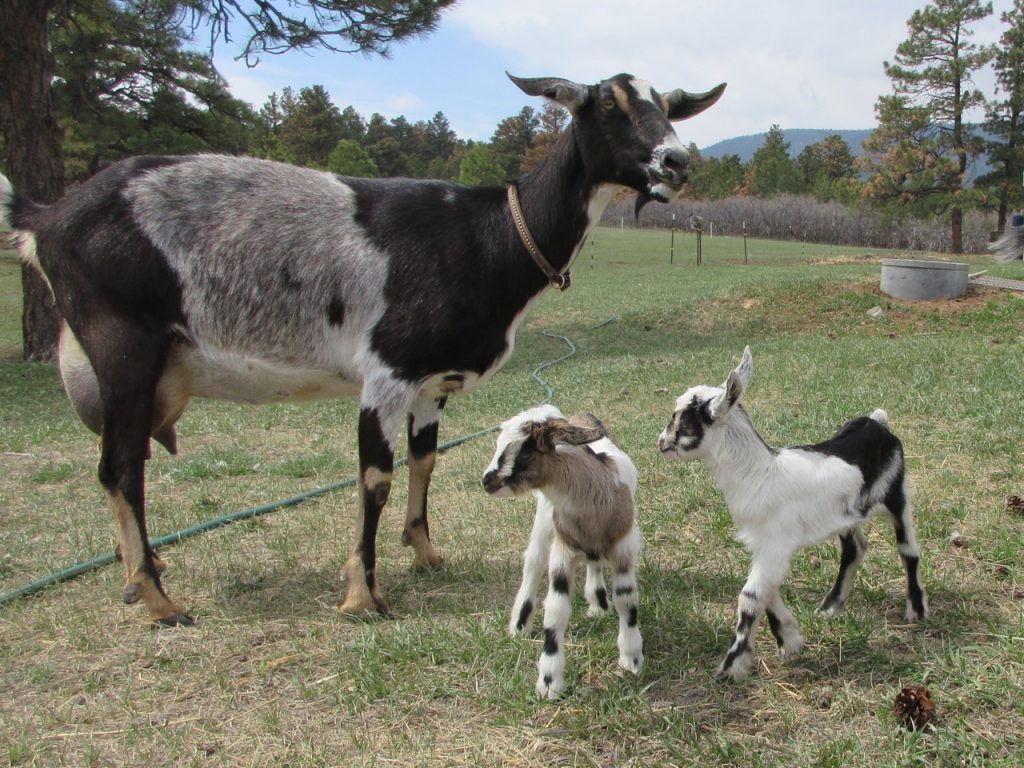 Our friend Diana came over with her daughter Emma to see the new babies.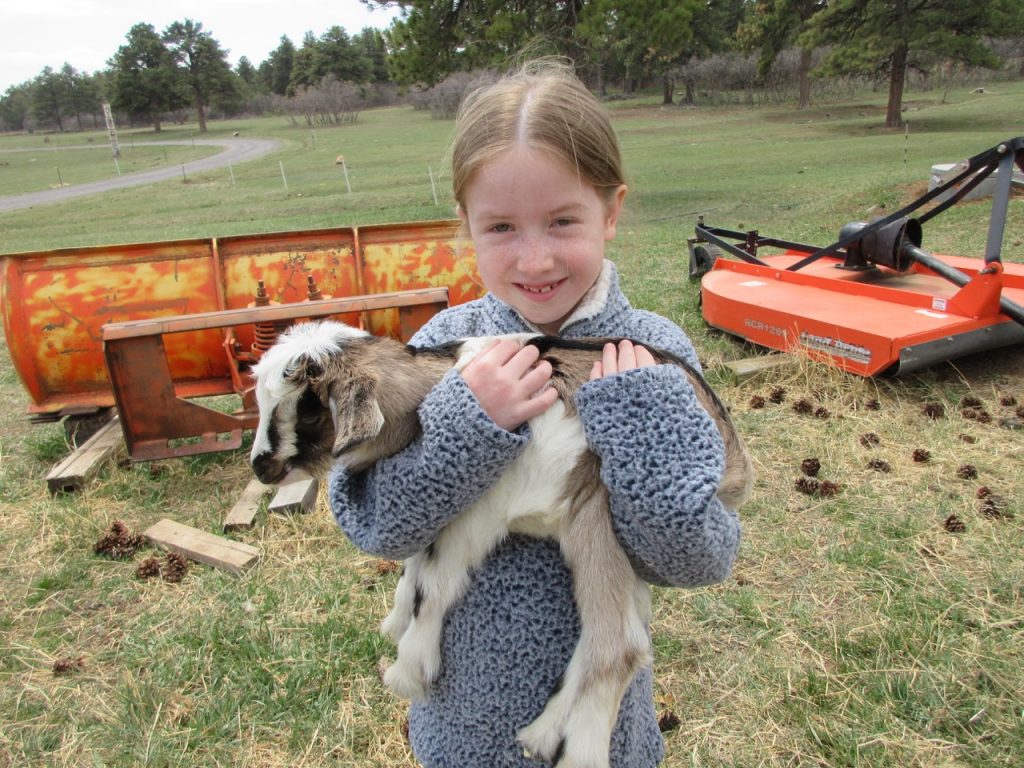 Most of our boys claim no responsibility for any babies born here, but Sonic is an exception. He is fascinated by these kids and he seems to know that he is the proud father.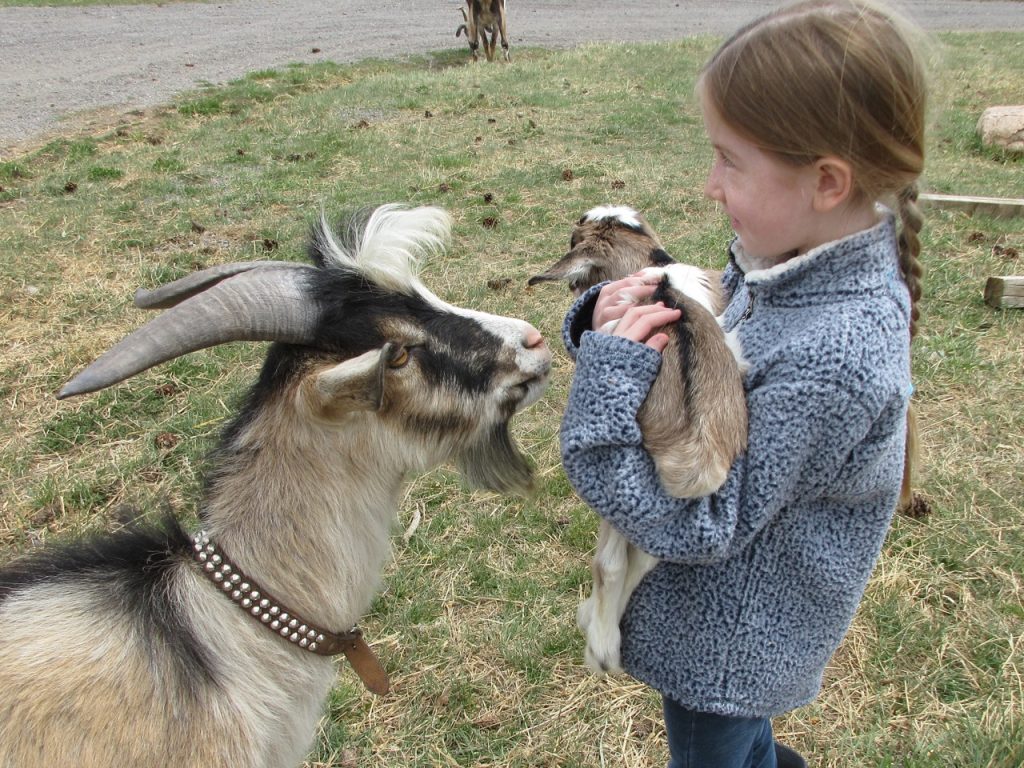 "That's my boy!"