I'm finally catching up to June! One Sunday afternoon, Phil and I sat on rocks so the baby goats could climb on us and fight over our laps. What a riot!
I think Pluto is egging Buster Brown on. "Get Phil! Get Phil!"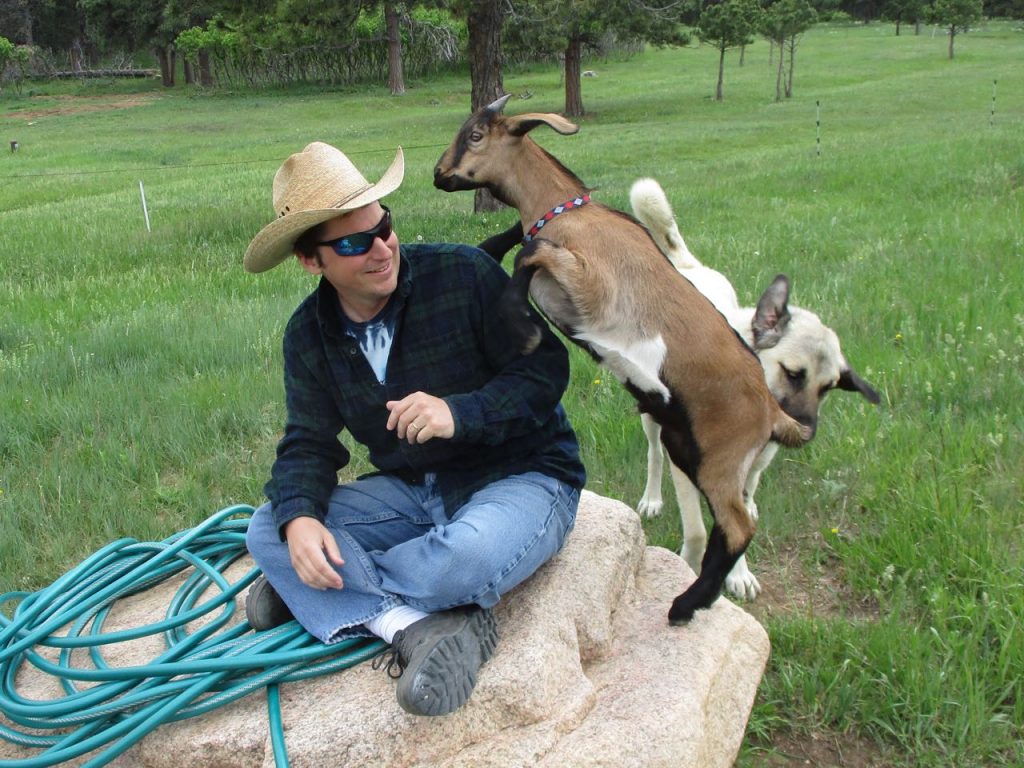 "Not the hat!"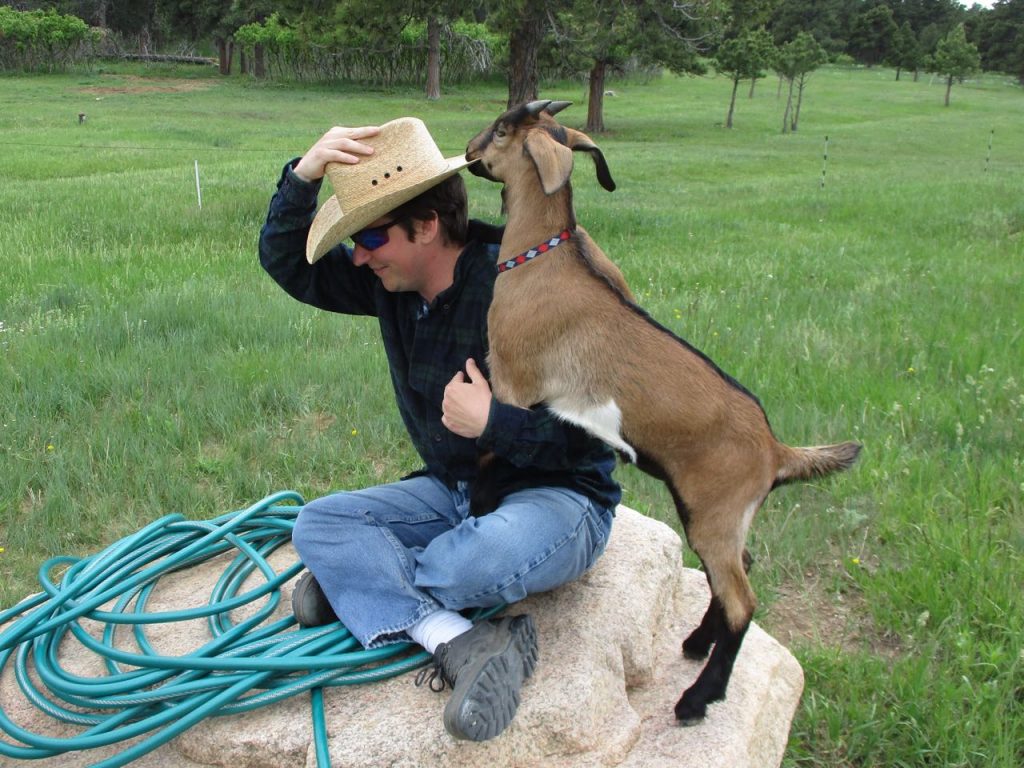 Yeti wants in on the action.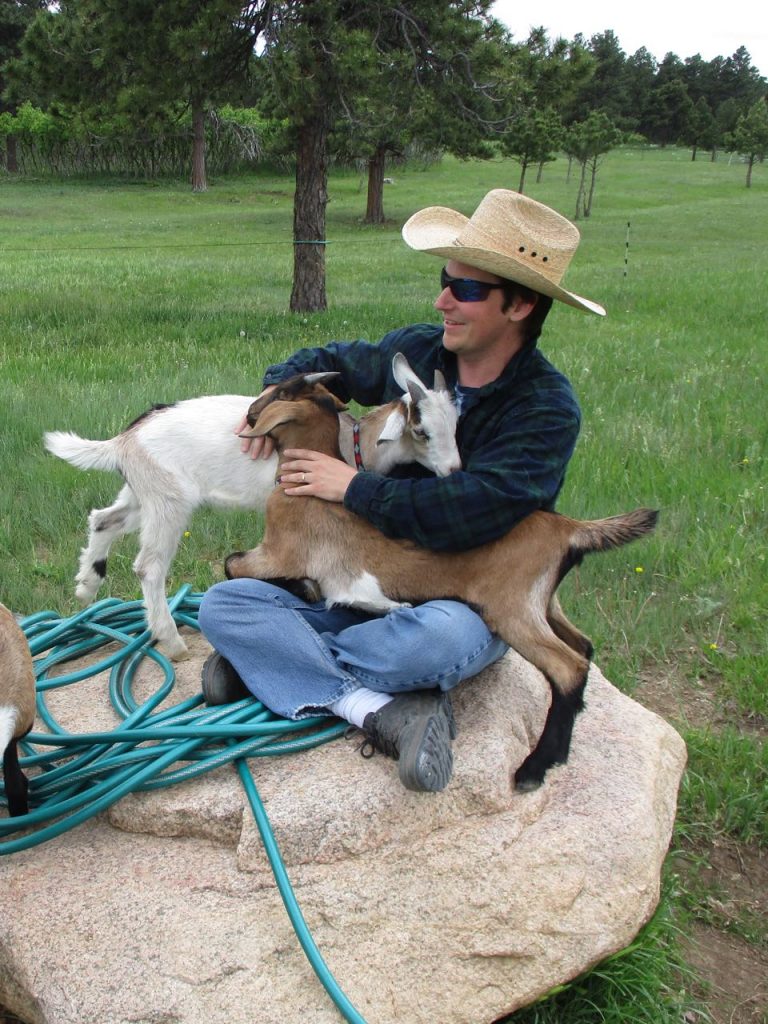 It was sometime in early June that Yeti discovered his love of laps. To Yeti, an open lap was an open invitation!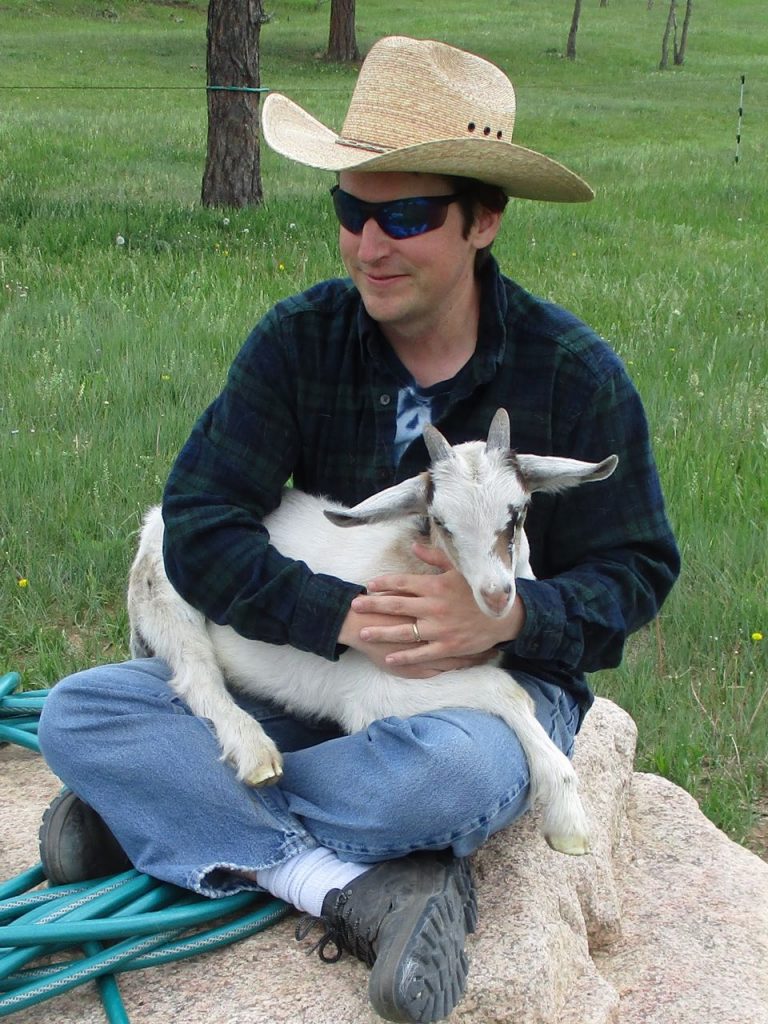 Is that Cupcake peeking over Phil's shoulder?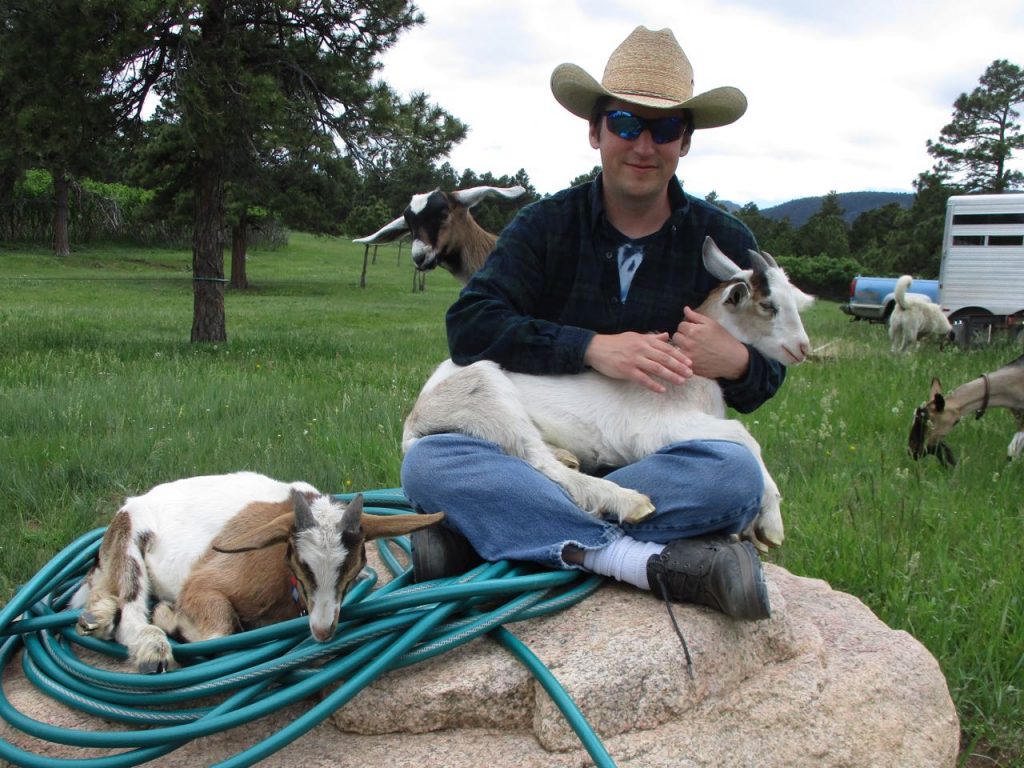 Thor is such a beautiful goat. I love his facial markings. Thor is friendly, but he is not an outgoing extrovert like his brother Yeti, being quieter and more content to sit in the background… or in a pile of hoses.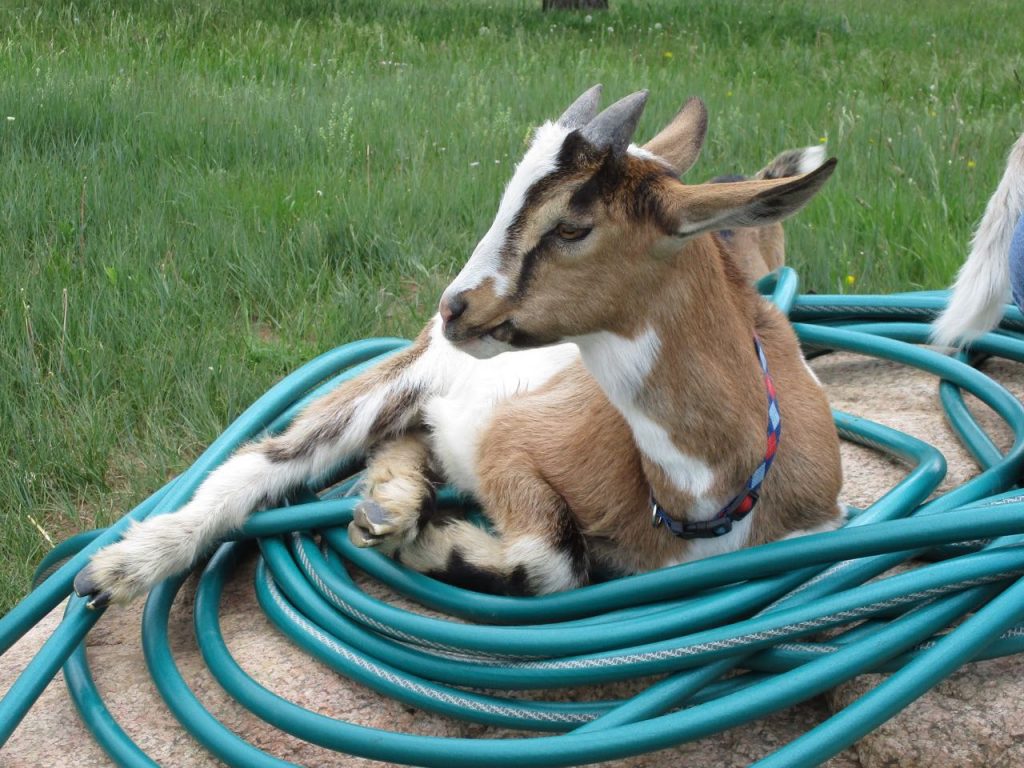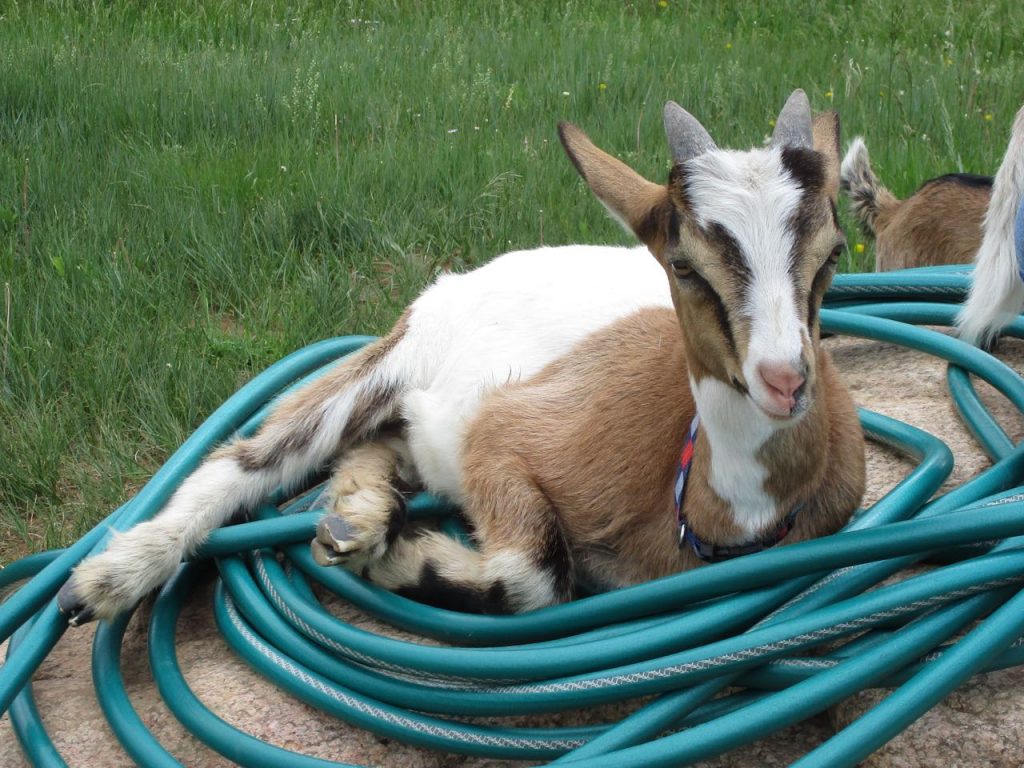 It's the triplets! They are trying to figure out if all three of them can fit in Phil's lap at once.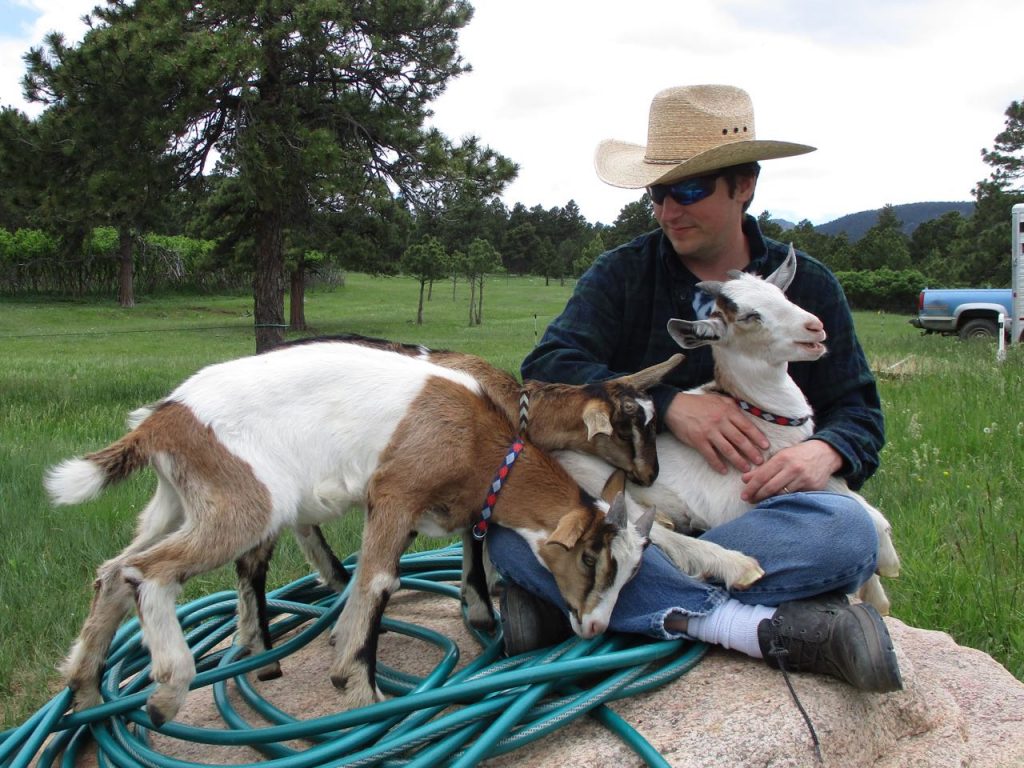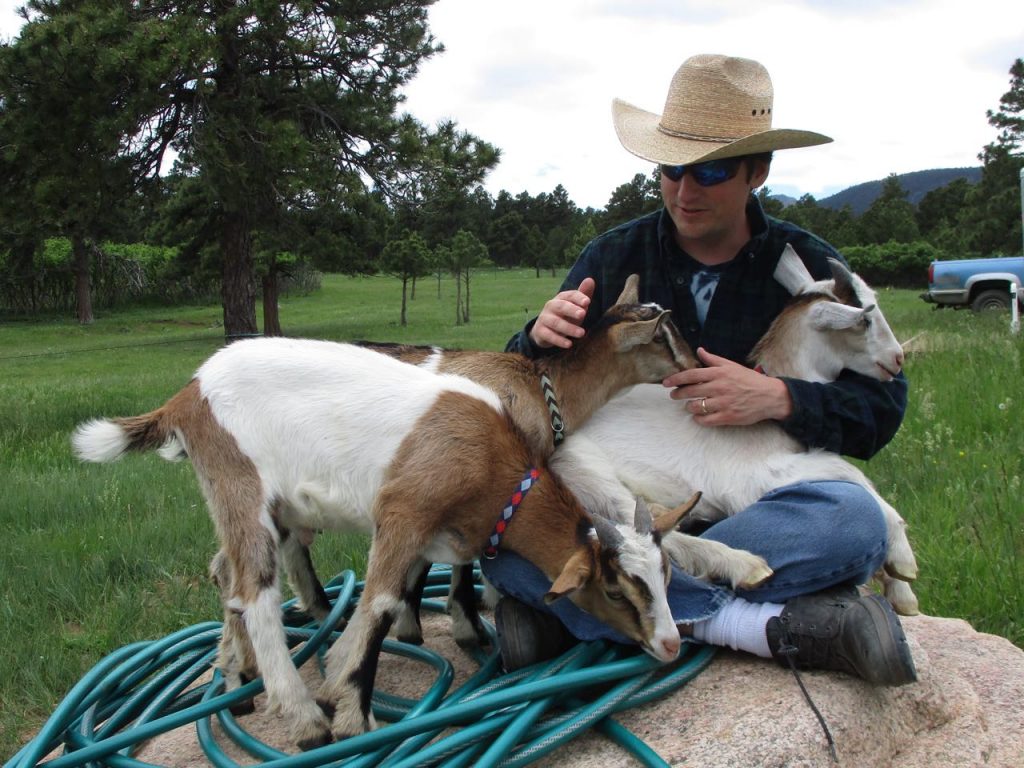 Mocha says, "Are you sure there isn't room in your lap, Phil?"
Yeti says, "I was here first!"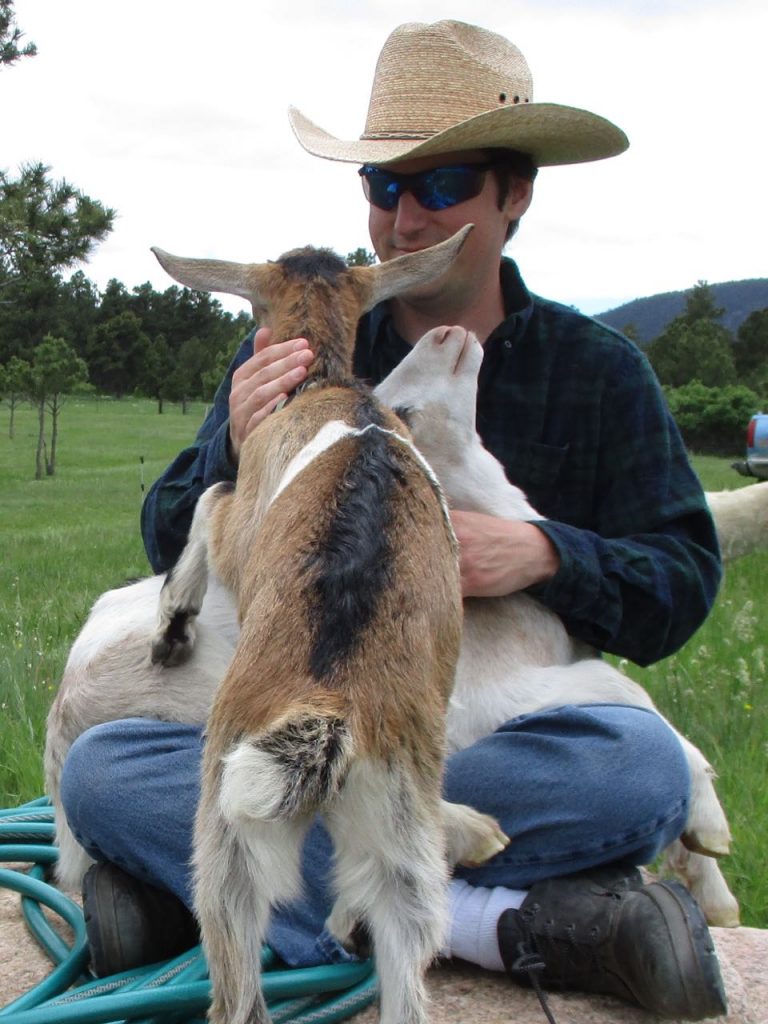 Brownie found an open lap just across the way.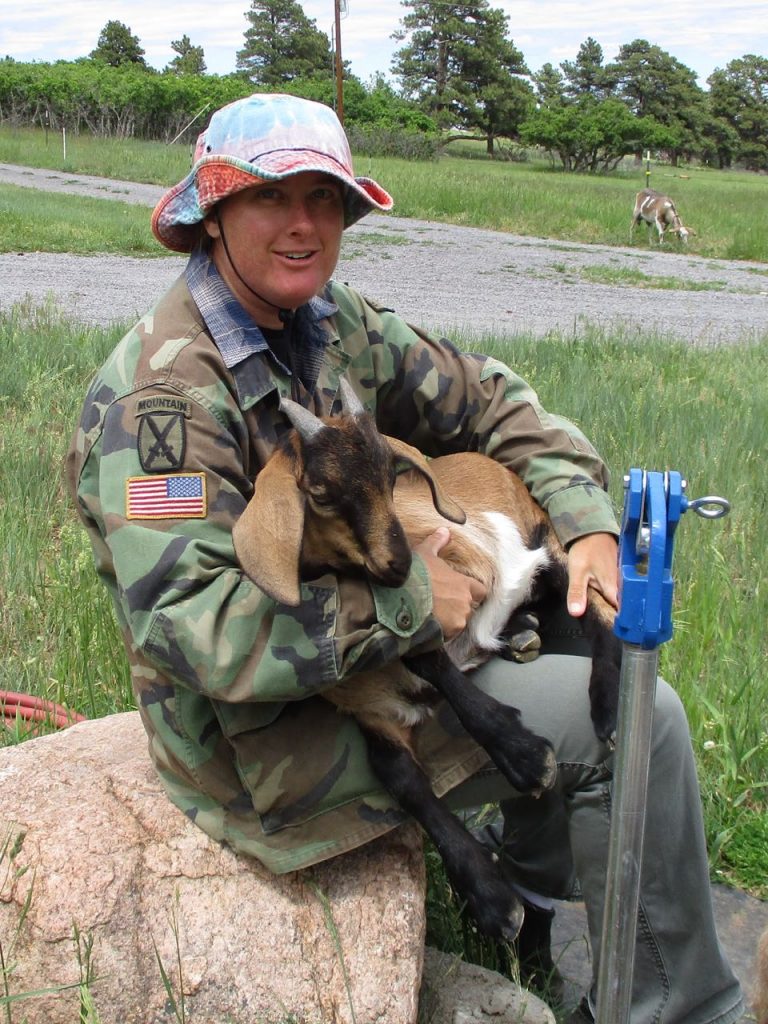 But soon Brownie was usurped by Snowball.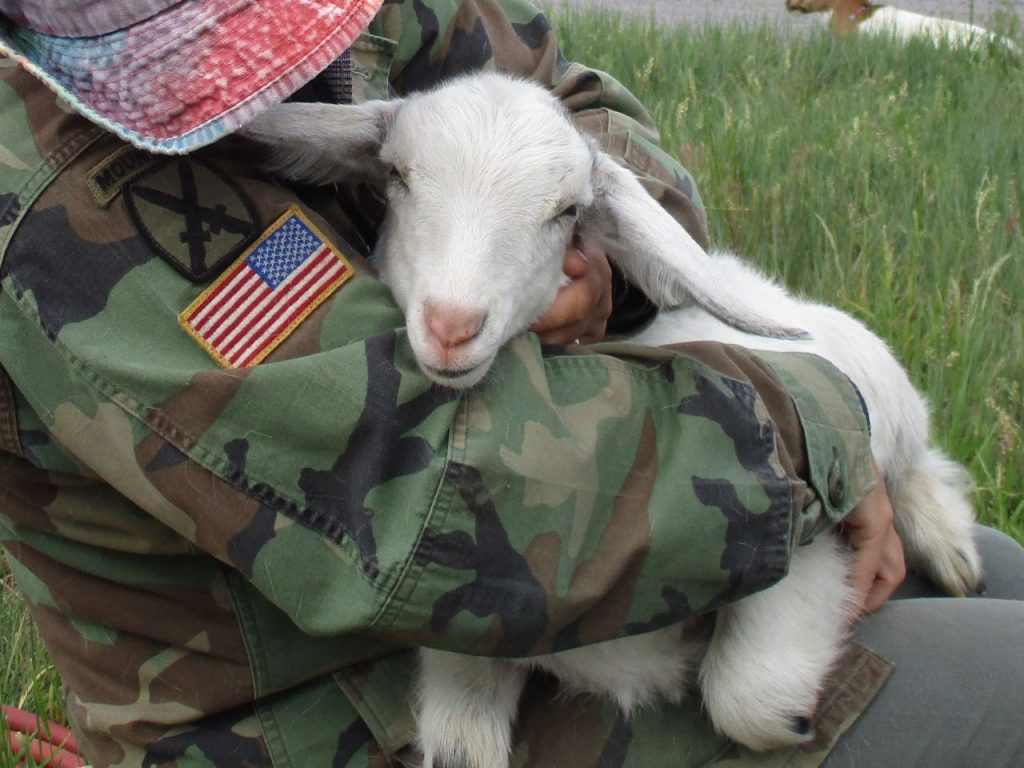 And of course Yeti has to come check out the lap action too. This lap may be currently occupied, but you never know when it might be vacated!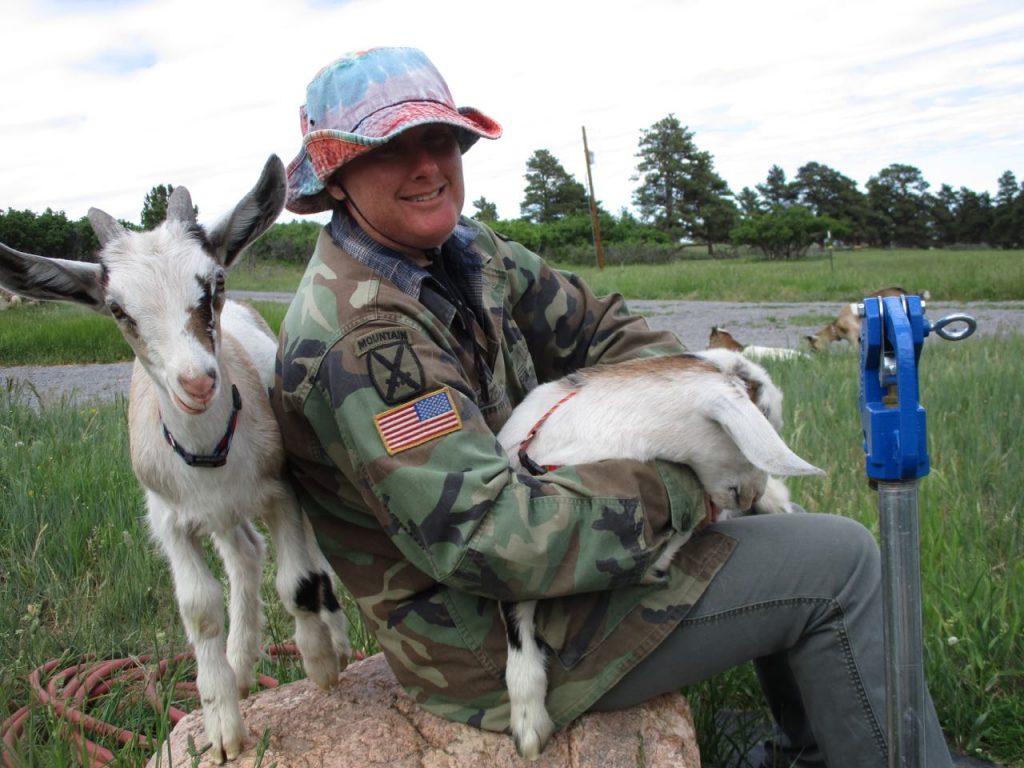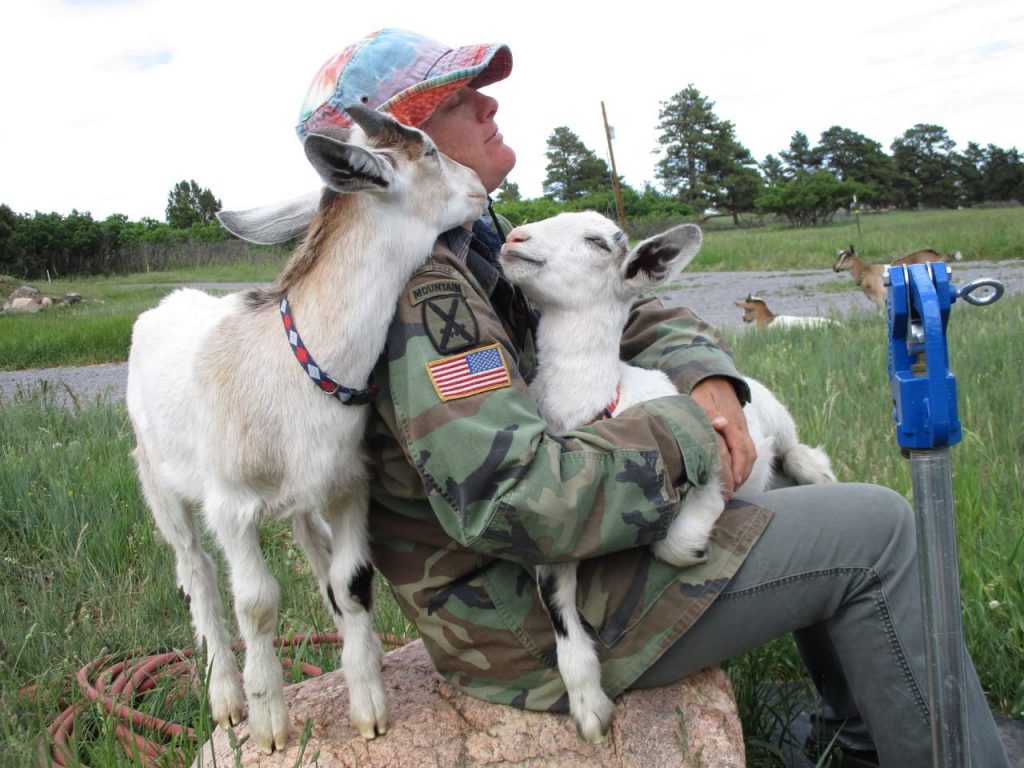 When baby goats whisper sweet nothings in your ear…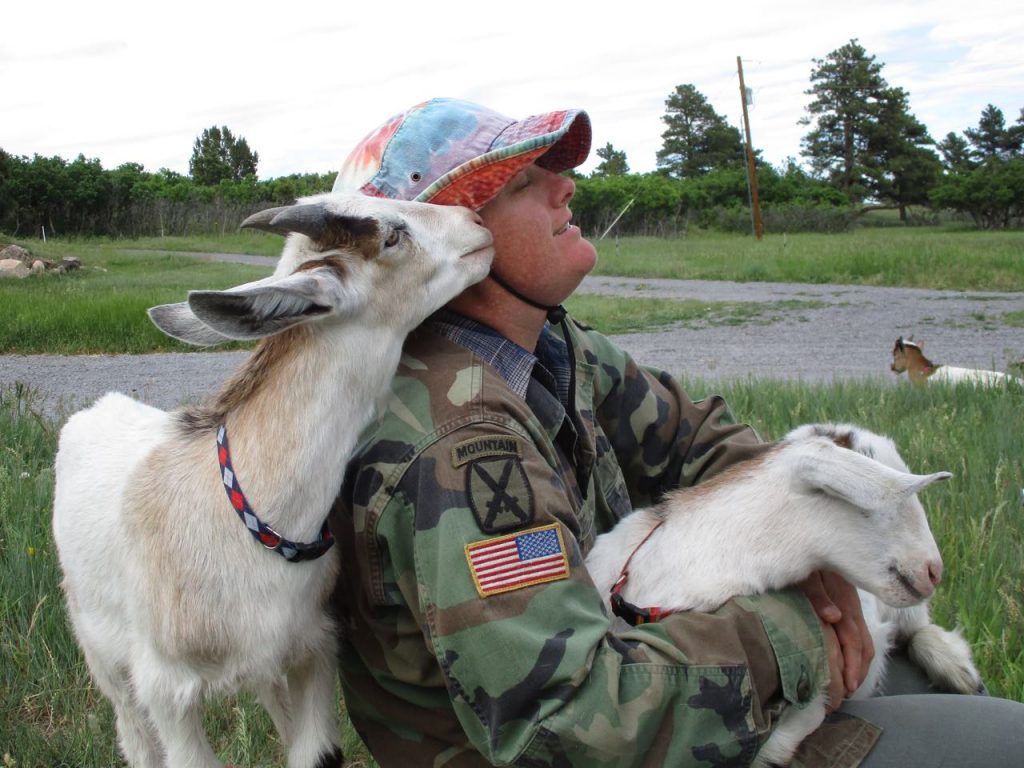 …it TICKLES!!!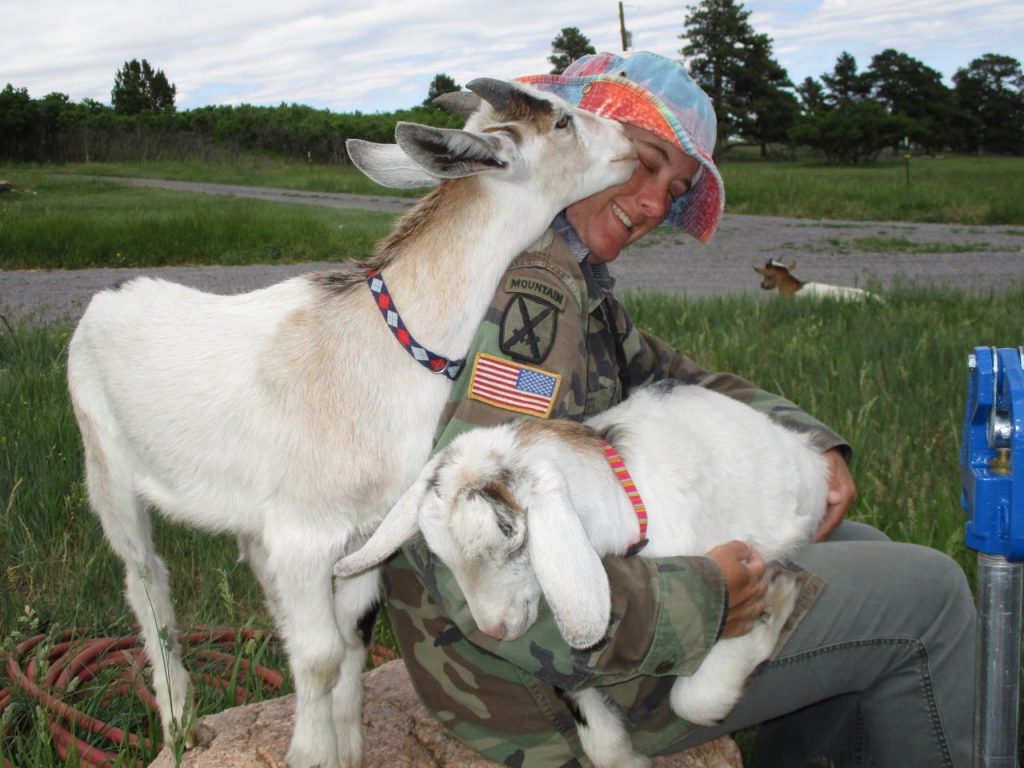 I just love Snowball's smile.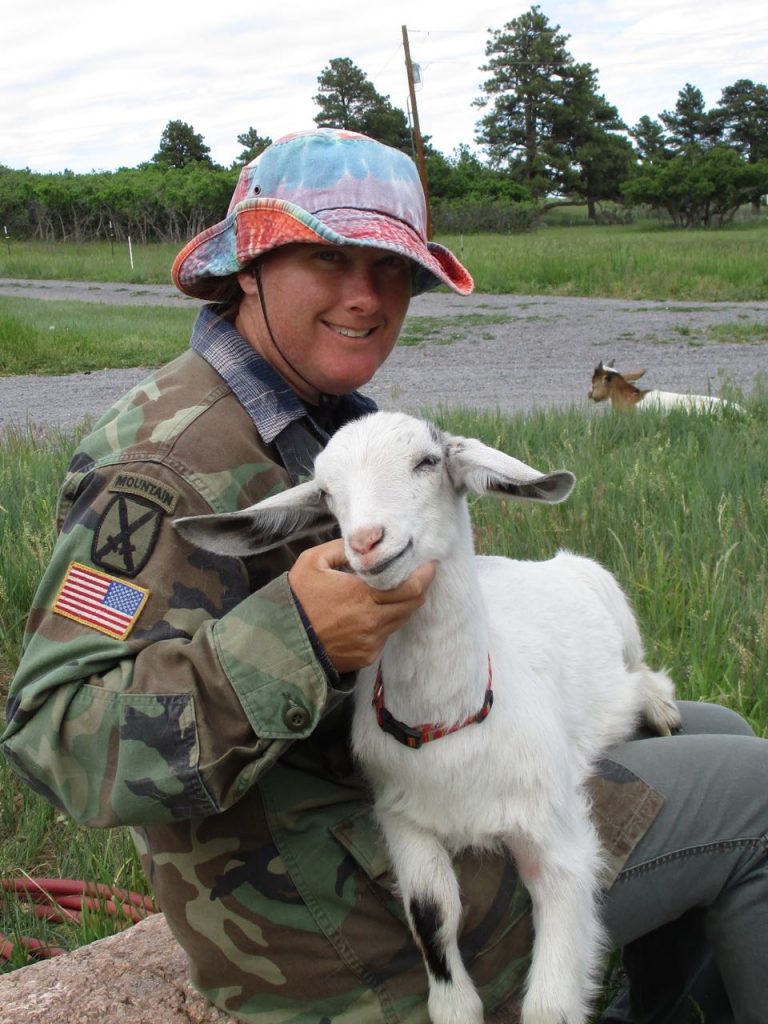 As soon as Snowball hops down, here come Brownie and Yeti!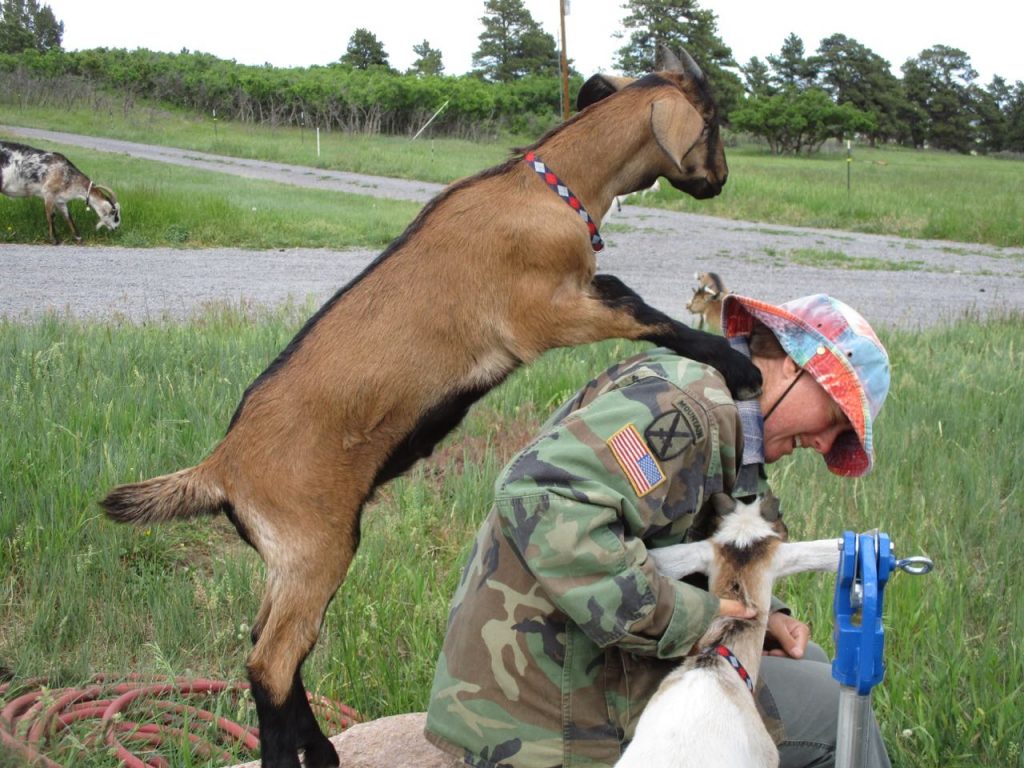 "I got goated!"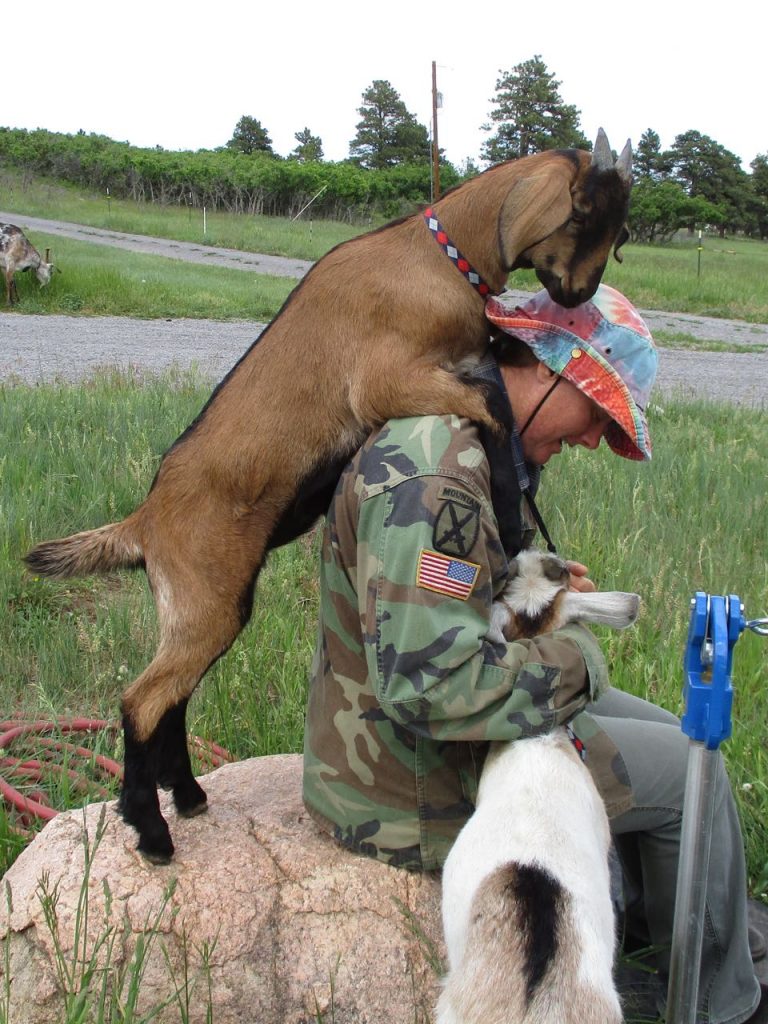 Brownie and Yeti already had enough lap time. It's Thor's turn!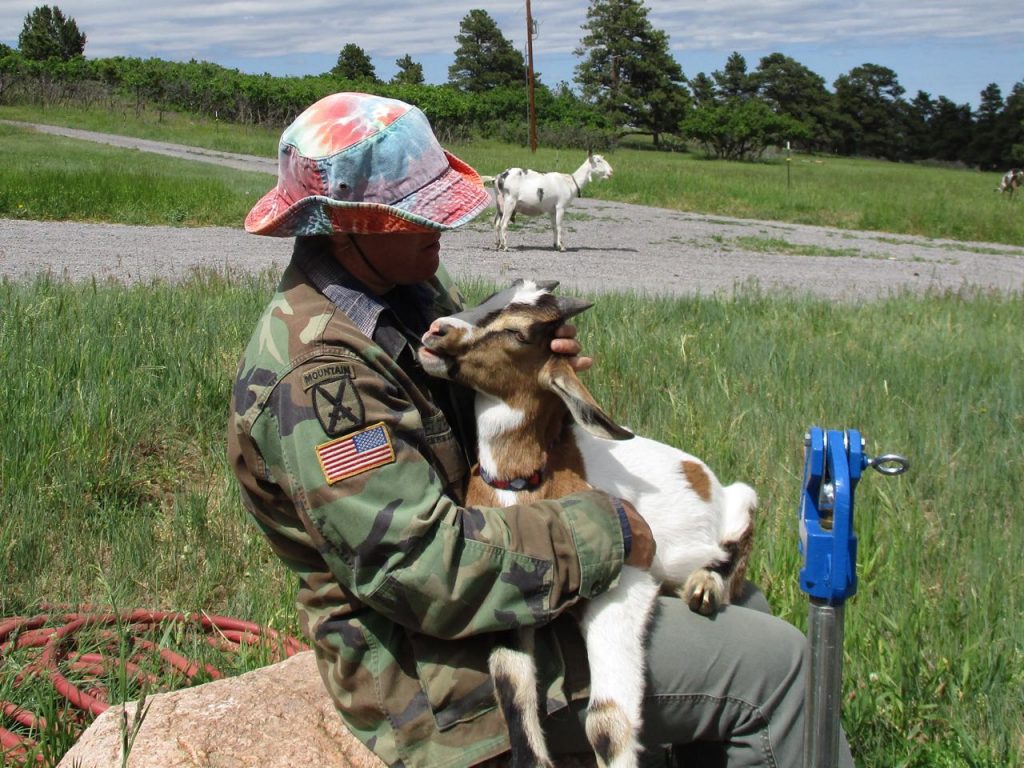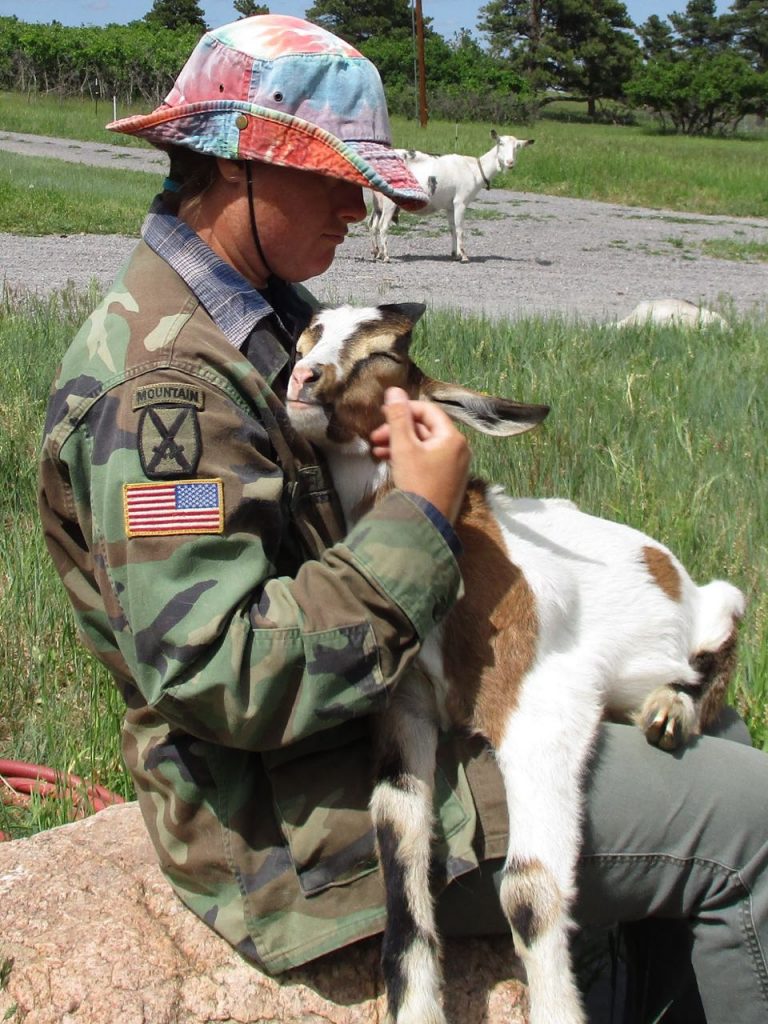 Oh, look who found another lap to climb on! This little Snowball could melt anyone's heart!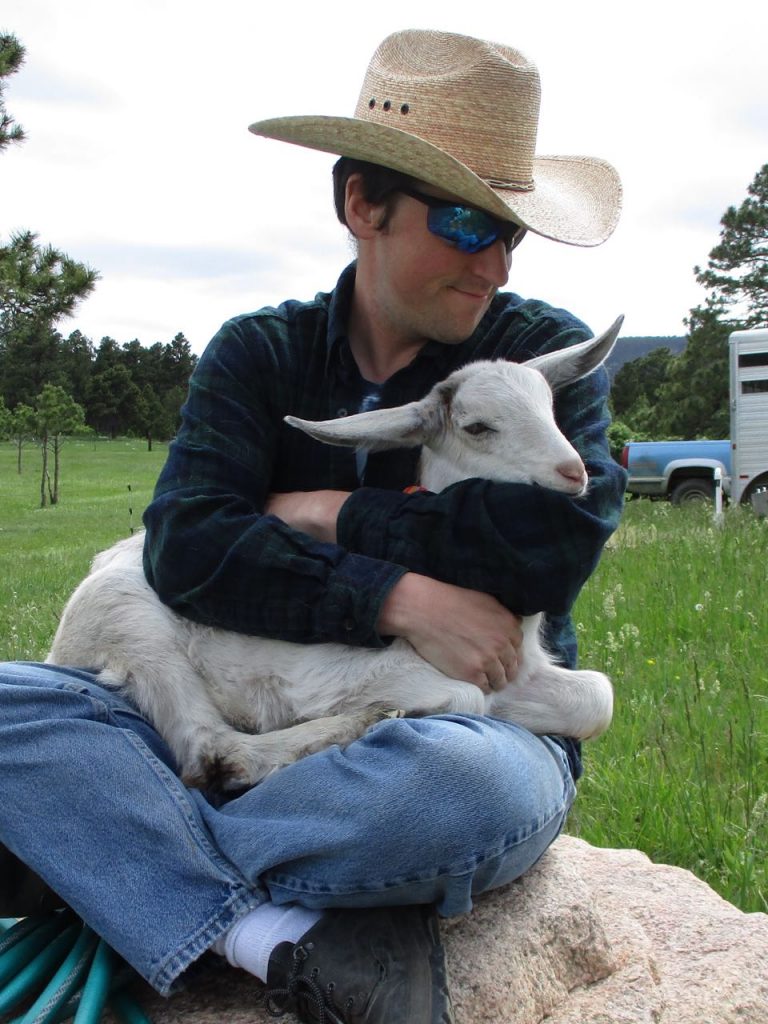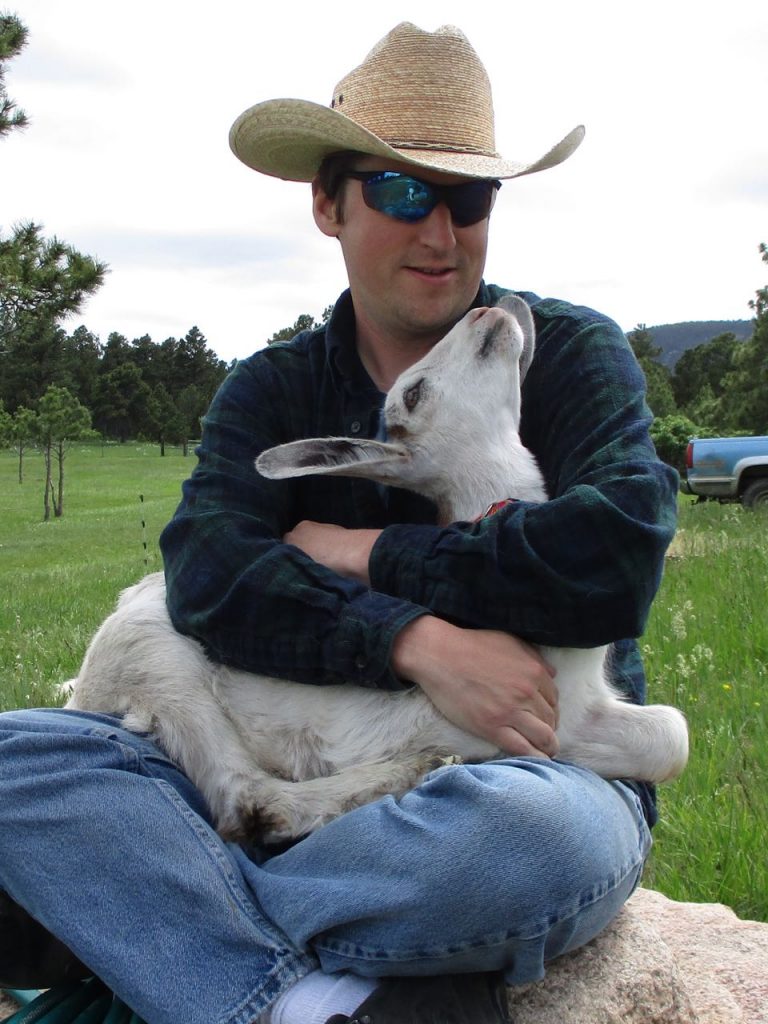 Early June was right about the time when Yeti's facial markings began to darken and take shape. They're very pretty!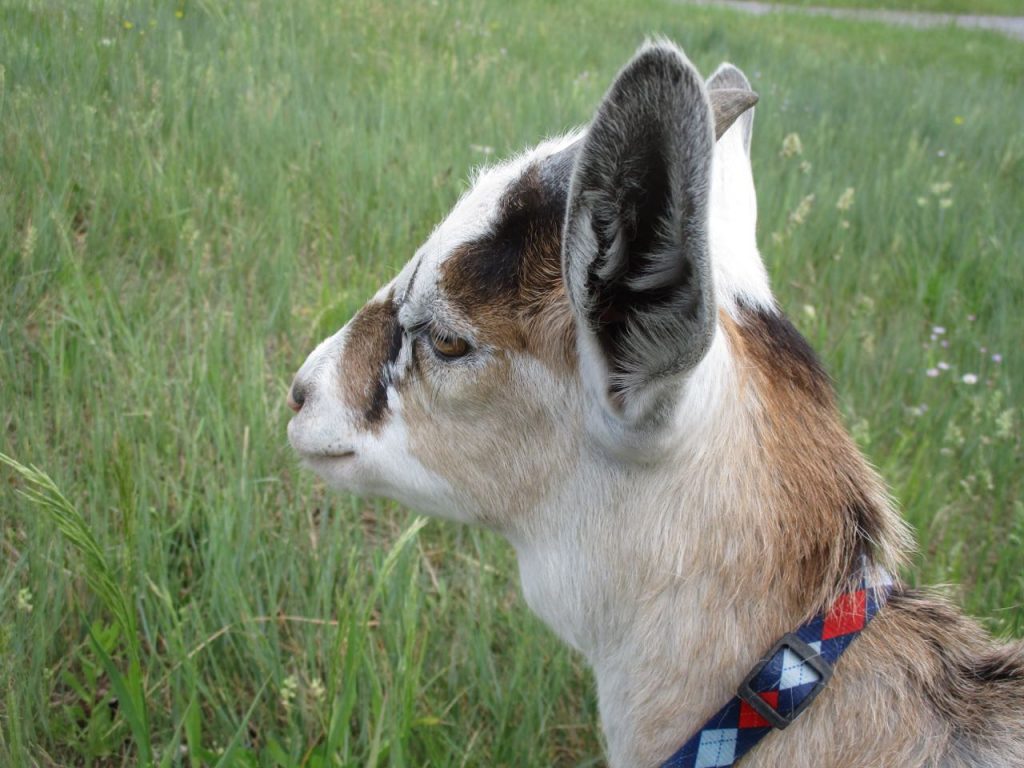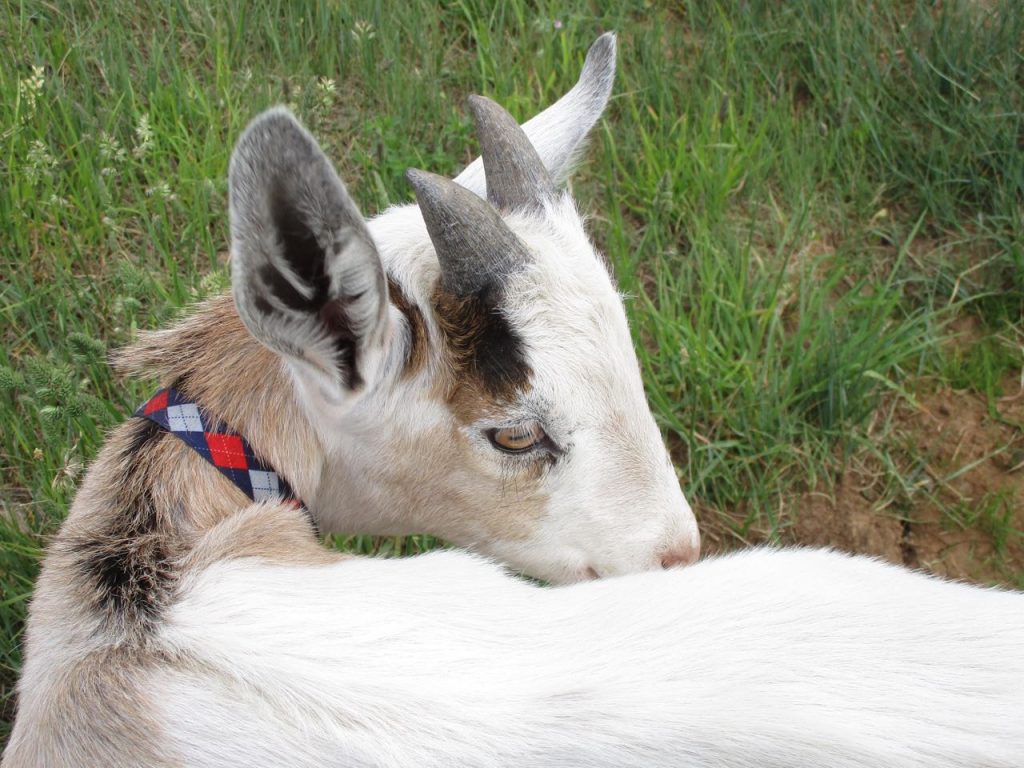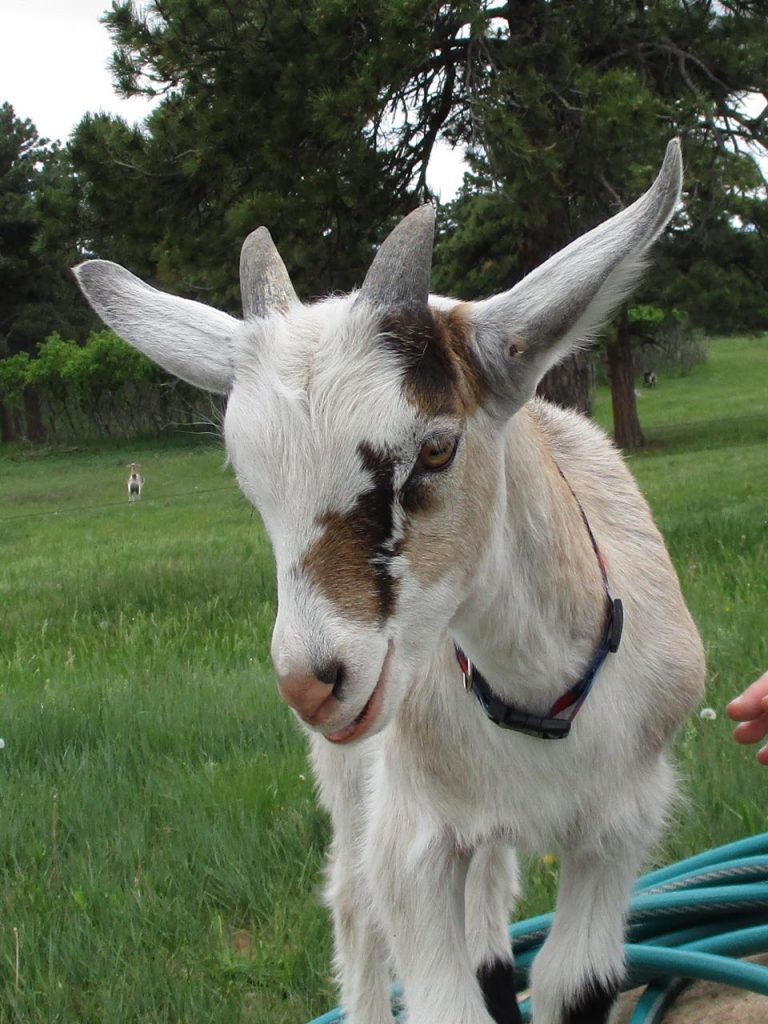 "Got an itch! Got an itch!"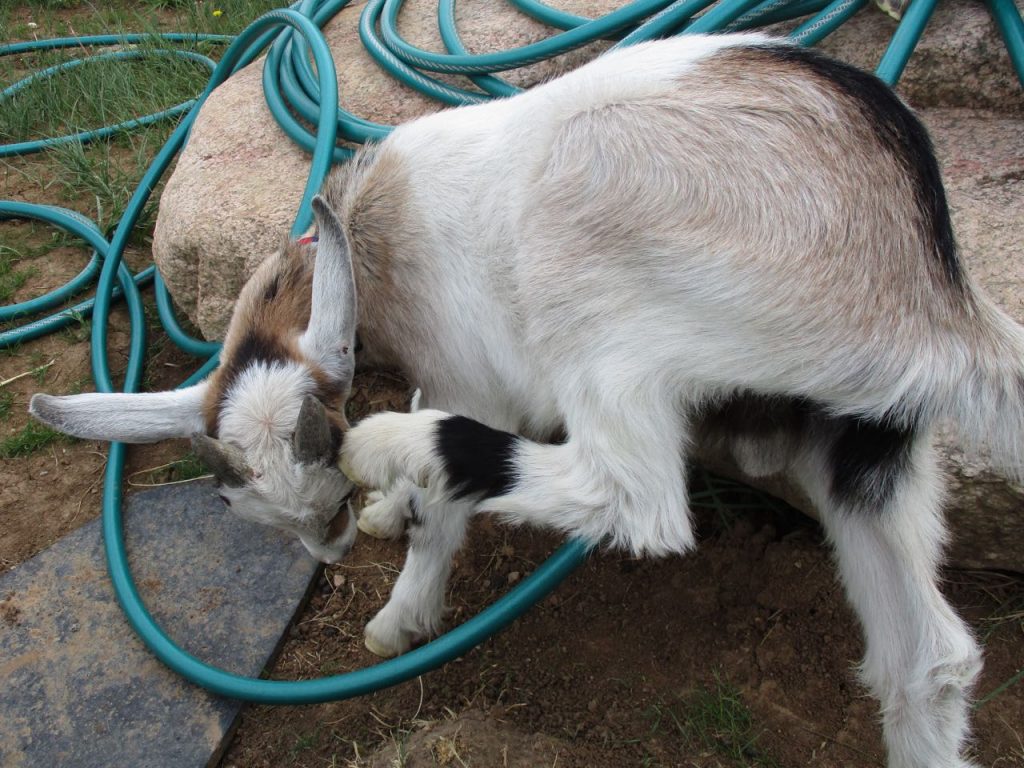 Uh-oh, where did all the other goats go? The other babies tend to notice when their moms take off to graze, and they'll hop down from our laps and go after them. But Yeti gets so caught up in human interaction that he doesn't notice when everyone else leaves.