Look at me– we're more than halfway through June and I'm still trying to get our May photos posted! Jim and Lois stayed for a few more days after the China Anniversary Bash and we had some lovely walks in the green, green meadows.
Finn is such a buddy. "Pet me, please!"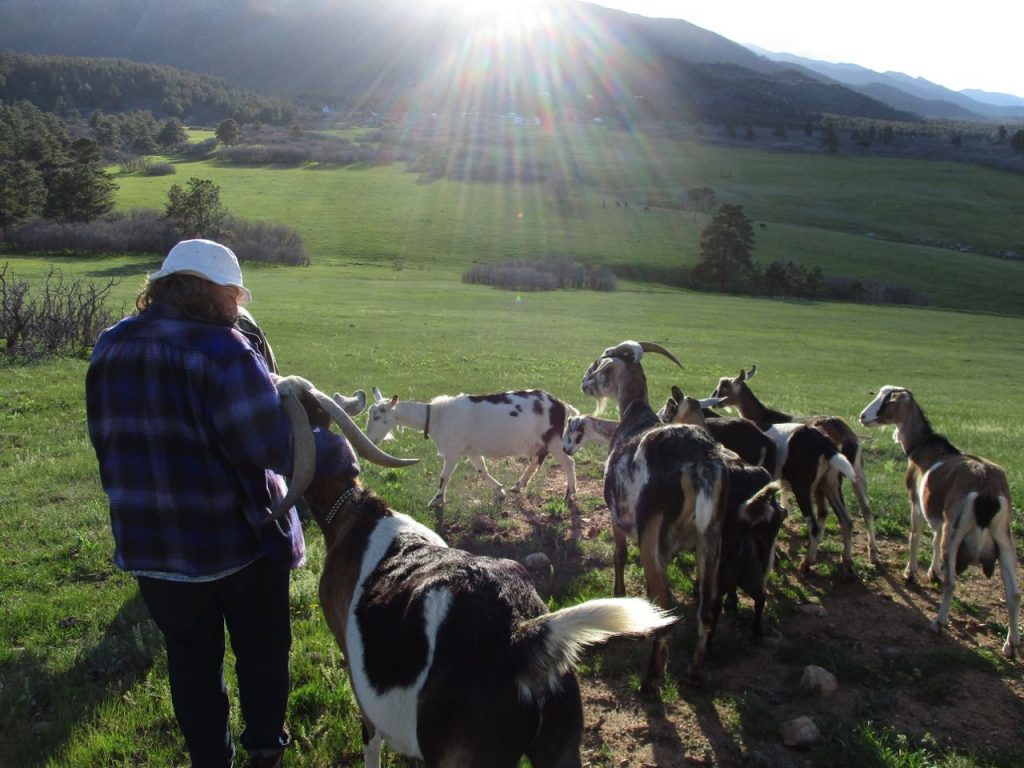 Little Buster Brown. He was so little and cute back then! He's still cute, but he's fast turning into a big, strapping young man!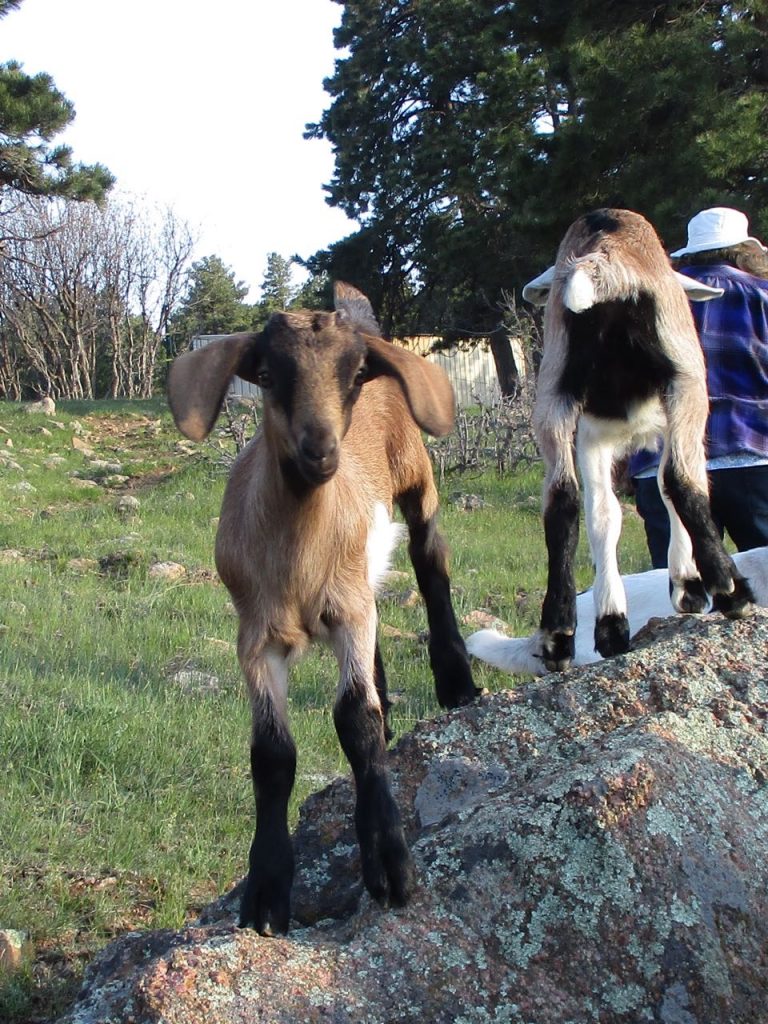 The evening light was magical and we walked down to visit Jet's grave. Phil and I have a tradition of stopping by there each day when we take our walk and placing a stone or two apiece. It should be completely covered in beautiful rocks by the end of summer.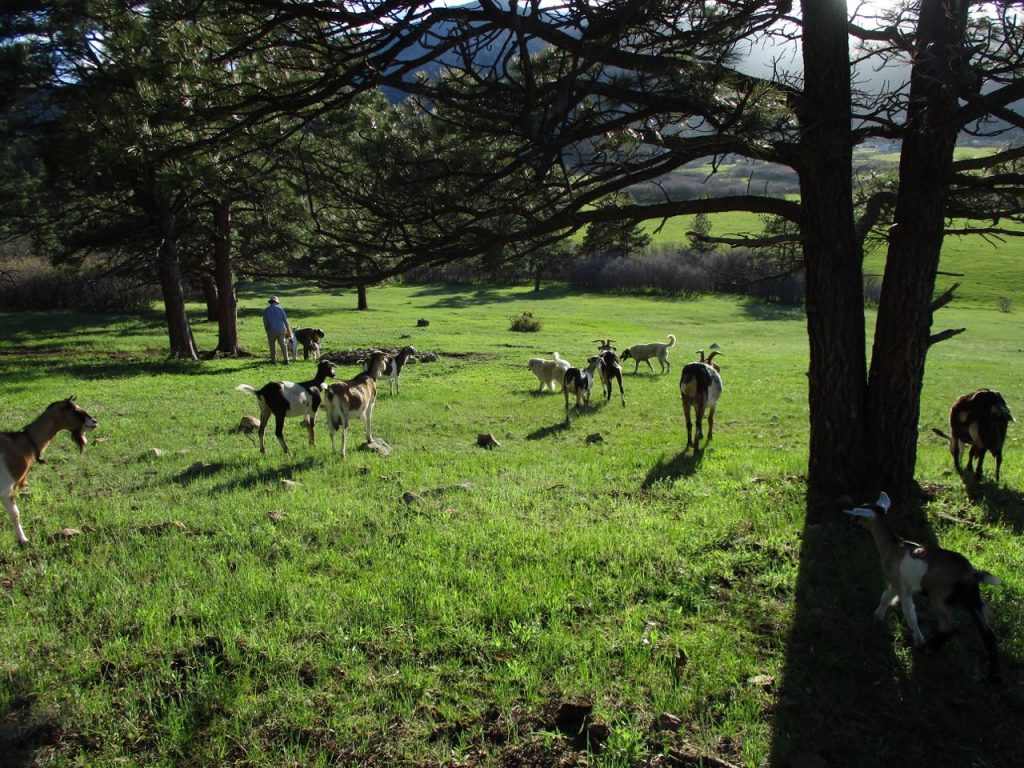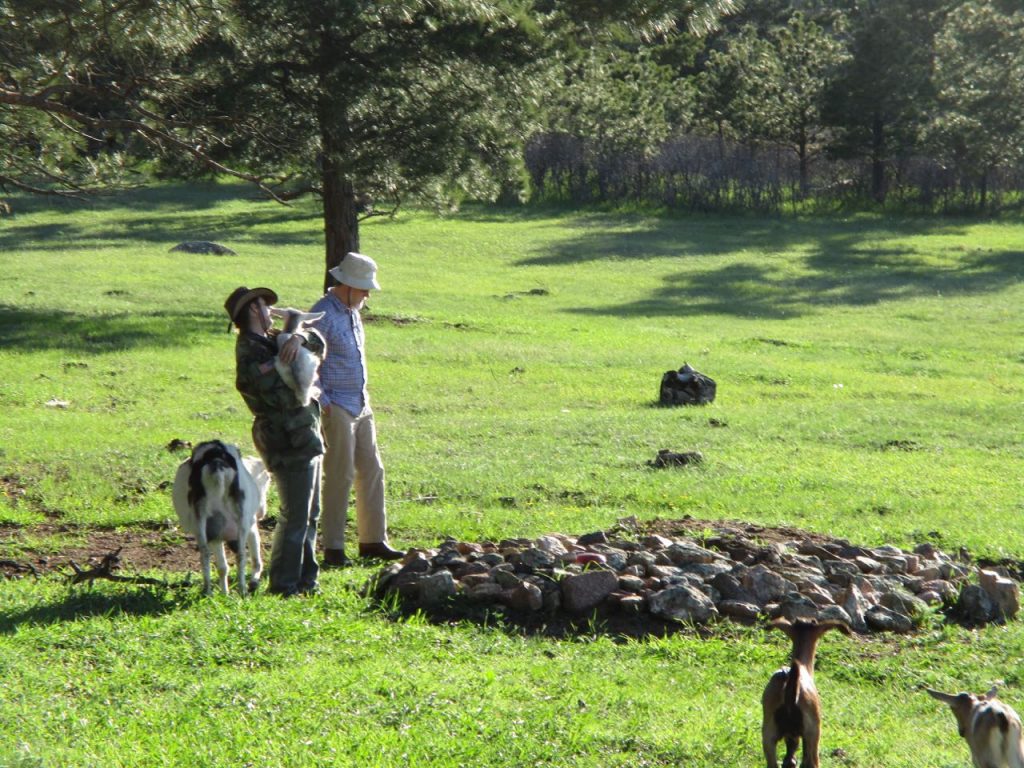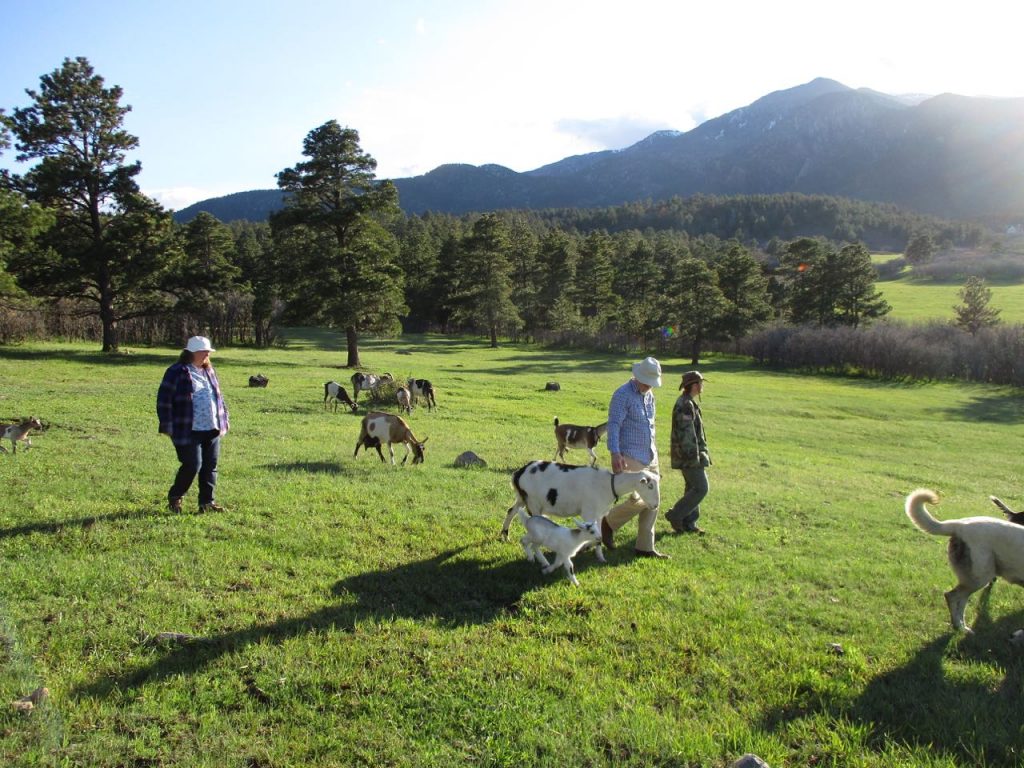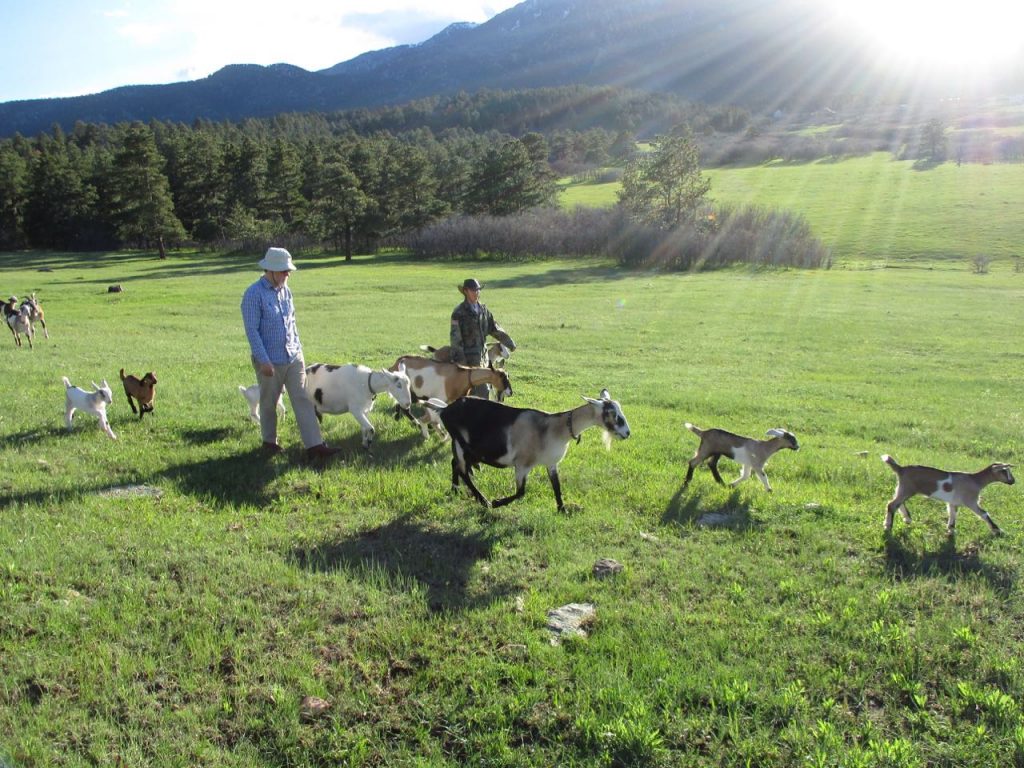 At two weeks, the kids were just getting nimble enough to jump onto this big rock which Phil and I like to call "The Baby Goat Rock."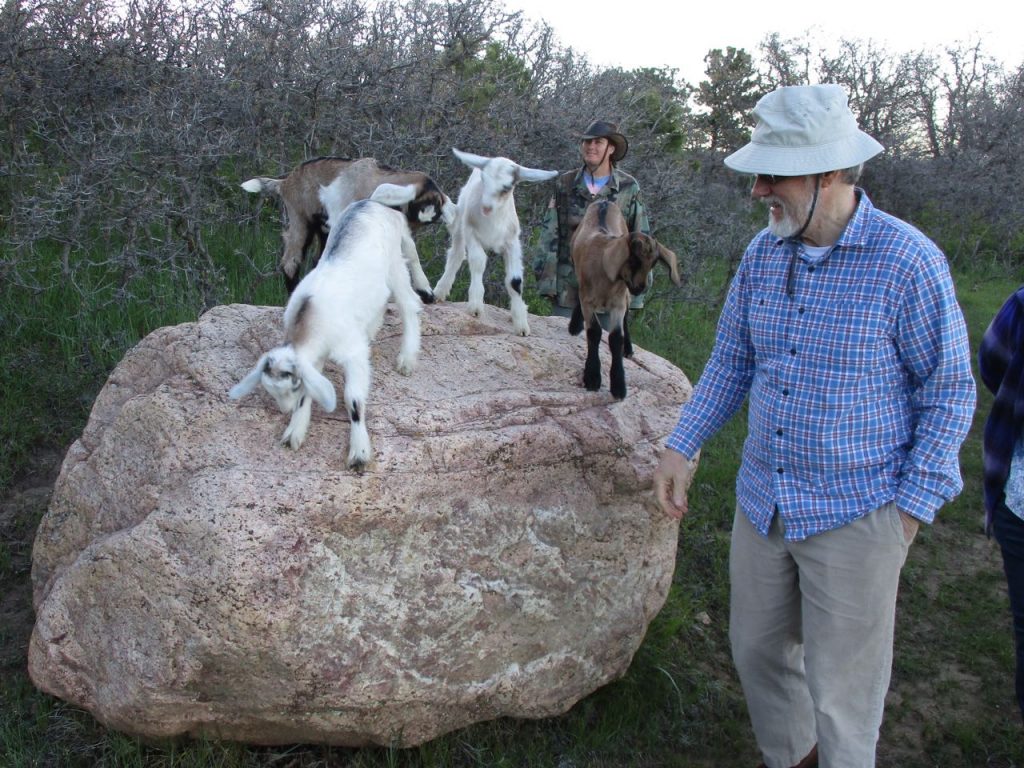 The also discovered this wonderful fallen log!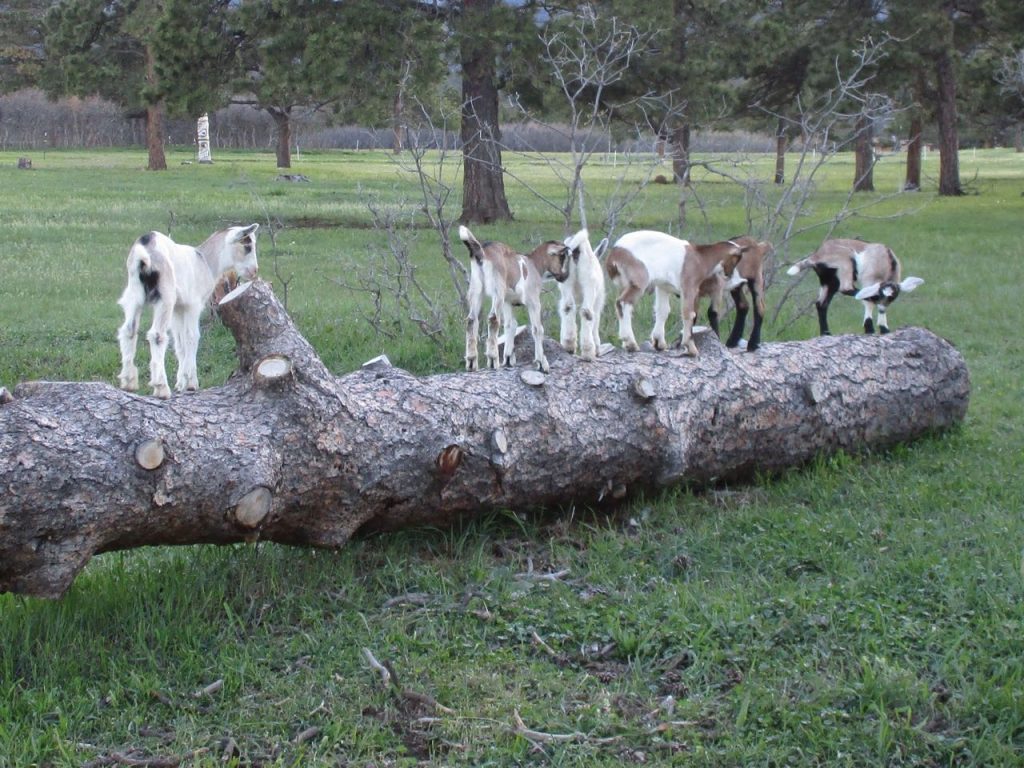 Jim loves to entertain baby goats and they do find him very entertaining!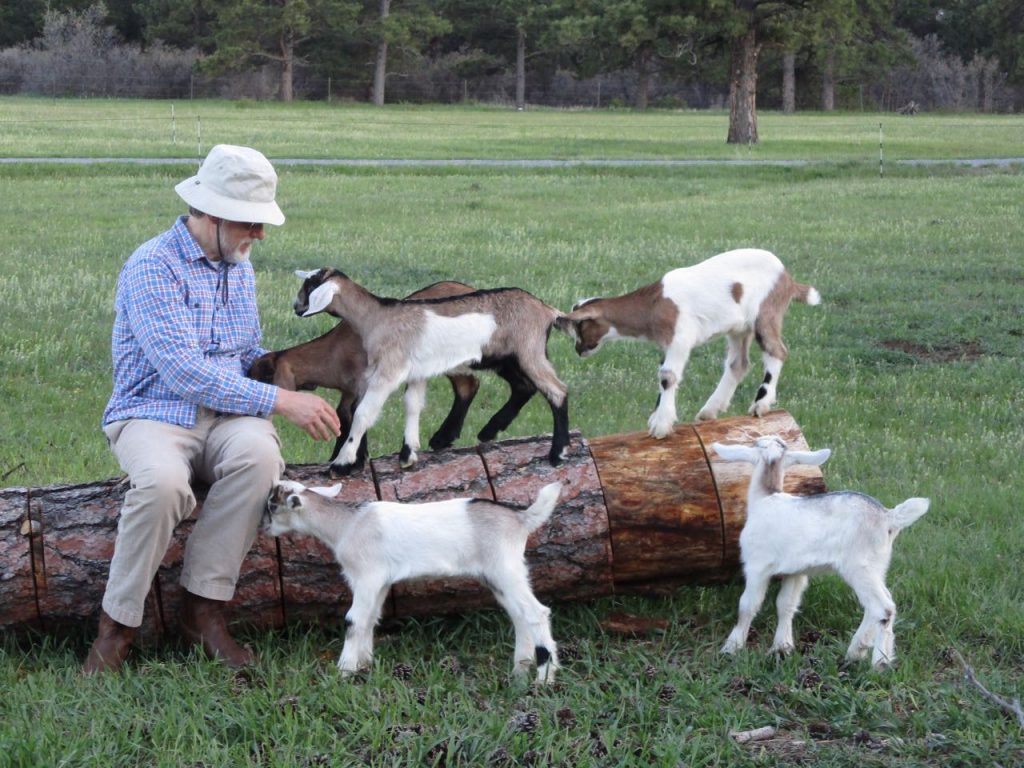 Jim and I went horseback riding down Clennin Road and back.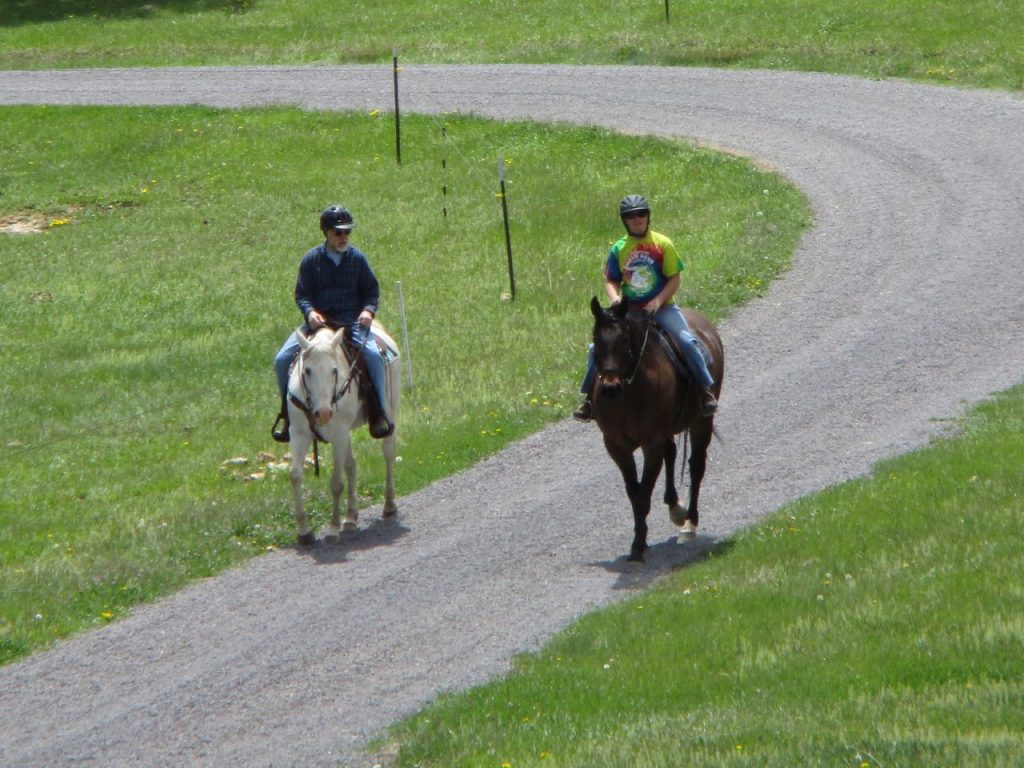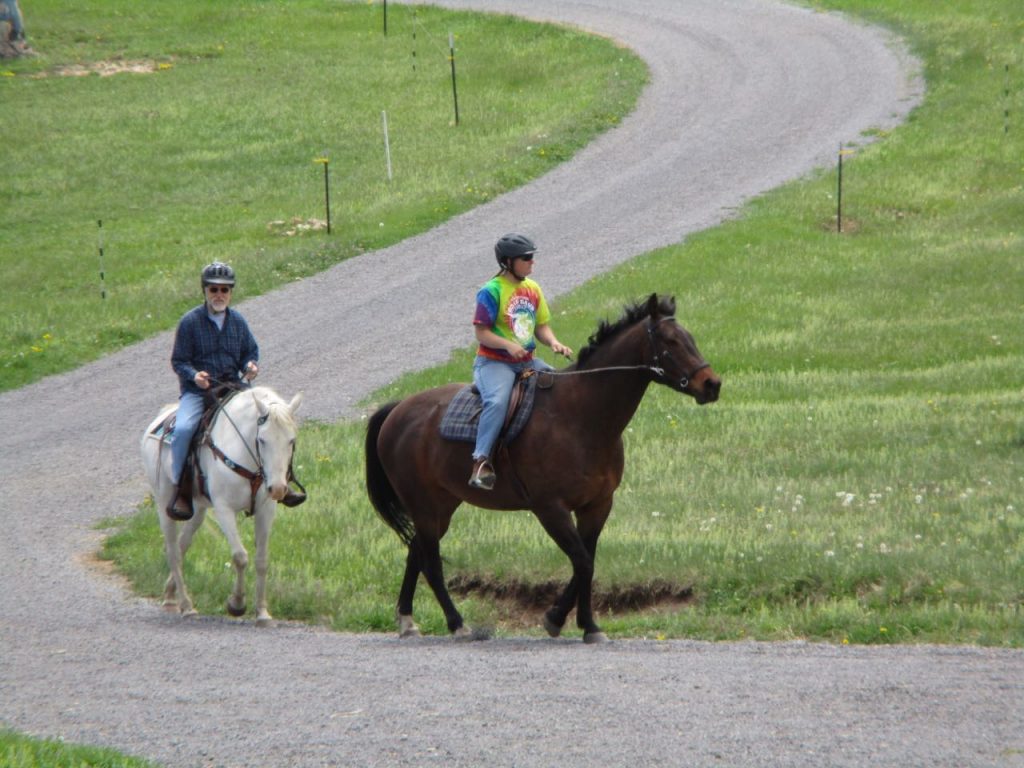 Afterwards, Jim had a lot of fun trying to get a "selfie" with Skokie.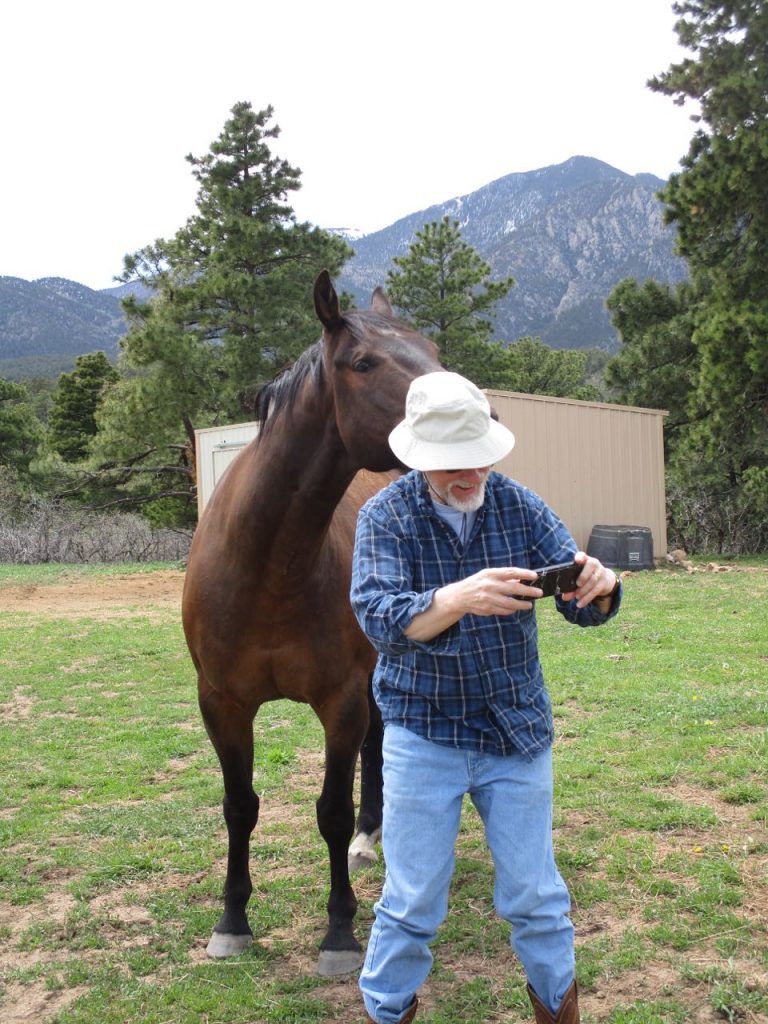 Skokie was quite the ham.