Today was bittersweet, for three of our beautiful packgoat prospects went to a new home. It is exhilarating to finally come full circle and sell our first goats when all we've done to this point is buy and breed. But it was also sad to say goodbye. I'll miss the playful, romping babies, Sledge and Hammer. Tigerlily misses them too, and Jezebel spent all afternoon softly crying for them because she's not sure what she's going to do now that her kid has no playmates. Nubbin is taking it in stride.
I'm going to especially miss Snickers. He's been sweet, gentle, and easy-going since he first came into this world, and he may well be the best prospect among our three 2014 boys because of his good and willing attitude. I am going to miss his gentle eyes and unassuming nature. I am so happy that Phil and I took him hiking with us yesterday. We had no idea it would be the last time, and we got some fun pictures.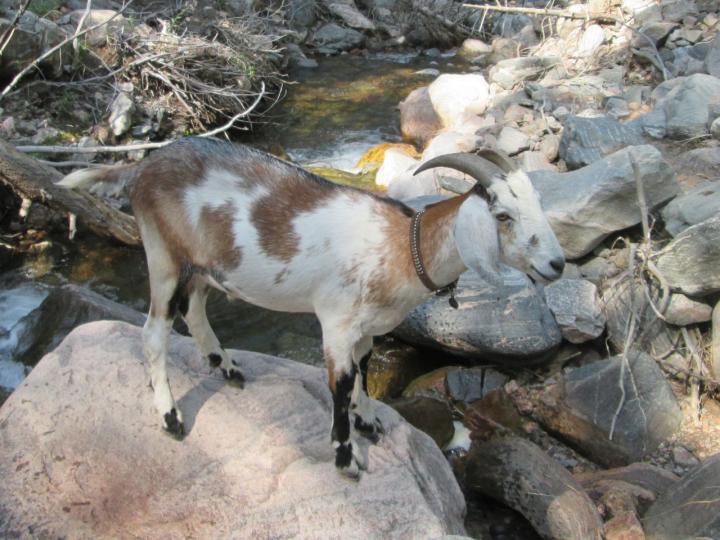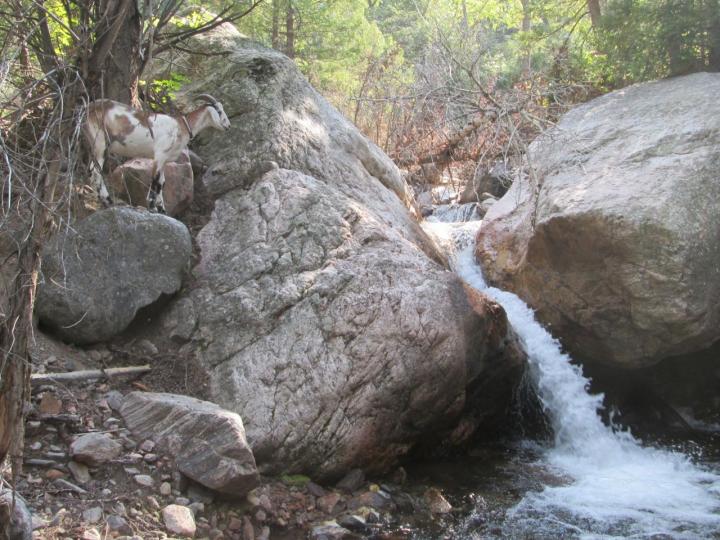 I know this is Colorado, but no, we're not sharing a joint! I put a cookie in my lips to see if he would "kiss" me. Yes, he certainly did!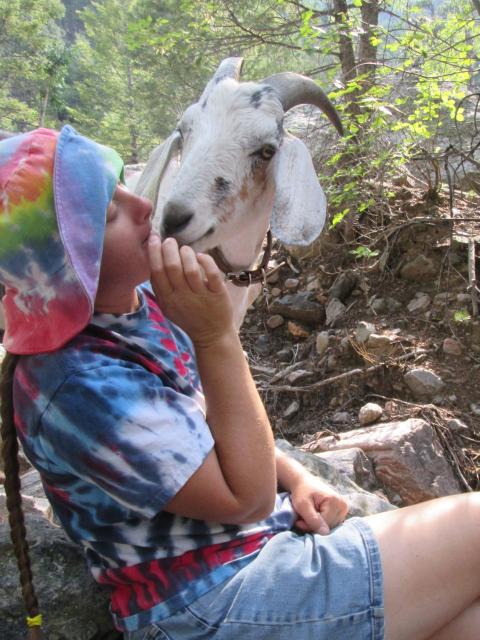 The nice couple who bought the goats originally only called about Sledge and Hammer, and they were thinking they would only buy one. But they fell in love with all three and couldn't decide between them, so they bought the lot. I wish the new owners all the best as they start their new adventures in goat packing! And maybe we'll even see our boys on the trail in the coming years since the couple lives on the other side of our own mountain range.