---
Yesterday we let Lilly and her baby out to play in the green grass and the sunshine.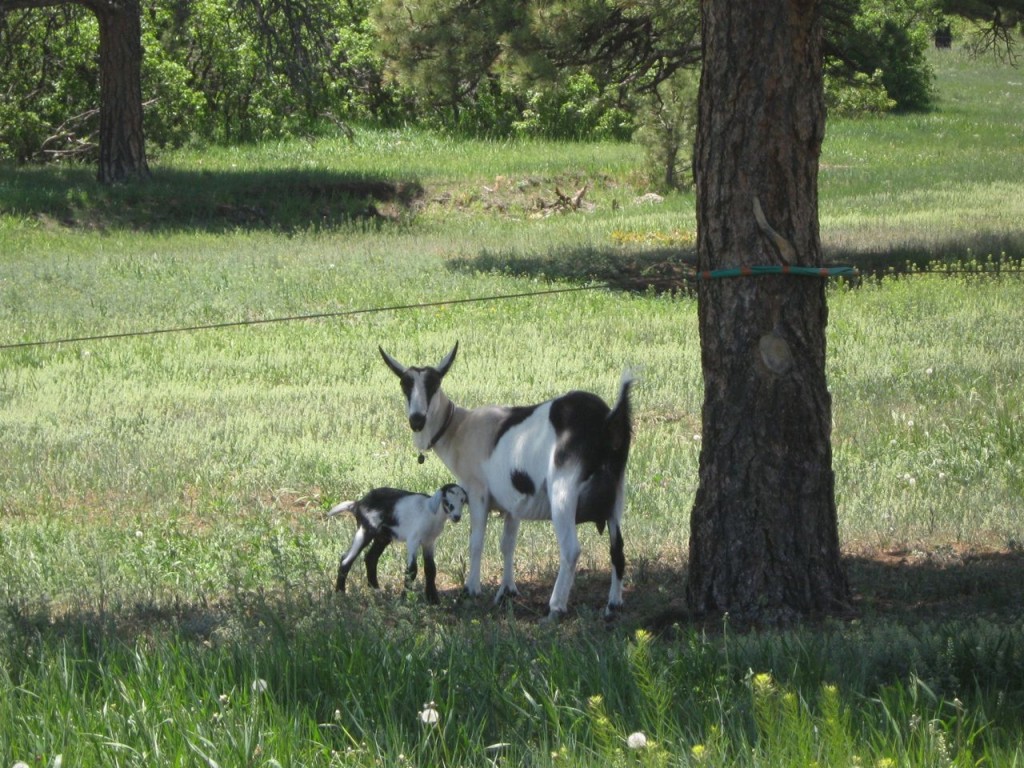 We named the kid Petunia after Phil's dearly departed Grandmother, whose name was Eunice and was fondly nicknamed "Petunia" or "Euni Petuni". But I sappily call her "Pretty Pet" most of the time. 
The photos don't do justice, but she's got the most ridiculous long legs I've ever seen on a baby goat. She looks more like a baby horse! She's still a bit wobbly on the back ones but she's improving rapidly and was jumping around like a cricket this morning after I helped her get something to eat. Poor Lilly has so much milk for just one baby that she's a bit too tight in the udder and sometimes doesn't want to stand while little Pet nurses, and this morning she tried to kick her away (especially from the left side). Other than this slight nursing glitch (which is not really her fault), Lilly has been an excellent and attentive mother. I milked her down just a little bit yesterday morning and last night and that seemed to help. This morning was also the first time Petunia was able to nurse without inhaling half her breakfast. She was wheezing, sneezing, and coughing after every meal yesterday.