Yesterday was a gorgeous day for a kidding. The air was balmy and there was a gentle breeze. When I went to let the pregnant girls out of their pen, I could see that Nauti had dug herself a sunny little hollow in the dirt and was laying in it with her belly spread out wide on either side of her. She looked at me over her shoulder and baa-ed softly when I let the other girls out, but she refused to move. I checked on her and she seemed very glad to see me and immediately began to push. But since nothing was peeking, I decided I had a little time so I fed the other girls their morning grain and I went across the pasture to let the other goats out of their pen.
When I came back to check on Nauti, things were definitely happening! Nothing was coming yet, but she was pushing in earnest and she seemed quite distressed when I left her to run down the hill and fetch the hot water and towels. I called Phil down while I filled the water buckets. He grabbed the kidding box. By the time we got up there, we had a kid on the ground and Nauti was already cleaning him off. Phil came up the hill with the towels just in time for the second kid to pop out. What a wonderful, quick, easy kidding it was!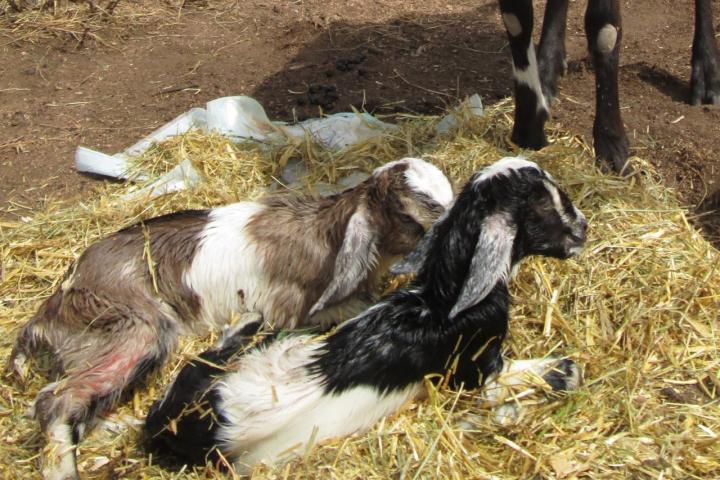 I put down a couple of puppy pads and scattered clean straw over the top so the kids wouldn't get covered in dirt. Then we helped Nauti clean them up. They dried very quickly in the warm sunshine.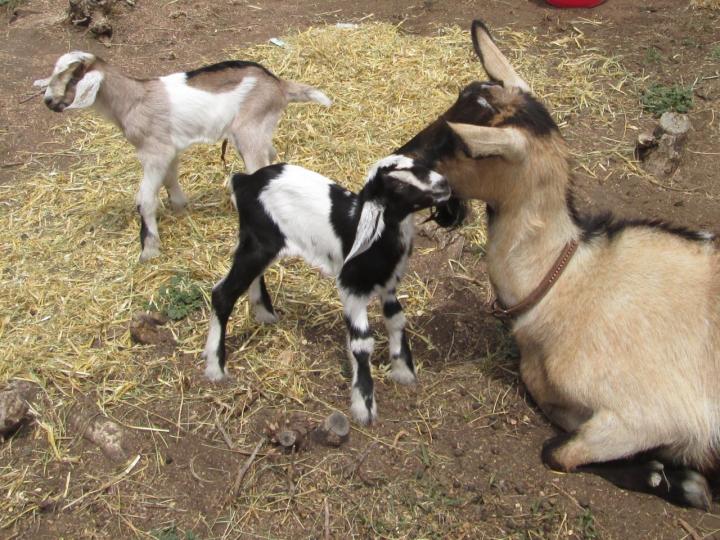 The little buckling needed help getting started at first. Phil had the magic touch.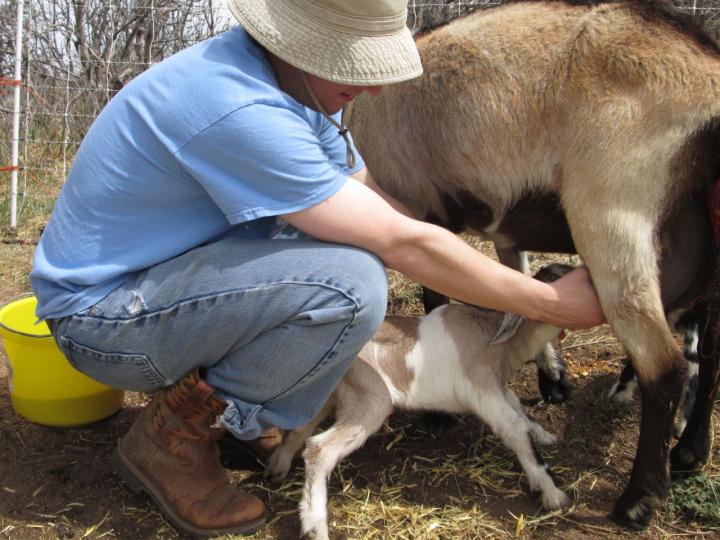 His sister was on her feet and eating faster than any kid I've seen. She barely even had to figure out her legs and only fell down a couple of times. But soon both of them were up and nursing on their own.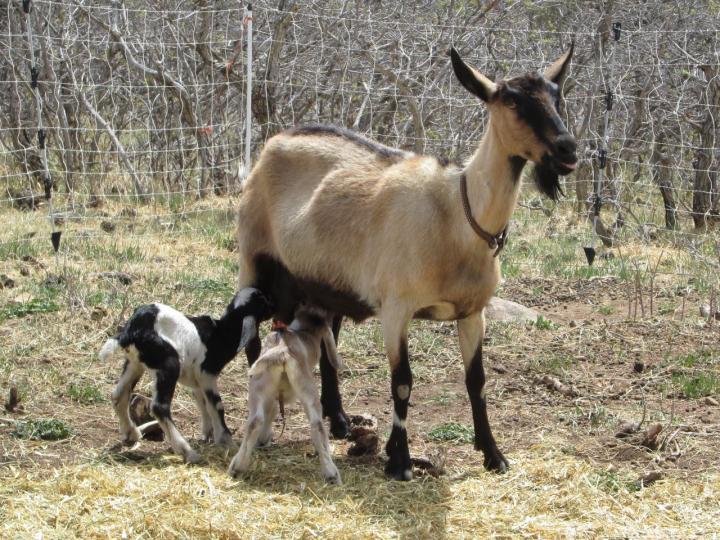 And mama was tired!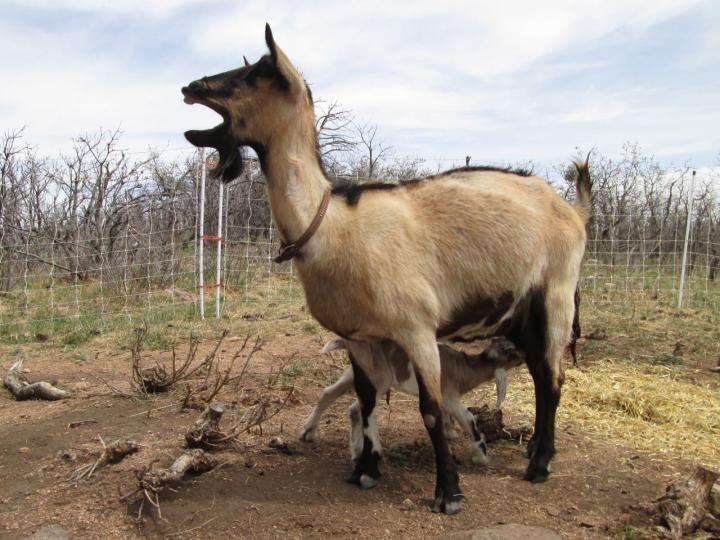 I love new baby cuddles!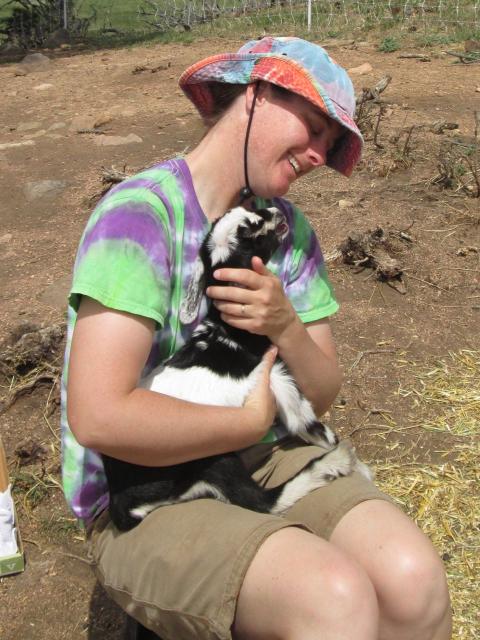 A curious crowd gathered outside the pen during the proceedings. Once the kids were up and dry, I let them investigate.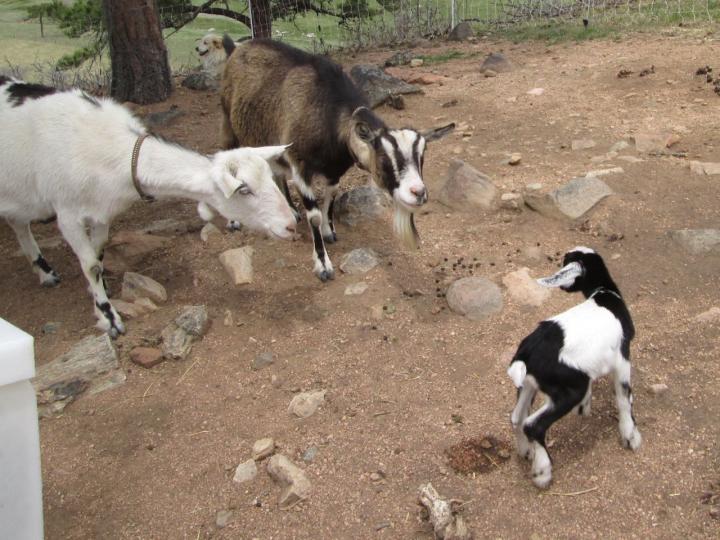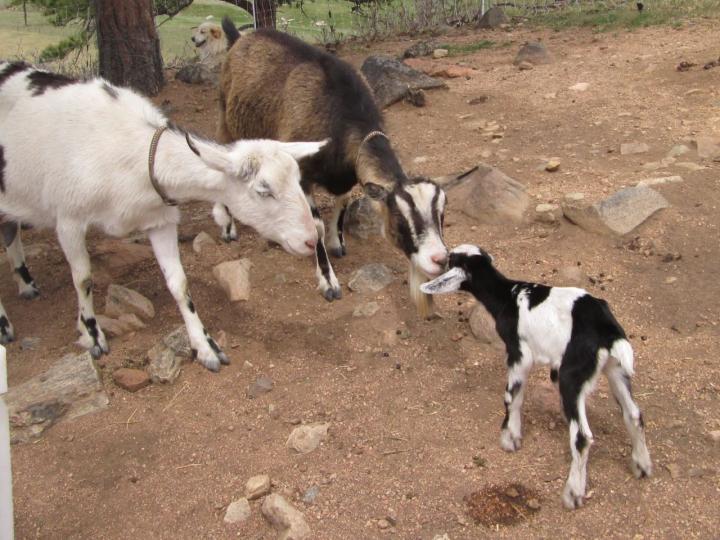 We haven't figured out names yet, but I'm sure we'll have some in the next day or two. We'll likely continue with the Beatles theme.