We said goodbye to our sweet "Lilly-Goat" this week, and it's been a difficult few days. Phil spent time with her on the "goat tower" that last morning and I snapped a few photos.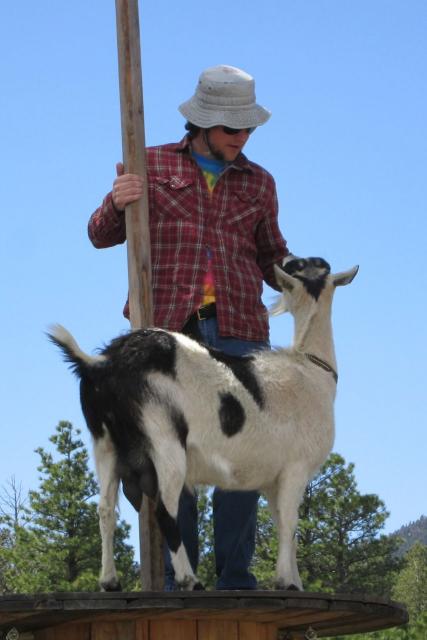 It seems ironic that we bought Nibbles and Lilly because I saw Cuzco growing older and didn't want to look out at an empty goat house. Yet they are both gone and he is still going strong. Of course, because they both had babies we will NOT have to look out at an empty goat house any time soon! Most of our goats are their descendants, and what sweet and lovely goats they are!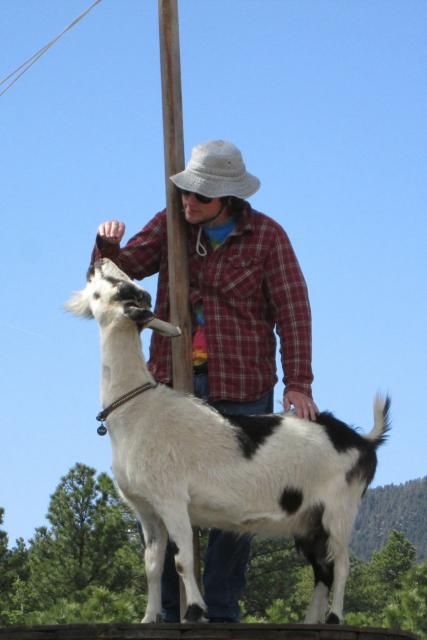 Lilly was always the one at the top of the goat tower. Always. But her daughter, Petunia and her son, Finn were never far behind.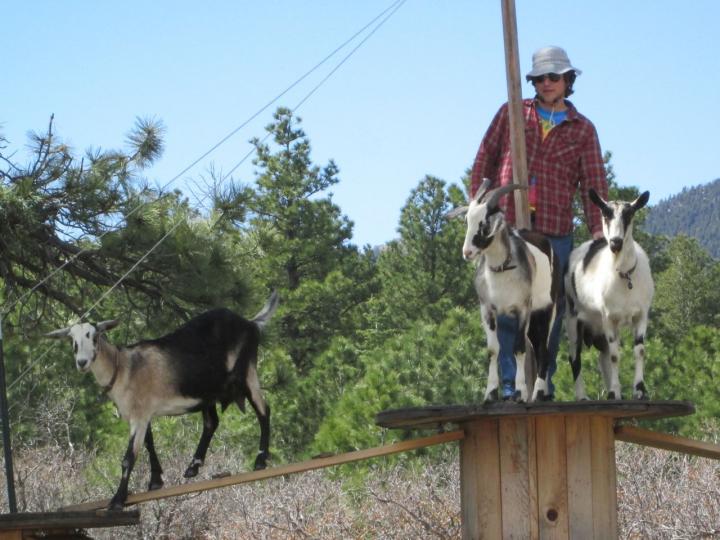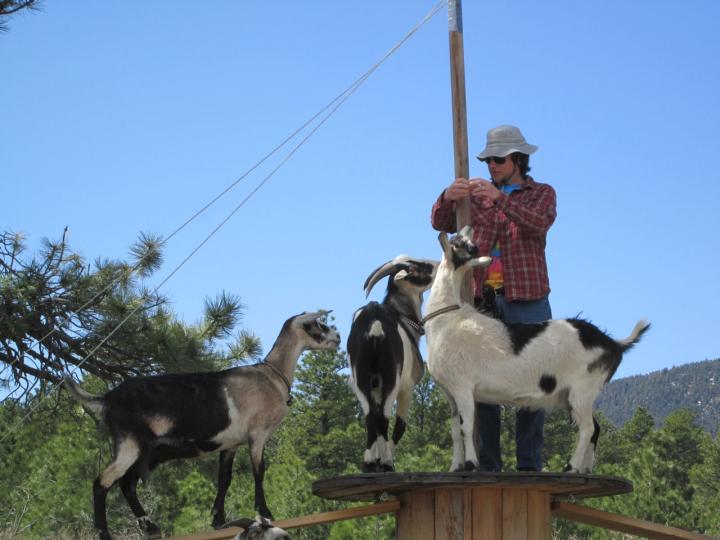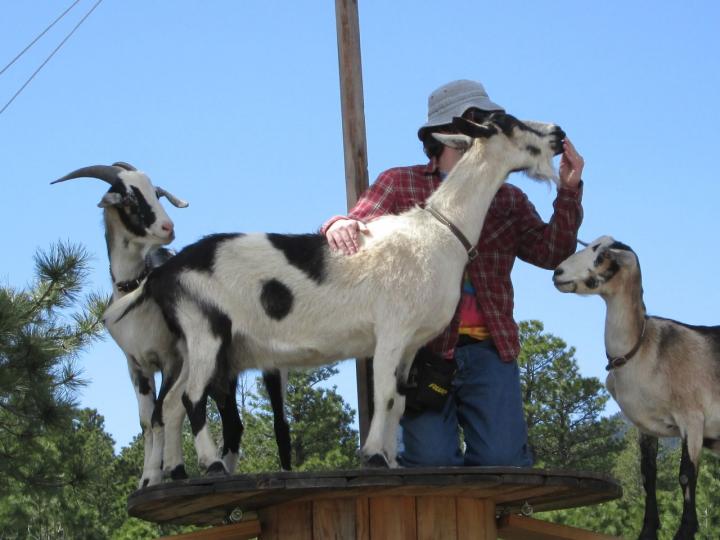 Lilly loved a lot of things. Heck, this goat just plain loved life! But this was her favorite thing: To be embraced by a human being.