Lilly was bitten by the love bug on Saturday, so we called a friend of mine in the dating service and arranged a hookup.
Lilly thought she'd make a great impression if she rode like this, but she thought better of it once the truck started moving.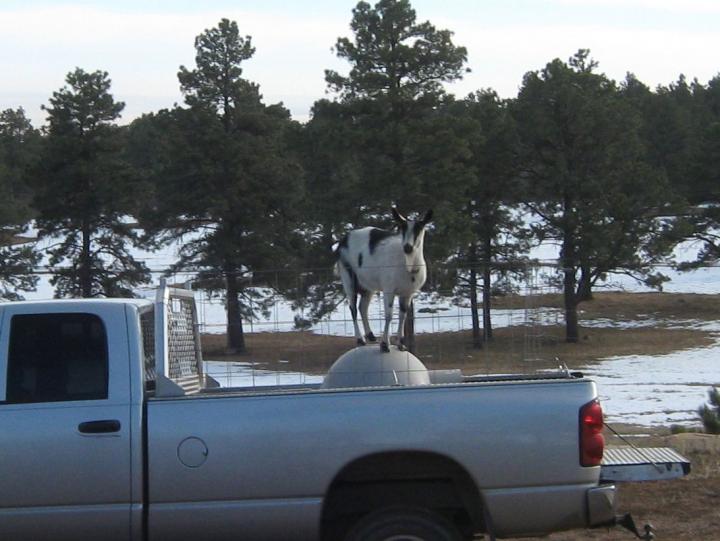 Awww… First kiss.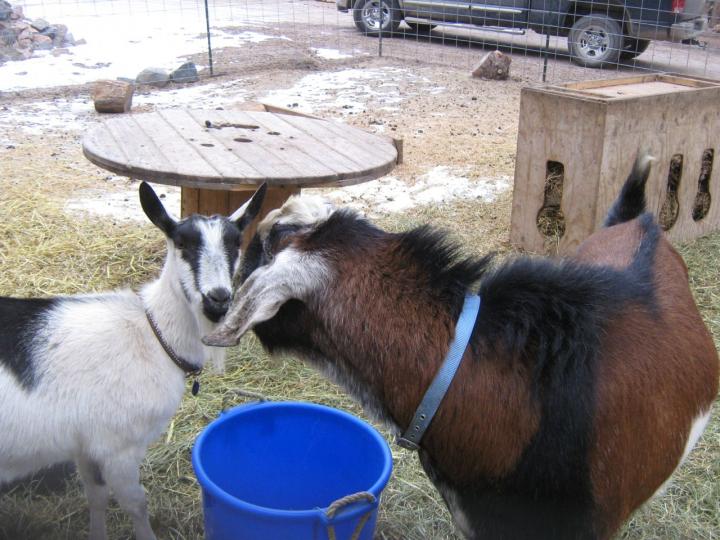 This was the guy we tried to hook Lilly up with last year, but his overwhelming size and presence was way too much for our shy little maiden and we ended up going with a six-month old buck owned by the same breeder. This fellow, Nuada, is two years old and took some pretty nice championships this past year, even over much older, more mature bucks.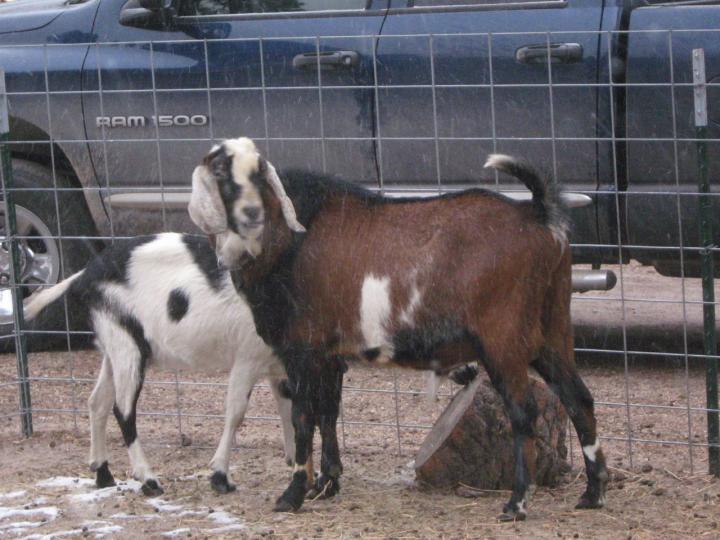 Don't leave me, Lilly!!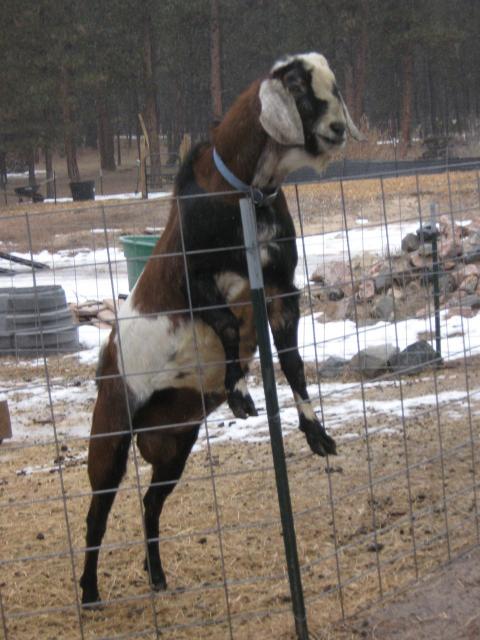 This is Argos, Lilly's date from last year and Petunia's daddy. I like Petunia so much I had planned on breeding Lilly again to him this year and using Nuada for Nibbles. But those plans changed when we lost Nibbles, and I figured I'd see how Lilly warmed up to Nuada this year. It's good to expand the gene pool.