Yesterday was our Homecoming Parade, and Phil showed up as a Roman charioteer!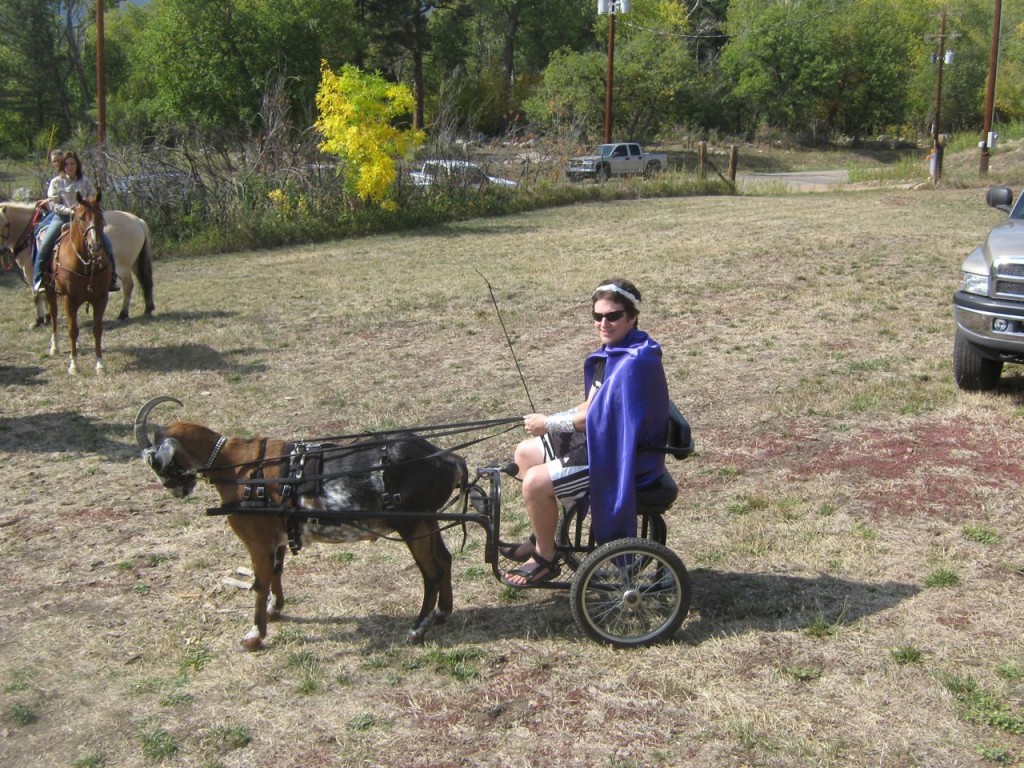 I wish I could have gotten a better photo, but I was on a horse and Cuzco was on the warpath. He wanted to run around and meet every horse in the lineup, but the horses didn't particularly want to meet Cuzco, especially with that cart trundling along behind him. So Phil had to keep him under a very tight rein the whole time.
At first I was glad Phil brought Cuzco down, but as the parade progressed I became a bit jealous. I was riding with my local saddle club and my horse was stealing the show. He's the most amazing color right now–dark stormcloud gray and silver with black mane and legs and wild dapples all over. He was getting all the "ooh's" and "aah's" from the crowd until they saw the goat cart. Too bad the photo is all lousy and washed out–it doesn't nearly do Jet justice.