Last night we had the first good snow we've had since Thanksgiving and we thought it might be a good opportunity to test out the snowshoes Phil's Aunt Marianne and Uncle Steve gave us last spring. We stayed on our own property so naturally all the goats came with us!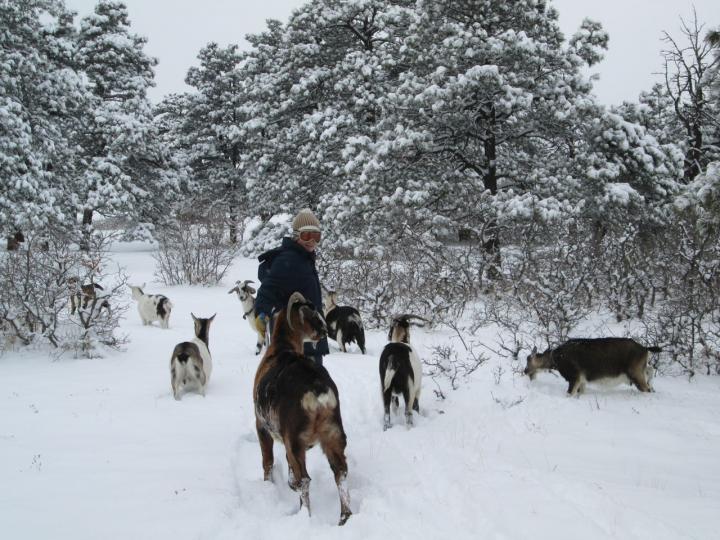 We only had one set of ski poles, so we each took one . We mostly used them to whack at goats that tailed too closely and trod on our snowshoes. Phil was our fearless leader for most of the outing.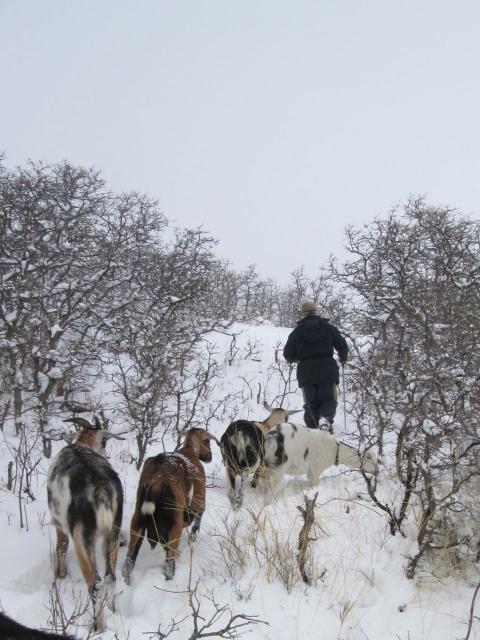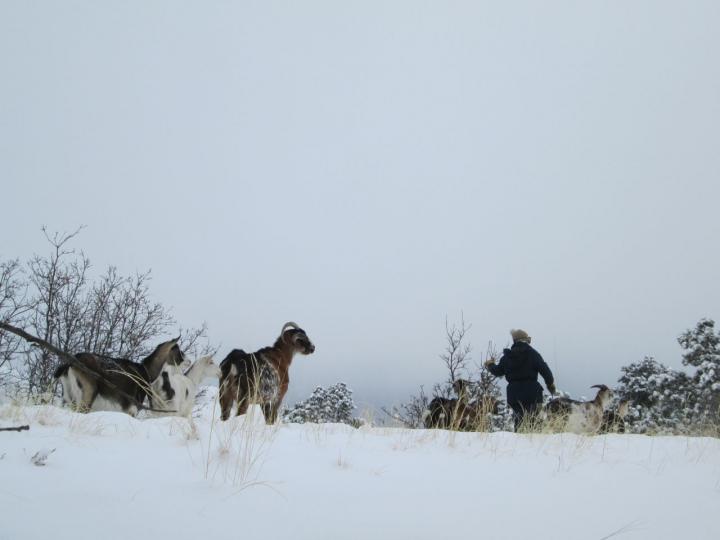 "You might not want to pull on that, Sputnik!"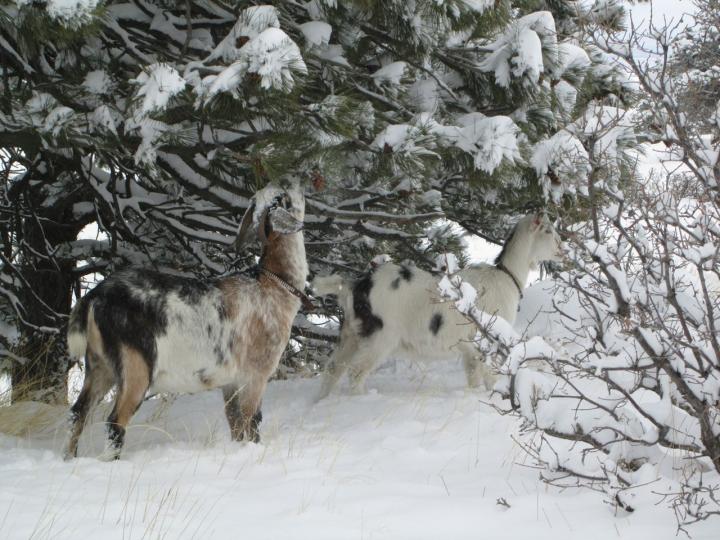 "Shut up. It's not funny!"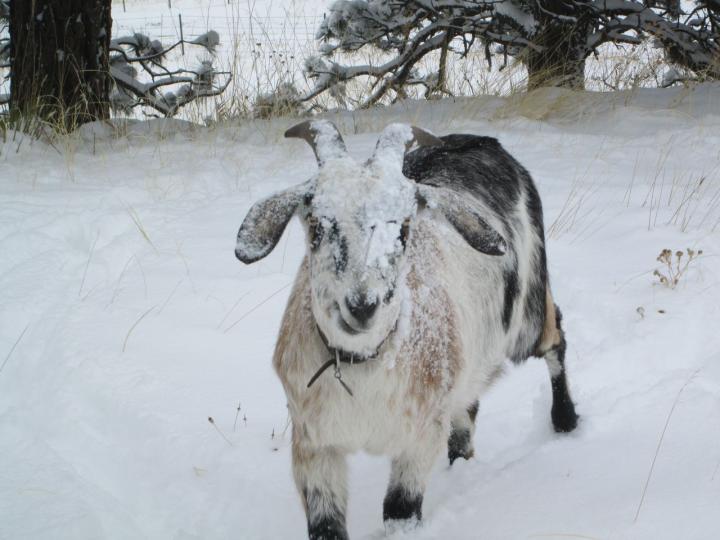 Even though she's only halfway through her pregnancy, Delilah is really looking "in a family way". She thanked me for taking this photo at a flattering angle. We couldn't help but laugh at the trail her belly left in the snow. I'm so glad she was finally able to conceive. She couldn't settle last year and we were so disappointed.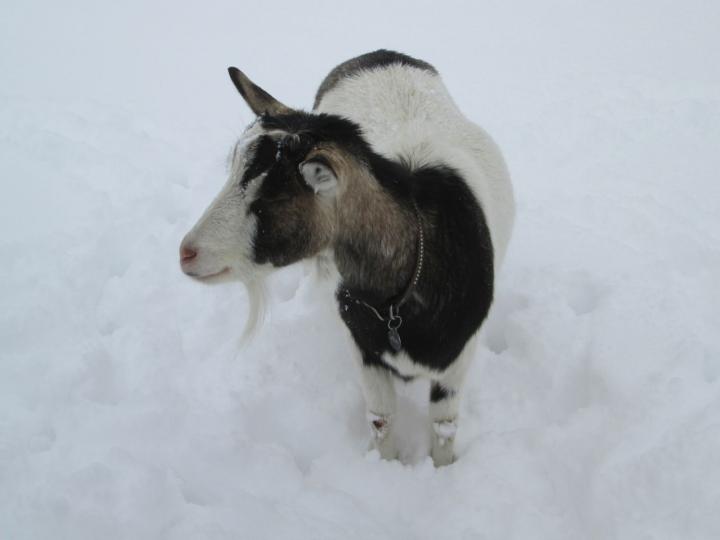 I volunteered to lead for the second half of the hike. I'm not sure Phil or the goats are going to allow this again. I took us through the brushy part of the woods. But we eventually made it back out, so I can't be too bad a leader.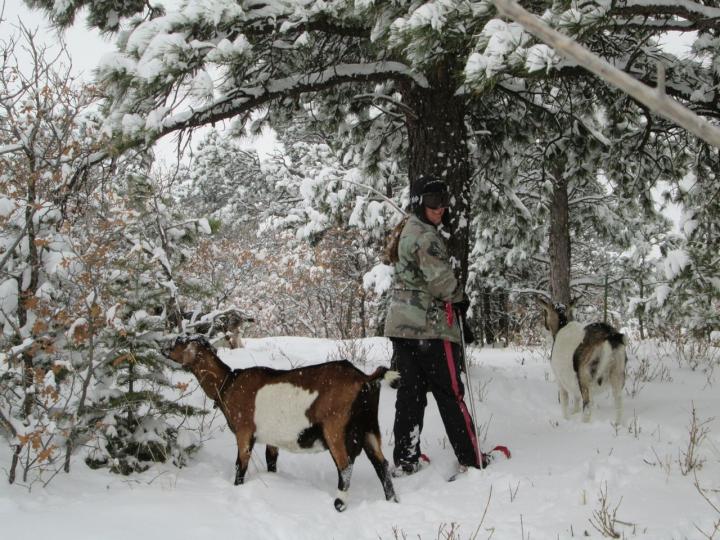 So what if this guy was a pest to Phil on our snowshoeing trek today? At least he looked good doing it!