Devil's Garden was one of the best places for climbing on rocks. The sandstone looked like sunset–orange at the bottom and yellow up top. The photos don't do justice to the brilliance of the colors as the sun reflected off the glowing rock formations.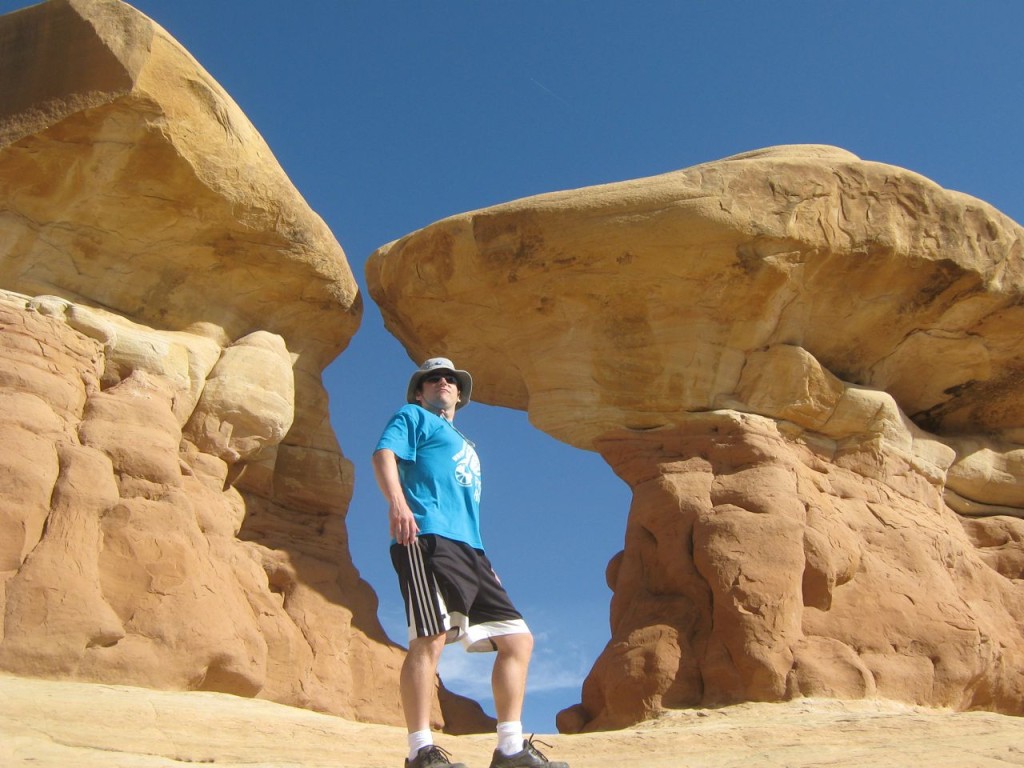 I didn't know we would meet a giant penguin in Utah!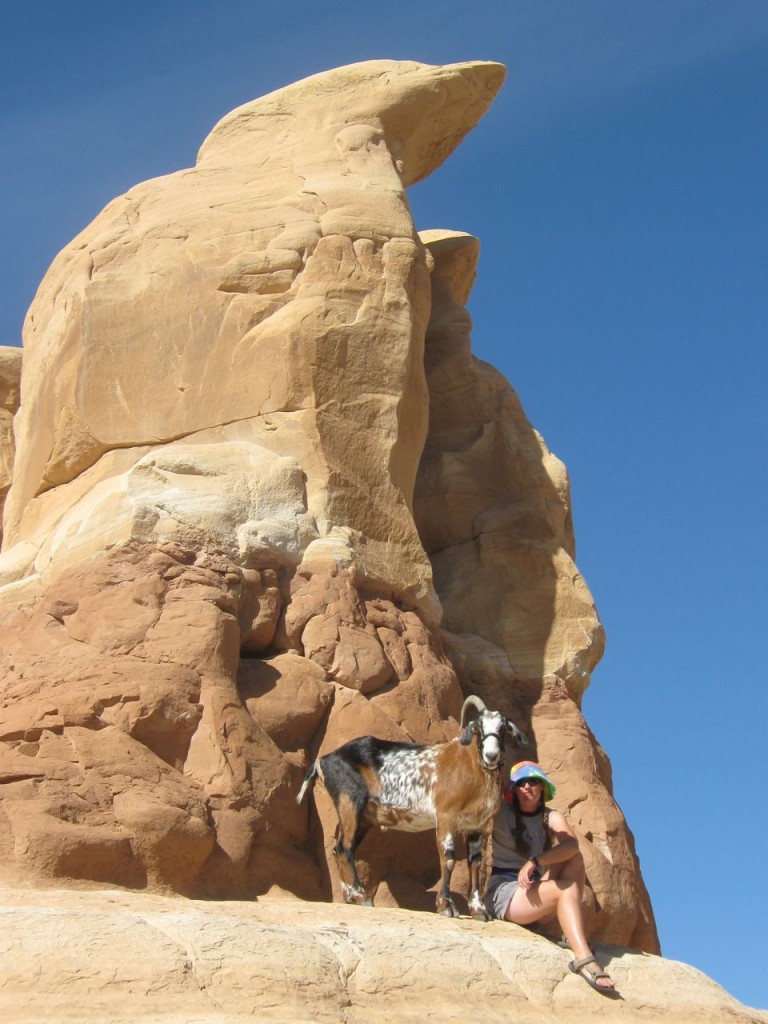 "Nibbles, you daredevil!"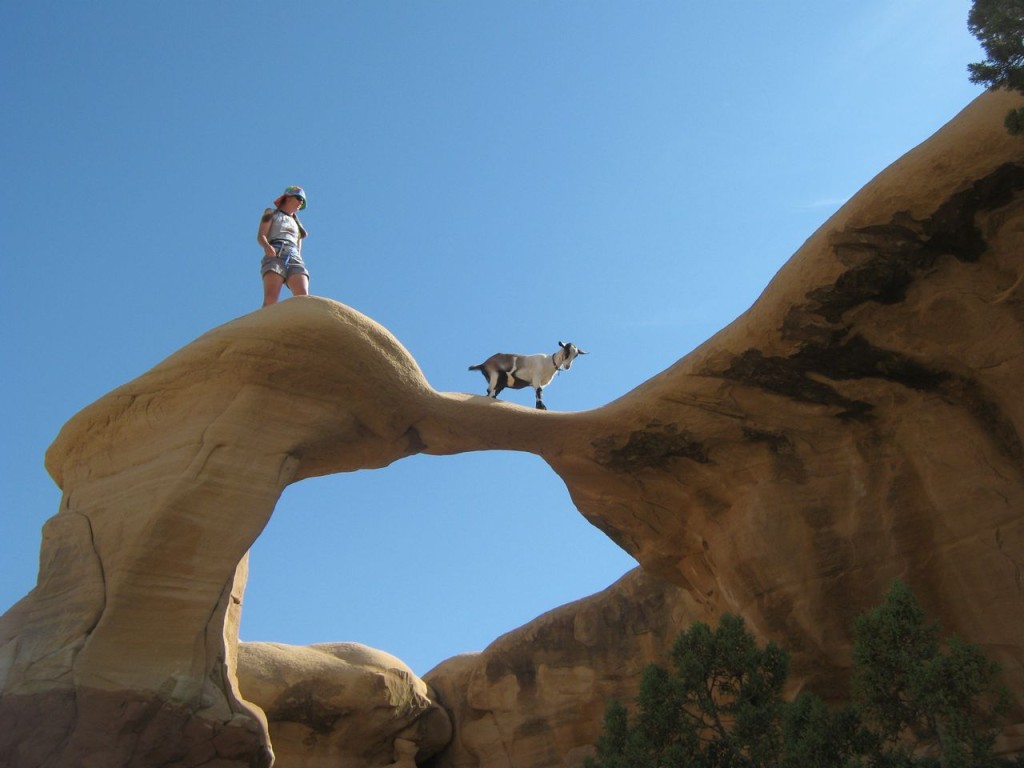 I refuse to be outdone by a goat!