After Devil's Garden we moseyed over to Lower Calf Creek Falls. This is a very popular hike for obvious reasons. It is easy, scenic, and has a spectacular finale. The ranger at the parking lot was not sure we were allowed to bring goats on the trail, but he checked it out with his superiors and they decided that since dogs are allowed, then there's no reason goats shouldn't be, as long as we kept them on leashes. We would have done this anyway without being told since the trail was so crowded. We must have been stopped about 25 times by curious and mostly foreign tourists, many of whom wanted photos.
Our first glance of Lower Calf Creek Falls.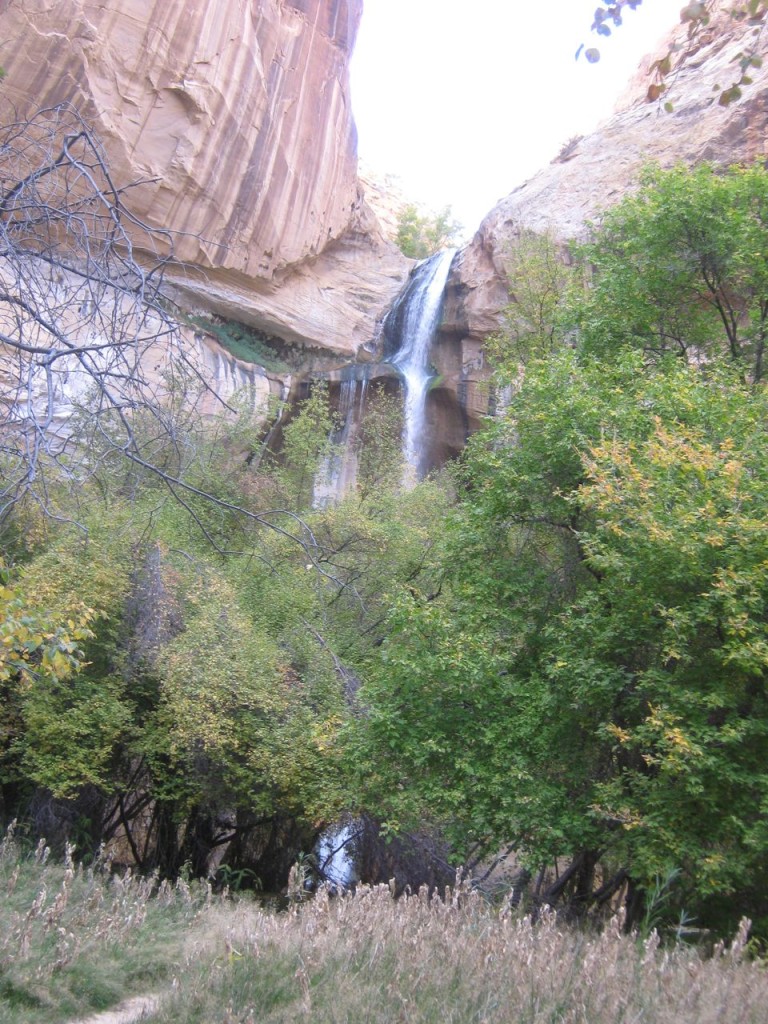 The sun had gone behind the rocks, so by the time we arrived at the falls the crowds had cleared out and we had the place to ourselves.