Here's how it all came together. We're calling it "Cuzcotopia".Phil and his dad, Jim, begin gathering the spools.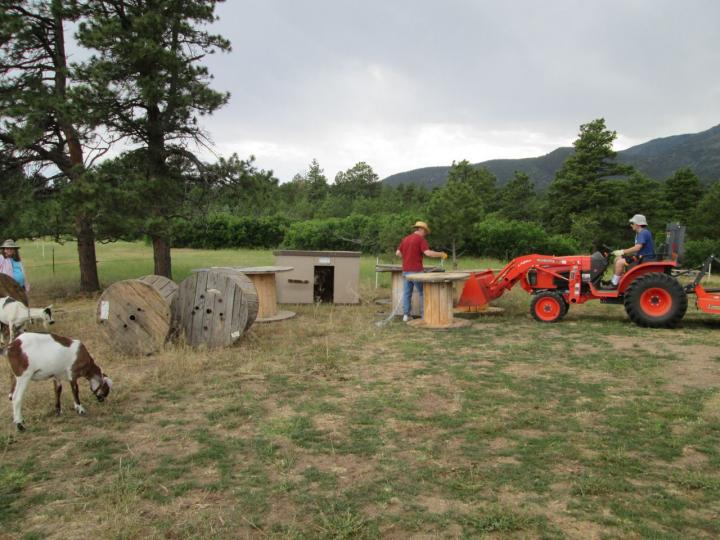 Cuzco is thrilled that Jim got his old shed back into working condition and goes in for an inspection.

Jim instructs Phil on the placement of the top spool.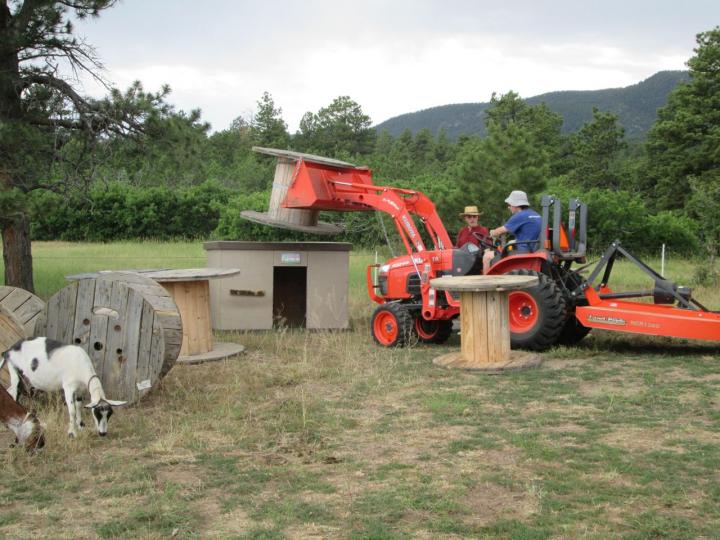 The preliminary inspection.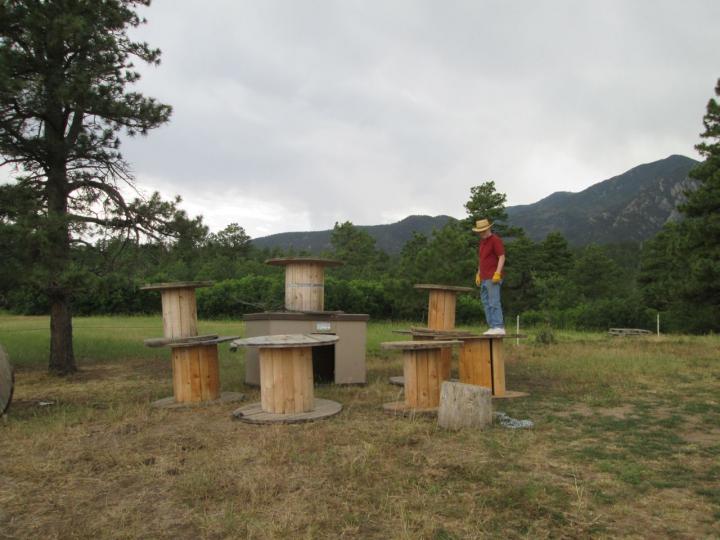 Phil surveys his handiwork. Pac-Man also surveys Phil's handiwork.