We had a great time at the Colorado State Fair this past weekend and our goats did pretty well for themselves. We didn't win any championships or anything, but we had fun and made friends. We only took Petunia and Nubbin this year. I brought them a day early so I could do the one day milk test, mostly out of curiosity. Petunia milked eight pounds and Nubbin milked seven. Not bad for first fresheners I think! I'm pretty sure they'll both score a lot of points for butter fat.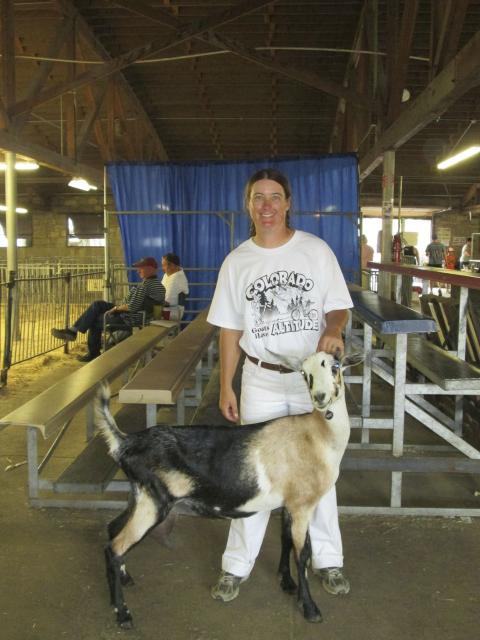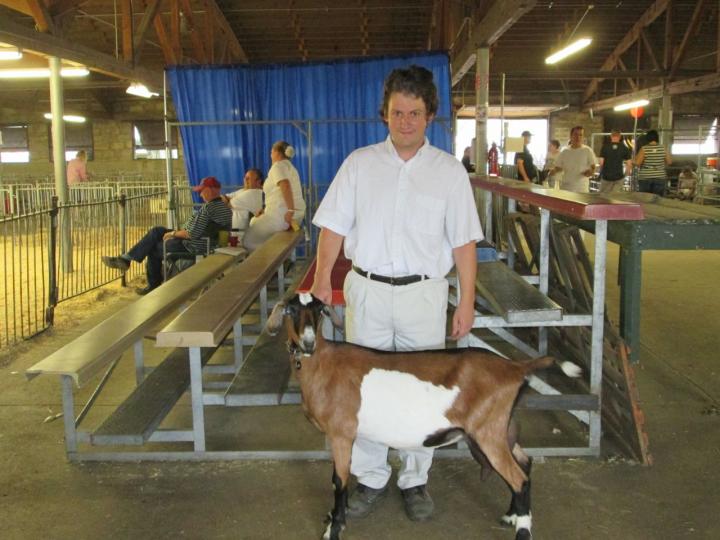 We did the costume class again this year and Phil had everyone in stitches with his Spongebob outfit. He spent a lot of time on this costume and it looked amazing! Nubbin was Gary the snail. We had a bit of trouble keeping the googly-eye headband in place, but the effect was hilarious when it stayed on.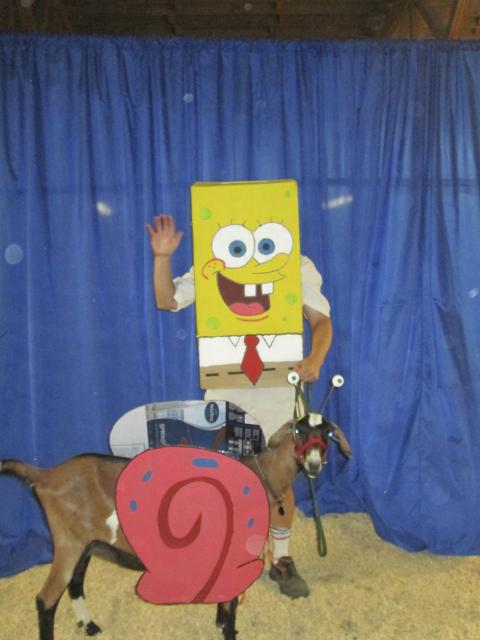 I went with a "How to Train Your Dragon" theme and dressed as "Beard-regard the Bold," a bearded Viking woman from the island of Berk. I then showed off Petunia's repertoire of tricks. She can shake hands, spin circles, dance on her hind legs, and go down on her knees to apologize. The whole crowd went, "Aaaawwwwww!!!" when she did that last one. I wasn't sure if she would do all this with the dragon wings perched awkwardly on her back, but she didn't seem to notice them much (which was demonstrated by the way she kept bashing them into people and things). Petunia's dragon horns stayed nicely in place as well.