Last week we did the painful but necessary task of tattooing the bucklings' ears. That night it rained. Between wet, running ink and tussling babies there was a lot of green on those little faces and bodies by next morning!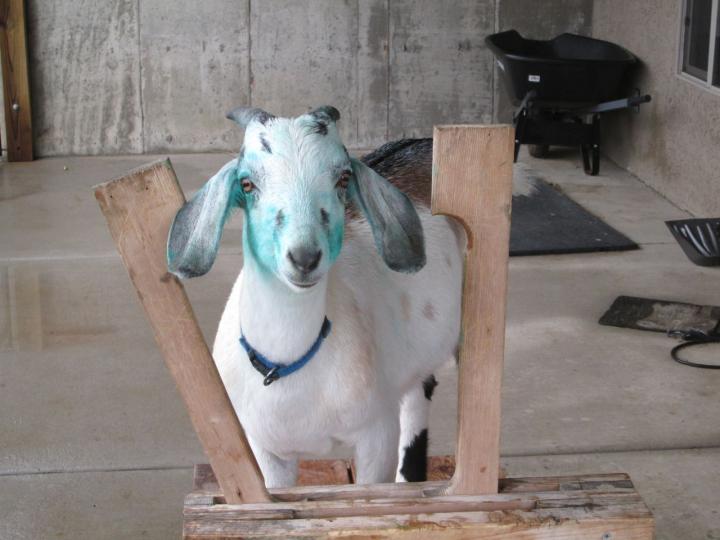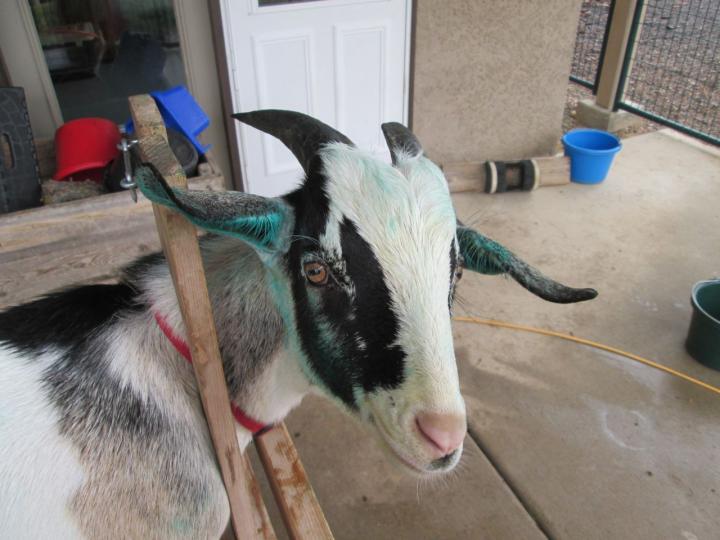 Not too many action shots, but we got a few close-ups! My babies always love sticking their noses right in the camera lens.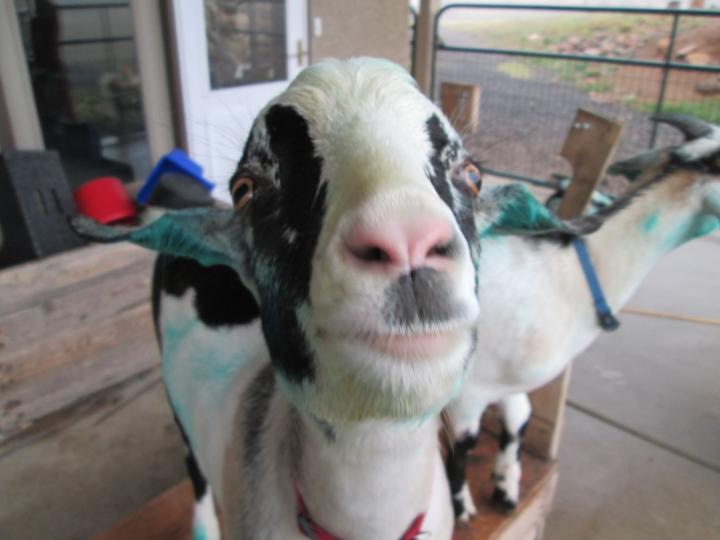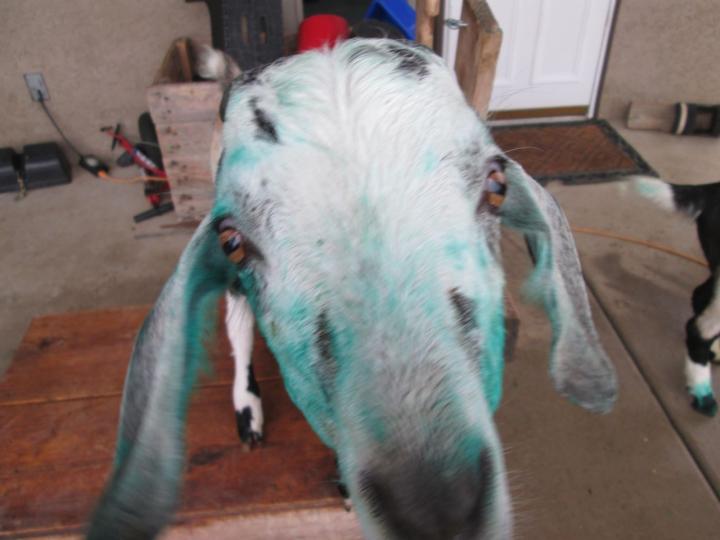 Sputnik was the best at posing, and his speckled face really looked good with that green glow, although from his expression here I'm not sure he agrees with that statement.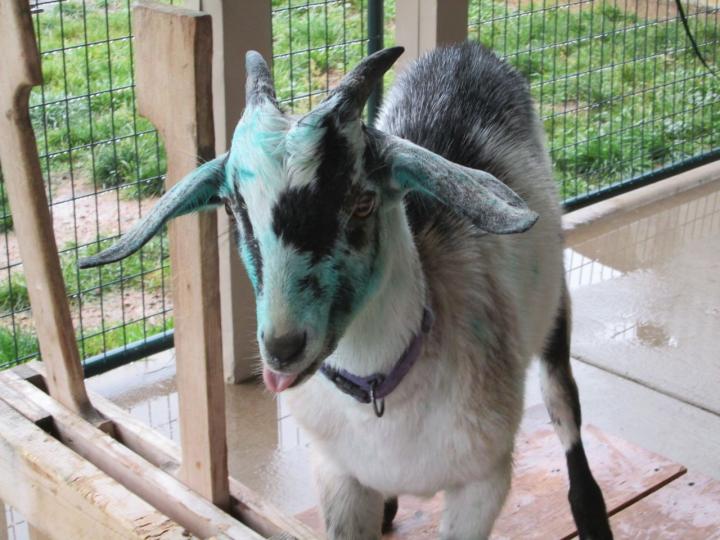 I love Sputnik's aquiline nose and pouty, jutting jaw–a throwback to his Nubian ancestry. His parents, Petunia and Pac-Man, don't have the slightest trace of underbite or Roman nose. None of my Nubian crosses do–except this guy. And it's so cute! If you look closely you can also see the beginnings of a beard just sprouting under his jaw. I thought he had a lump under his chin one morning last week and I probed concernedly all around his jaw but couldn't feel a thing. Then I rubbed the hair the wrong way and realized what it was–a beard! That's another thing no one else in my herd has except Lilly (his grandmother). Pac-Man had a small beard before he was wethered, and I'm guessing Sputnik will lose his too when the time comes. Until then, may it grow long and thick!