Everyone did well through the night and our little guys are now tottering curiously around the yard on unsteady legs. The other goats were intrigued but left them to their own devices after a brief sniff.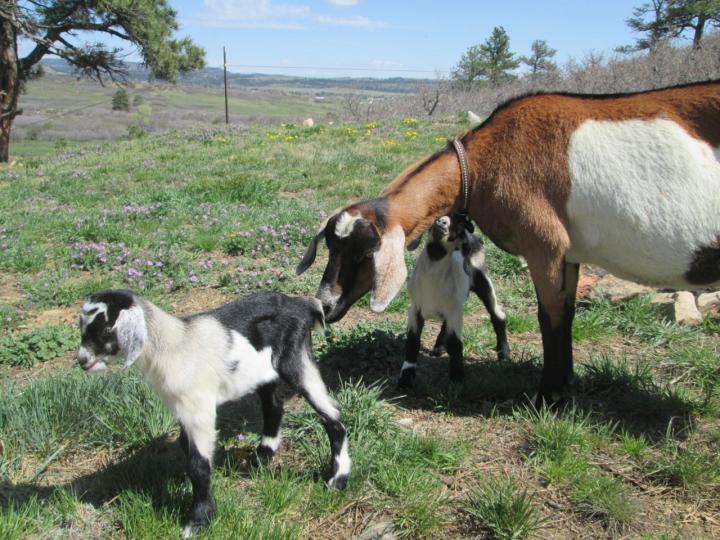 These are definitely Finn's babies! They look just like him, and not only in color. The have their daddy's strong football player shoulders, long straight legs, and straight backs. Phew! I was hoping Finn's genetics would come out over Nubbin's in the conformation department, and so far so good.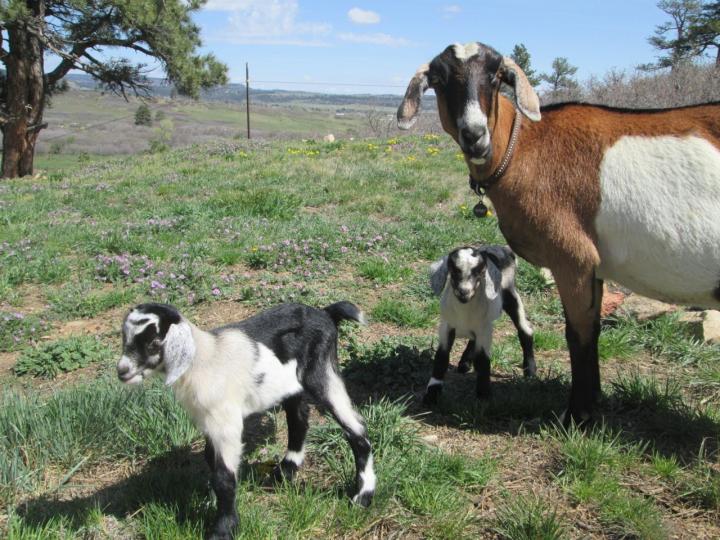 Nubbin is very proud of her beautiful boys and is taking good care of them. I did not see her pass the placenta, so I'm hoping she cleansed last night and ate the evidence. I never saw even one contraction after she kidded and none this morning which seems rather odd, but she's not acting "off" so hopefully she's fine. Nubbin suddenly went very lame on her left hind leg yesterday and it's still quite sore today. I'm guessing she just pulled a muscle or pinched a nerve while she was in pre-labor because I can't find anything wrong with it.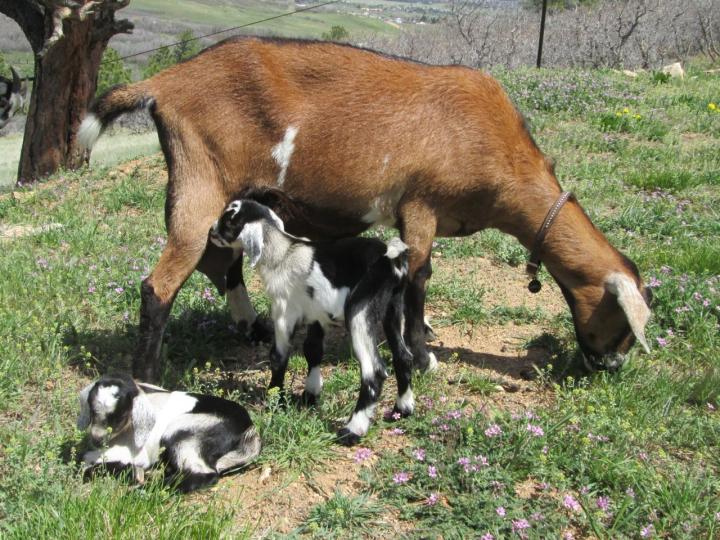 We weighed our little guys this morning, and Sledge was 9 lbs. You can't quite see it from this angle, but Sledge also has "Lilly spots" on both sides. That was something Lilly got from her father. Apparently he stamped every one of his offspring with a domino dot on at least one side (Lilly had them on both). She never passed them to her offspring, but it's good to see one of her grandsons has them.

Hammer weighed in at 9.5 lbs. He's definitely the more robust of the two. Both are as sweet and friendly as they can be, but Hammer seems to particularly love being picked up and held just like his daddy did.