This past Saturday, Phil and I organized a group hike to the Saint Charles Arch, which lies between Rye and San Isabel. It's an easy five-mile round trip and the arch is always a surprise the first time you see it. It's an arch "which cannot be found except by those who already knows where it is." 😉
Among the group was Steve from Beulah who bought Max and Sgt. Pepper from me a year ago. He brought them along and I hardly recognized them! They've grown magnificently and look very healthy and happy.
My long-time friend Tiffany also joined us from Pueblo West, as did Jeff and Diana from Rye whose daughter Emma has been taking riding lessons from me this summer.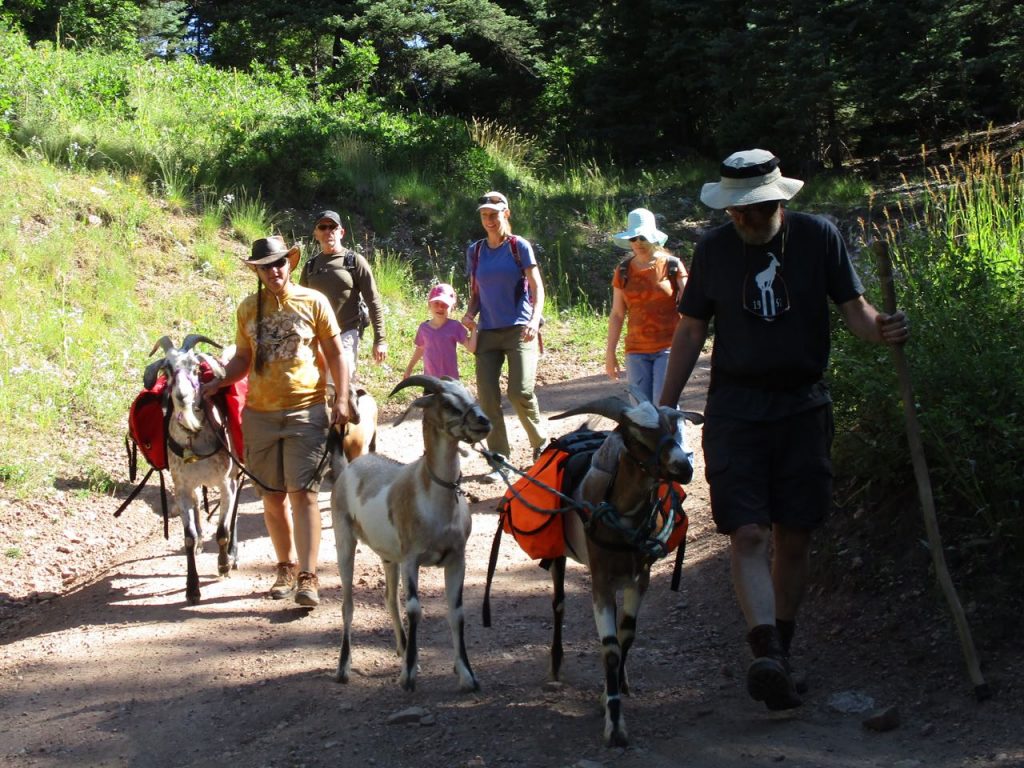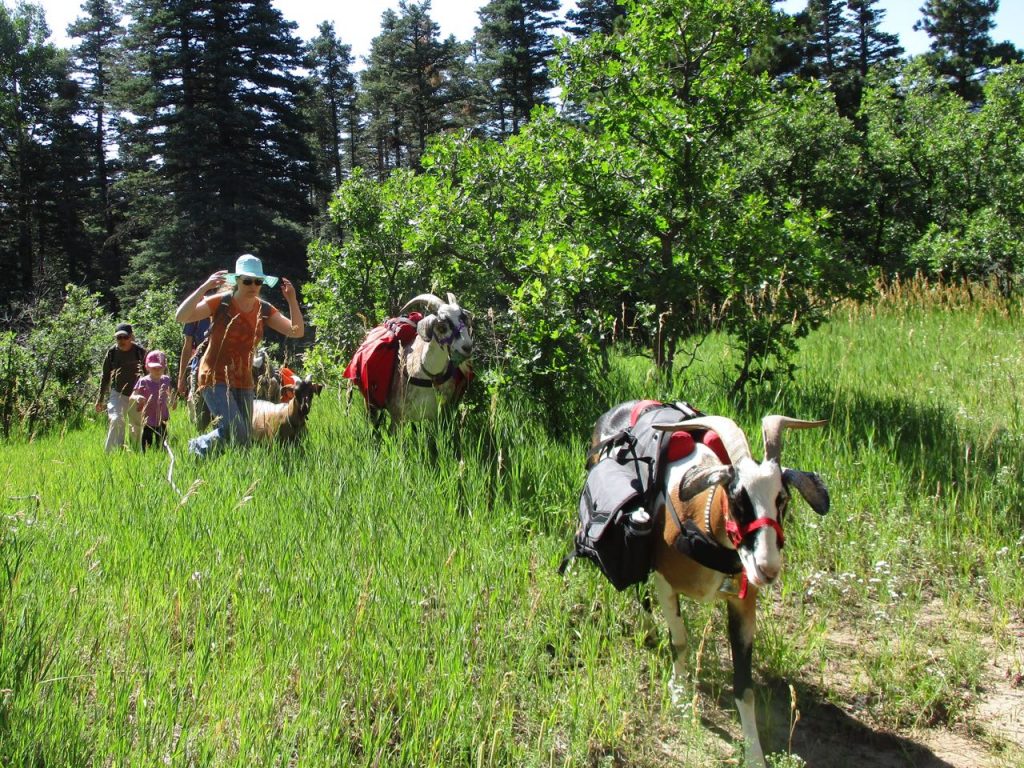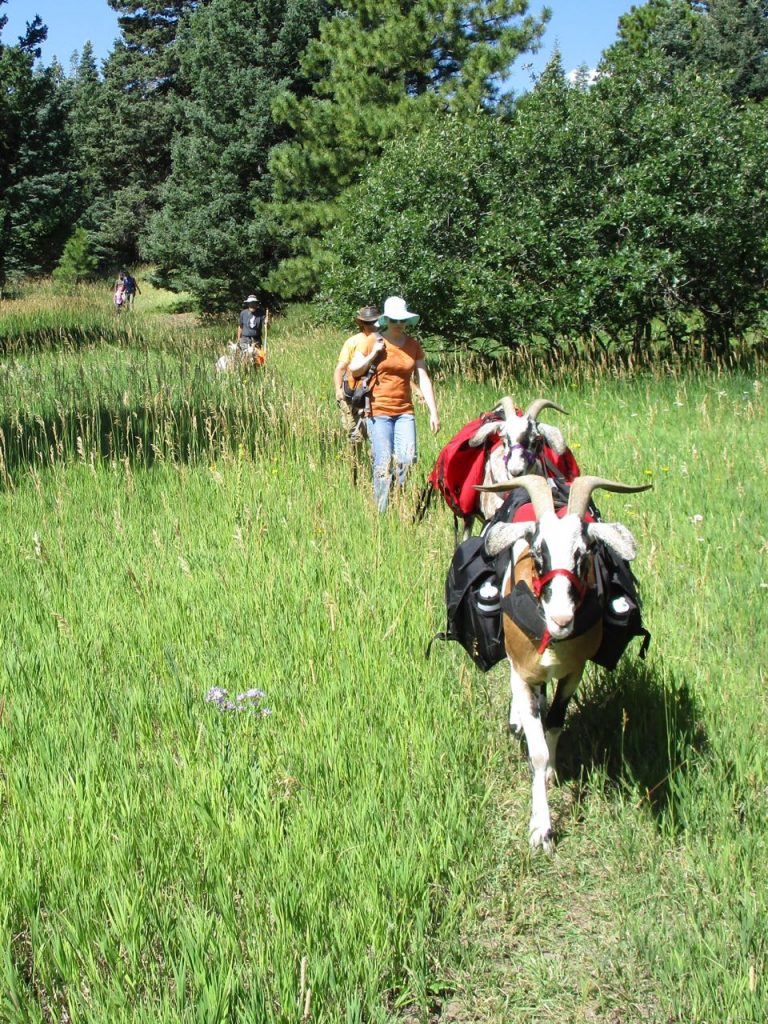 Steve's goats needed a little persuasion to cross the creek.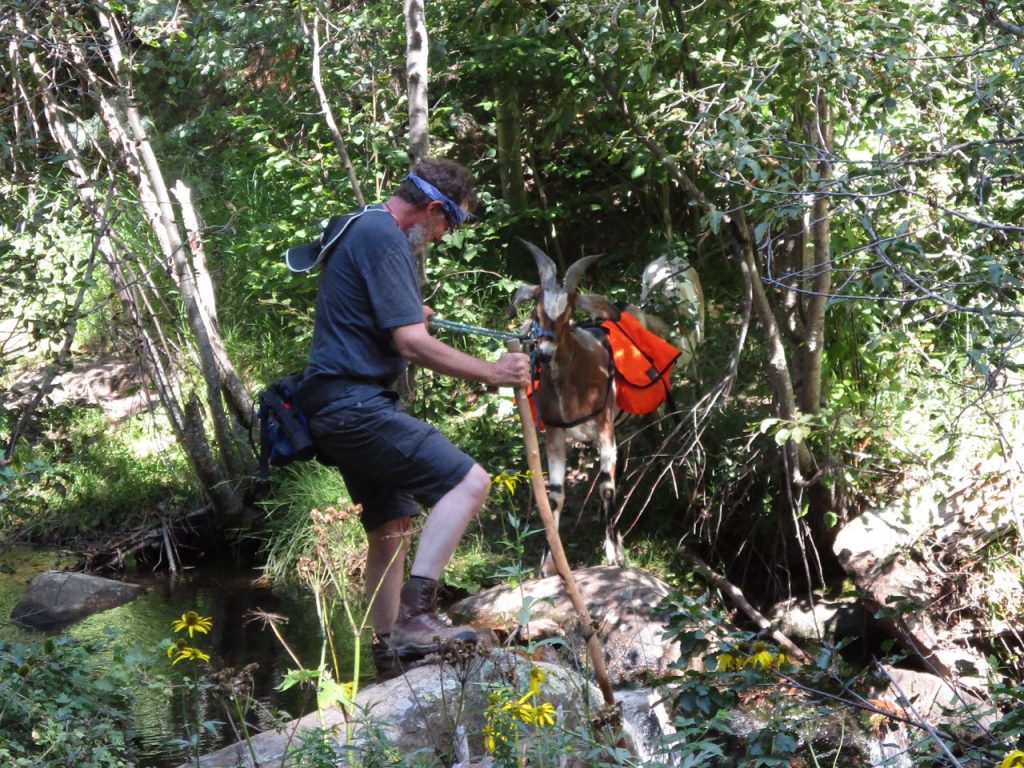 The area beneath the arch was shady and full of good things for goats to eat.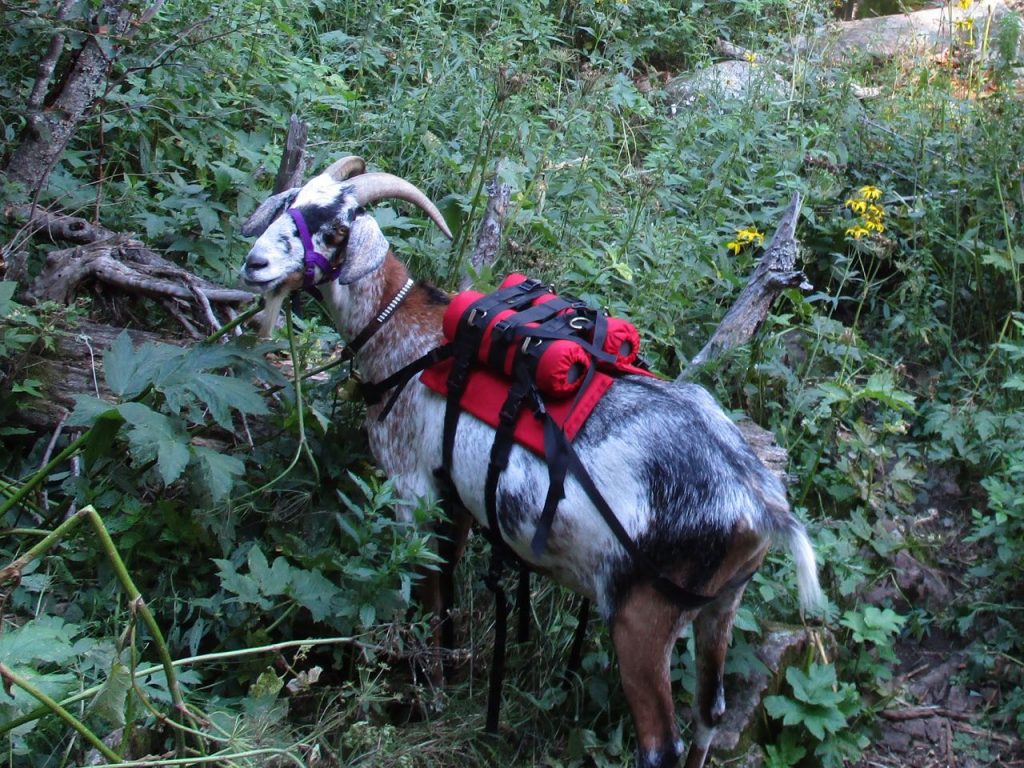 And there it is! The Saint Charles Arch. It's rare to see a granite arch this size.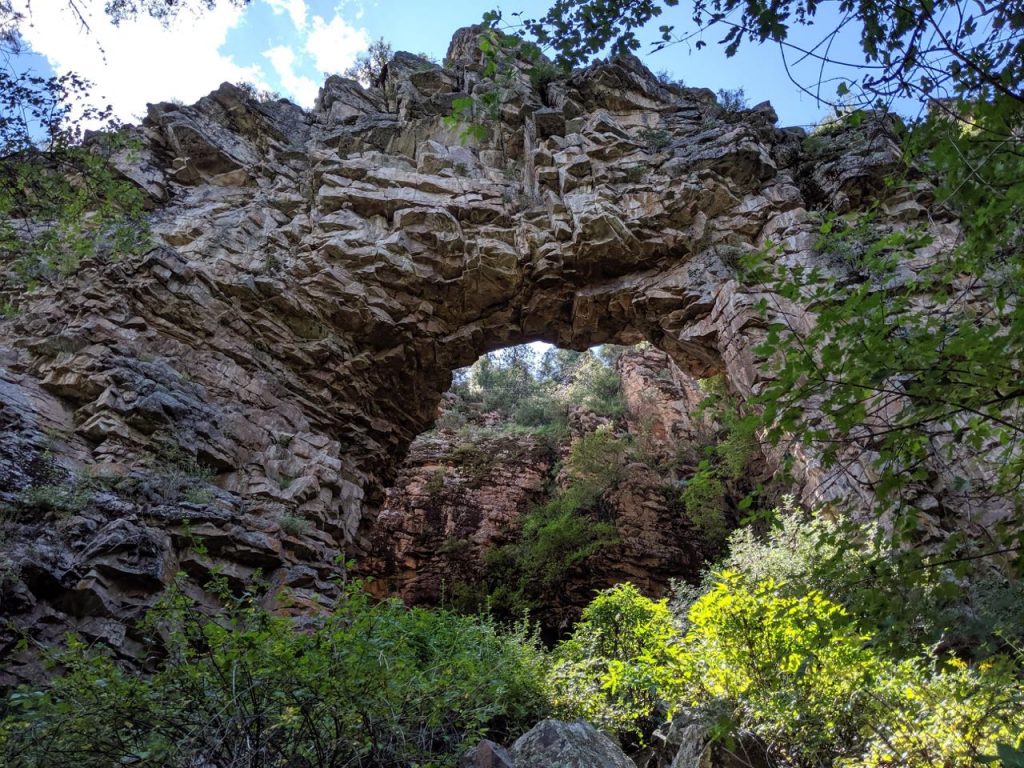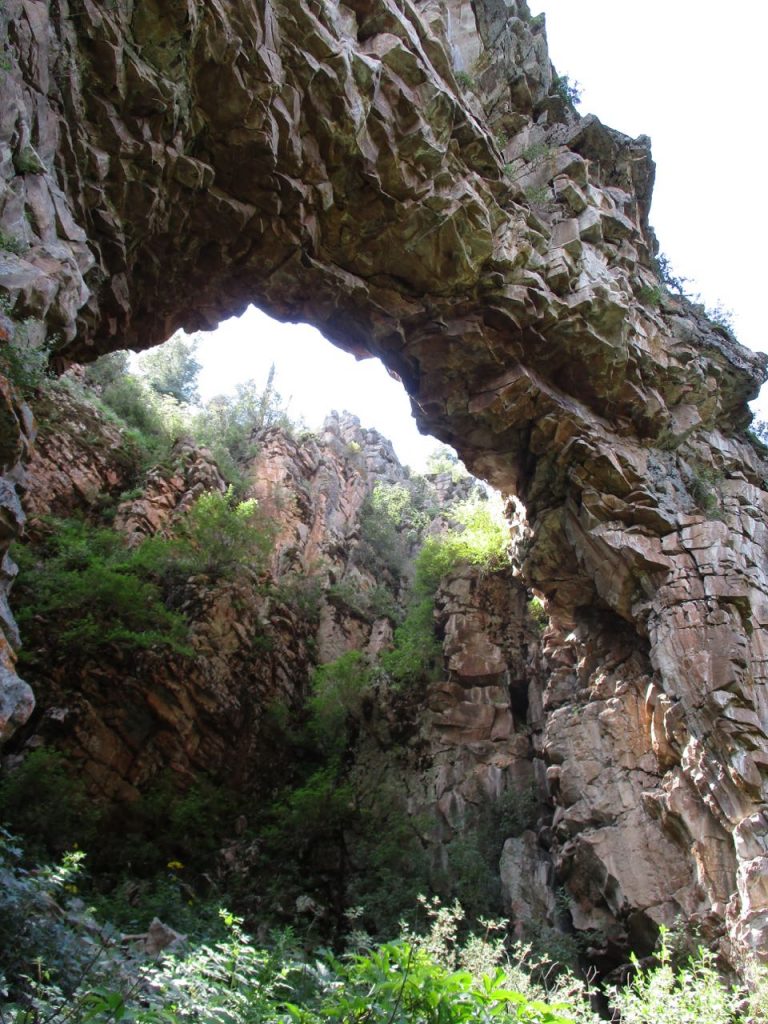 We picnicked on the rock slide in the arch's shade. This is one of Steve's photos.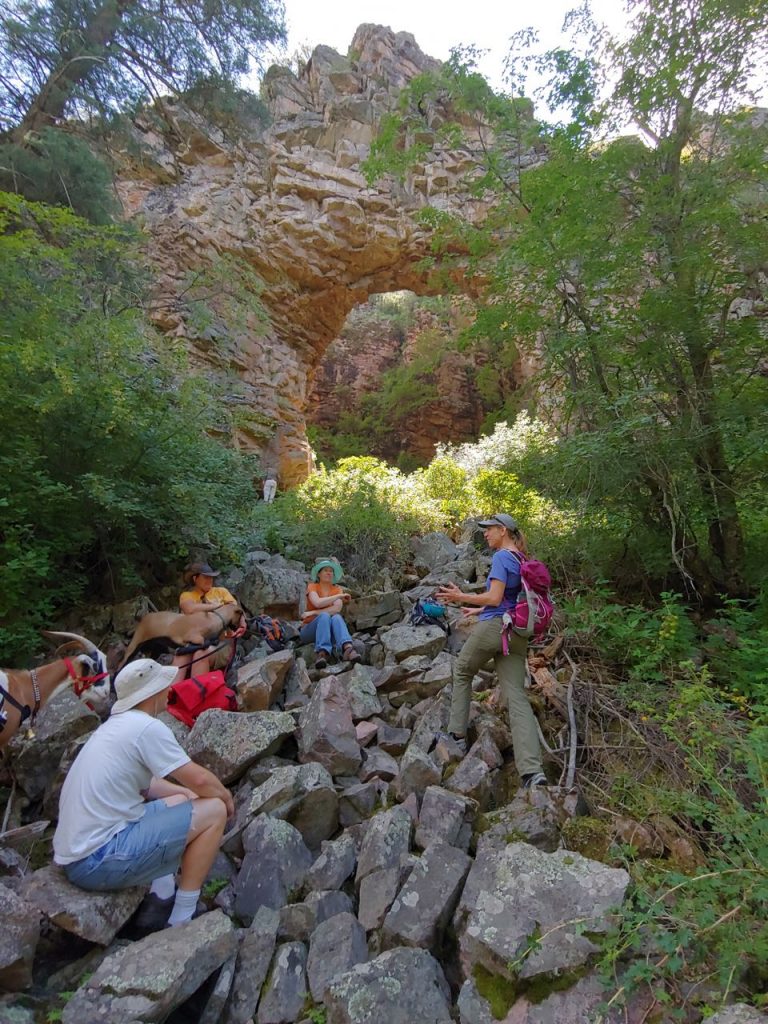 Buster Brown and I hung out together during lunch because he kept trying to share Emma's sandwich.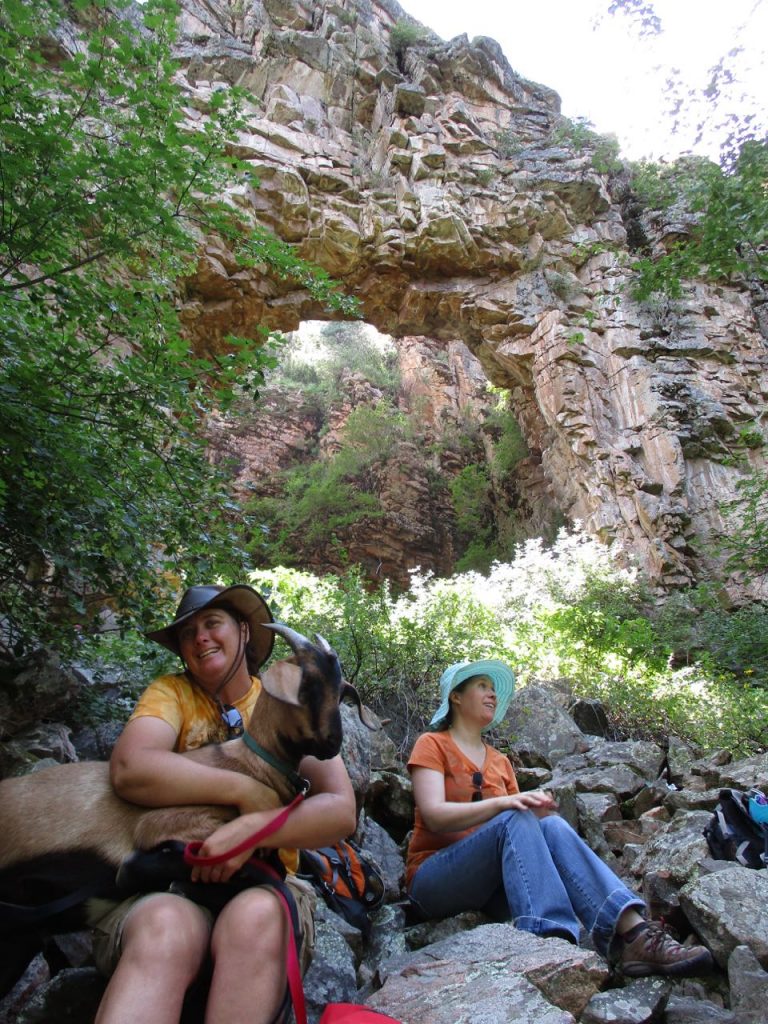 Phil and Jeff climbed to the top of the arch.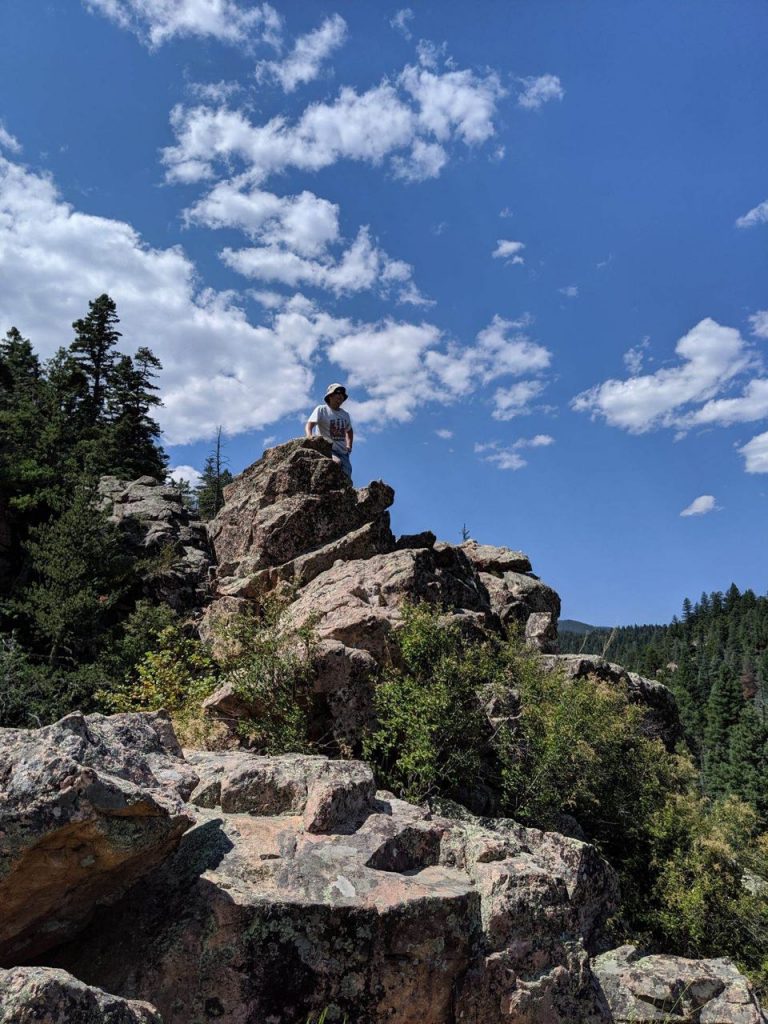 Emma and Buster Brown formed an immediate bond and became inseparable throughout the hike. If Emma lagged behind, Buster stopped and waited for her. Once in a while, Buster would get nervous if the older goats got too far ahead, so he would trot a little and Emma would jog beside him with her hand on his back. Emma's parents told us she would never have lasted the whole hike without Buster Brown to keep her company.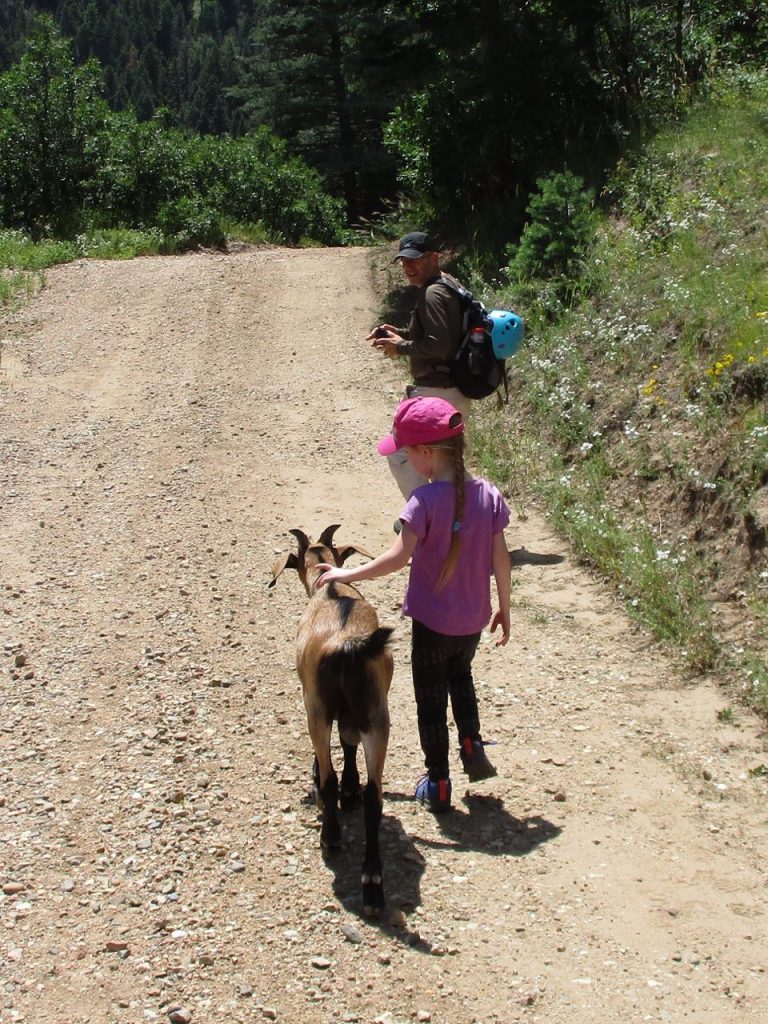 It was just a little further down this hill that Buster got a few feet ahead of Emma and she slipped. Buster turned around quickly and said, "Baaa!" with a worried look on his face. They could not have been a sweeter pair.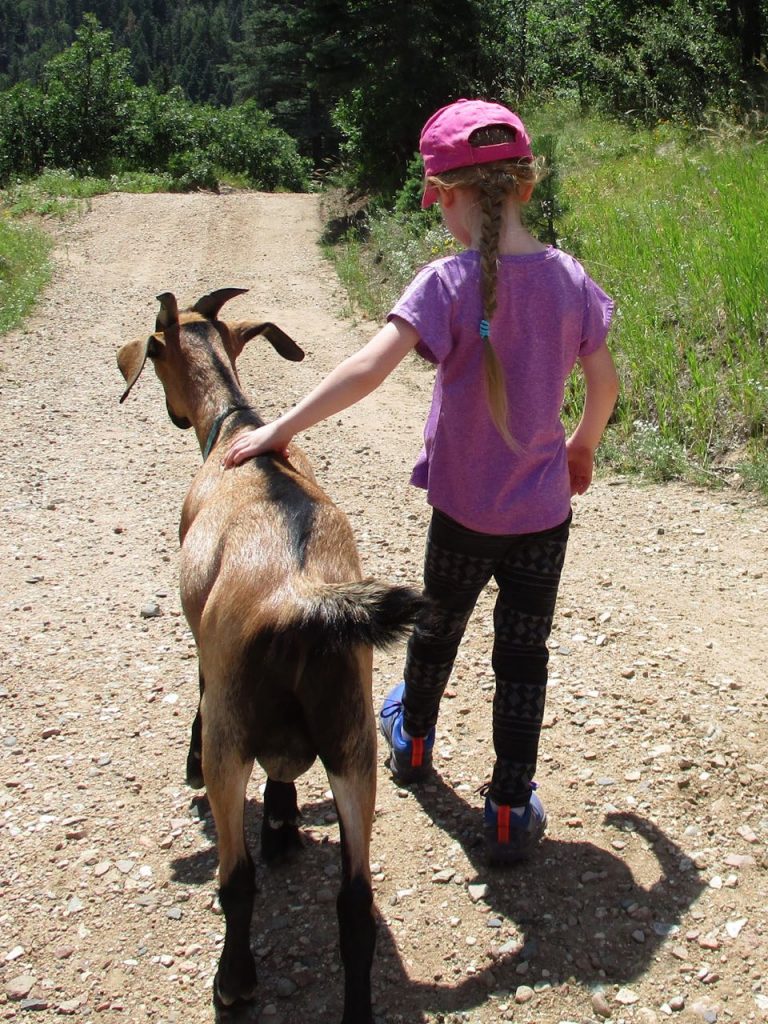 The hike out of the canyon was hot and largely uphill, so Finn gave Emma a lift for probably close to a mile.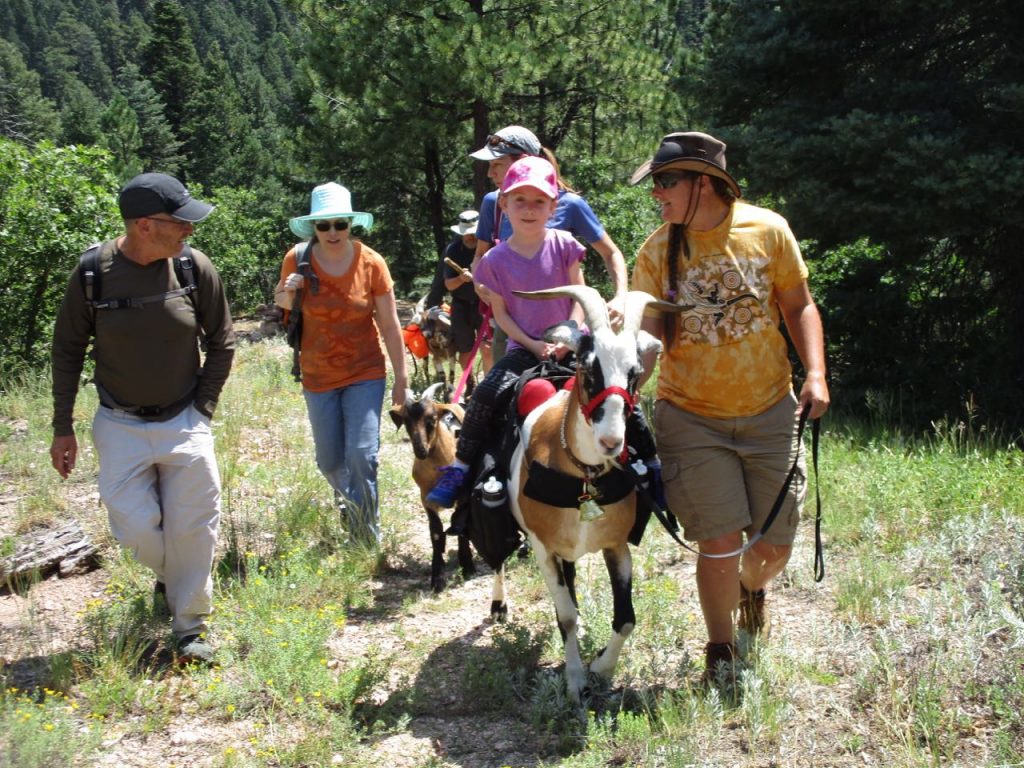 With the way her hair is blowing back, you'd think Emma and Finn were in a race! Emma later asked her mom if she could start taking goatback riding lessons!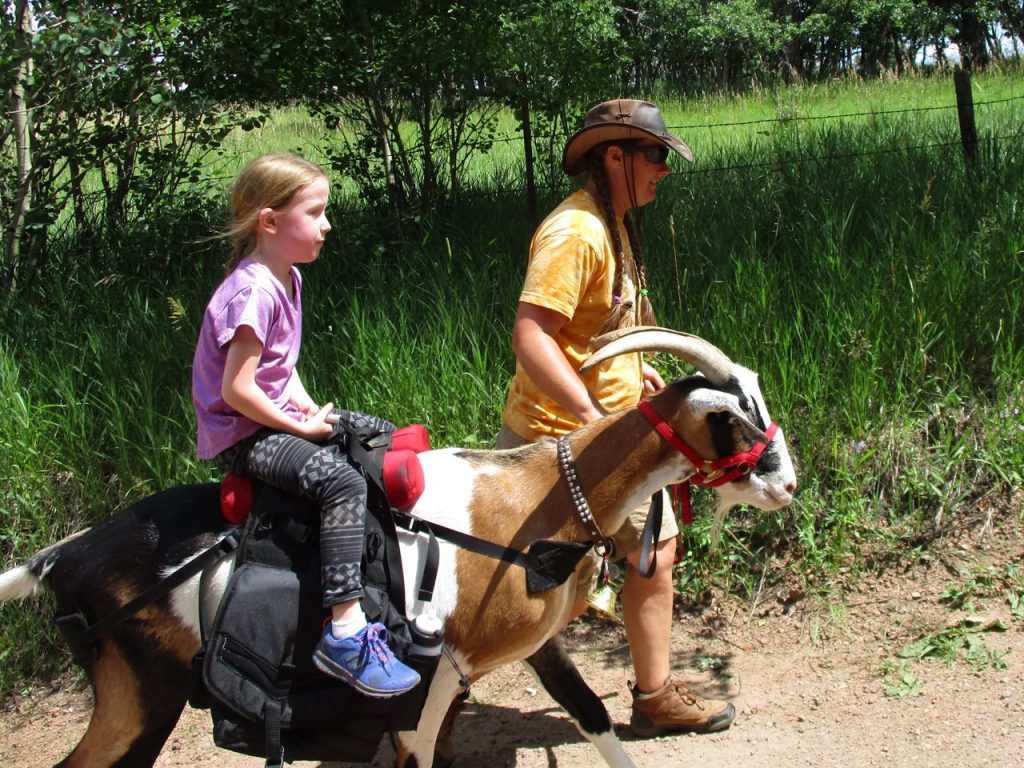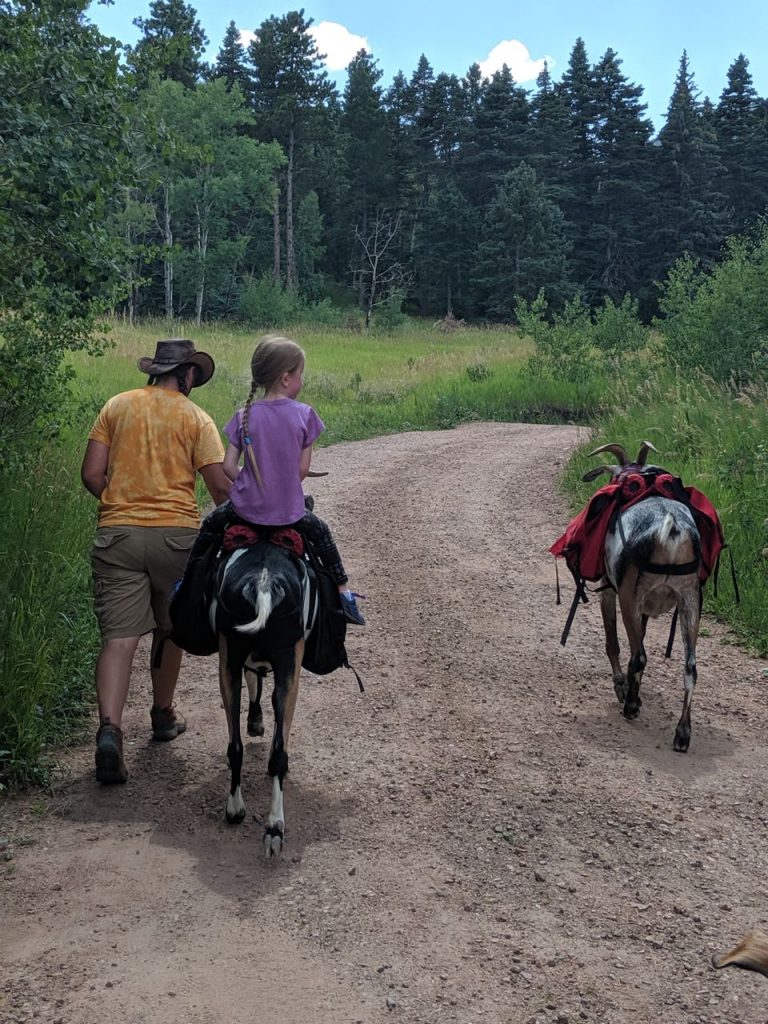 Finn stuck his head over the side and flapped his ears in the breeze on the ride home.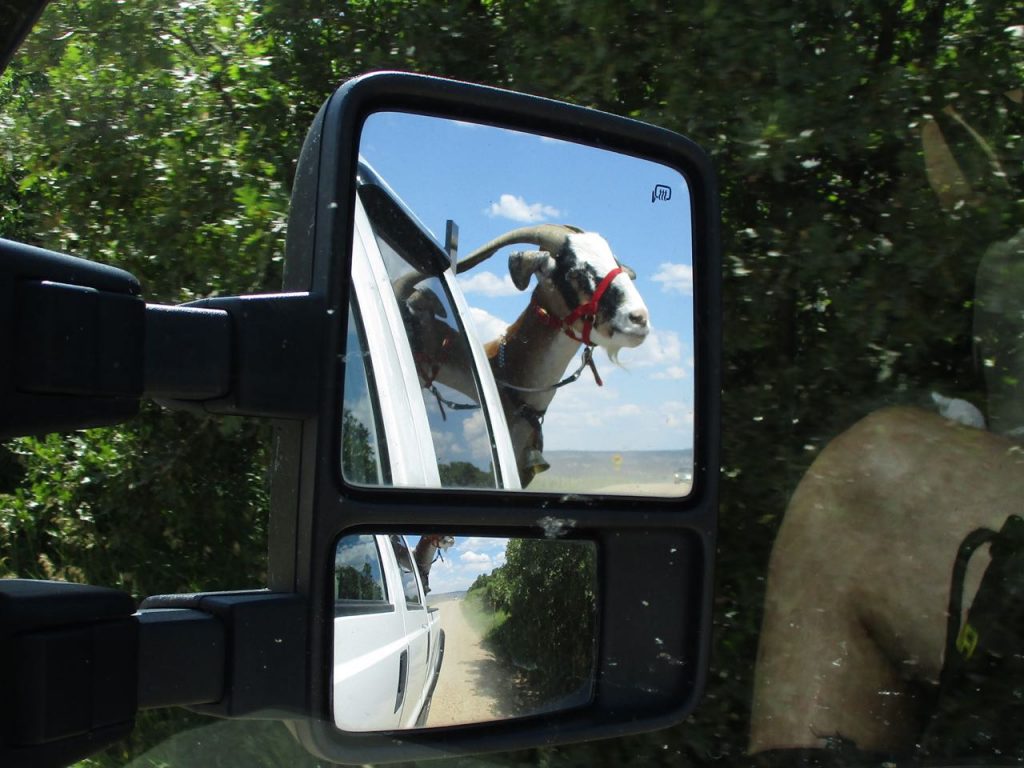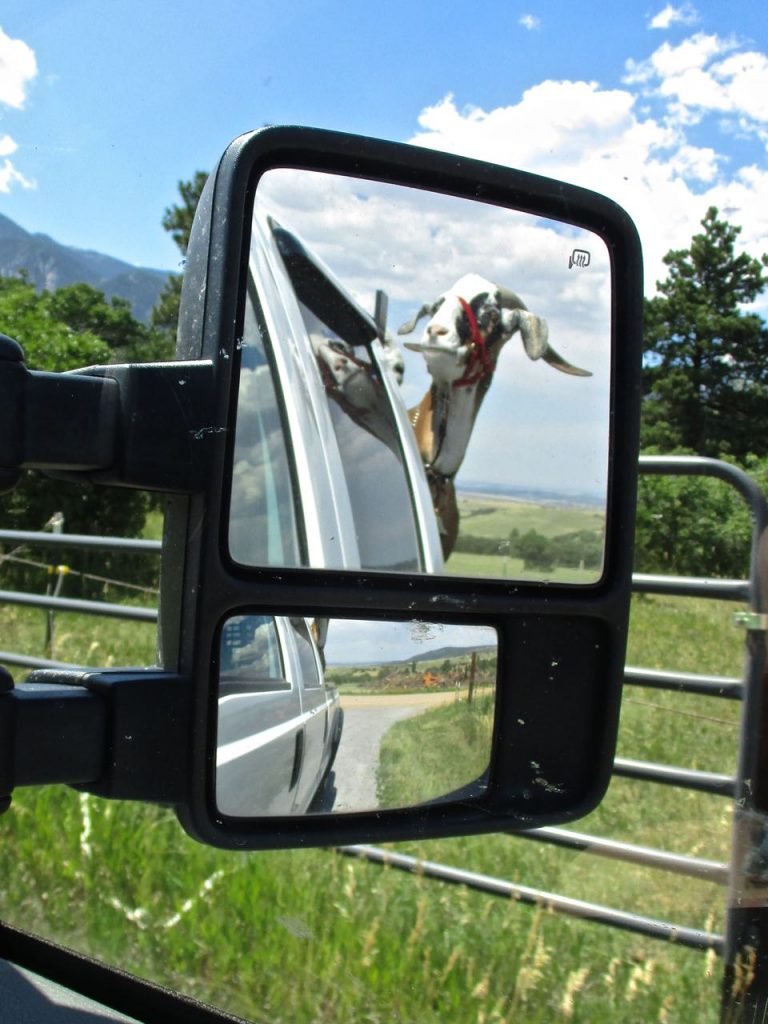 We created lots of fun memories on Saturday, but this is the one I love best.