I took these photos last week before Tigerlily's recent tragedy. Everyone stampeded from the pasture when we called them for their daily walk. Gotta love Blackbird's flying ears and tail! Tired Petunia is all the way at the back. It a lot of work raising two rambunctious rapscallions!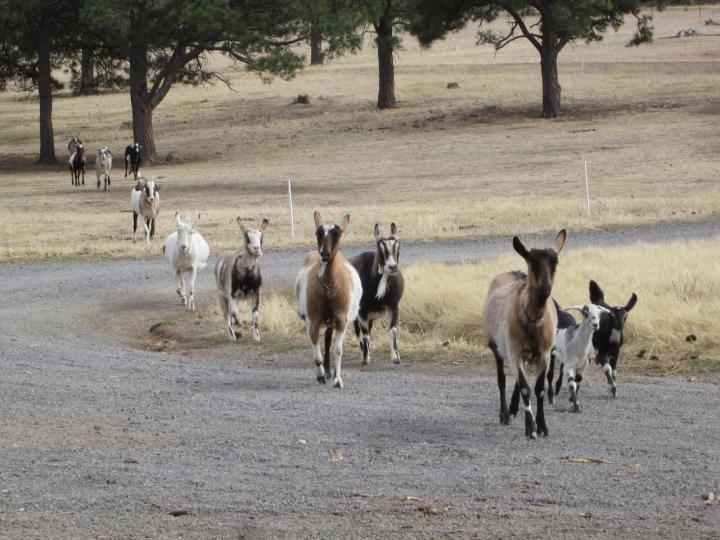 Skeeter loves to jump up for cuddles. "Up! Up!" she says.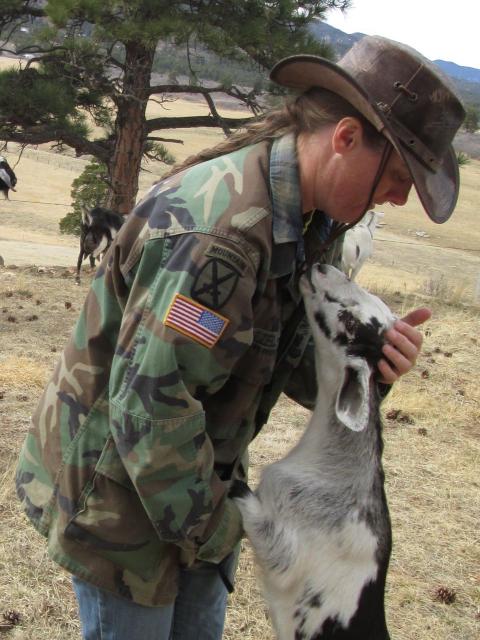 "Hey, leggo my hat string!"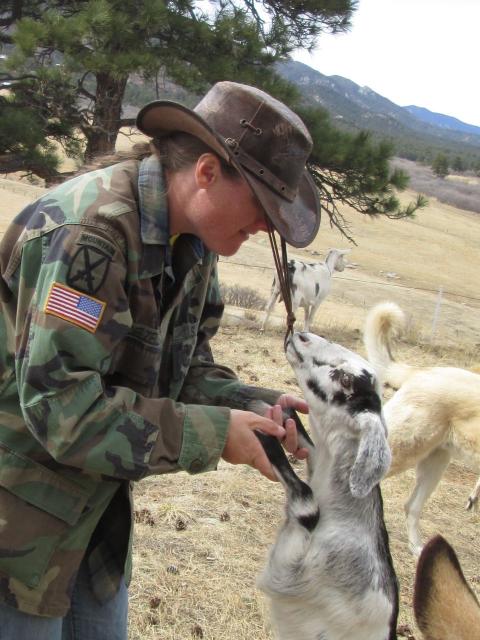 Blackbird is quite the armful these days.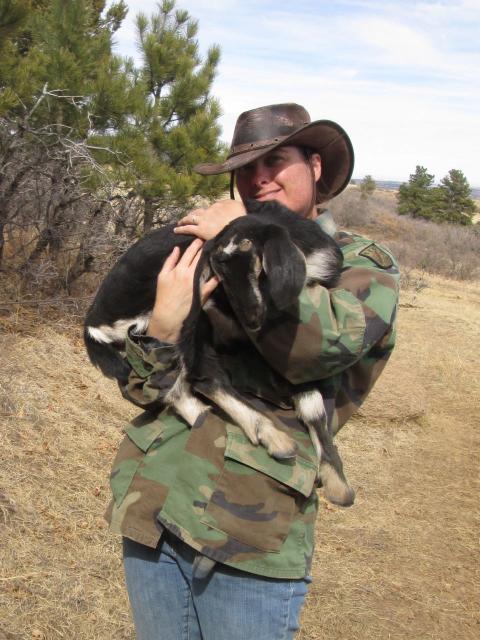 She's a little more wiggly, but she's still as sweet as ever.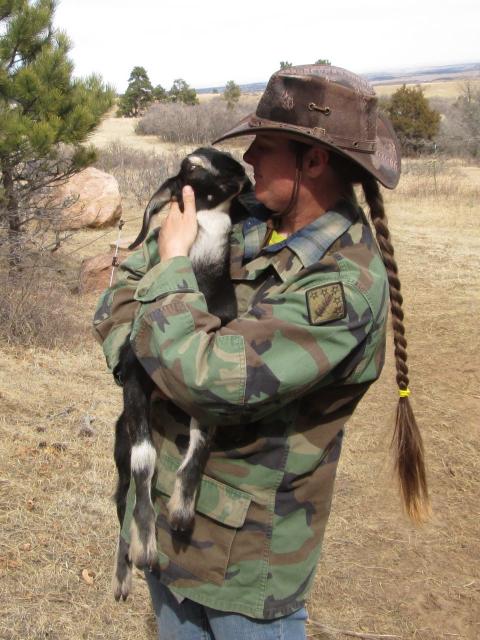 Baby goat bliss.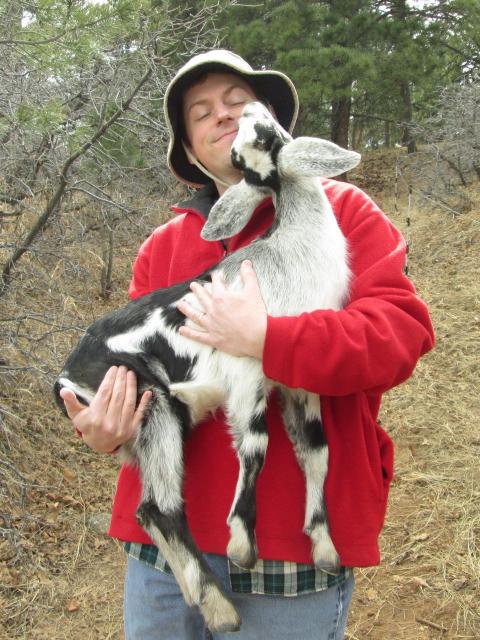 Skeeter loves to chew on clothes, hats, strings, zipper pulls, etc. (Luckily not hair.) We're going to have to start working on that. Innocent curiosity is one thing. Destructiveness and demands for attention are quite another!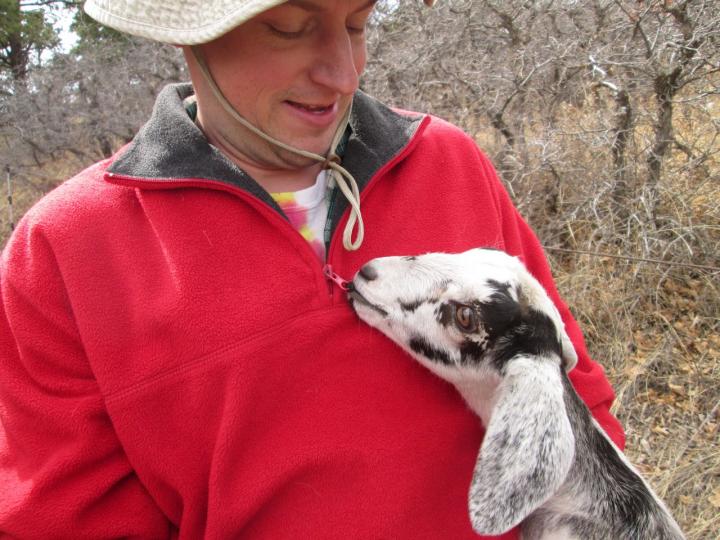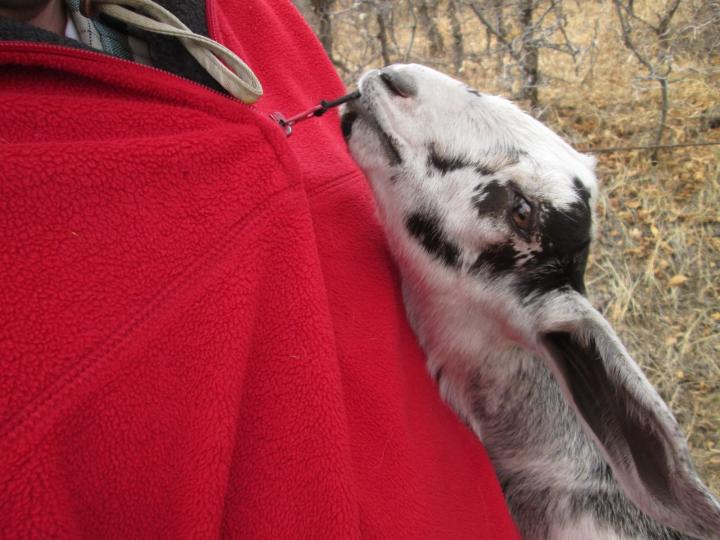 Queen of the doghouse!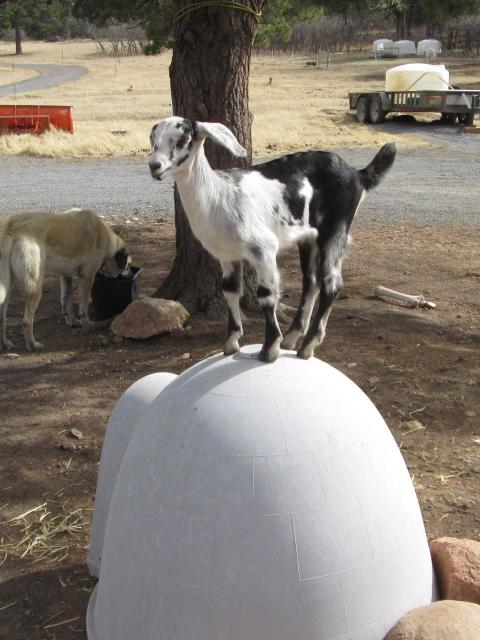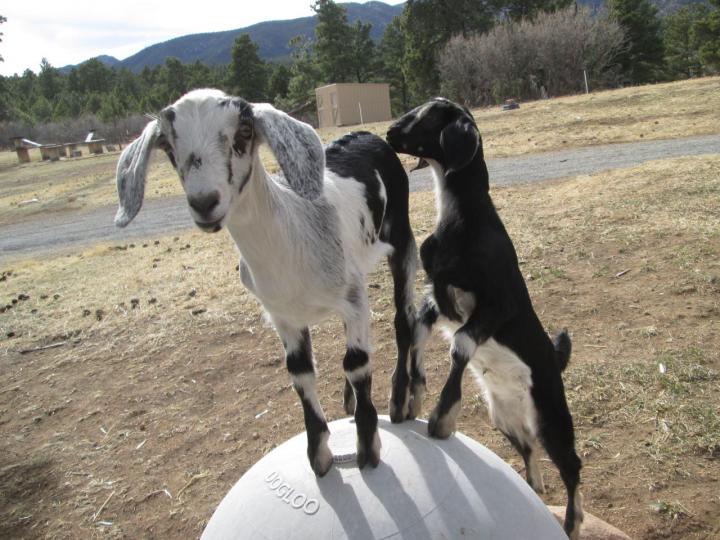 Tincup and Jezebel engage in a little friendly head-butting.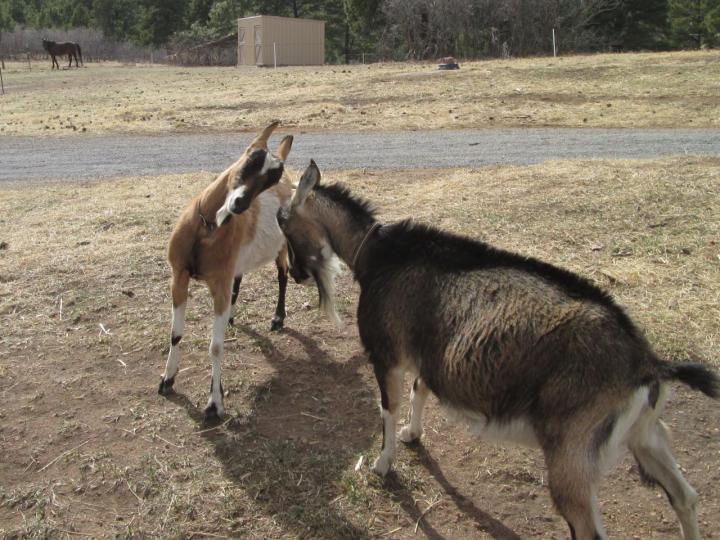 Coral and Tigerlily prefer to take it easy and relax in the shade.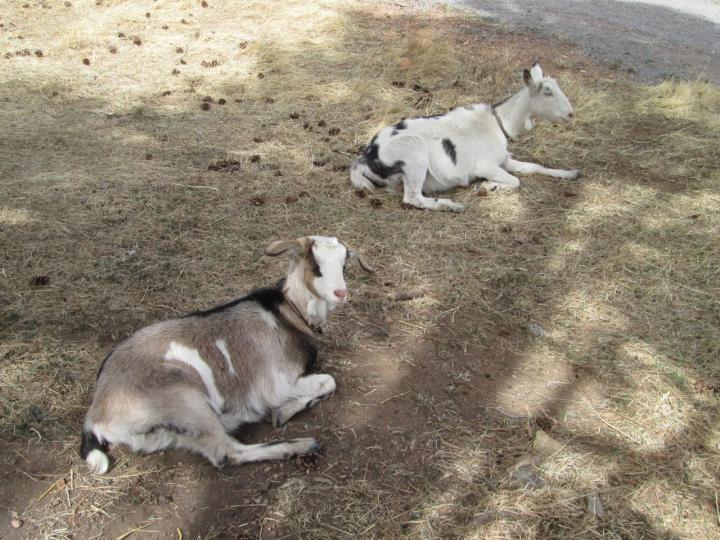 I love Blackbird's face here. She was enthralled by Petunia's fluttering tail.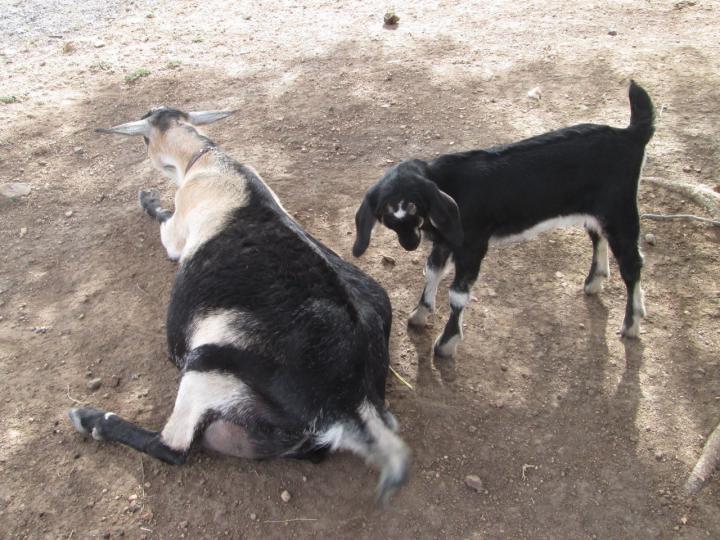 I think mama is tired!