With Cuzco gone from the campfire, the younger generation had a chance to come in close and socialize.
Pedro wants a hot dog!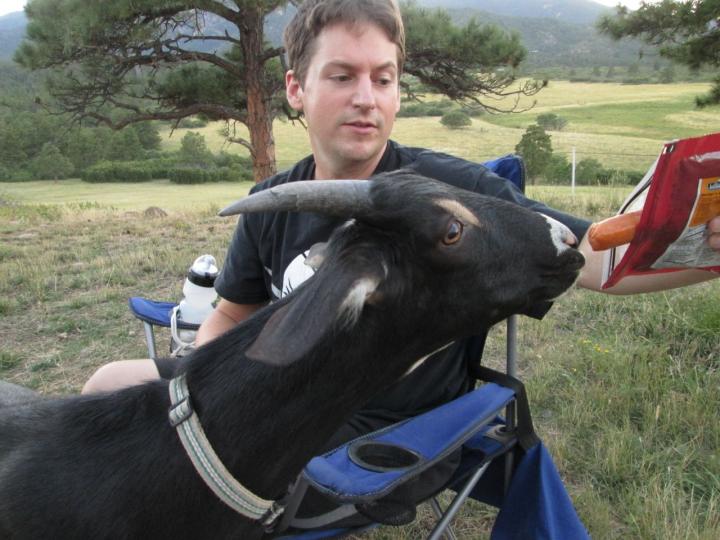 I'm not sure what the big eyes are about, but get a load of that goat grin!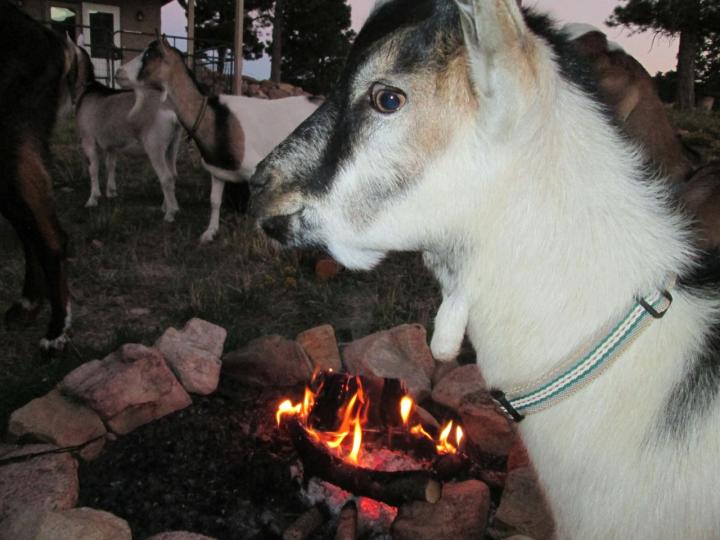 For some reason Napoleon was fixated on Phil's right elbow and wouldn't stop licking it. Phil doesn't look too pleased. I'm sure he's thinking about where Napoleon's nose has recently been. This little guy is starting to feel manhood coming on and has been poking his nose into all kinds of things we're not sure we want touching us.