Our trip from Kansas City to Millington, TN was not entirely devoid of adventure. We cut through the northeast corner of Arkansas on our way to Memphis and came across a roadside "antique store" that we could not pass up. There were signs plastered across every building, and there were a LOT of buildings! It was impossible to capture the entire spectacle in a photograph, but let this one small shed speak for the remainder.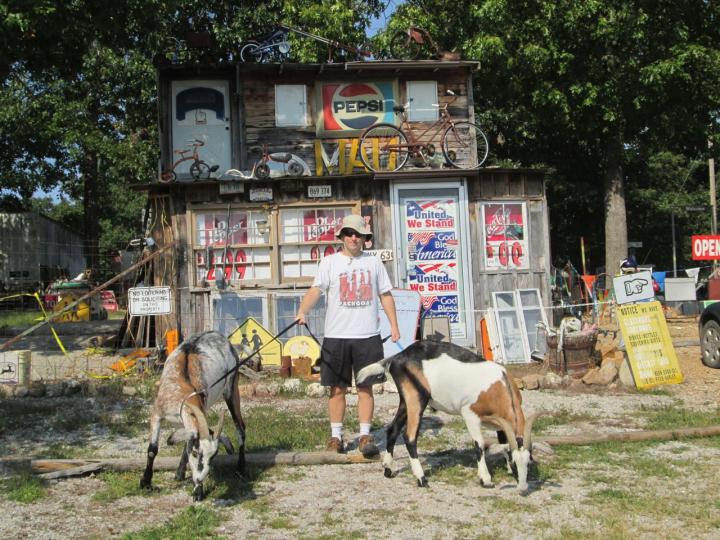 It was called "Dear Crossing". I'm not sure why.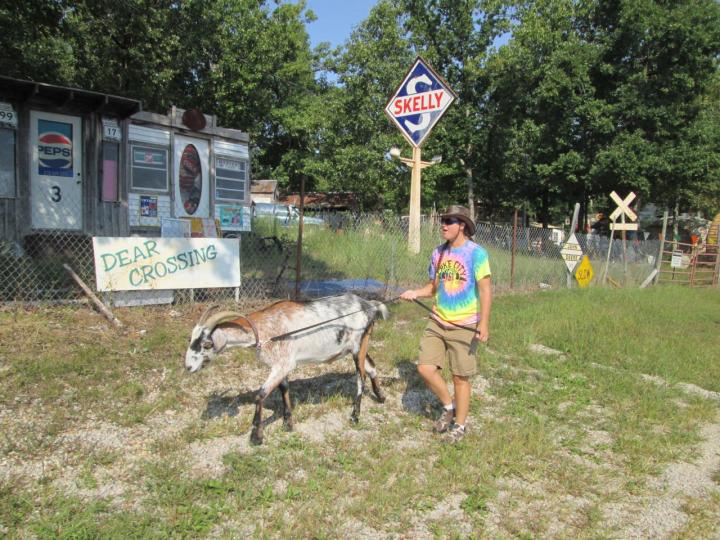 There were a lot of artifacts from old garages and gas stations. Inside the "main" building we found an enormous collection of matchbox cars from the past five or six decades in addition to a lot of old junk labeled "antiques". The man who ran the shop was a character and he let us wander around his property with our goats in tow.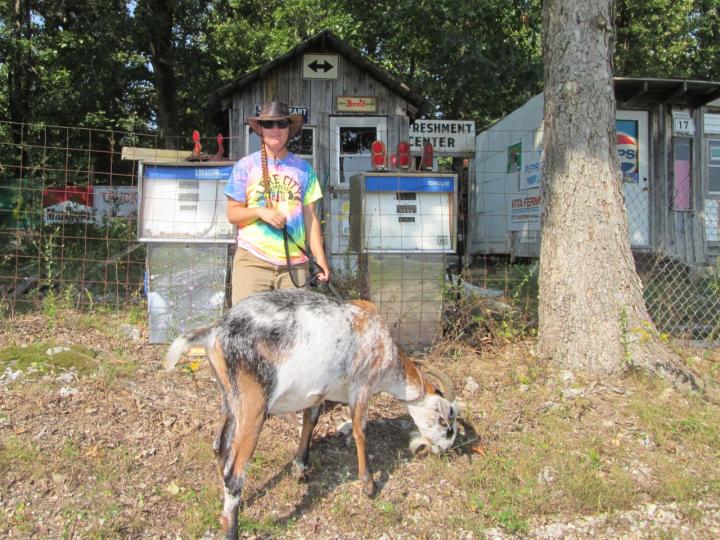 He also had these set pieces from the live action "Flintstones" movie made in 1994.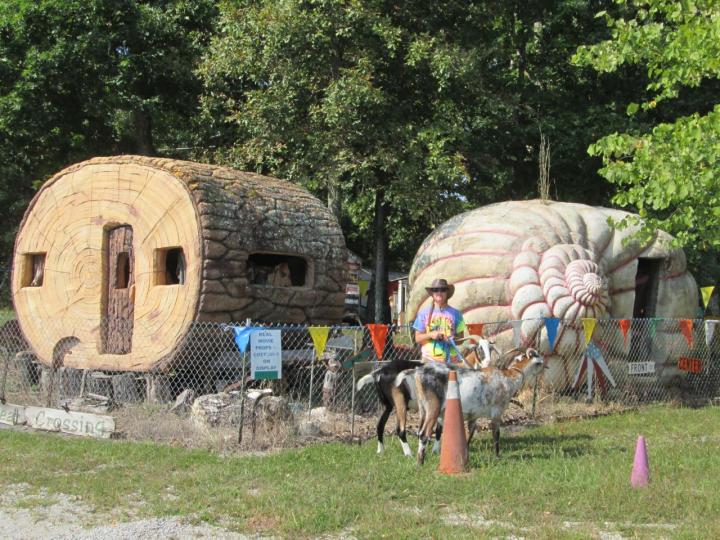 Phil and Finn were very disappointed that this lovely vintage restoration project was "Not 4 Sale".