It's that time of year when I wax nostalgic about my college days, and this year is particularly significant because it is the 10th anniversary of my graduation. I graduated from Houghton College on May 12, 2003. Cuzco was in attendance at that proud event and had the honor of displaying my tassel.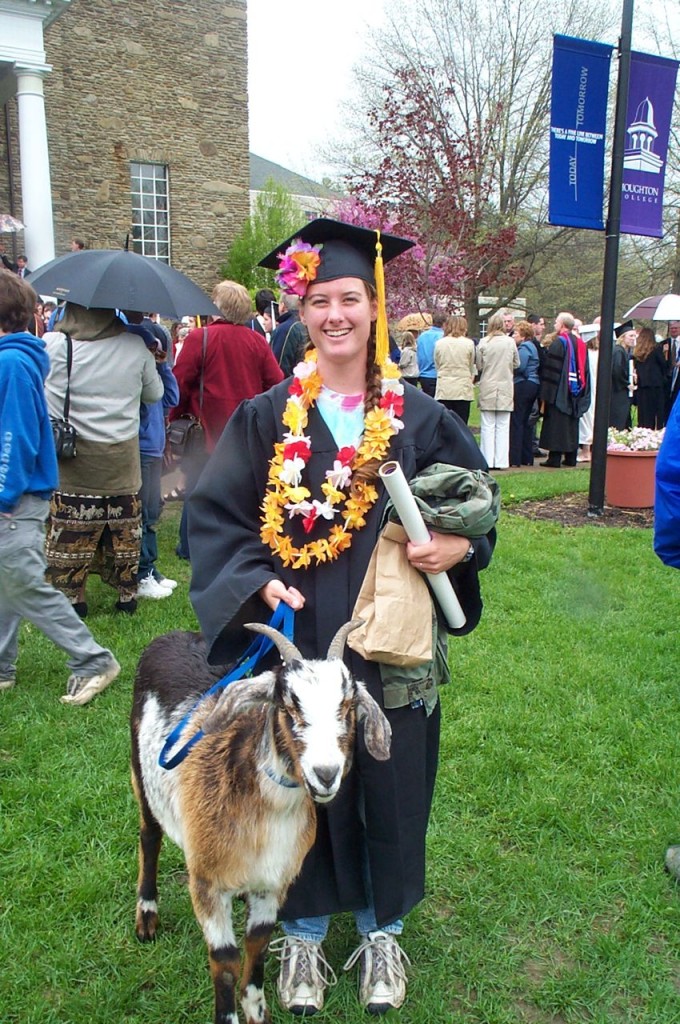 Actually, he spent more time trying to eat it than show it off, but he wore it well in any case.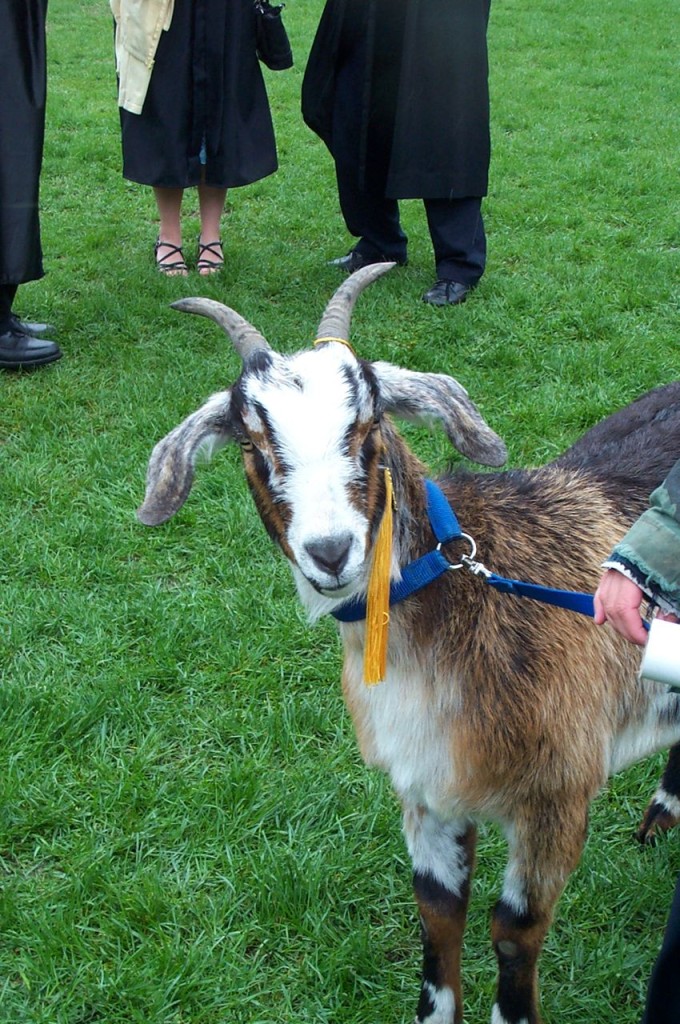 We even shook hands with President Chamberlain, who loved goats. He grew up milking his nanny goat every morning because he was allergic to cow's milk, so he approved of Cuzco's attendance at my ceremony.