Considering how long and narrow the Bighorn slots were, it was surprising how few obstacles were in them. However, we did eventually encounter a fallen boulder that Cuzco could neither go over nor under, so we turned back. I hope one day to go back and explore further. Younger goats should have no problem with this canyon.
One of the obstacles was a fallen tree that luckily had just enough space to allow us to crawl under it on hands and knees. I had to remove Sputnik's pack so he could make it.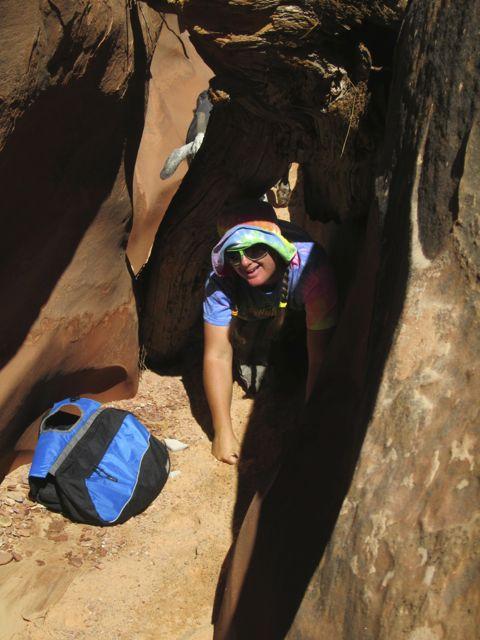 "Can you do it Cuzco?"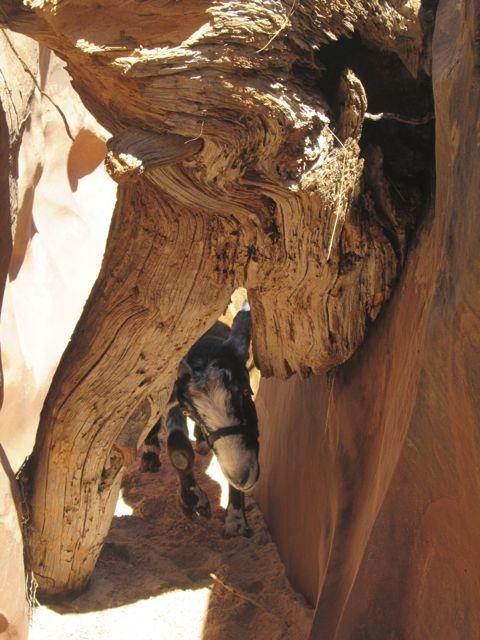 The old goat gave it a whirl. Climbing under things was always Cuzco's speciality. Did I ever tell how he squeezed into a chicken coop through a 12″ x 12″ door when he was five years old?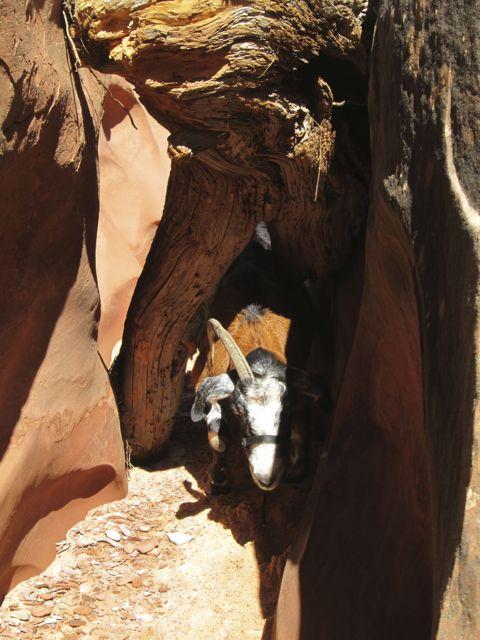 Yep, he's still got it!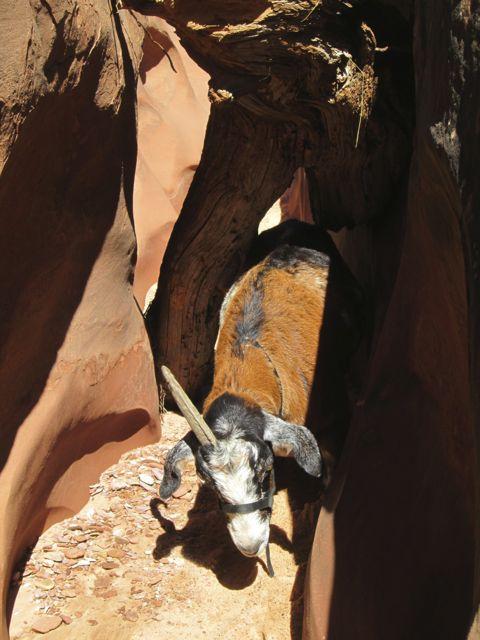 "Easy-peasy!"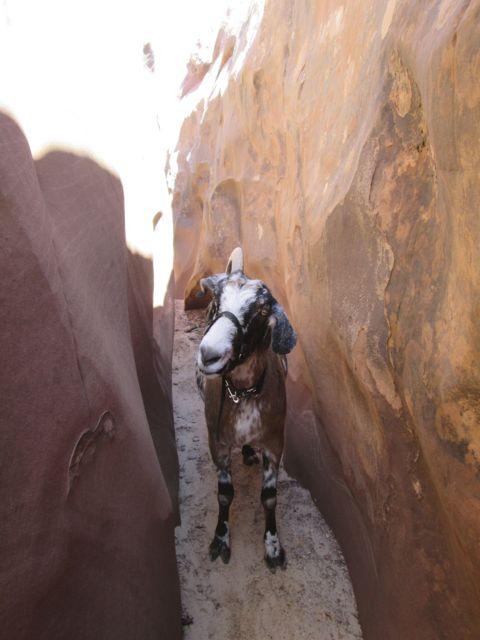 Cuzco had no trouble with the narrow spots…

…but Phil got stuck once or twice!