Not long after we started up Bighorn Canyon, we began to encounter shallow slots and beautiful striped sandstone.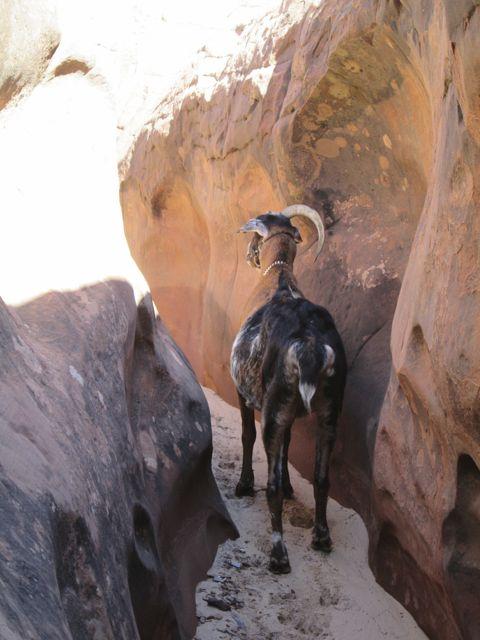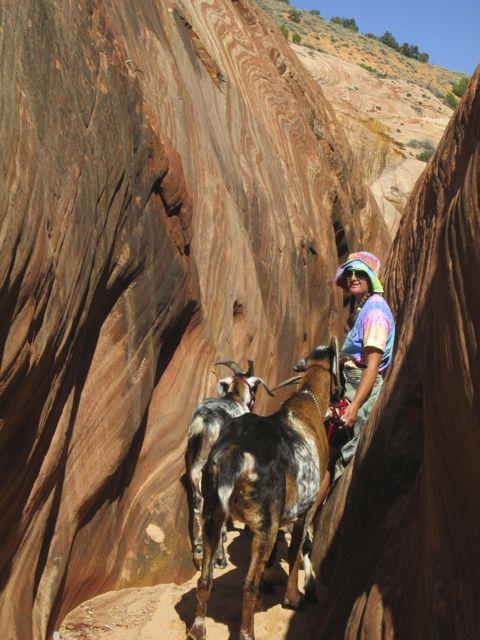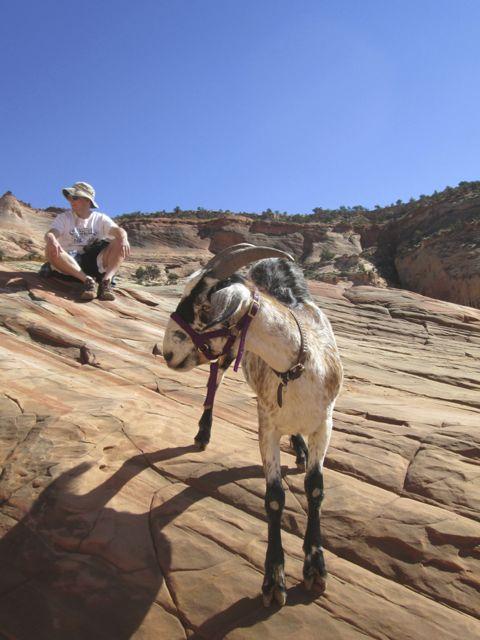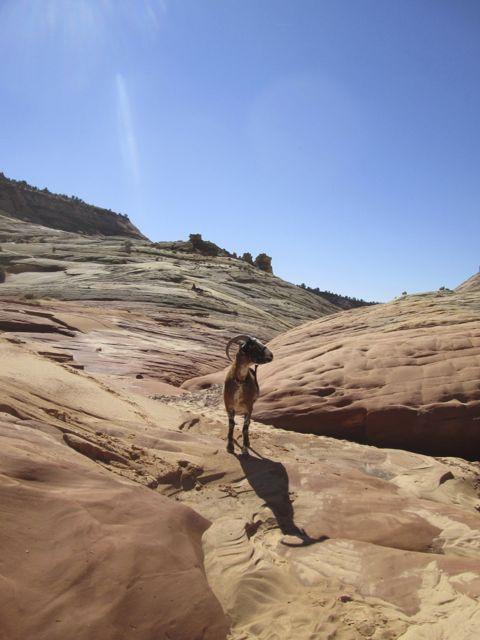 The slots may have been shallow, but they were quite narrow and surprisingly long. The colors on the walls were simply spectacular.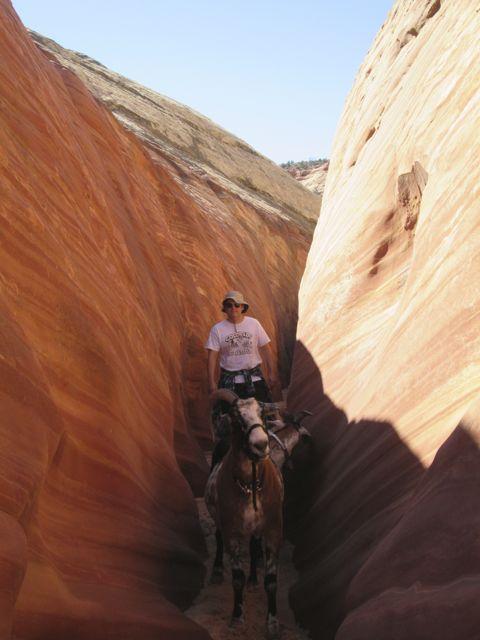 We climbed out of a break between slot canyons and had a picnic lunch here next to a canyon wall that looked like it might have been a mural.

After lunch, Sputnik took the pack and we journeyed on over yellow slickrock.

Then back into another slot canyon.