My mom, my sister-in-law Jill, and her kids (my niece and nephews) came to visit on Jill's birthday. They wanted to see the  baby goats while they were still little.
Snickers was the calmest so he got held and cuddled the most. My mom helped Robert hold Snickers on his lap.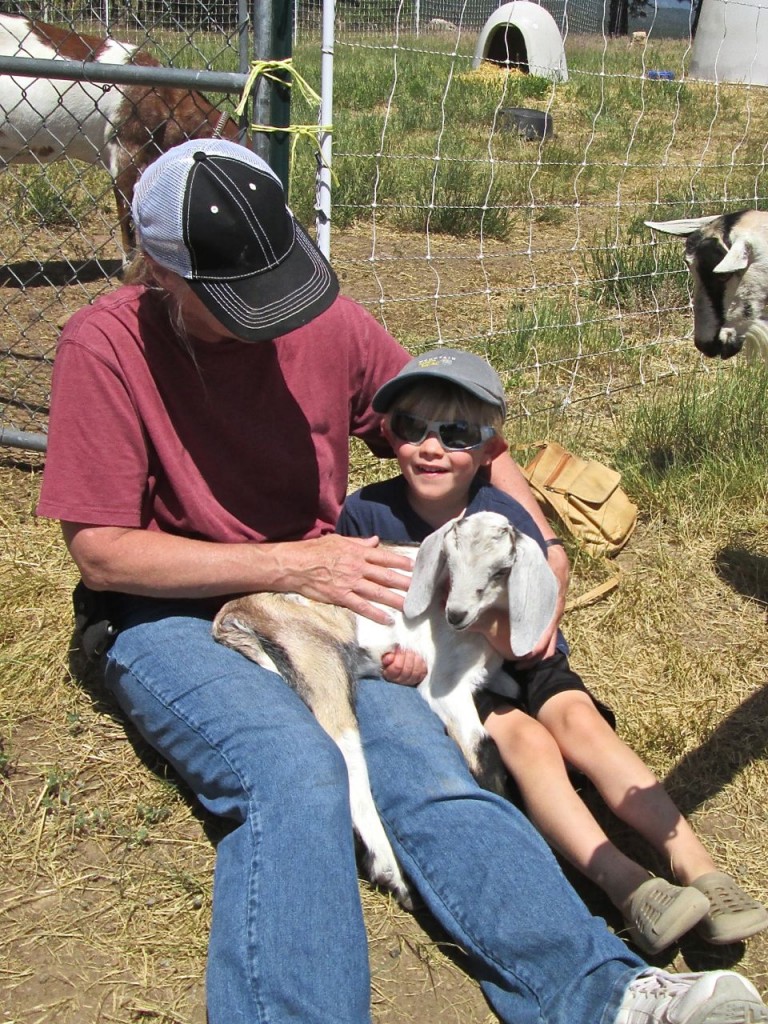 Robert tries to engage Finn in conversation, but Finn has the attention span of a typical kid. Lilly seems casually interested though.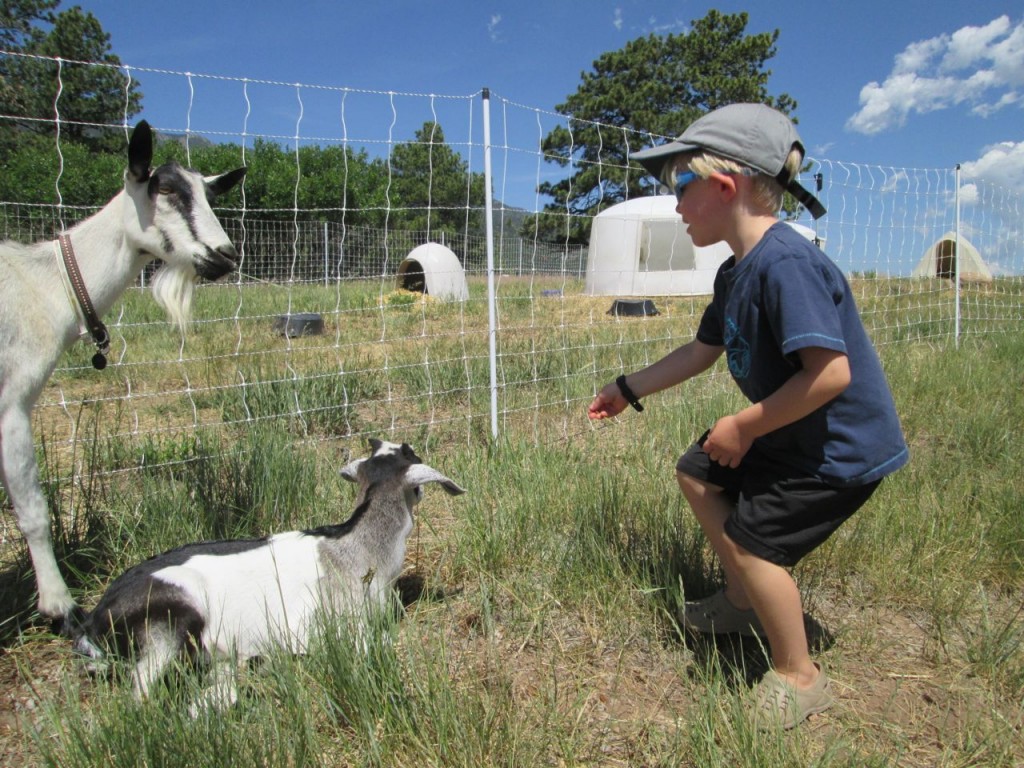 Jill poses for a portrait.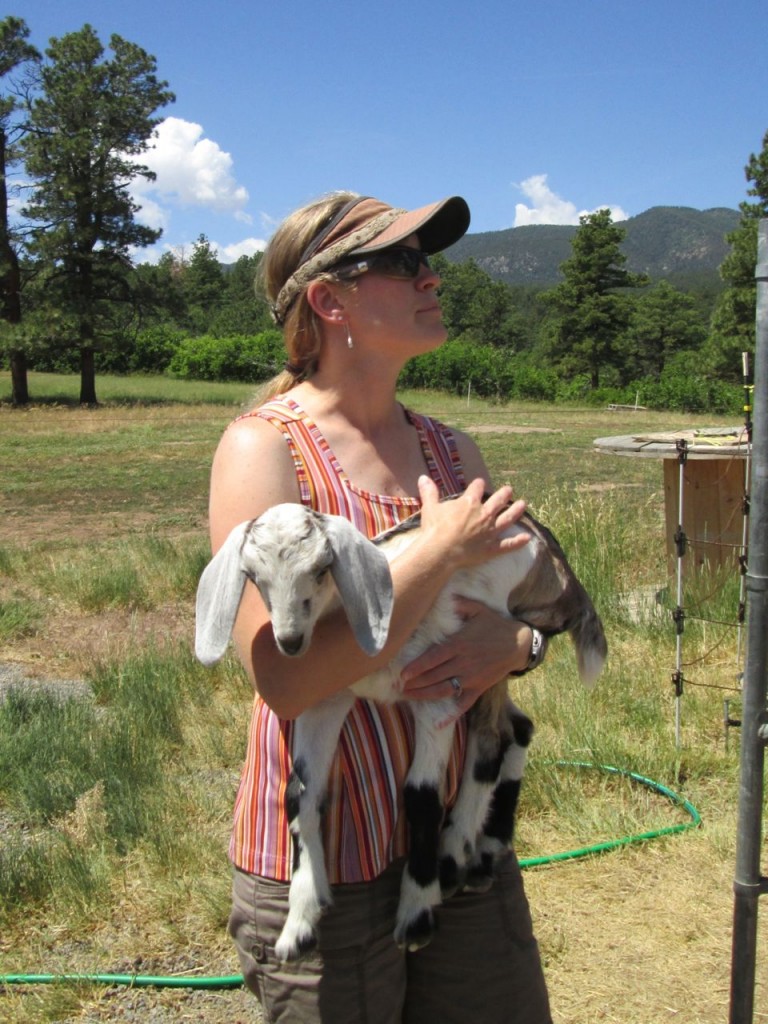 Finn enjoyed showing off his wall-walking prowess for my relatives.