It's a boy! Eleven pounds! I can't believe our little Lilly delivered a baby this big (and it wasn't easy, she can tell ya!).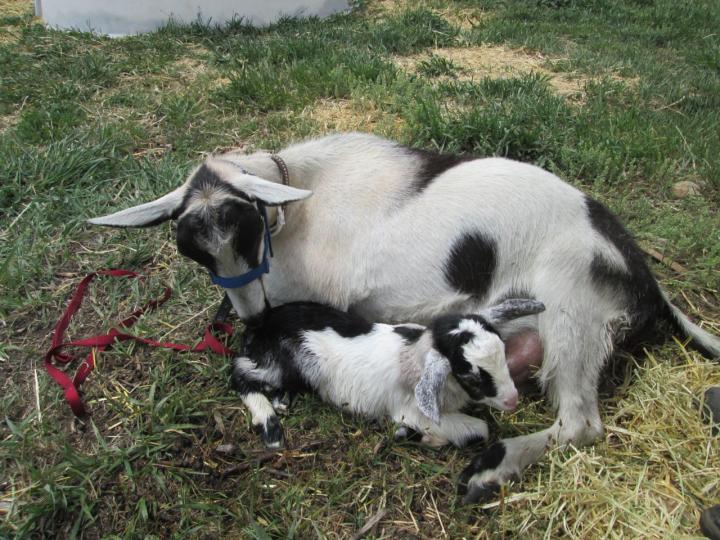 It's not official yet (we like to think these things over for a day or two), but we're leaning toward naming this little guy "Huckleberry Finn".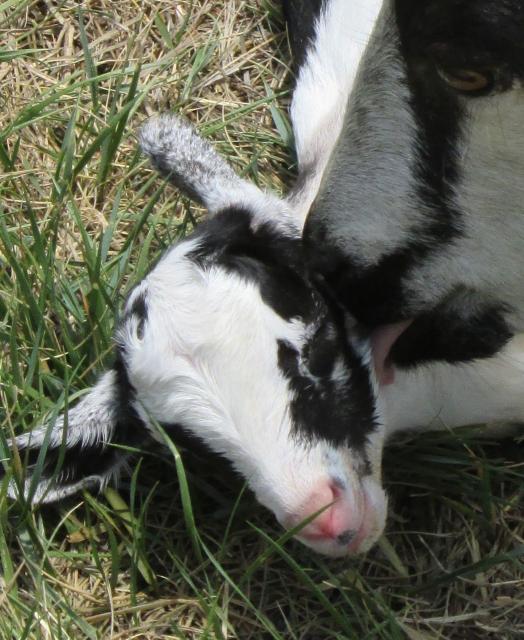 My horses escaped today and Lilly went into labor while I was out looking for them. I got home with them about 20 minutes after her water broke, and Phil was about to call in reinforcements (we have a "goat mentor" who helps us during these type of emergencies), but I arrived in time. When I got there, I saw a bubble but no feet, and since she'd been at it for 20 minutes with no progress I knew it was time to intervene.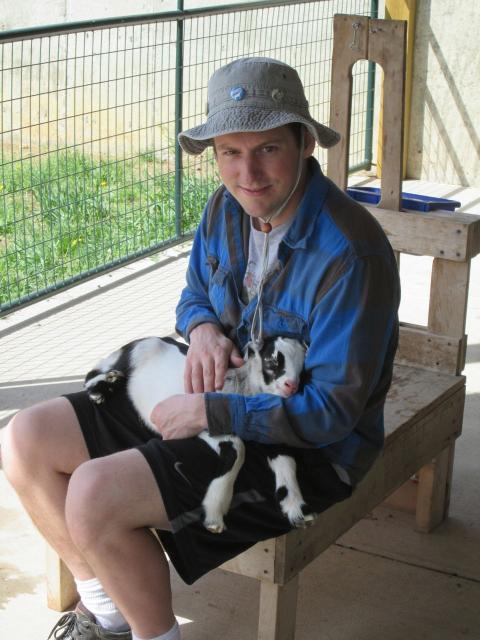 Phil and I dragged Lilly to her feet and got her out of the shed and onto the grass in the sunshine where we had more room to work and more light to see. The first thing I felt was a mouth with sharp teeth. Right below it were the hooves. He was in the correct position, but he was trying to come out all at once. I pushed his head back a bit and grabbed a hoof. Apparently our little guy didn't want to come out because as soon as I pulled his hoof he yanked it right back in.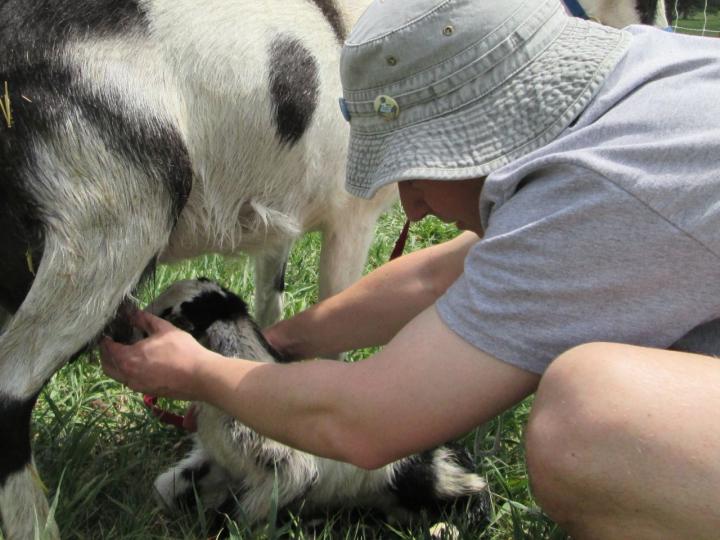 By this time, poor Lilly was screaming her head off in pain while Phil held her head and braced shoulder and tried to comfort and encourage her. That head was huge and it didn't want to come out even with the feet where they belonged. But with a lot of yelling and pushing from Lilly and a lot of pulling from me and bracing from Phil, we got that kid out, and all the pain of delivery was forgotten in a moment.

He was a lively little sucker! We had him cleaned off and nursing in no time, and he was walking before we knew what happened. He weighed in at a good 11 lbs.! I didn't think our little Lilly-goat could deliver a baby that big. I told her she should have twins–they're usually a bit smaller. But does she listen to me? No! Of course not!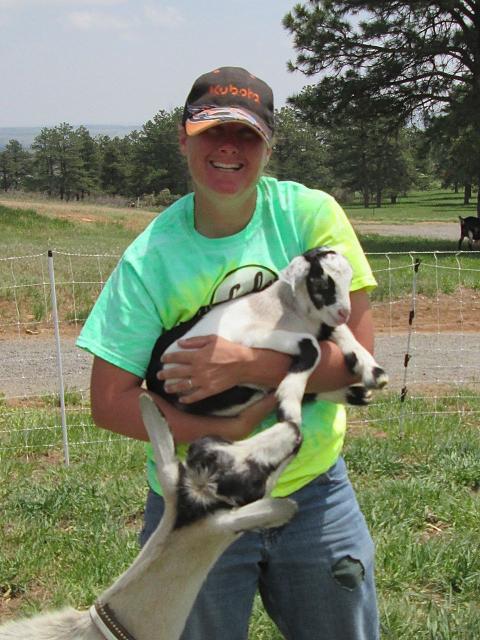 This is a special photograph. Look closely above Phil's head. The aliens are watching.