Willis Creek slot canyons has to be our favorite hike on our Escalante trip. It's extremely easy and only a couple miles long, but that leaves plenty of time for enjoying and photographing the scenery
Cuzco at the entrance to the slot canyons.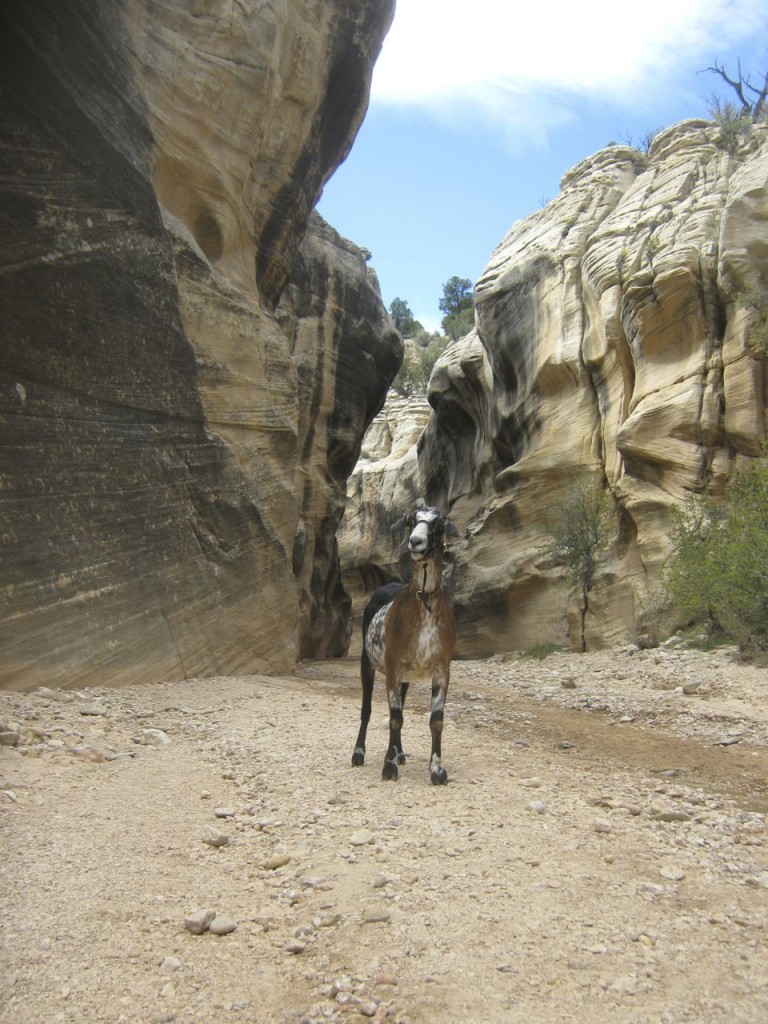 Can you get up there, Nubbin?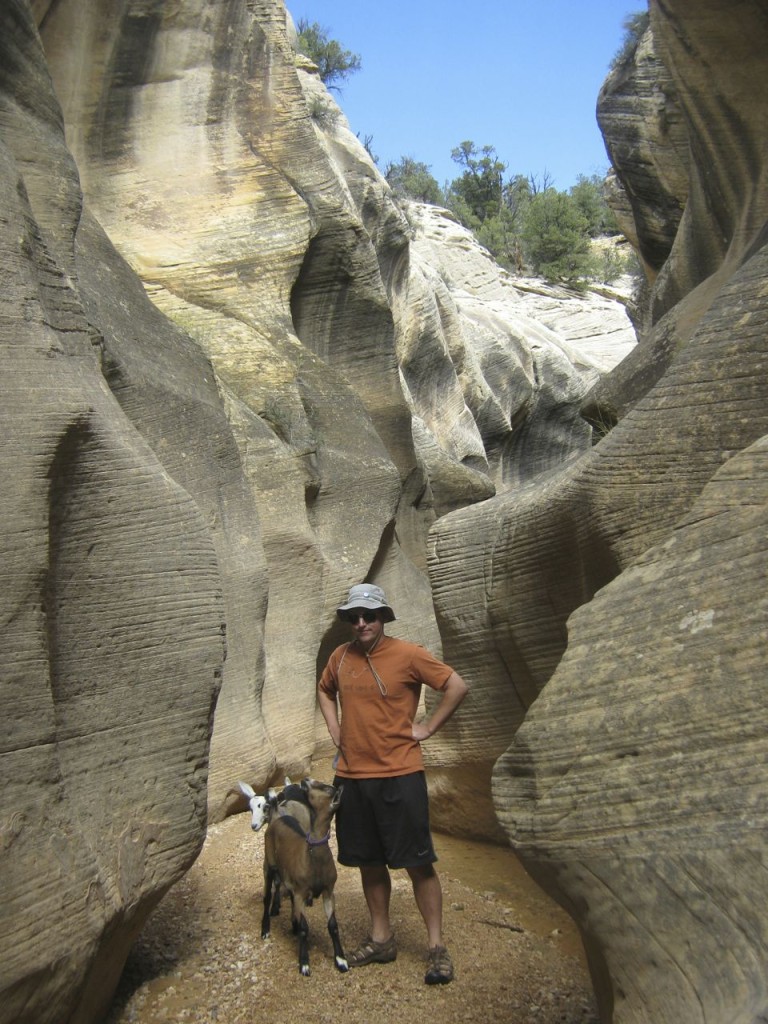 Of course I can–DUH!!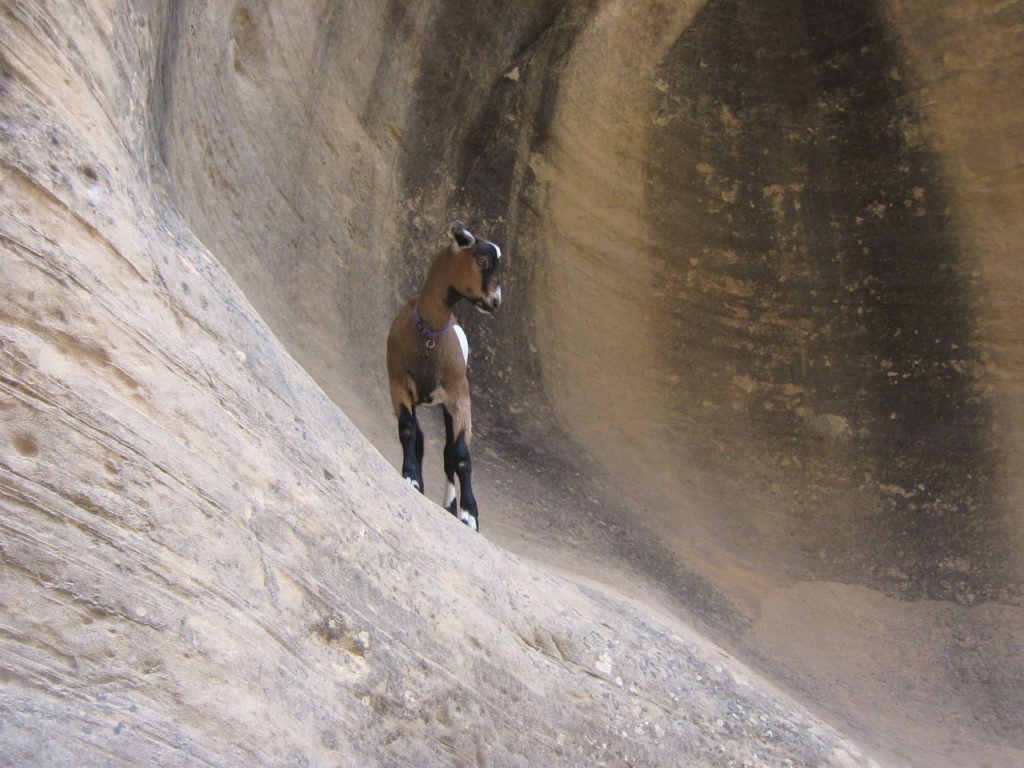 Petunia says, "I can climb higher than Nubbin!"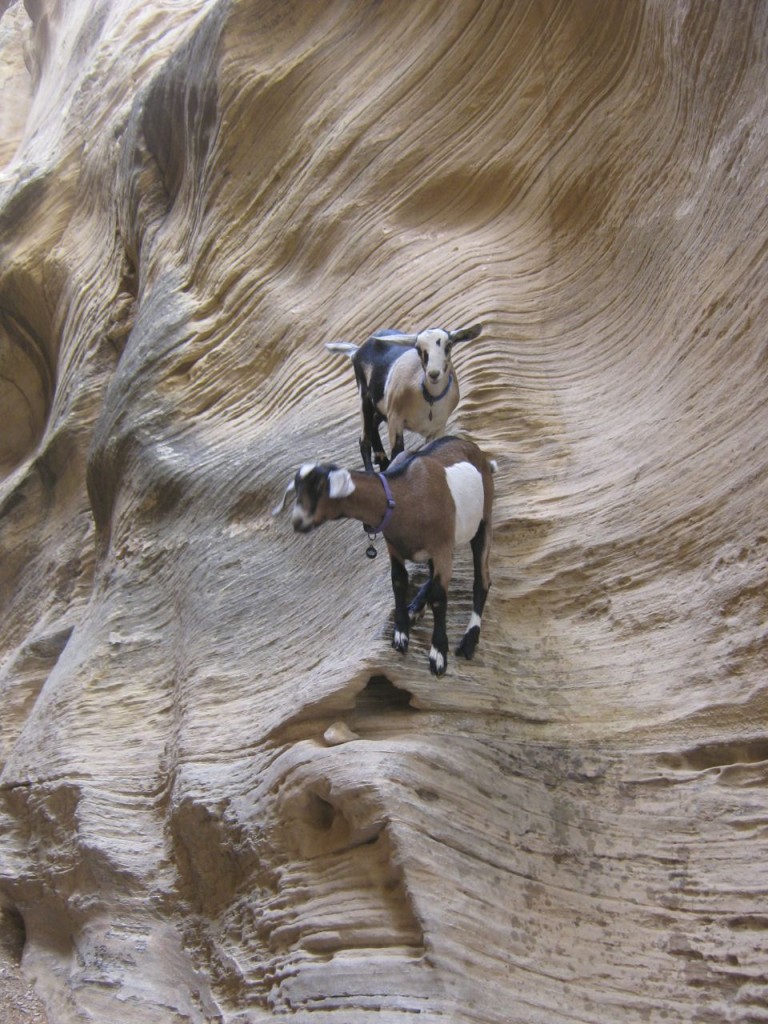 Don't jump, babies!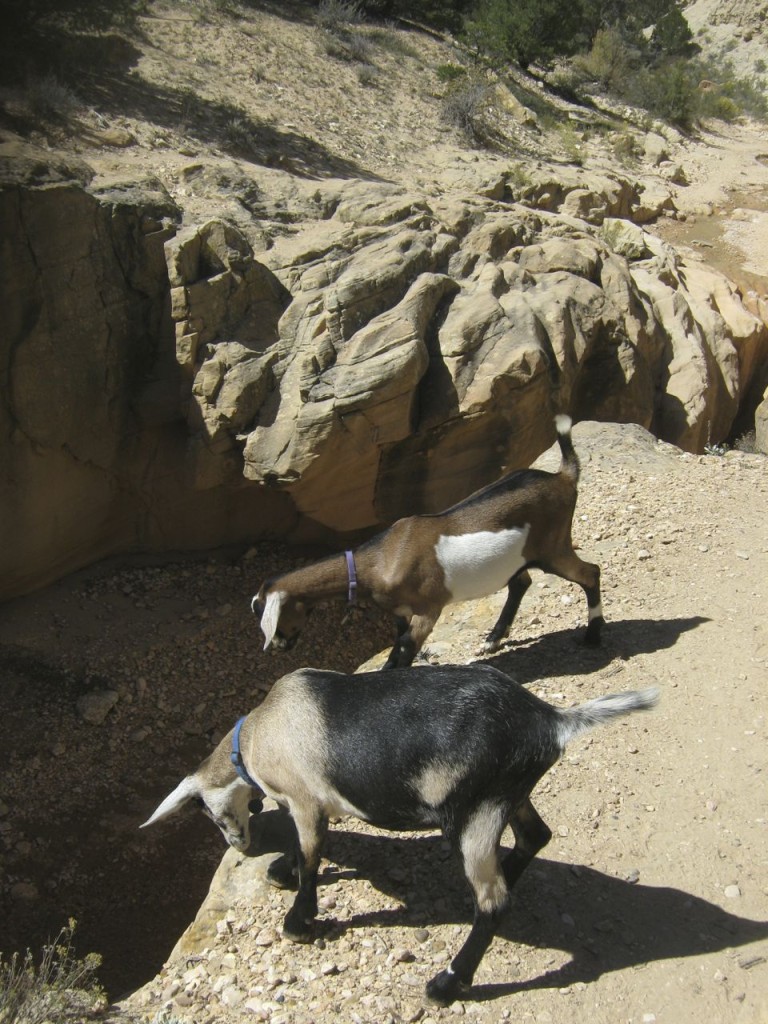 Ship ahoy!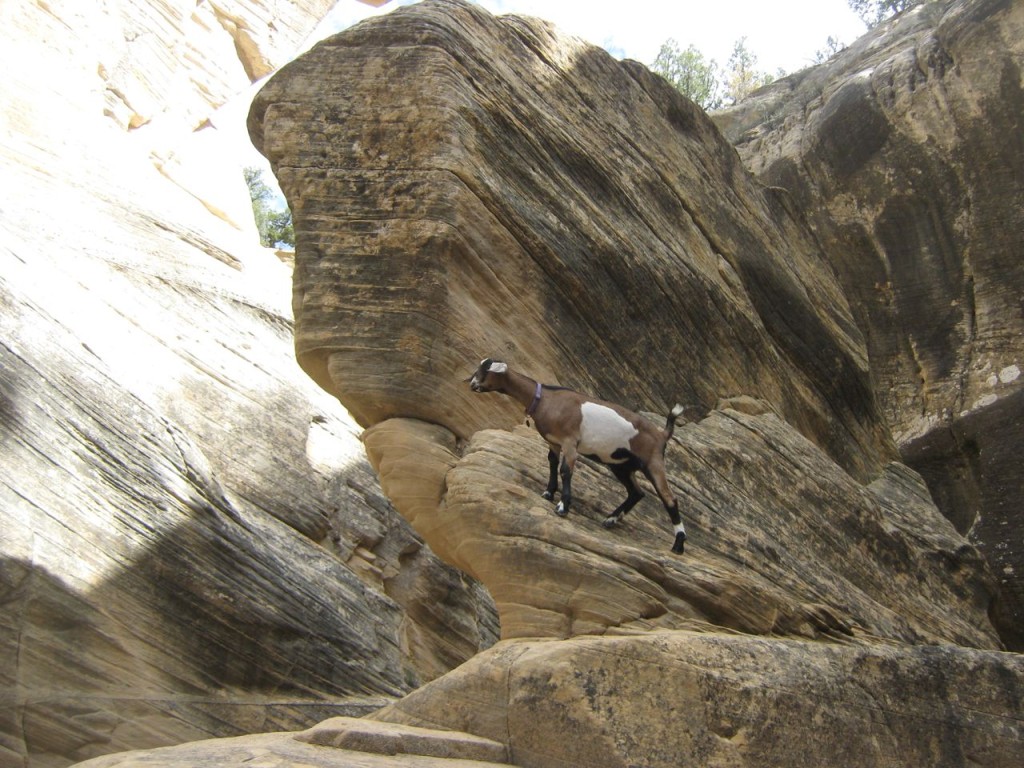 To be continued…