It's been pretty cold the last few days. We were treated to a beautiful sunrise yesterday morning. All the trees were covered in a thick layer of hoarfrost.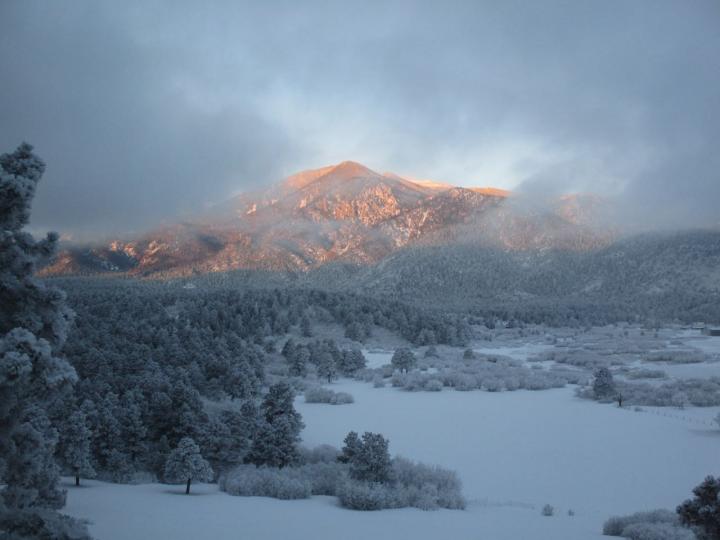 Yesterday was so cold I didn't let the goats out of their pen, but little Coral (who we affectionately call "Fuzzy") still had to come to the house to get milked. It's a long way back to her pen and didn't want to make her wait for me out in the cold by herself while I strained milk. So I let her follow me upstairs to the kitchen while I put the milk away. She's a sweet, timid little goat and she doesn't get into things when she's in the house. Most of my goats would behave like a tornado, but Fuzzy just tiptoes around and carefully sniffs things but doesn't mess with them. She's completely adorable and if I were to choose one for a house goat, she would be it.
"Can I come in?"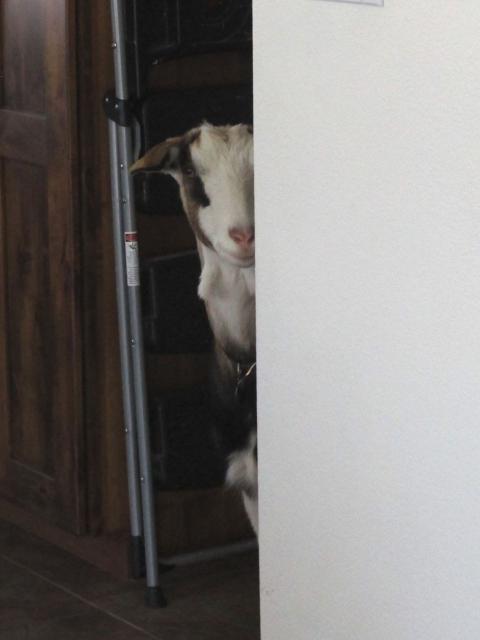 "What's in the sink?"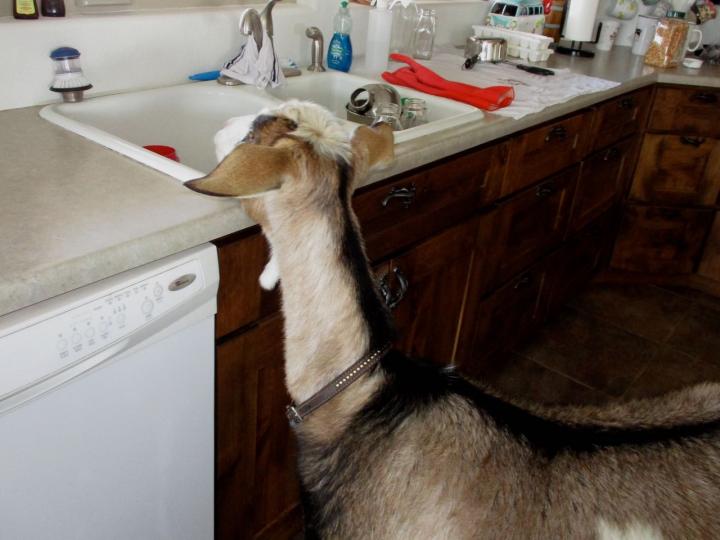 "Oooh… stovetop."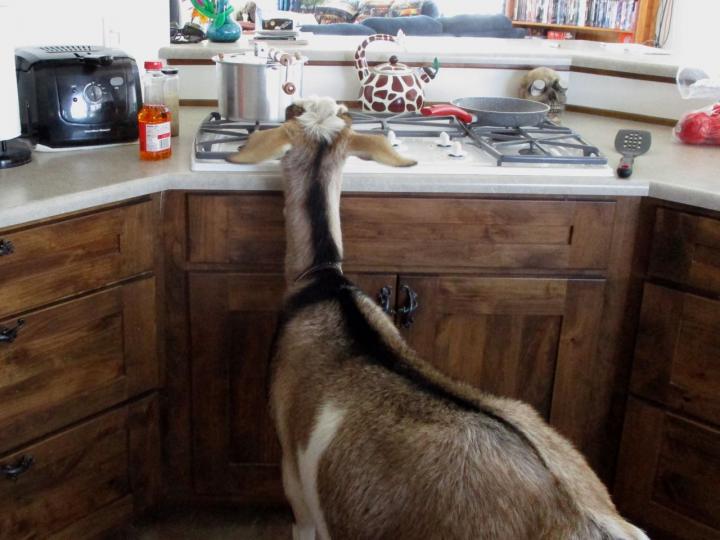 "Did someone say I'm adorable?"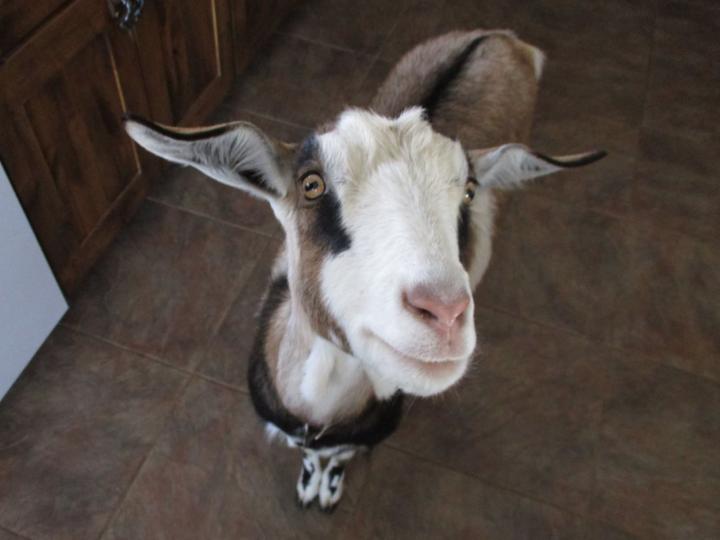 I love the lip-smacking.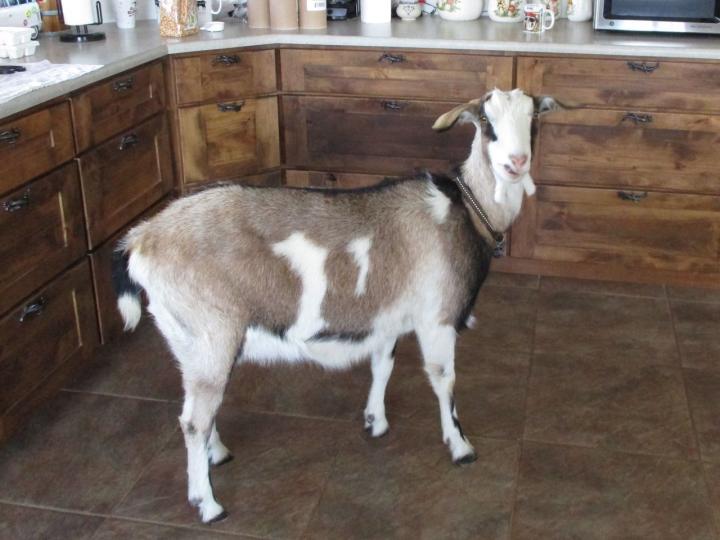 Off to explore the rest of the house!