On Thursday morning our group hiked from camp to Wild Horse Window, which we had hiked to four years ago from a different camping spot.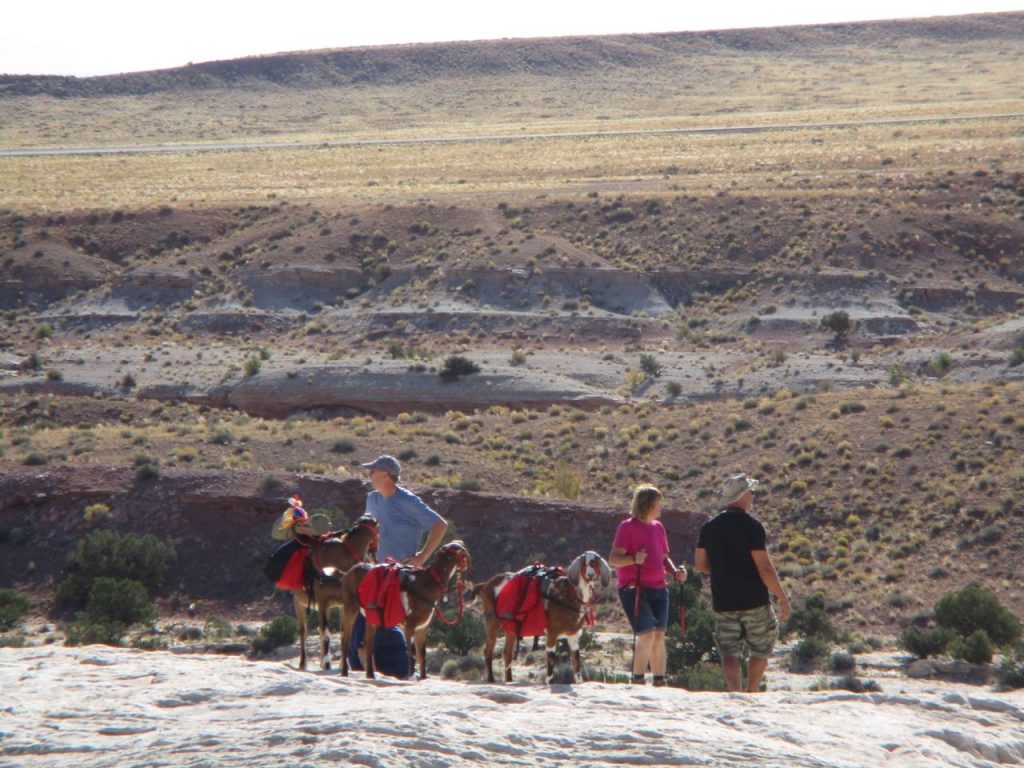 We hiked almost exclusively on solid rock and we had an excellent view the whole way up.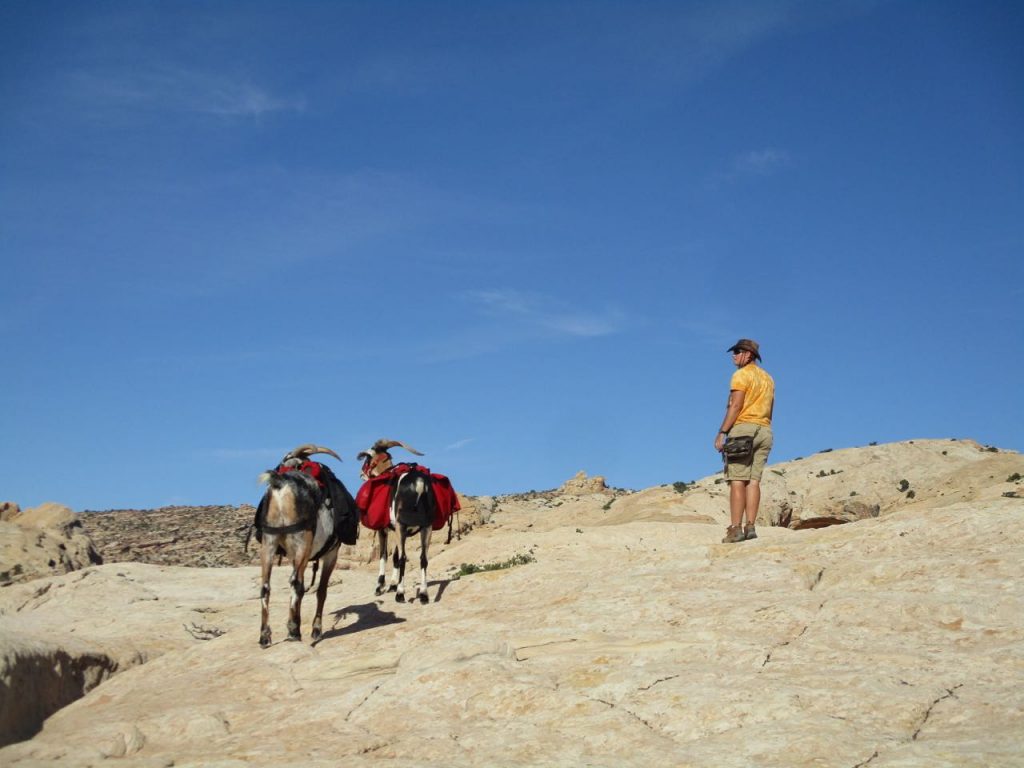 "Knock it off Finn! No one's allowed to look that good!"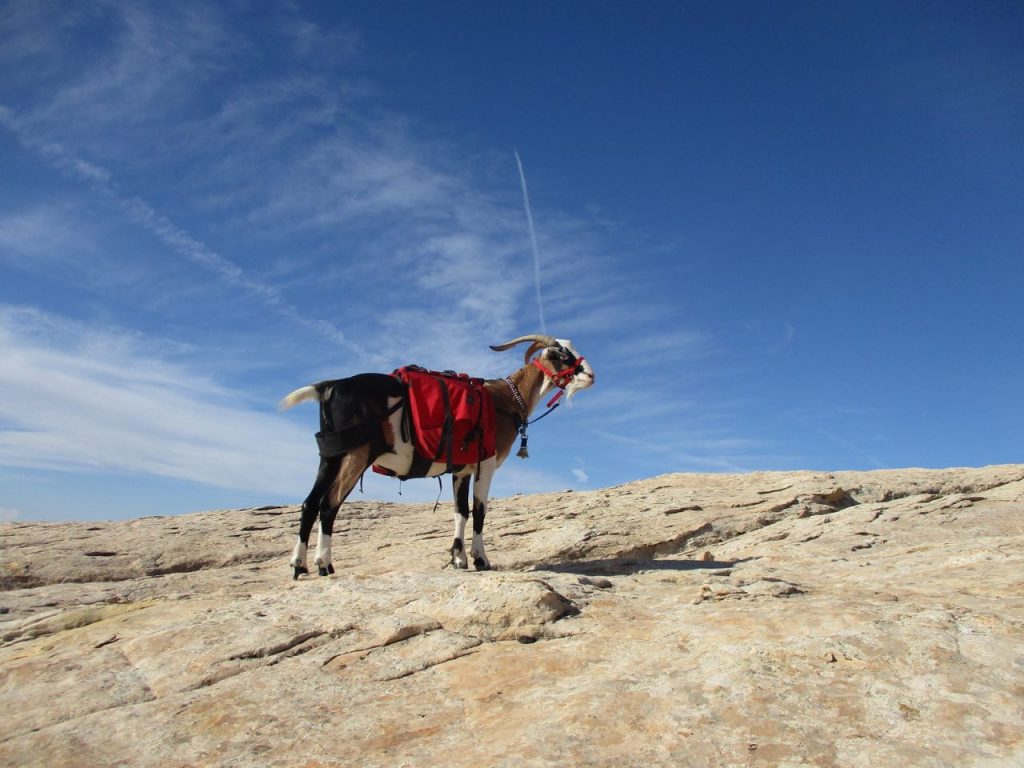 Taffy had the brilliant idea of having each one of us paint some rocks to hide at the Window or along the way. She had collected the rocks, washed them, and brought a huge bag of paint pens so we could decorate them. We completed them in the days leading up to the Window hike and we didn't forget to bring them!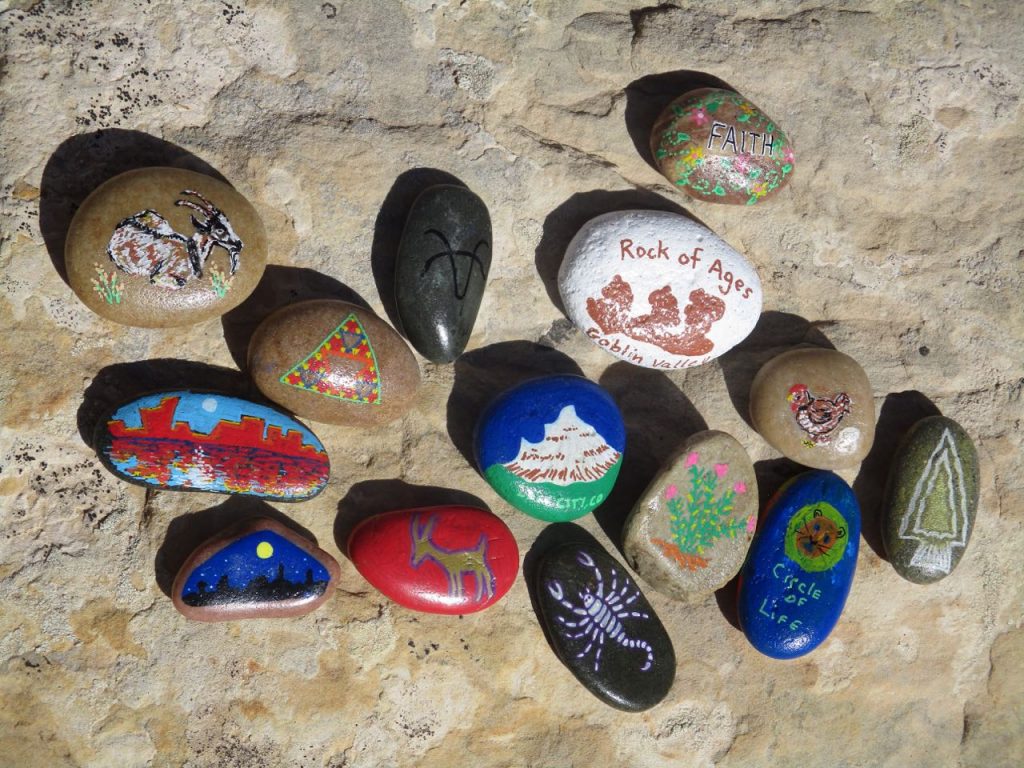 I took a little detour to hide a couple of my rocks on a pockmarked ledge above the trail. Finn, Sputnik, and Phil all followed me.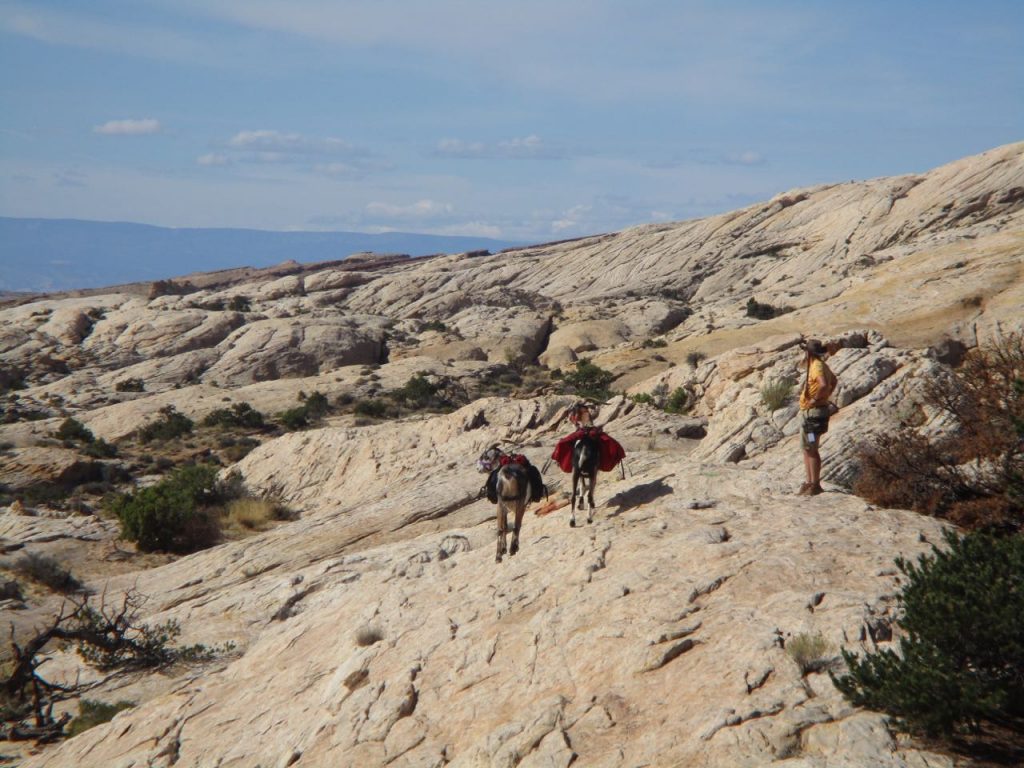 And then showed me up.
"This is just too much you guys!"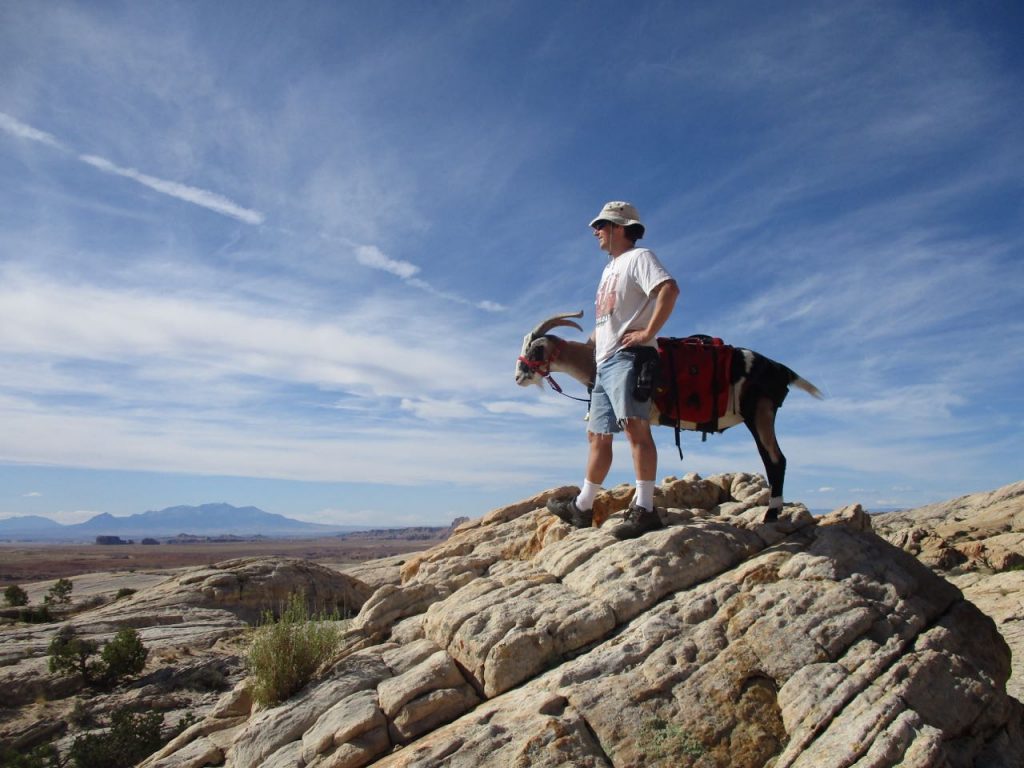 Sputnik gets in on the posing action too sometimes, but as always, Finn steals the show.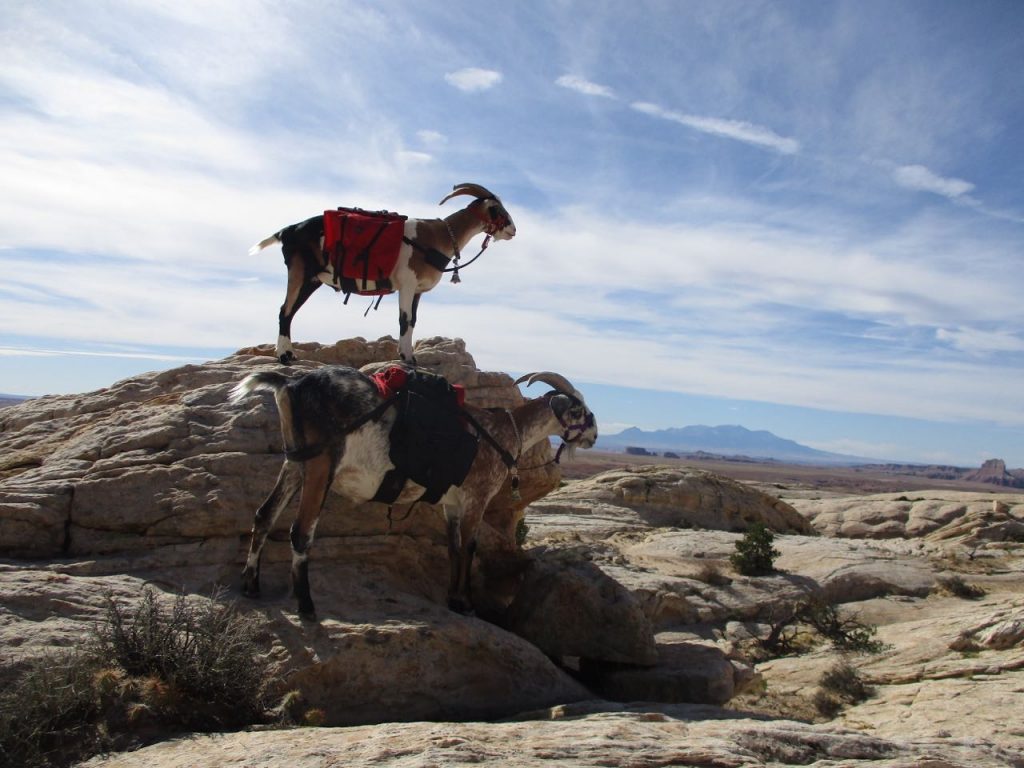 Taffy was the last of our group and had to take a lot of breaks, but with her faithful friend Bourbon who never left her side, she made it all the way to the top.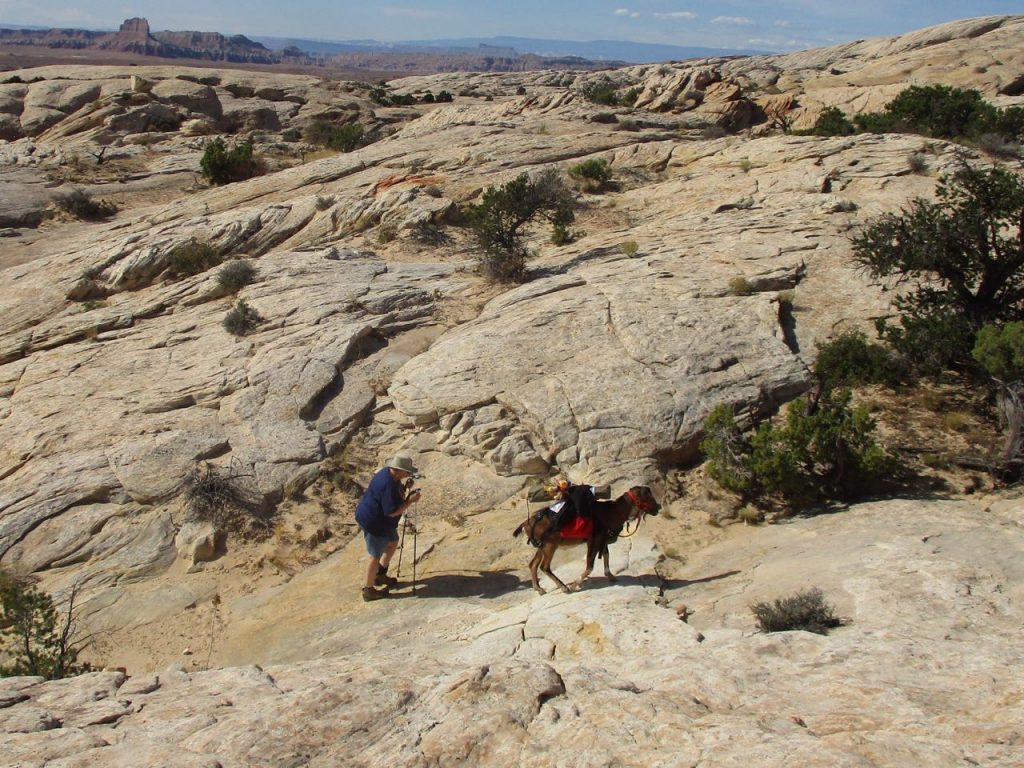 I love this dead tree.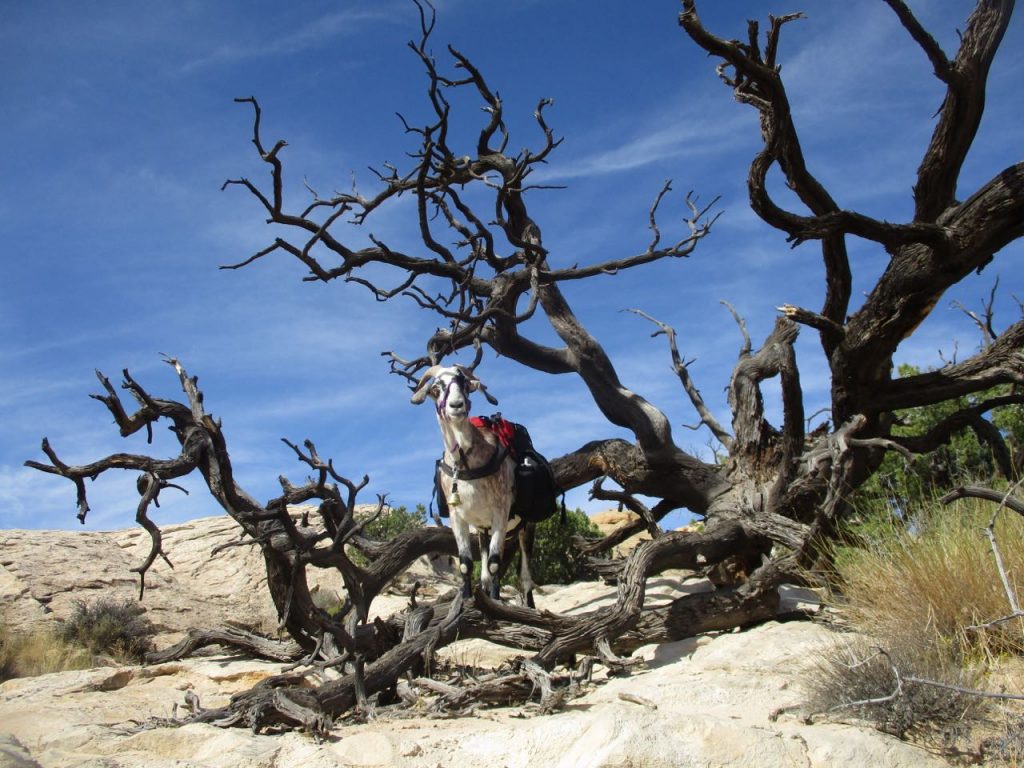 And I love my Sputnik.
Wild Horse Window! We're almost there!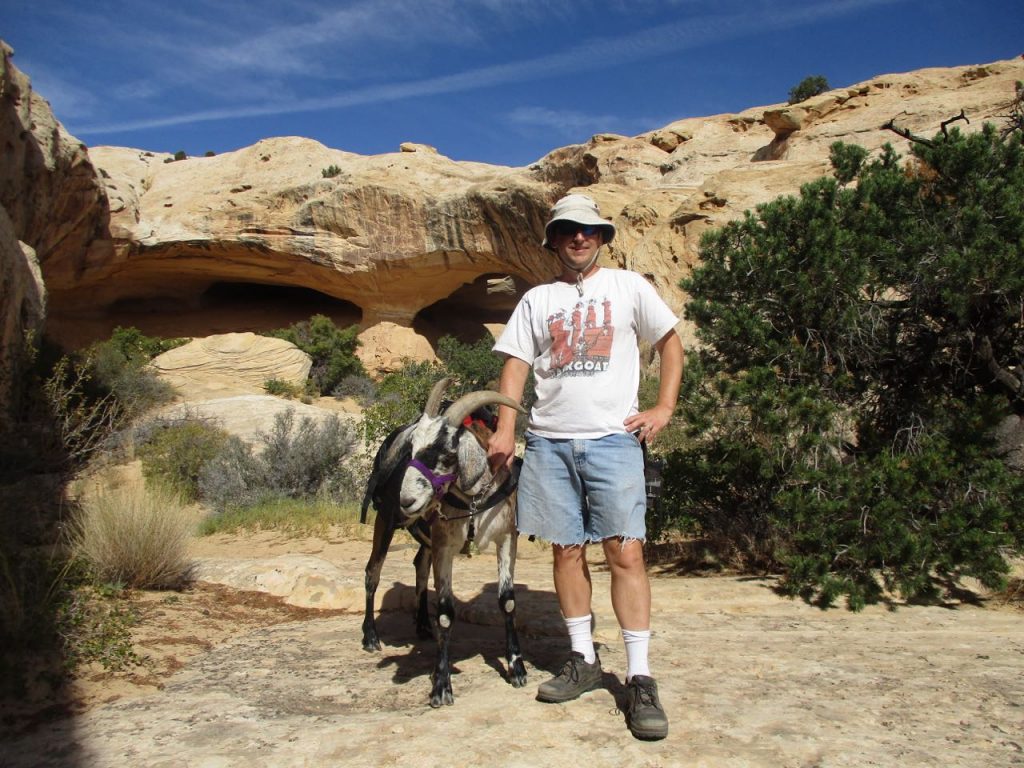 Phil and Eldon's goat, Elliot, were buddies.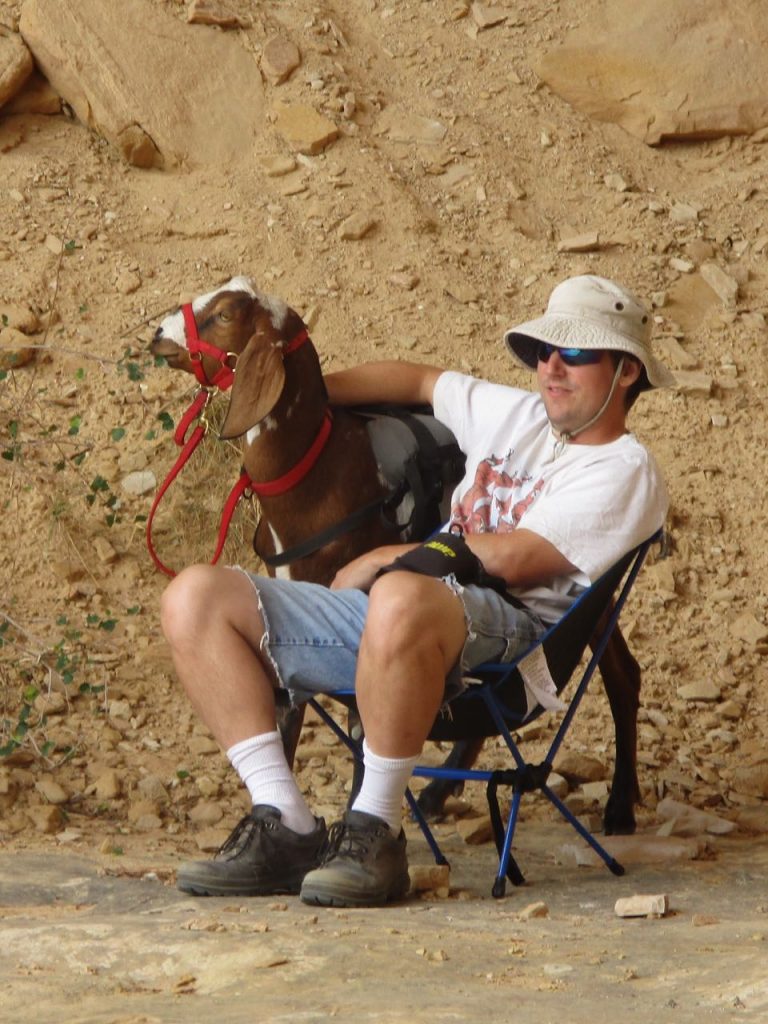 I love the arch of the alcove's rim overhead.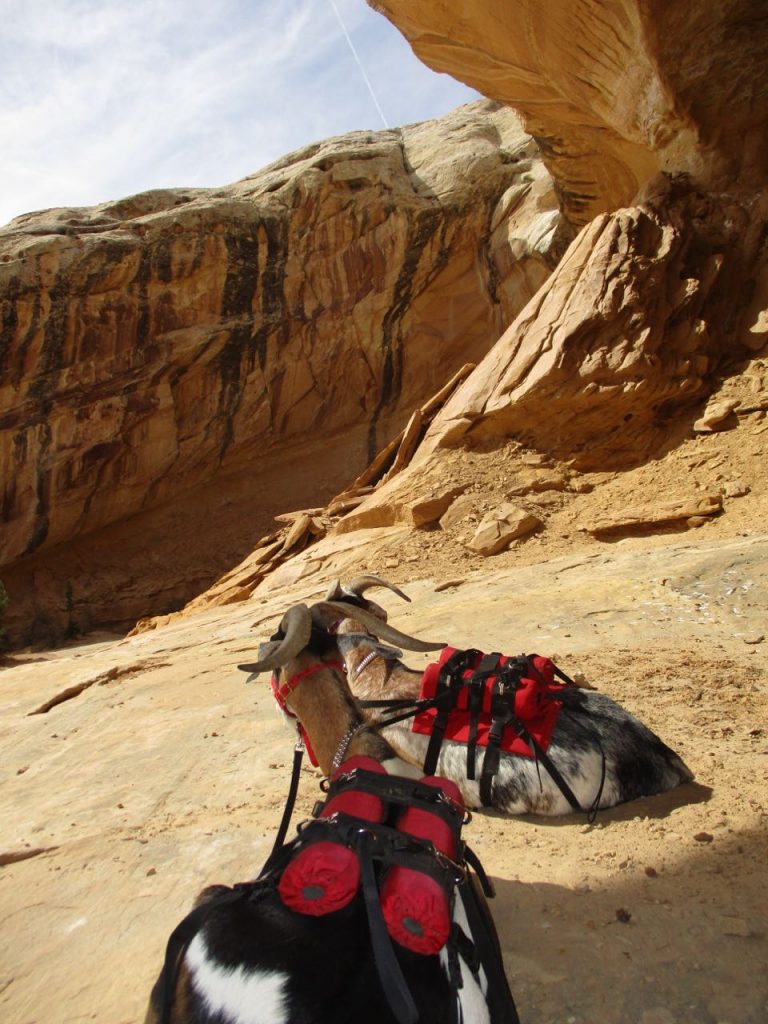 Last time I was here, I took photos of Cuzco and Sputnik's heads framed against the Window, and this time I tried to replicate those old photos with Finn and Sputnik. Mostly I just made Taffy laugh as I rolled around on my back in the dust and tried to coax the goats into cooperating. They never really cooperated.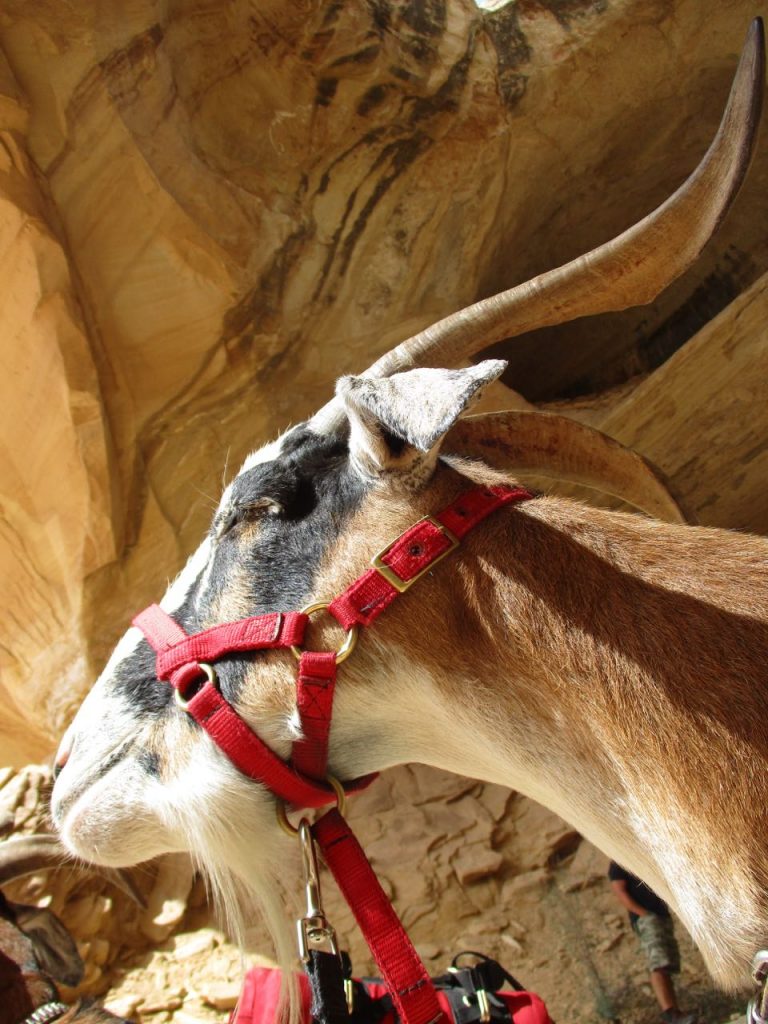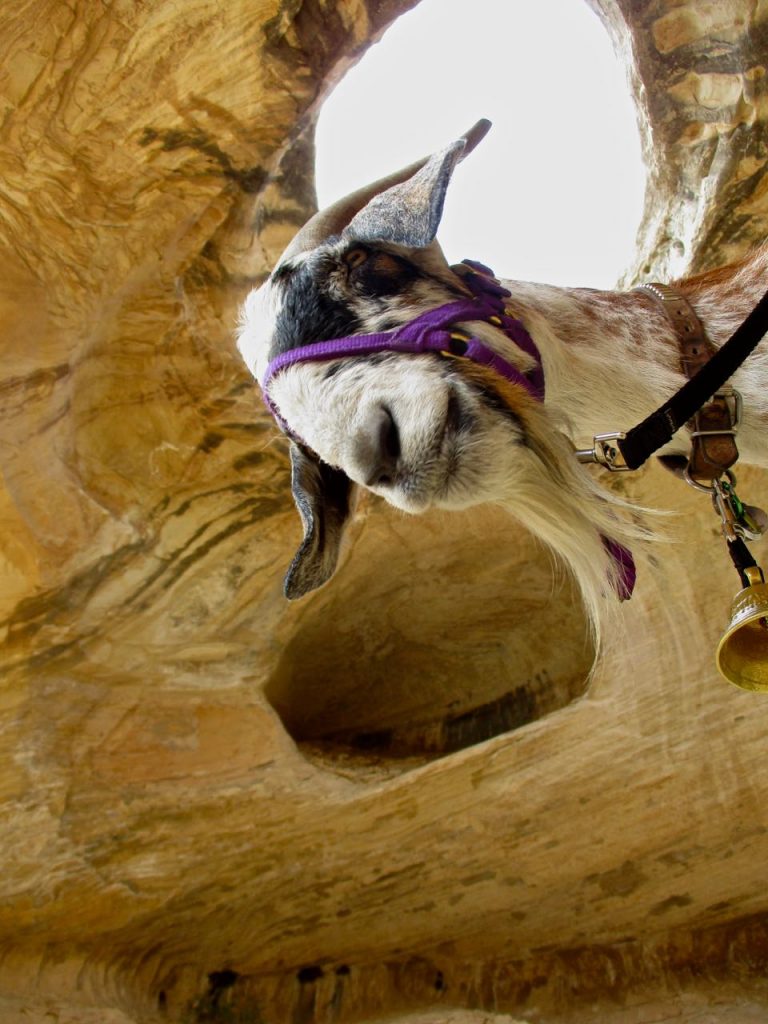 Cuteness overload!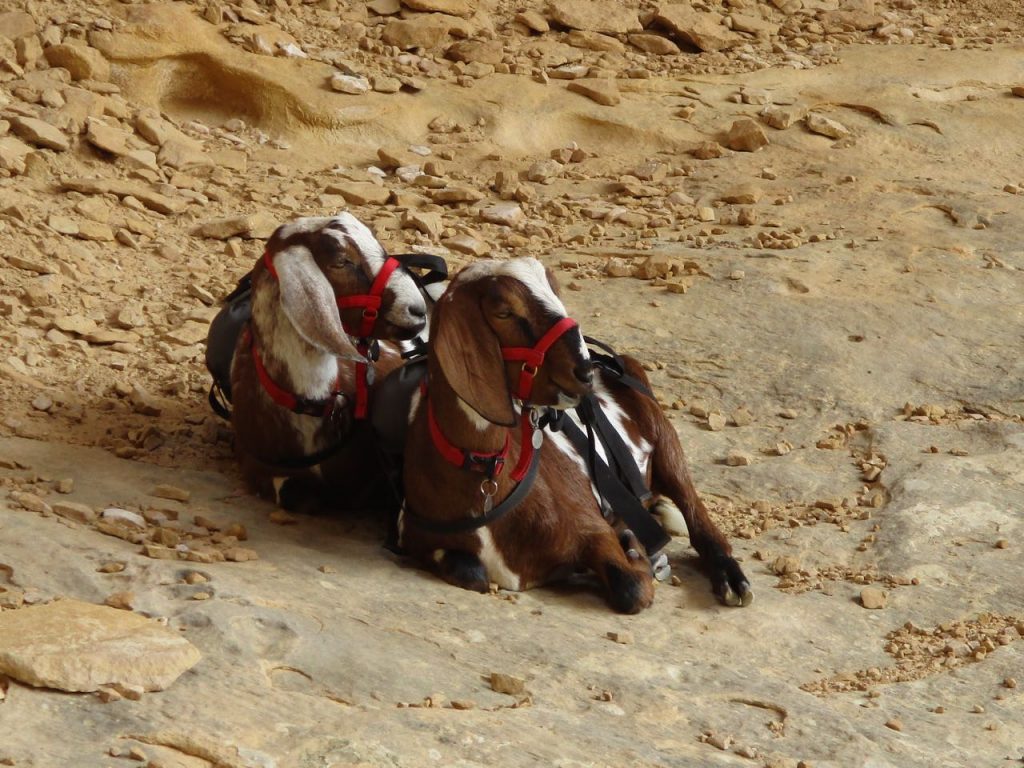 Sputnik and I climbed up to view the cave paintings up close like we did last time.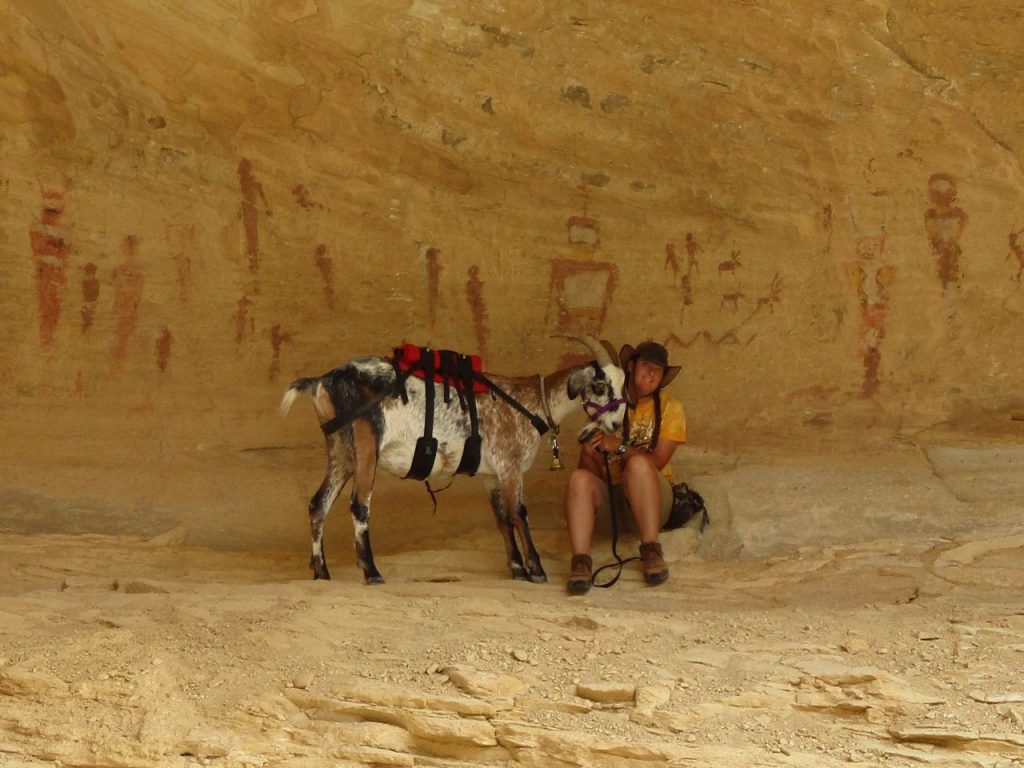 This time I found a goat-headed man demon!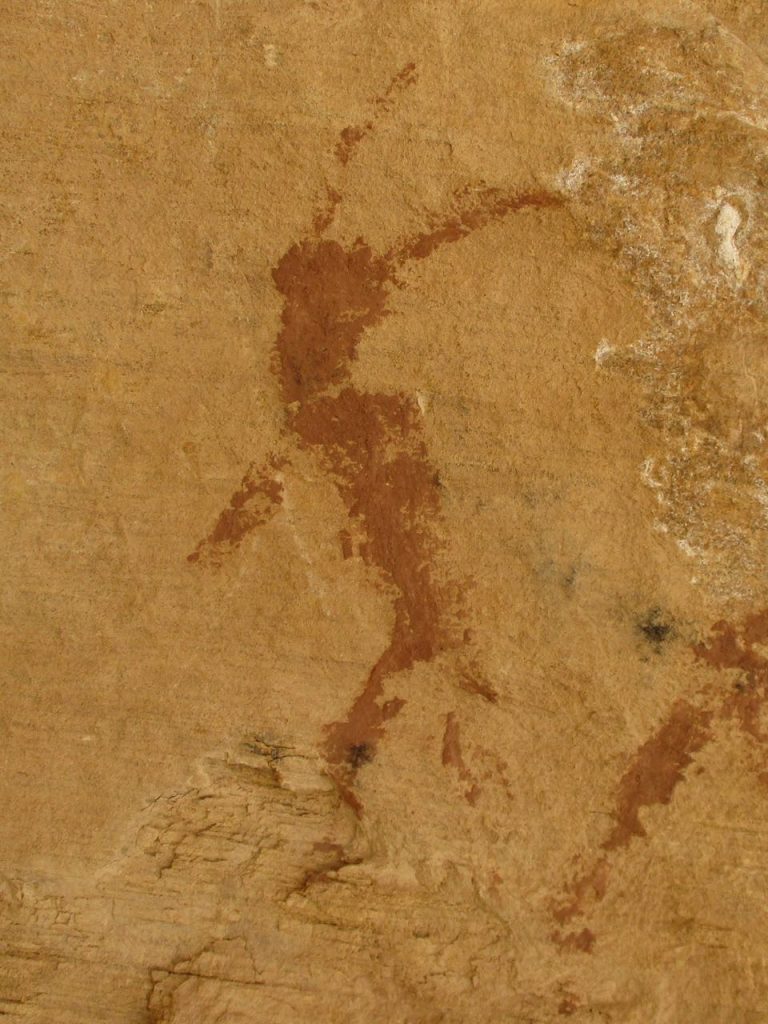 It even has horizontal pupils!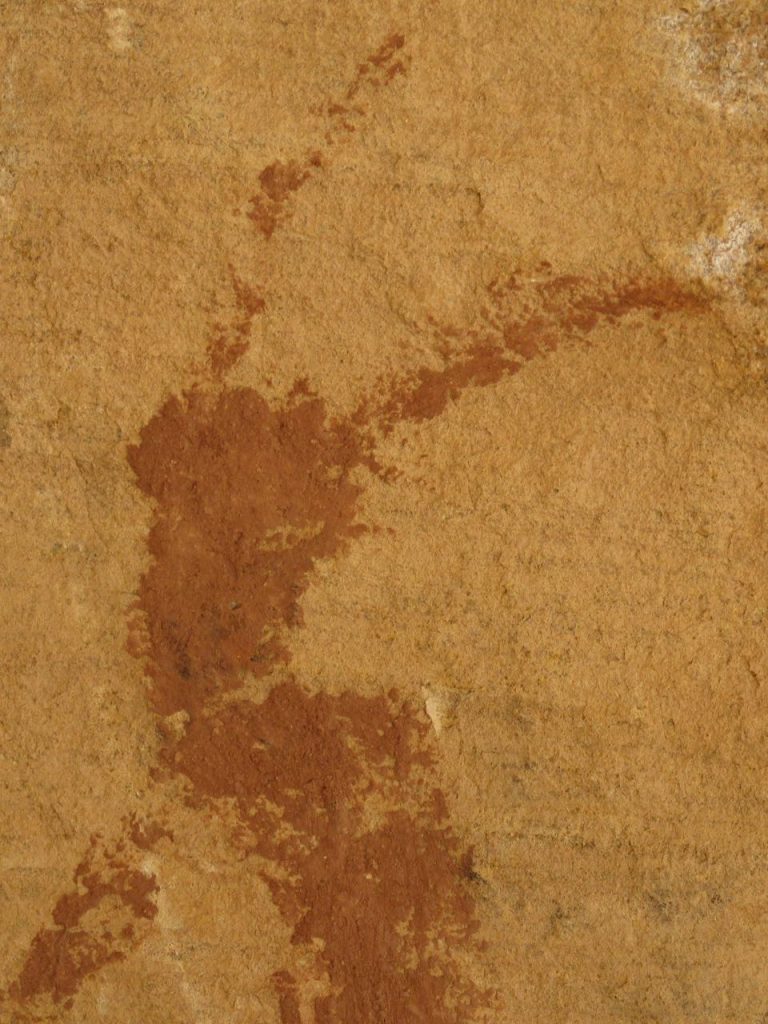 Finn always likes to explore to the outer reaches. I love how massive the rock looks from this angle.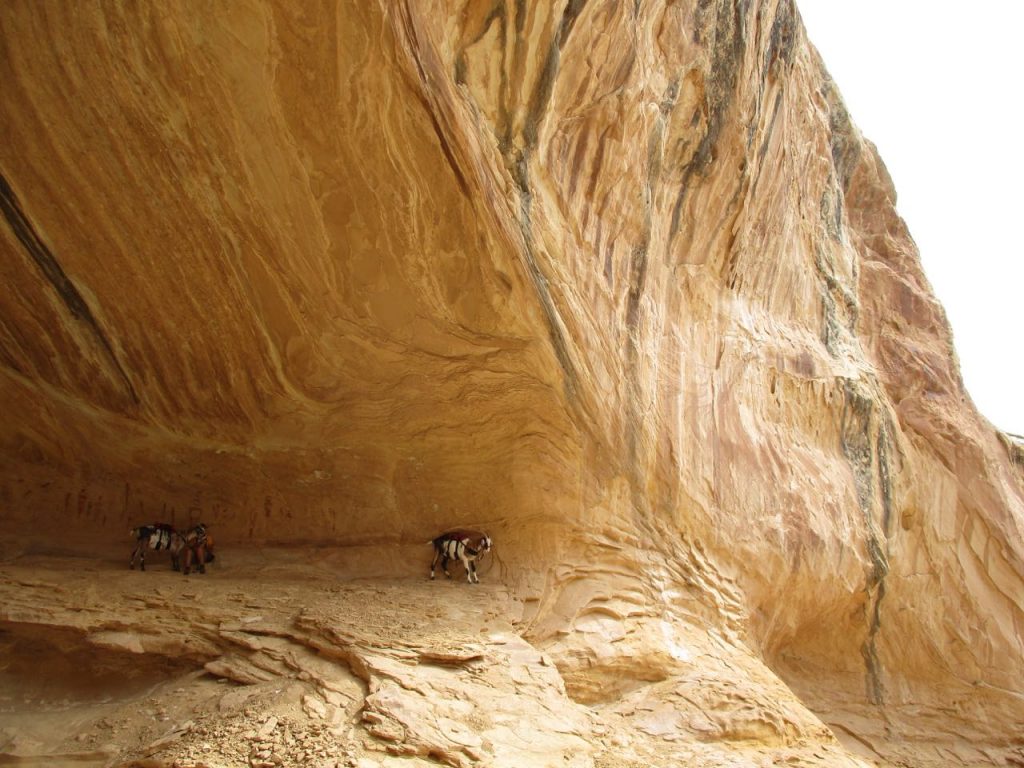 The rock was slippery with powdery dirt, so Sputnik gave me an anchor while I climbed down.