My goats are grounded at home due to a vesicular stomatitis quarantine. The horses got sick, not the goats, but for some reason the goats have to stay home too. It meant that all our Halloween festivities had to remain on home territory. Bummer. Fortunately, we have enough goats and enough costumes that we were able to stage our own private goat Halloween party!
First, Cuzco as Mr. T! His one horn is perfect for fashioning into a mohawk!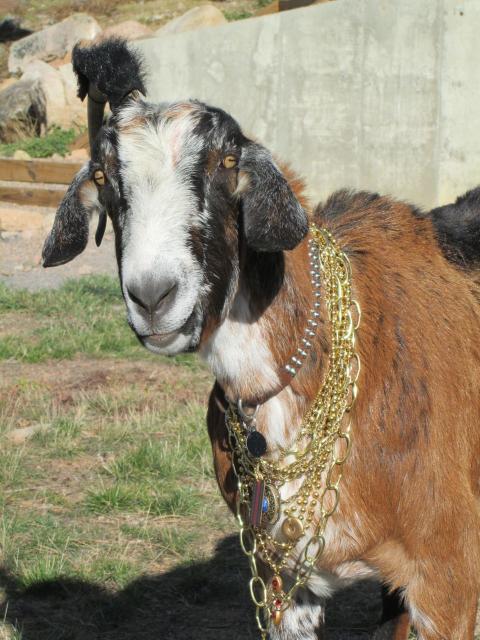 Mr. T as B.A. ("Bad Attitude") Baracus and the A-Team van!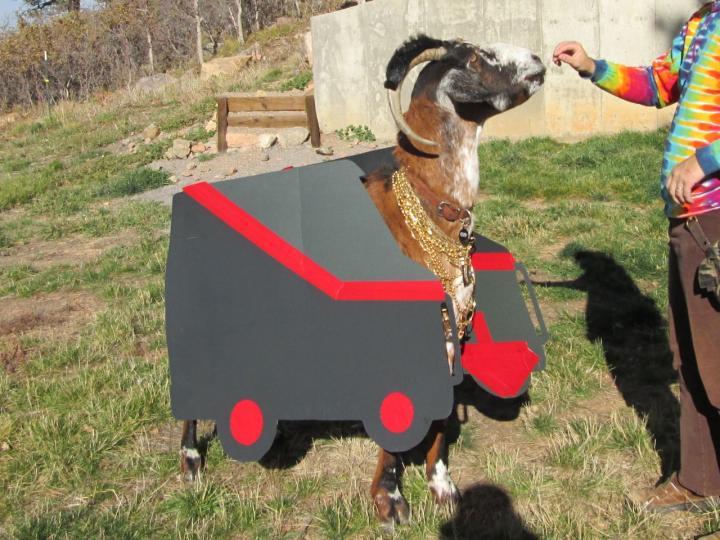 The wind kicked up and the A-Team van kind of took flight. Cuzco looked more like a black peacock when that happened.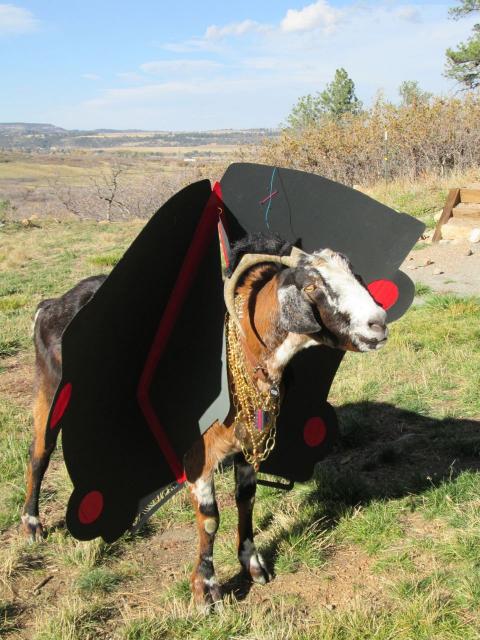 Nubbin the Viking princess.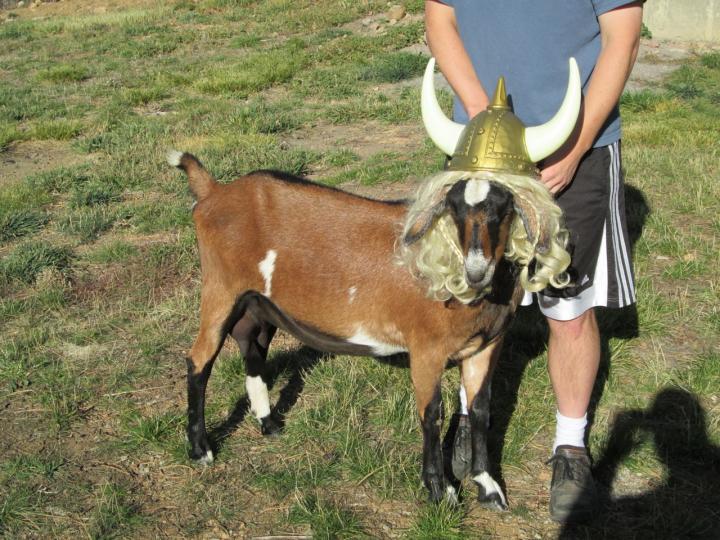 Pac-Man the pimp.

Lilly the girl about town (and boy has she ever been living up to that description lately–I had to retrieve her from the neighbor's goat pen again today!).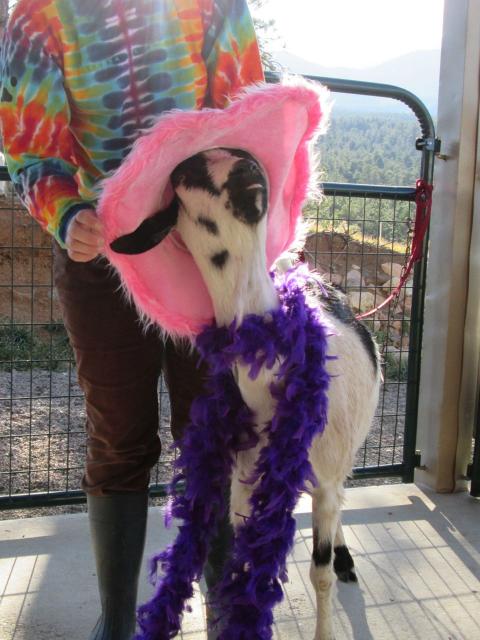 "El Pollo Diablo" Petunia.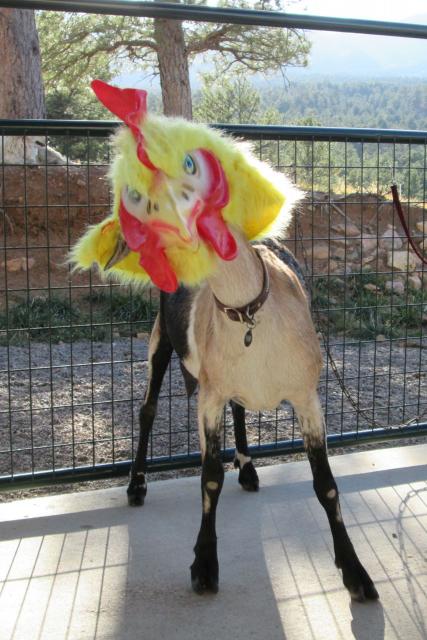 Delilah the Spanish beauty.