While Sadie was busy getting acquainted with her new little girl, Phil and I took Coral to the opposite side of the driveway where Coral could get down to business without distraction. It was about this time that our friends Diana and Emma showed up. They'd been wanting to see a birth take place and they were just in time to watch Coral.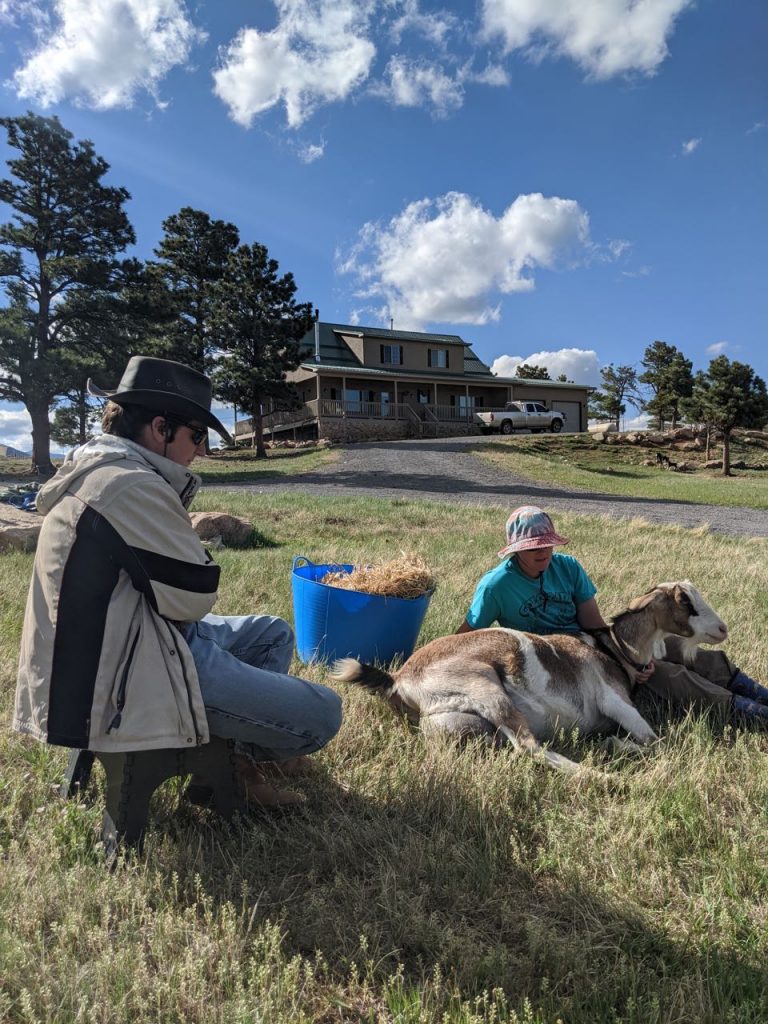 Coral was the only goat this year that needed a little help, and it wasn't because the kid was laid wrong. I think Coral's water had broken some time before but her labor stalled out when we brought her from the shed to the field, then she got distracted by Sadie's baby, then she got dragged to a different spot. By the time she finally settled down to business the kid was stuck and the passage was a little dry. We saw feet protruding but no progress, so I gave those hooves a pull. The head was lying right behind them in the proper position so a few tugs later, out came a beautiful little cou clair buckling–with wattles!
Until now I have never had a photo of myself delivering a kid. Diana had a great angle and it helped that Coral took a break halfway along. The poor kid was confused about his half-in, half-out situation and kept blinking and looking side to side with a somewhat frustrated expression on his face.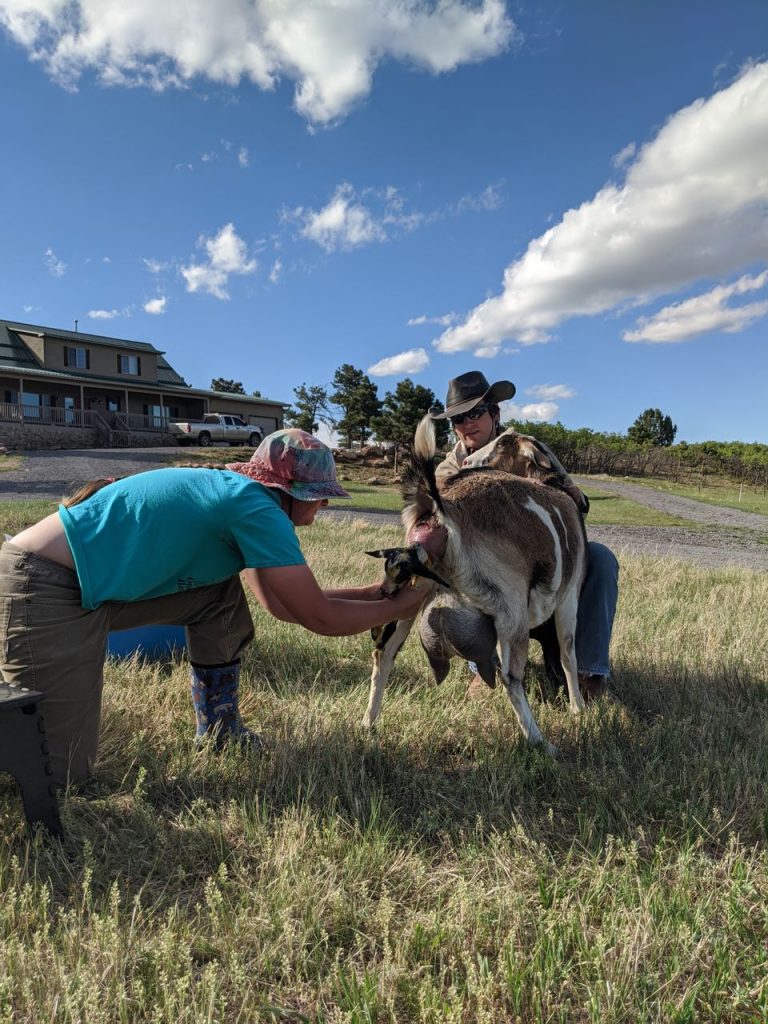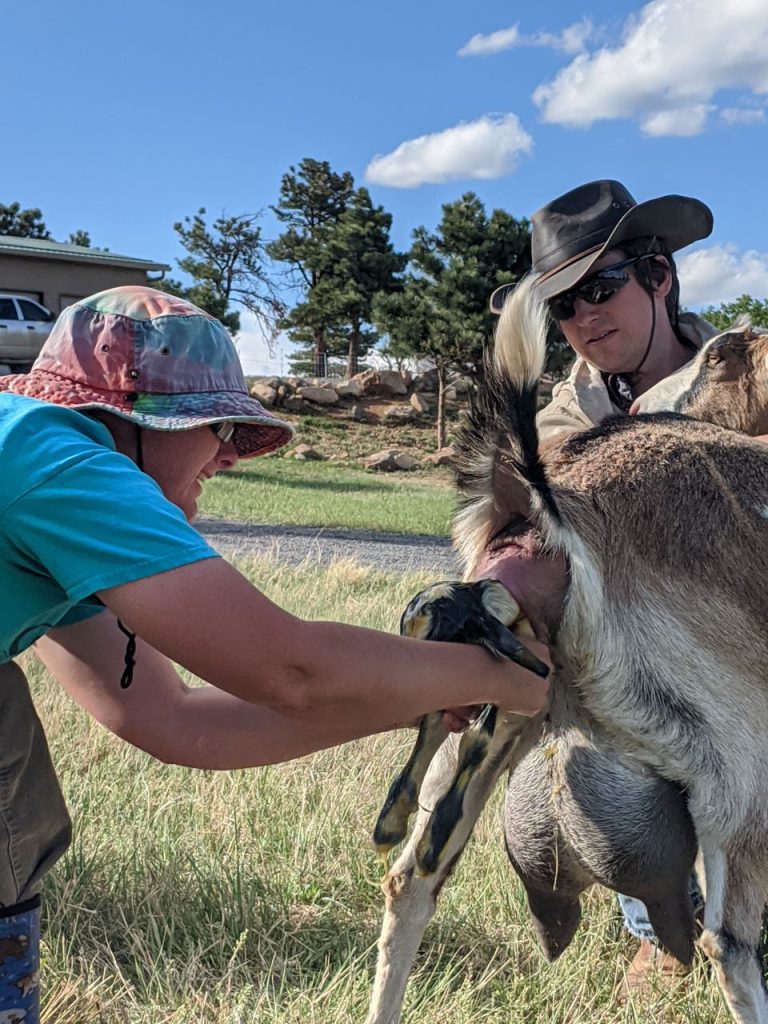 He was a grand buckling of 8.5 lbs. and a striking color.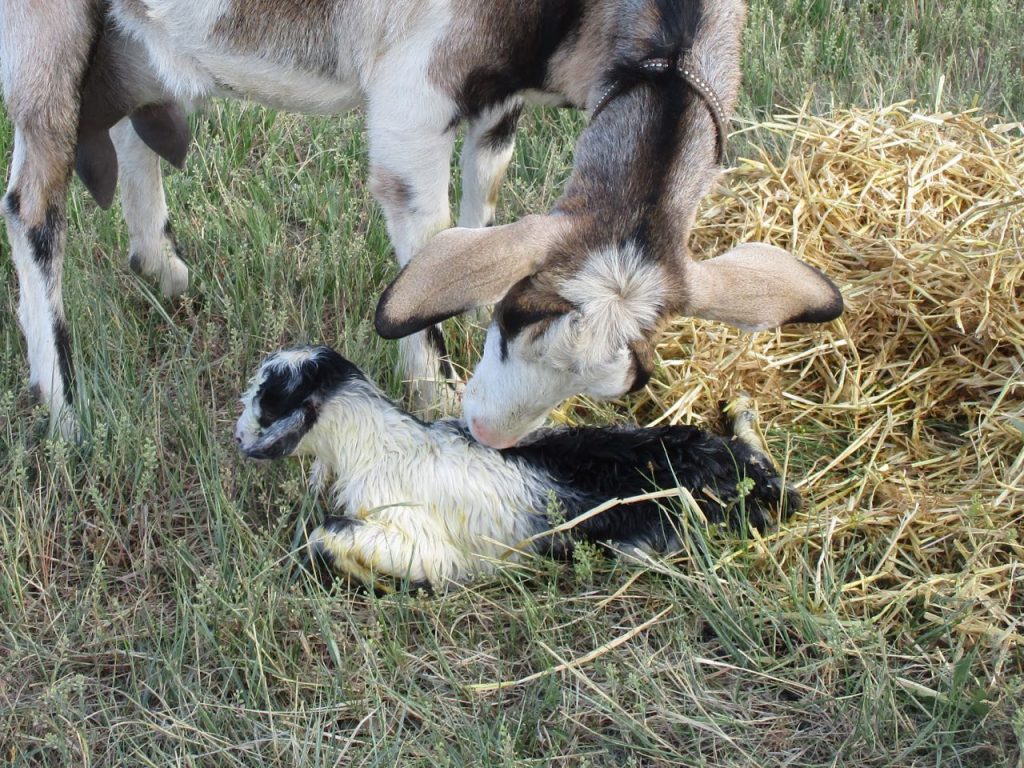 About half an hour later he was joined by a 9 lb. brother of sundgau coloring. He also had wattles!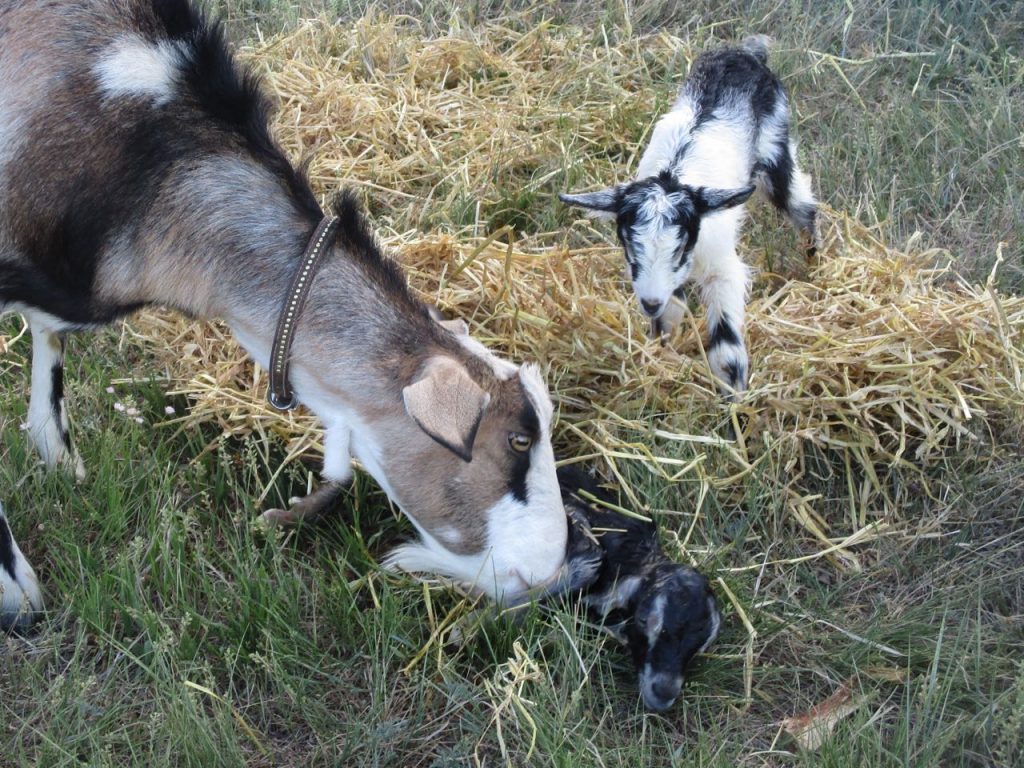 "Can I help?"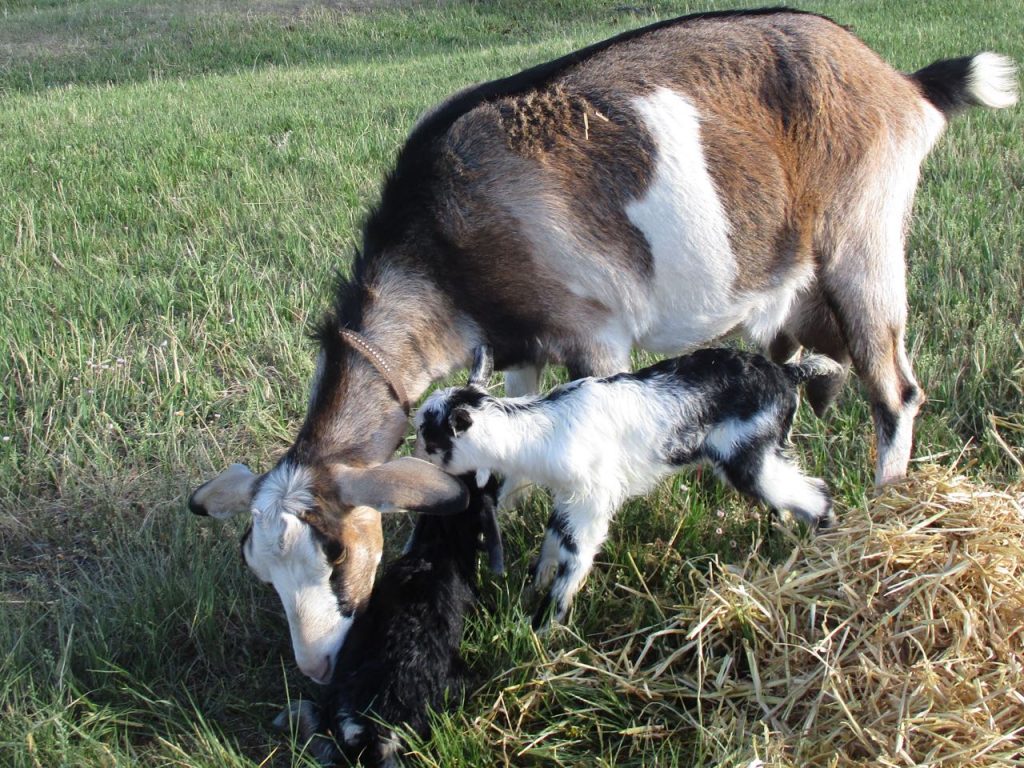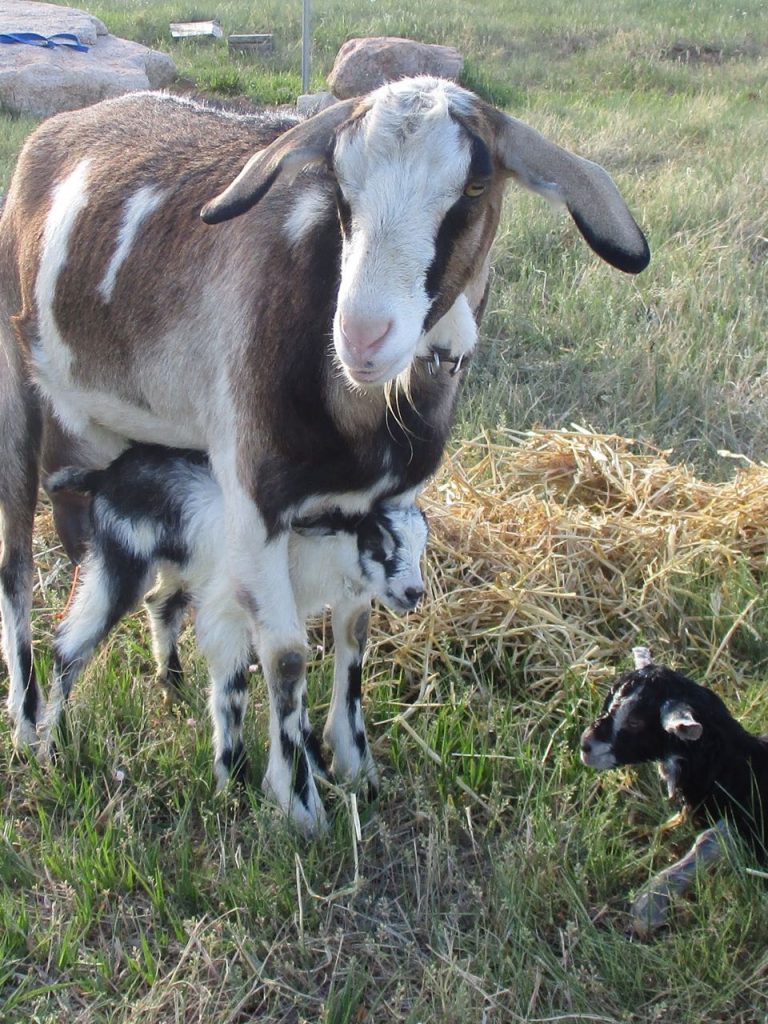 Proud mama! I do love that busy purple tongue!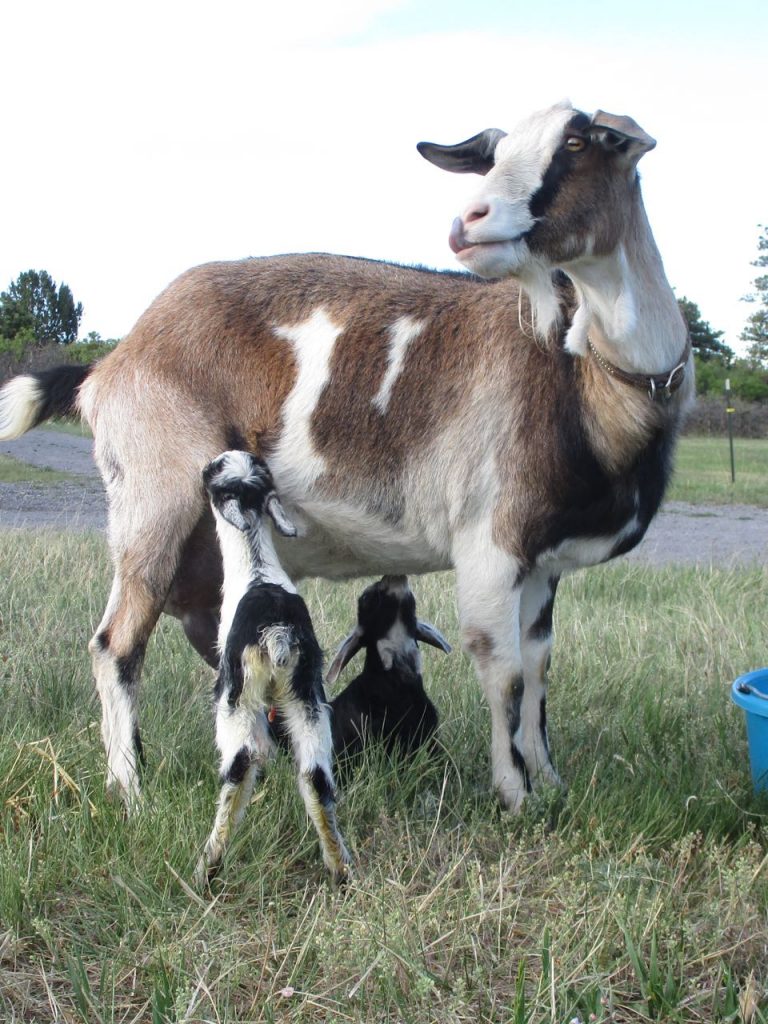 Wattles!!!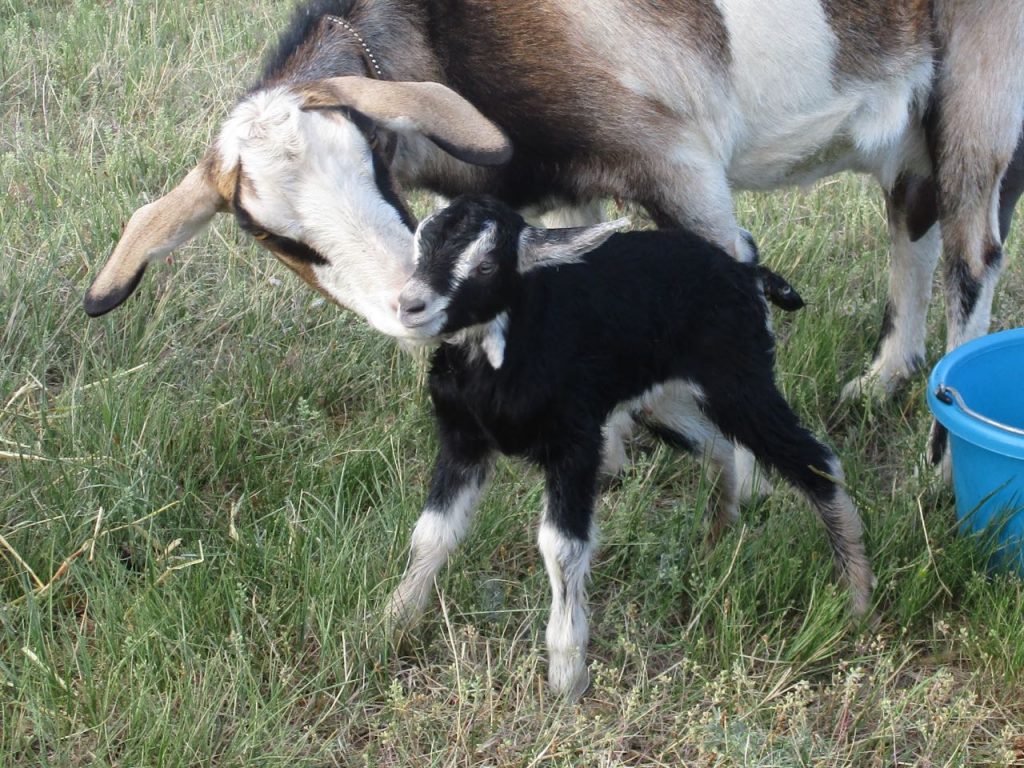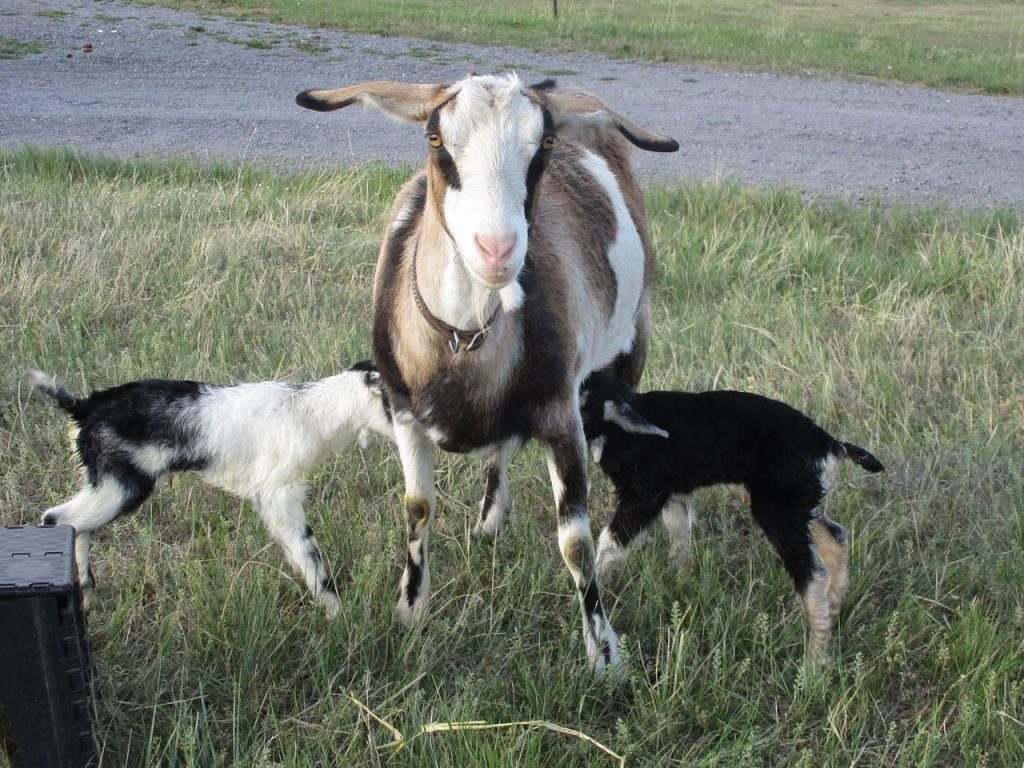 The whole family, and Coral's tongue is at it again.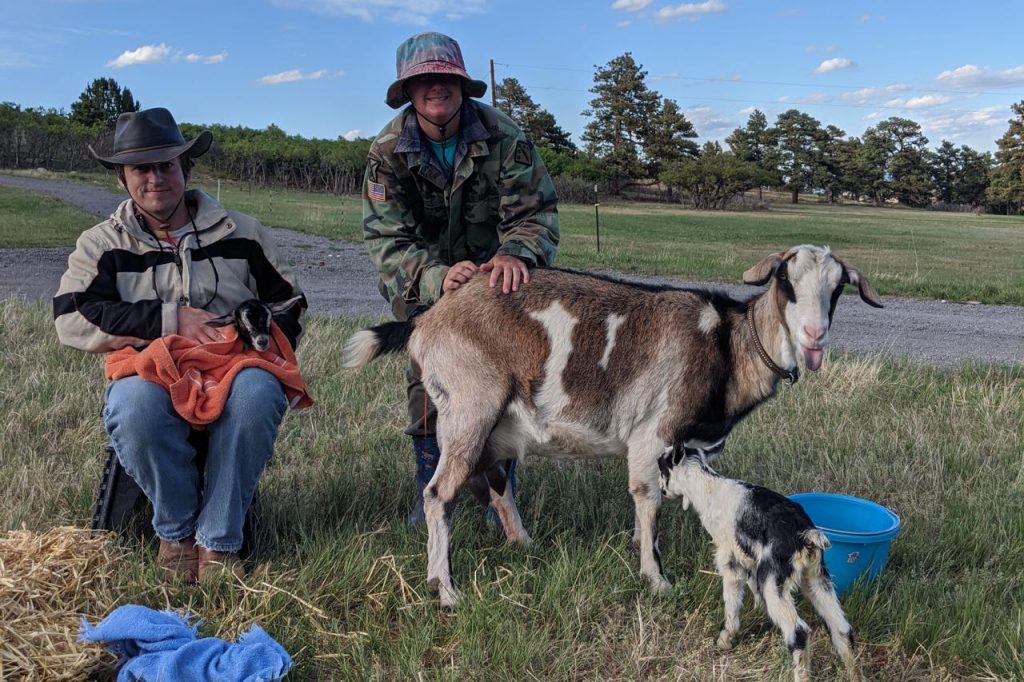 Meanwhile across the driveway, Sadie's kid was dry and leading her mama on adventures all over the pasture.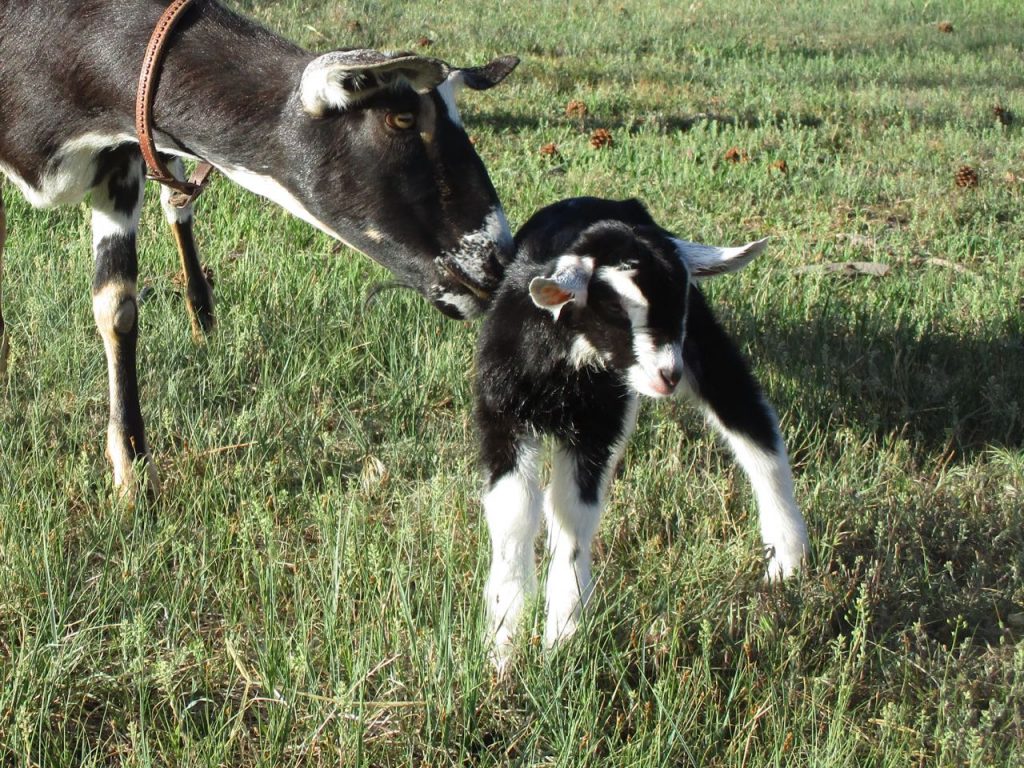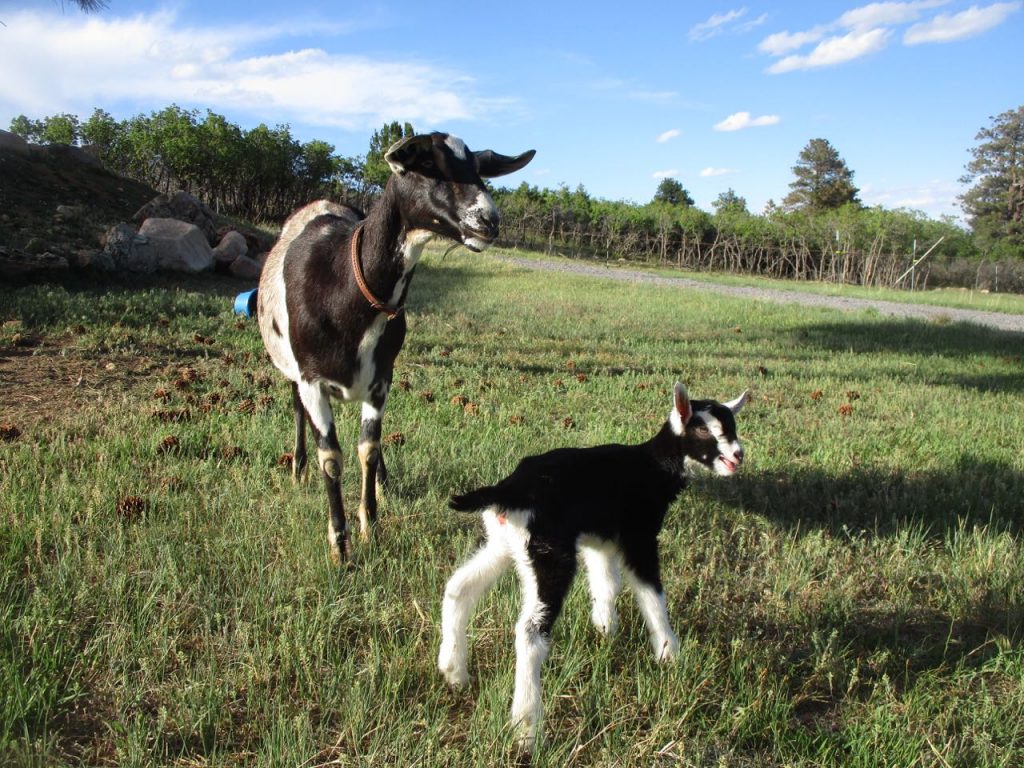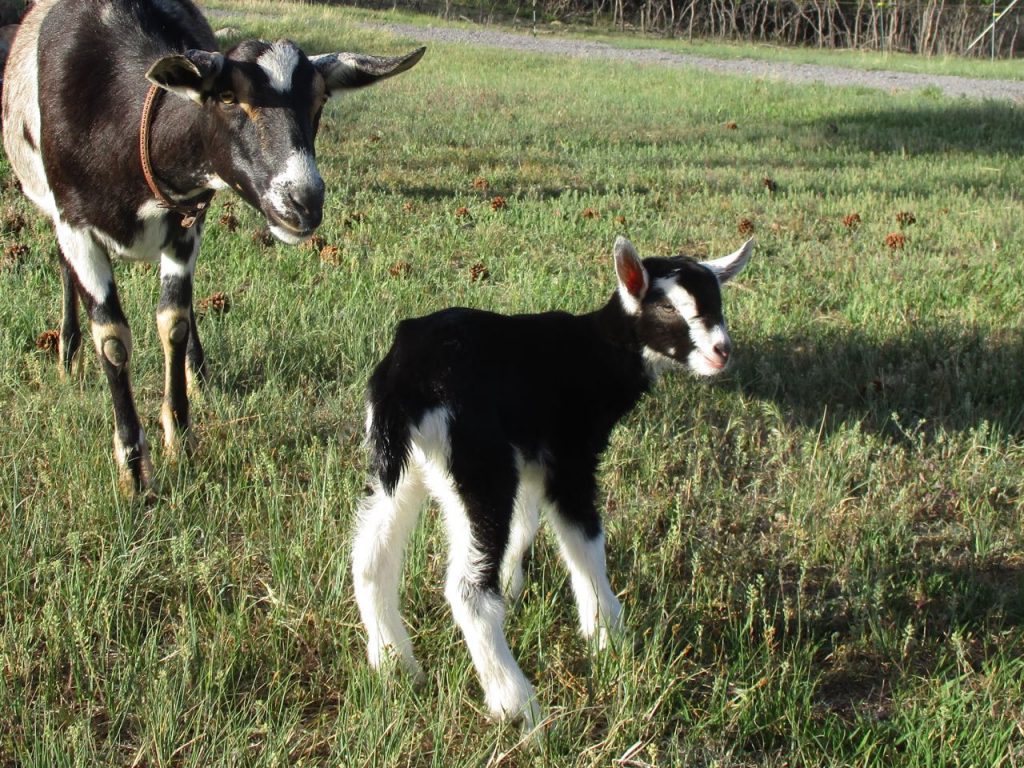 Before she left, Emma held the new little soft baby.