The Goat-O-Rama Gang presents a series of seasonally festive photographs for your enjoyment.
Coral is one of our most proficient tree-trimmers and acrobats.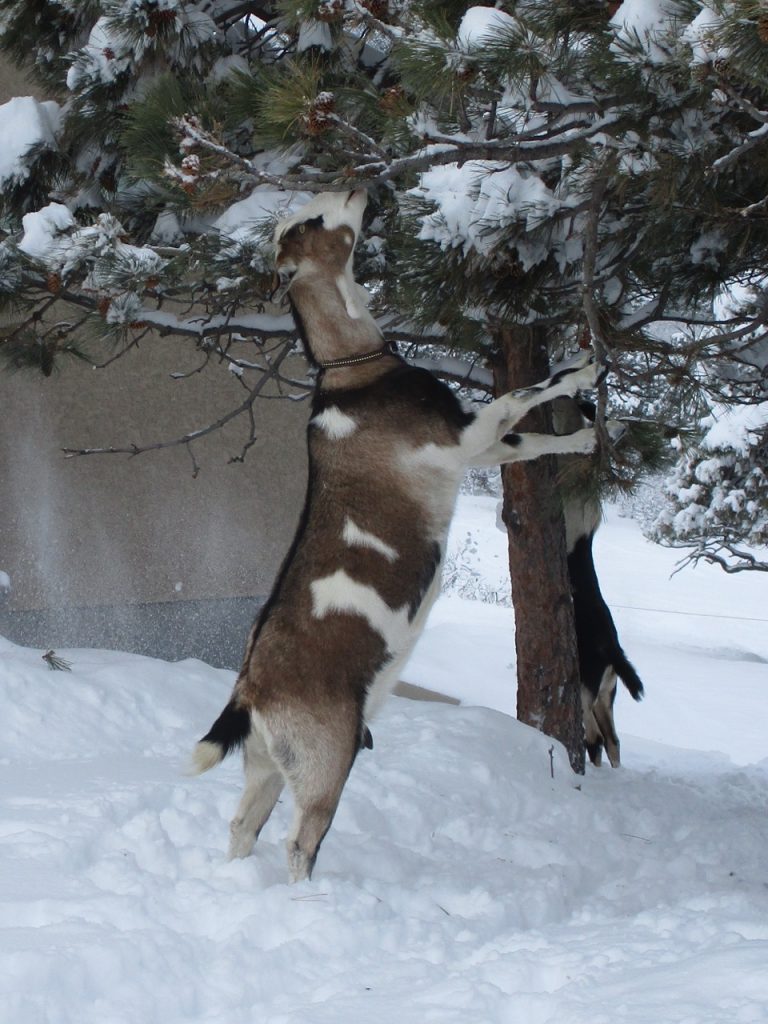 Lovely Rita wears a tastefully fashionable "sprinkle of snow" cape with festive "sprig of pine" accessory.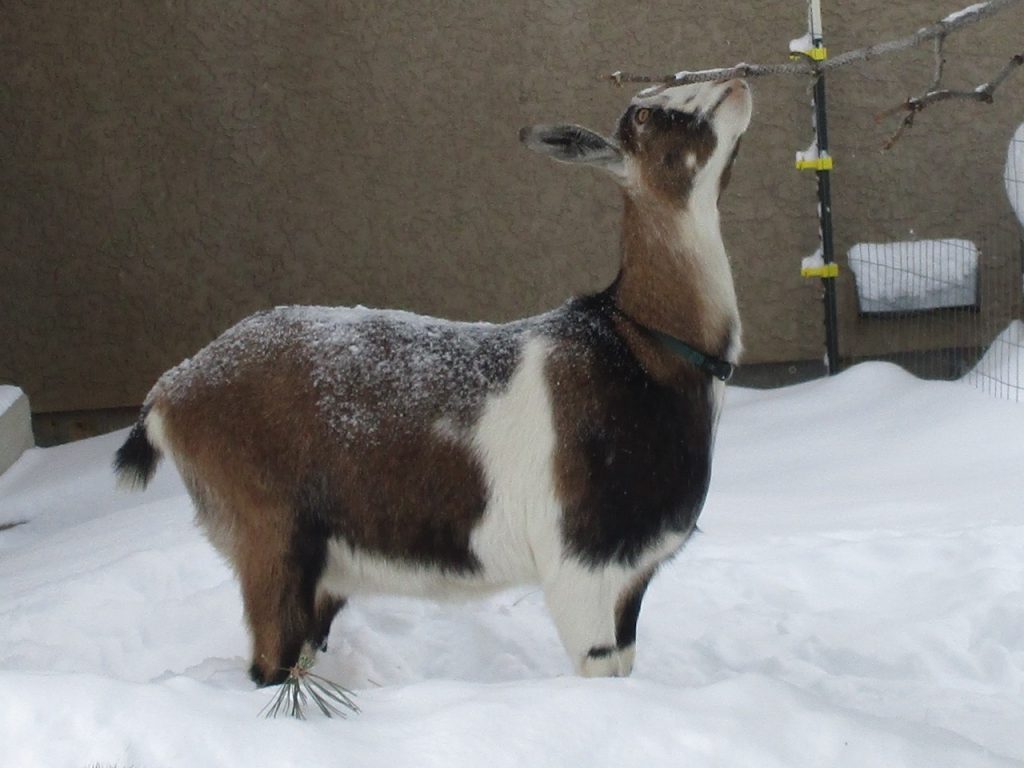 I may have been premature in choosing a photo for the Christmas card this year.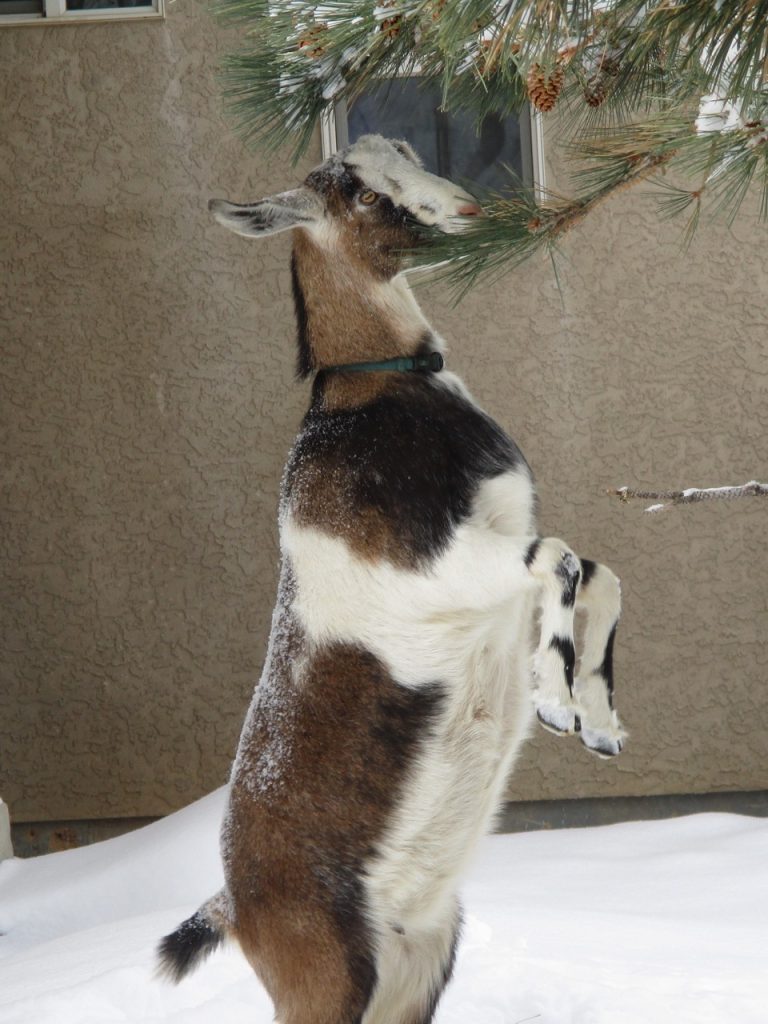 Tigerlily will not be outdone by the younger generations! She can still dance with the best of them,  and her white spotted coat needs no holiday enhancements.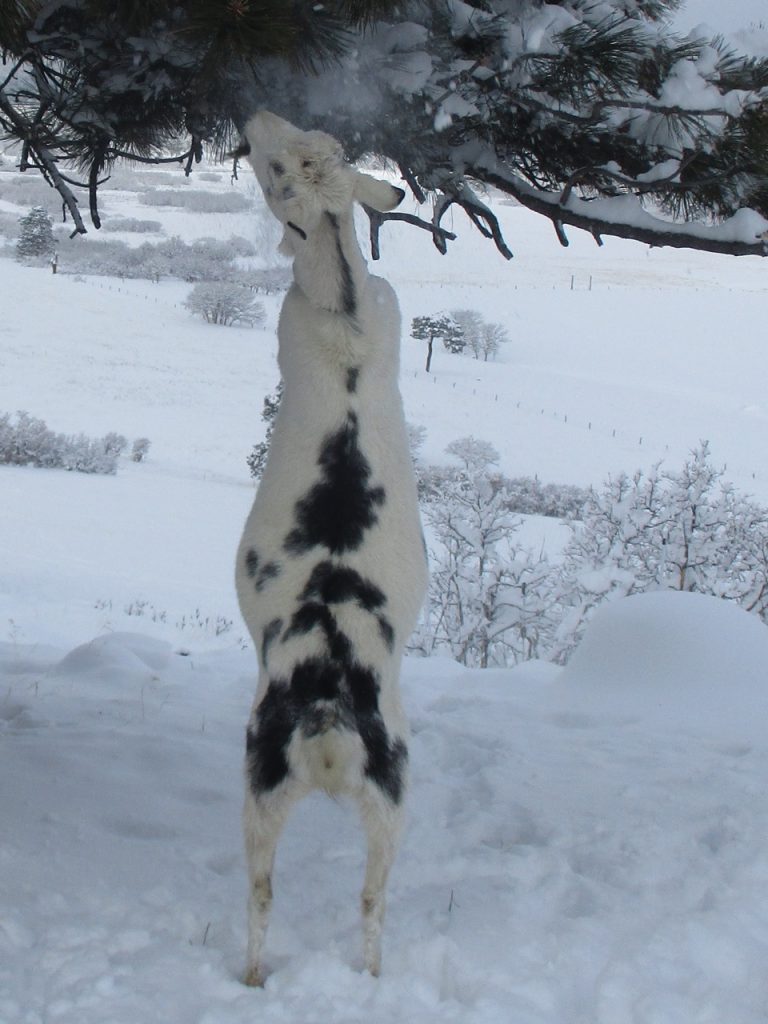 Snowball gazes in rapt admiration at her glamorous and athletic mother.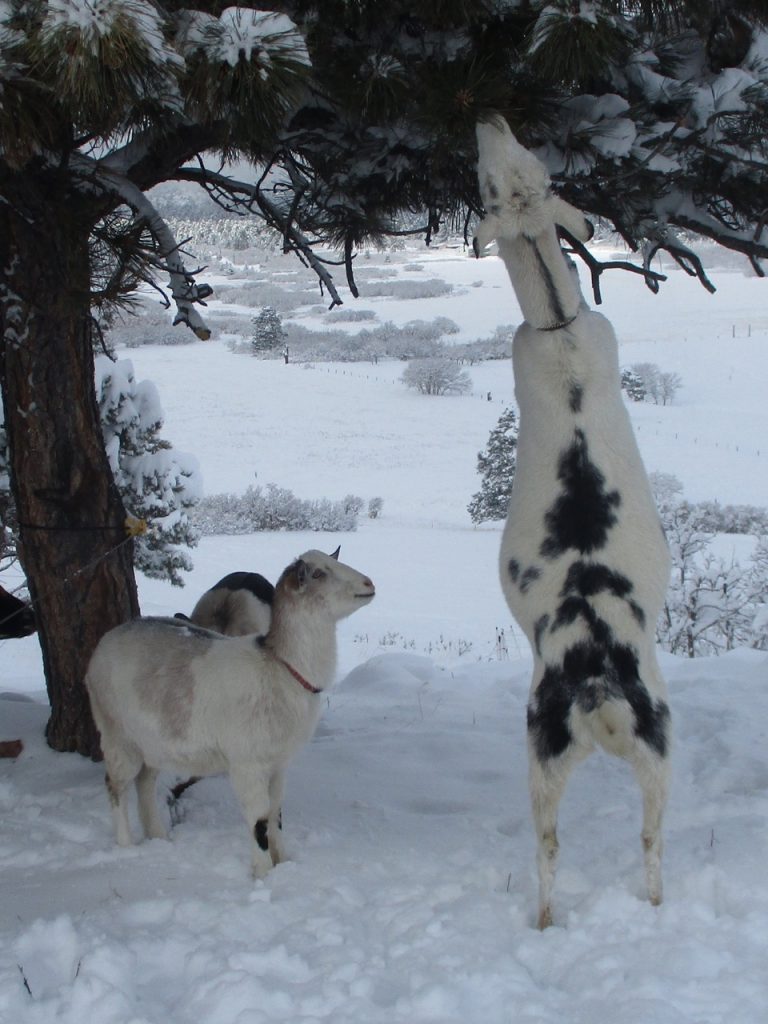 With this balancing act, Finn appears to be trying out for the circus.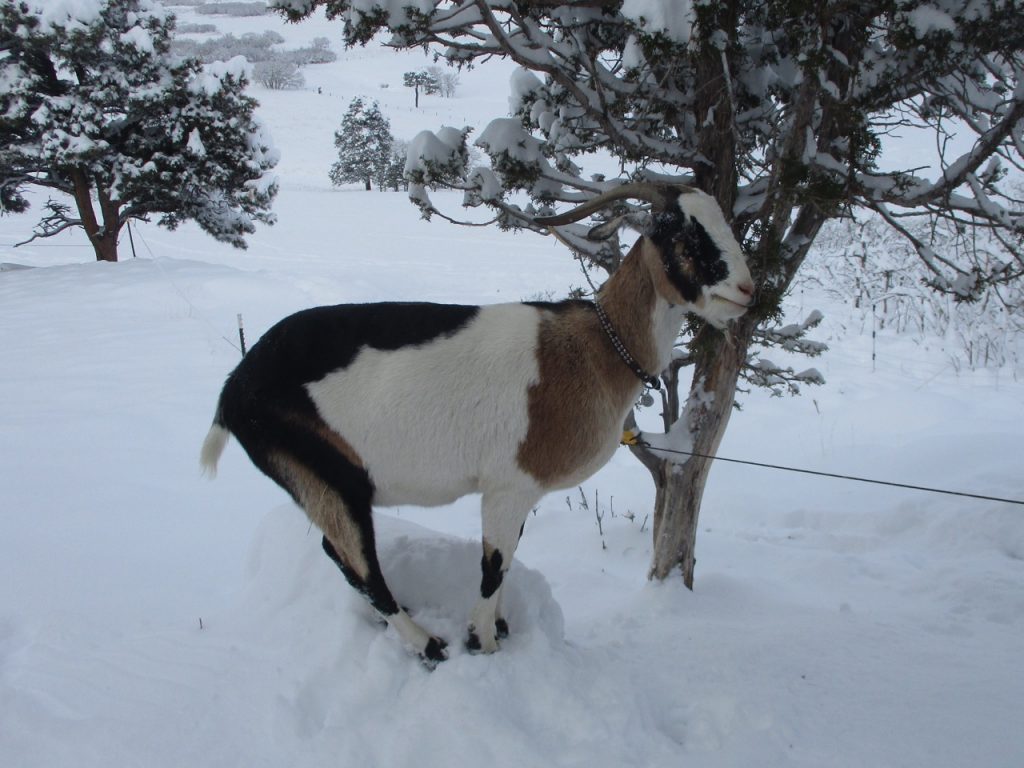 Sputnik in regal form.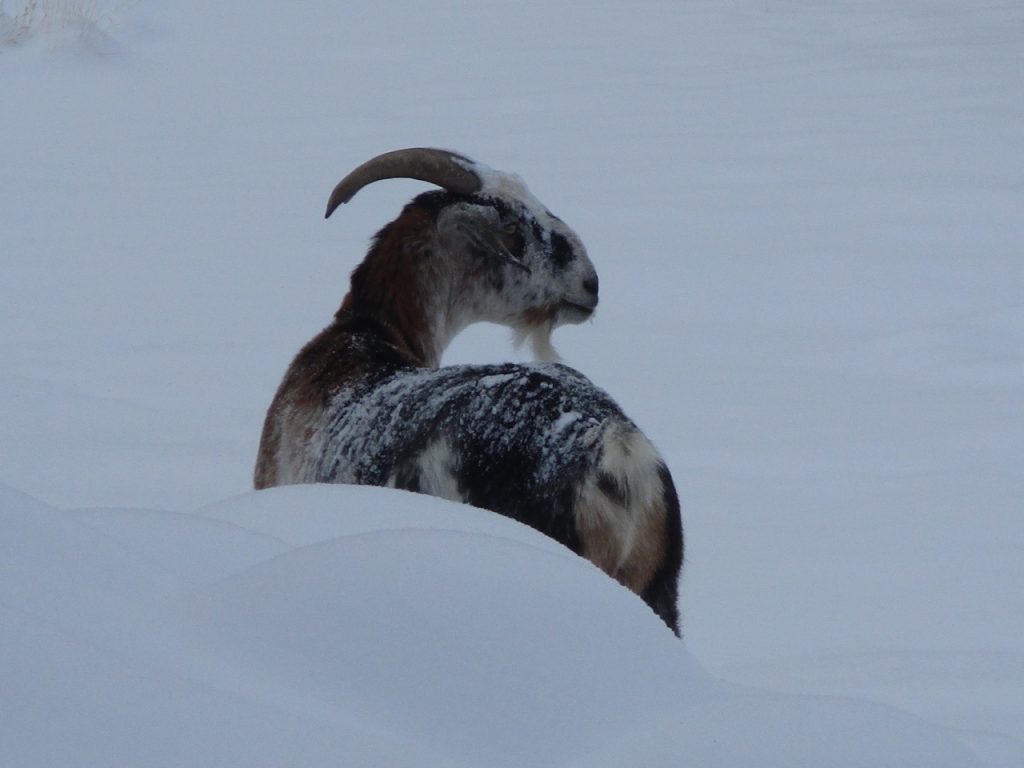 Coral, a.k.a. "Fuzzy", wonders whether it might be easier to flap her ears and fly to the treetops.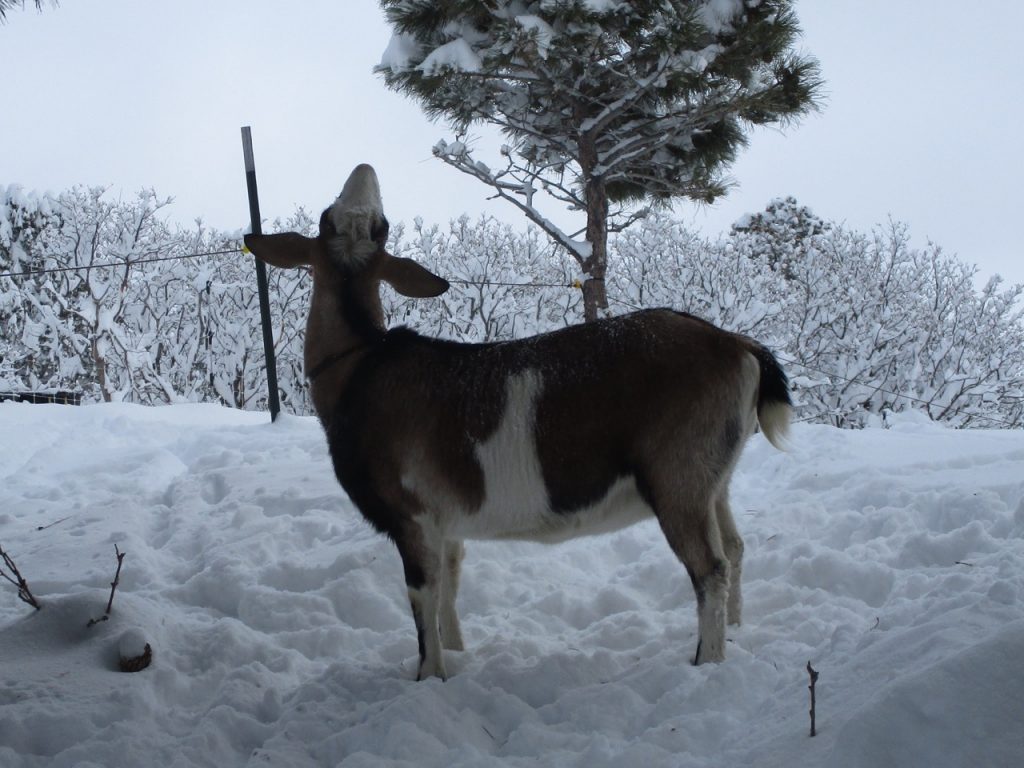 Mother and daughter–what a pair! So similar and yet so different, and both look stunning in the snow!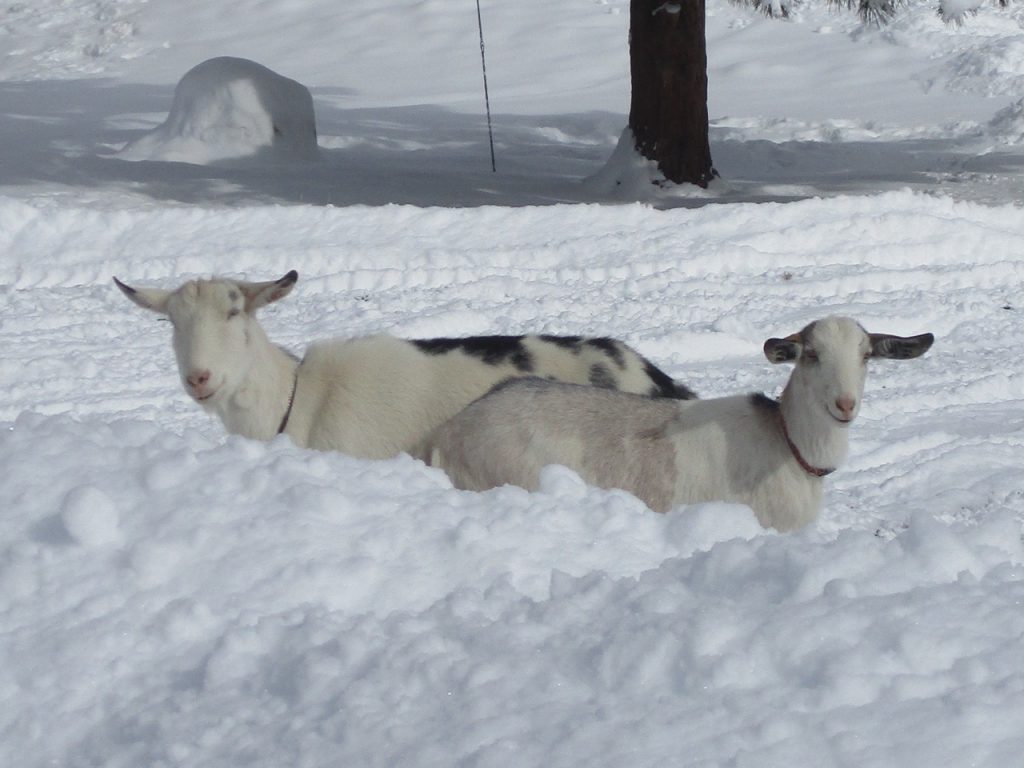 The rest of the photos belong to Miss Snowball. She has turned out to be the biggest, the prettiest, the softest, and certainly the most photogenic baby of 2019. Her pure white baby coat has been replaced by her permanent color, which is as stunning and unique as her mother's but with a very different expression. Unlike Tigerlily's minimal bold black spots, Snowball has developed a soft roan wash over much of her back. Her ears darkened to a beautiful fawn brown that frame her white face and cherubic smile.