4th of July was different this year. Normally Phil and I are gung-ho to show off our team and wagon in a parade, but we weren't quite prepared this time, having been out of town so much in June, so we stuck close to home. Phil went for a little hike while I stayed home and caught up on some office work.
Yeti ended up helping me in the office. I kept hearing plaintive baby goat cries circling the house so I went out to see what was going on. The herd was nowhere to be found and Yeti was wandering very despondently by himself. I took pity on the poor abandoned waif and invited him up to the office. "Wheeee!!!"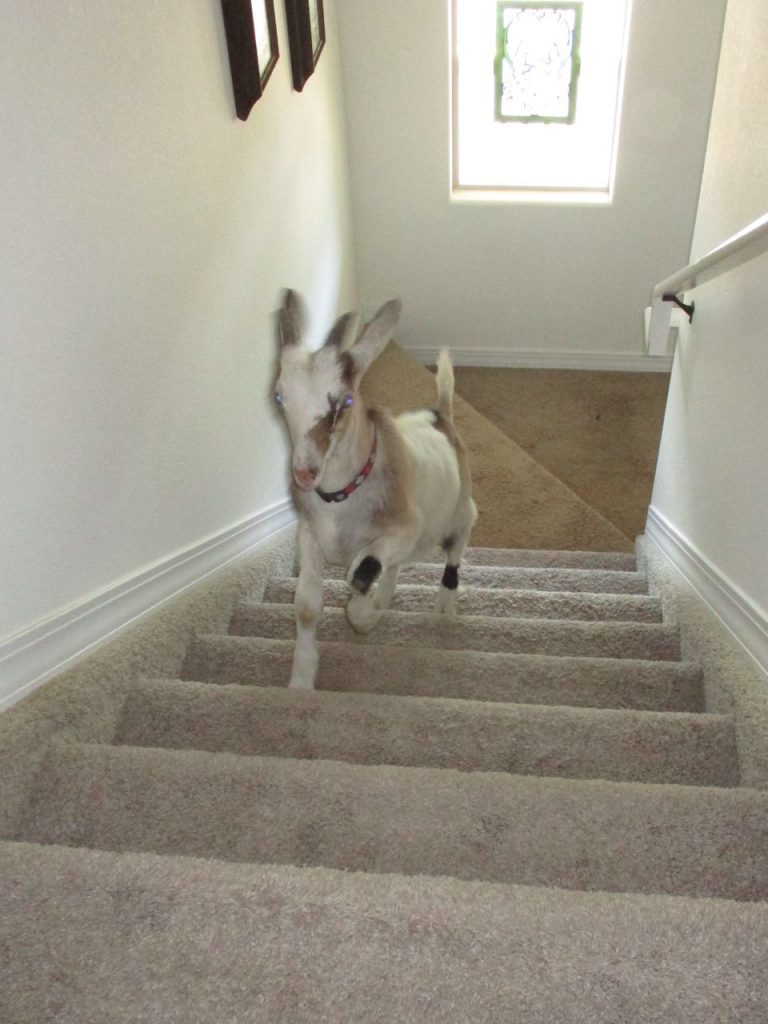 Our office is crammed full of interesting things for a baby goat to sniff, chew, hide behind, and play on.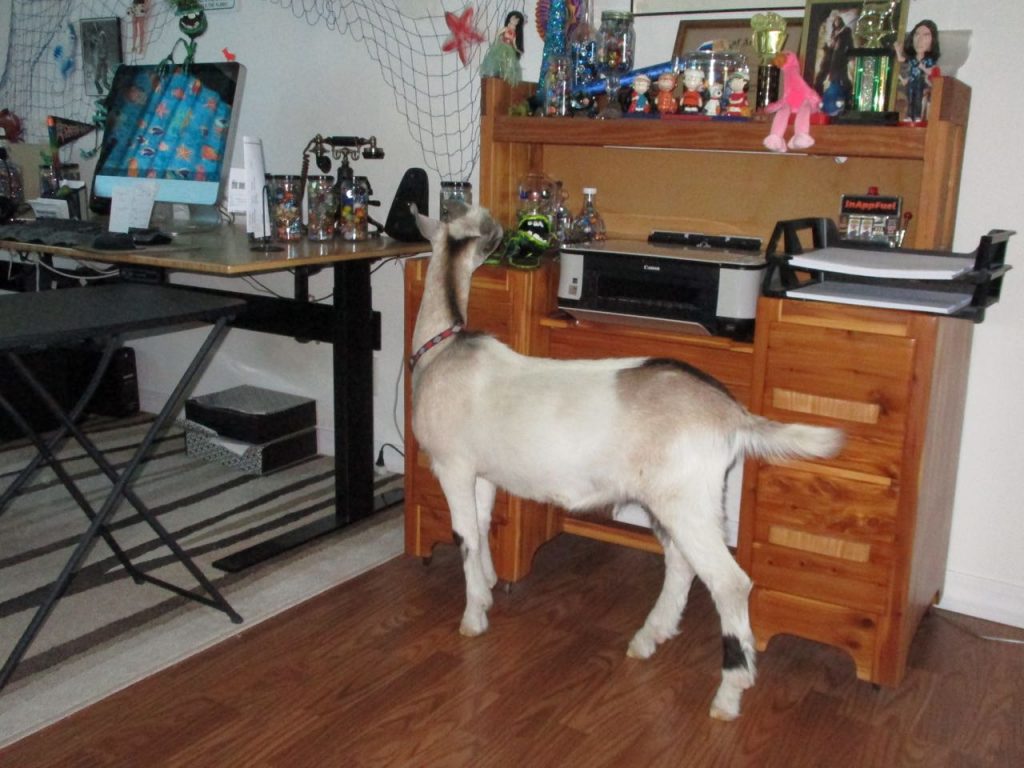 Yeti politely introduced himself to our "cowch."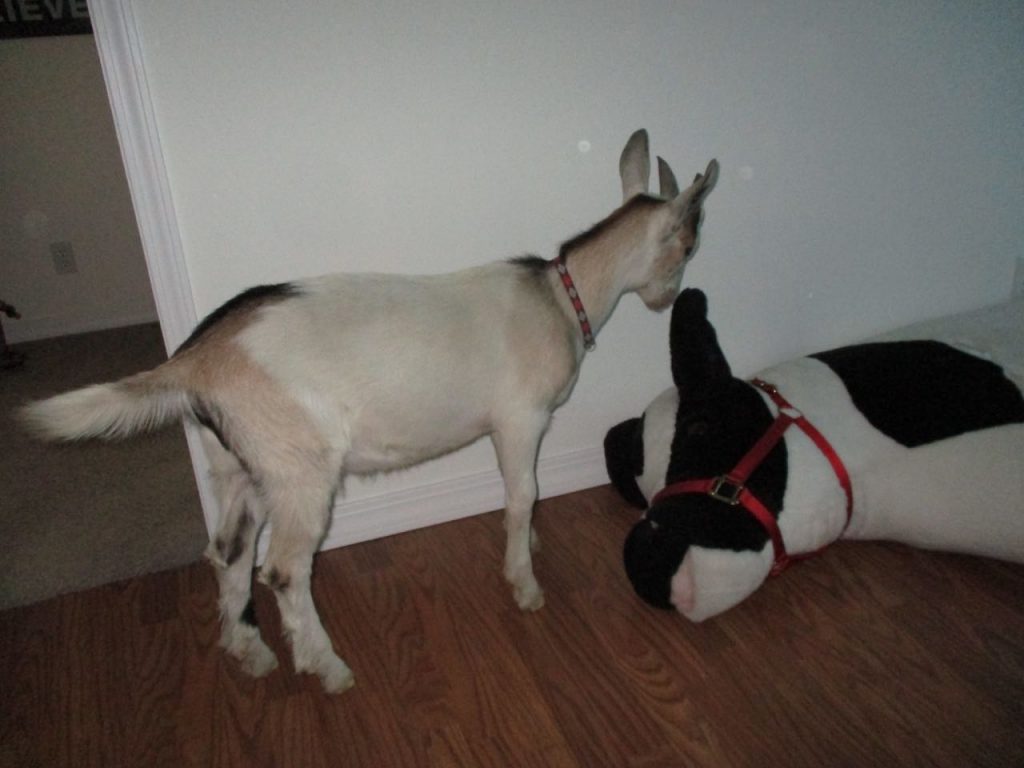 "Oooh… squishy!"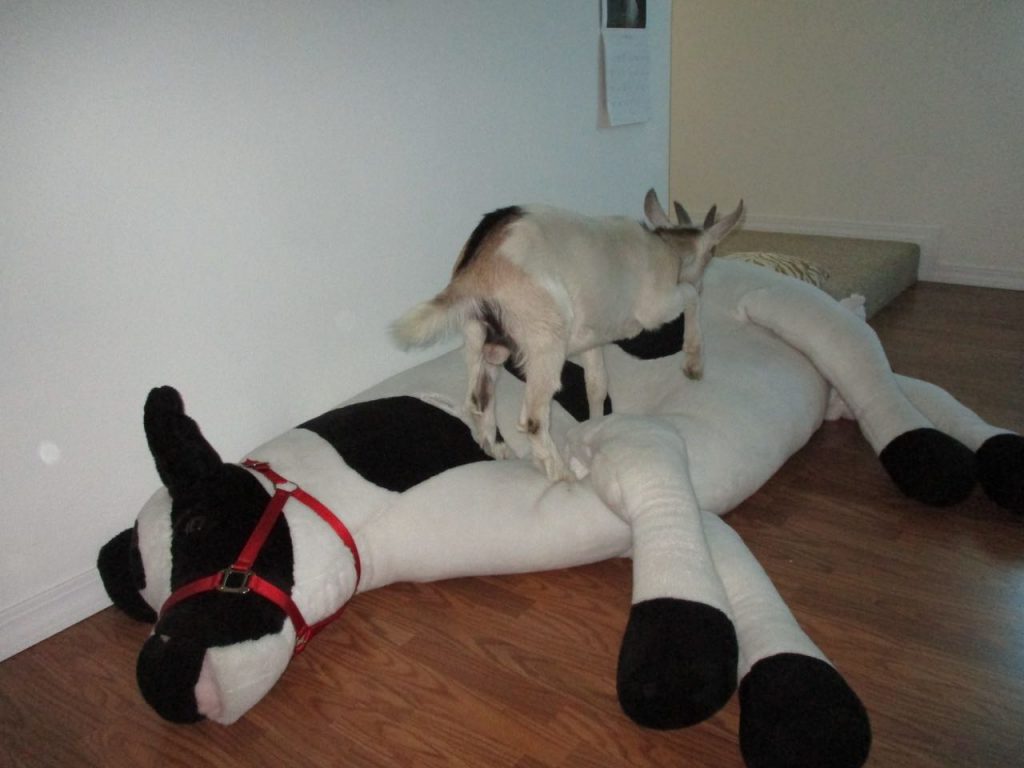 "I wonder if I can get milk from here?"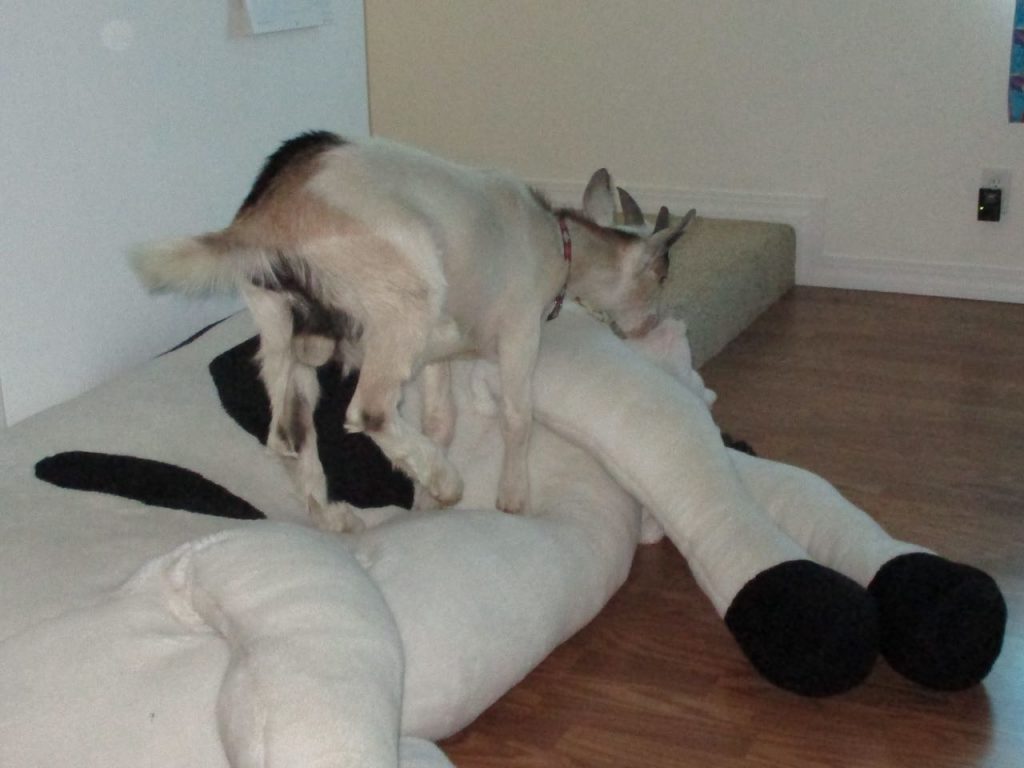 The swivel chair was especially fun to play on!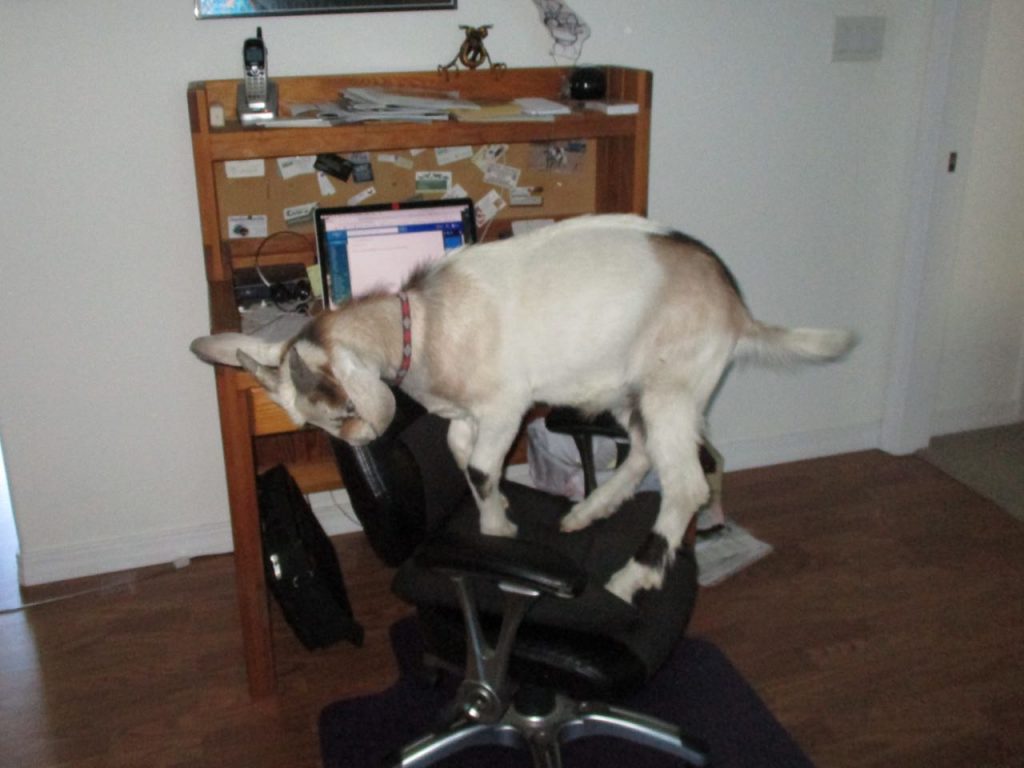 "Can I watch YouTube videos?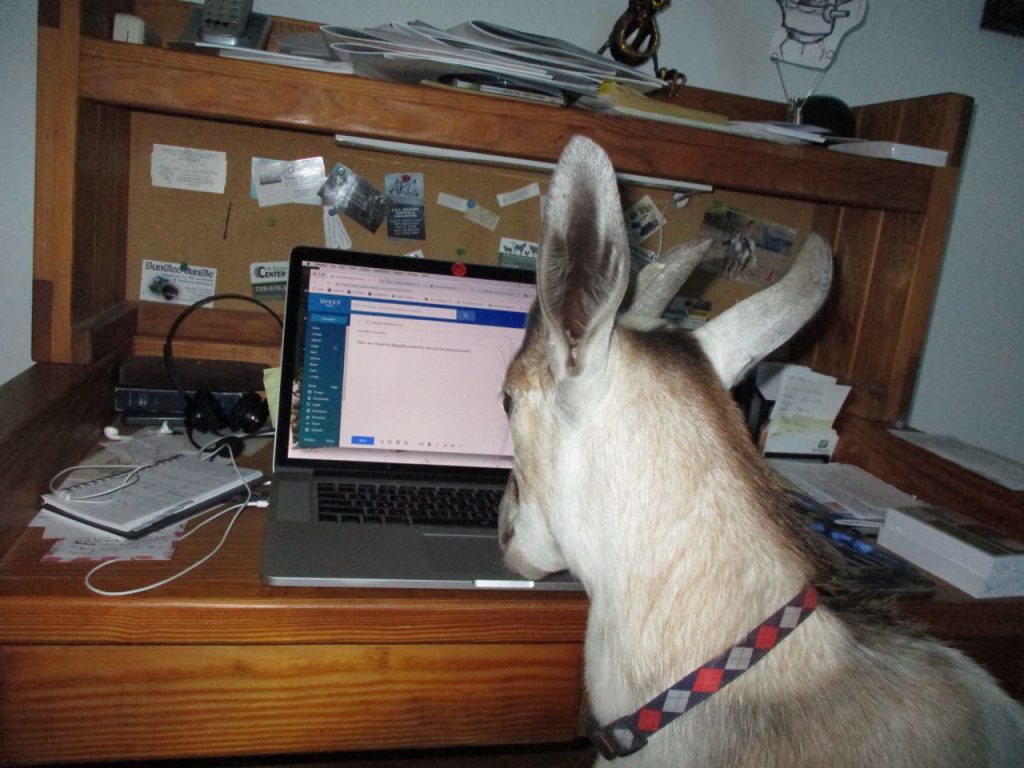 I made him get down from my desk, so he decided to try out Phil's.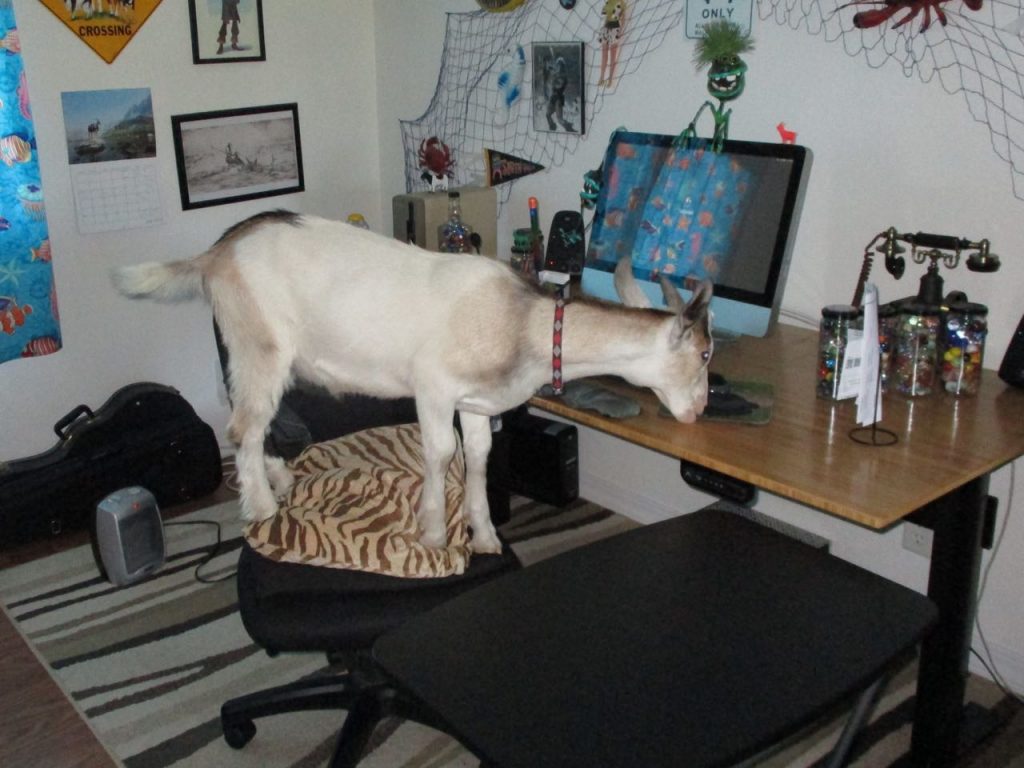 The excitement level escalated very quickly after this and I had to abandon the camera and go into full chaos control mode as Yeti began zipping up and down stairs, launching on and off chairs and couches, ricocheting around the walls, and chewing everything within reach. He was also shedding hair all over the place.  As soon as his mother came back to claim him, he was outside!
"I love you, Yeti, but you're not easy house guest any more, wild man!"