Bear with me because I had a very hard time narrowing my photo selection down! We took over 150 photos today and nearly all of them were fabulous! (I can't say much for the photographers, but when the scenery is this incredible you can't really go wrong.)
Today we hiked Uncompahgre Peak, the highest 14-er in the San Juan range at 14,321 feet. Although I grew up in Lake City, I never climbed this peak. I was hoping we'd be able to do it on this trip but wasn't sure if the weather would cooperate. It kind of didn't, but we took a chance and climbed it anyway.
Before we got to the trail we encountered this beautiful waterfall on Nellie Creek.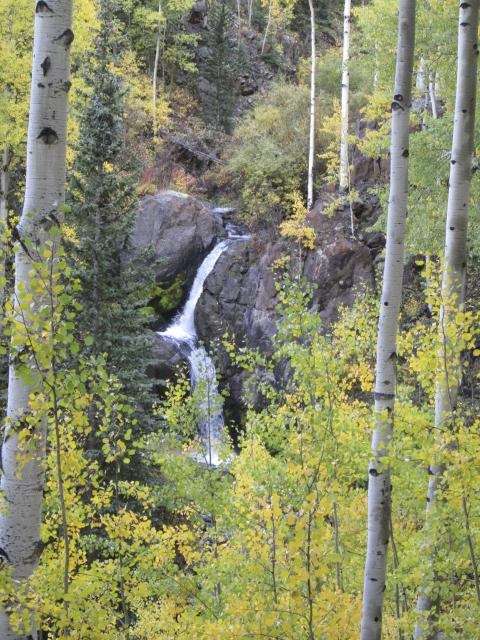 Our destination: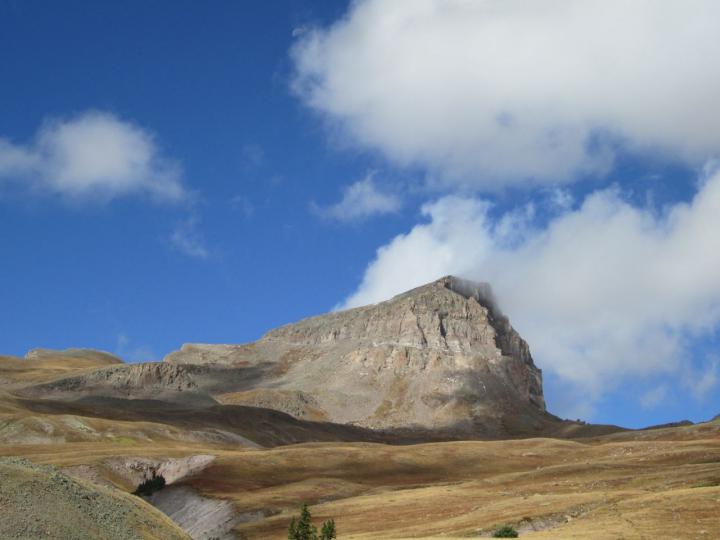 "Thank-you, Sputnik, for carrying my stuff up the mountain!"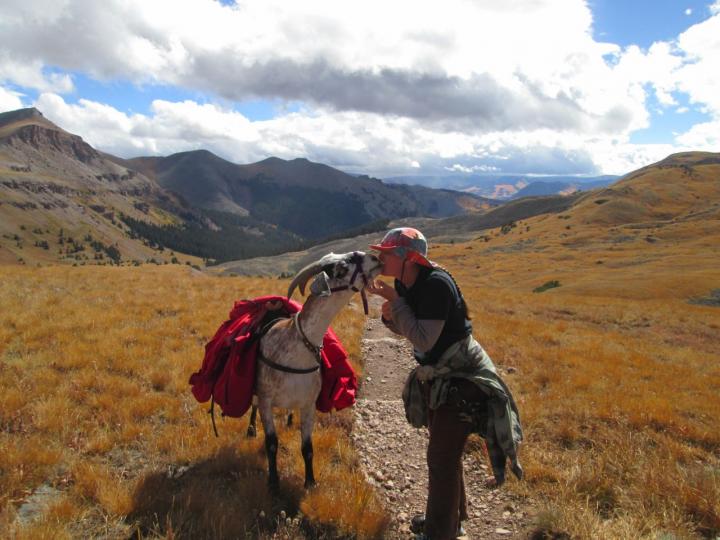 Phil took a brief rest on this convenient "outcropping".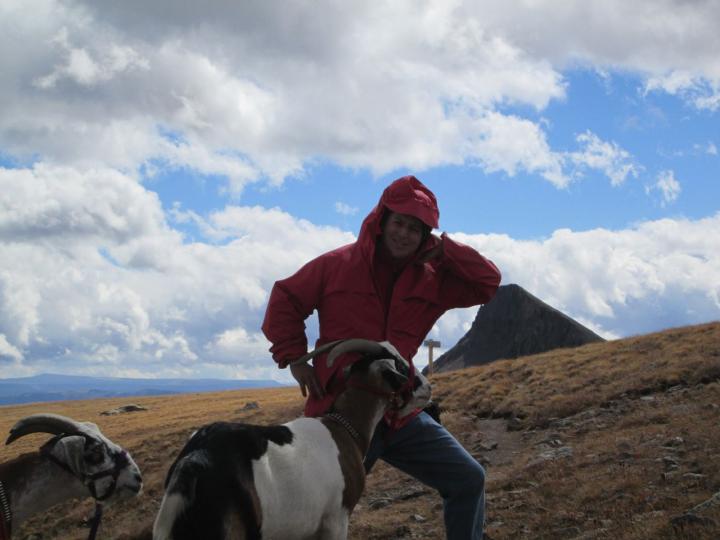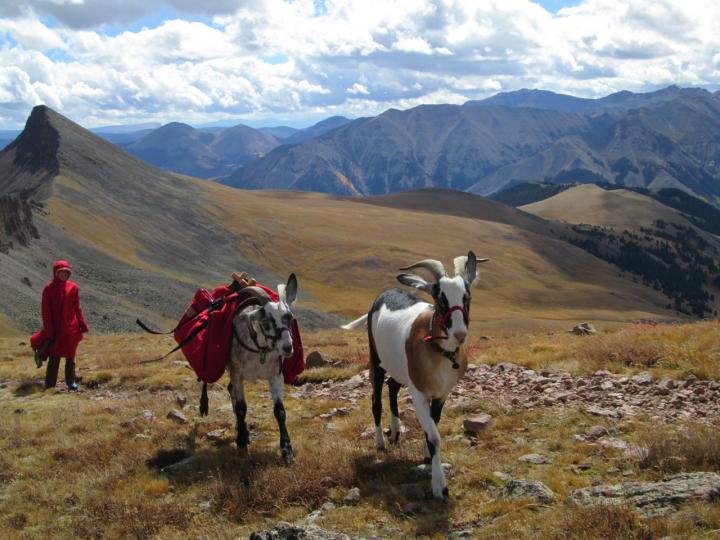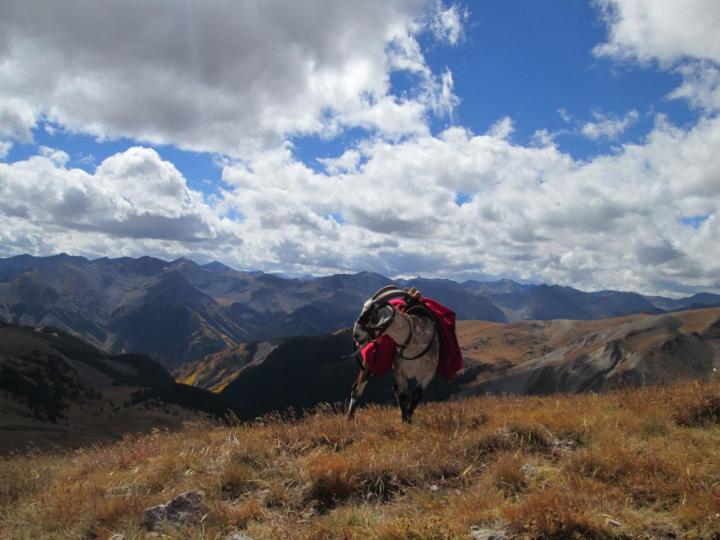 Looking toward the summit.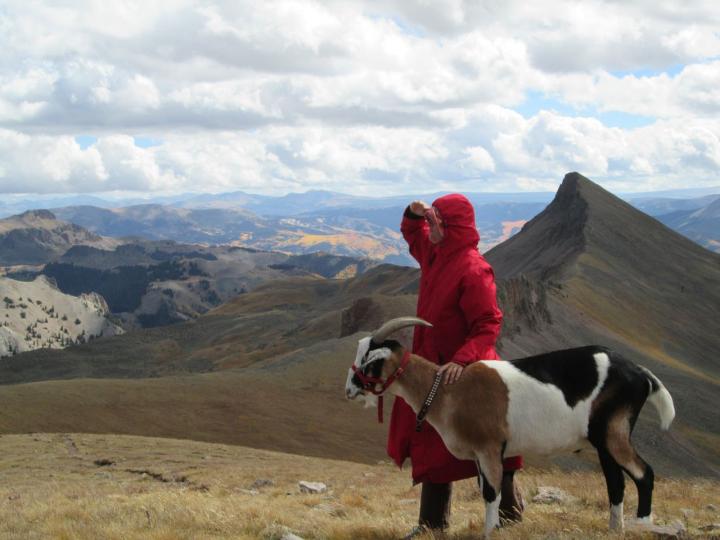 Sputnik found a convenient, well-padded place to rest his weary head.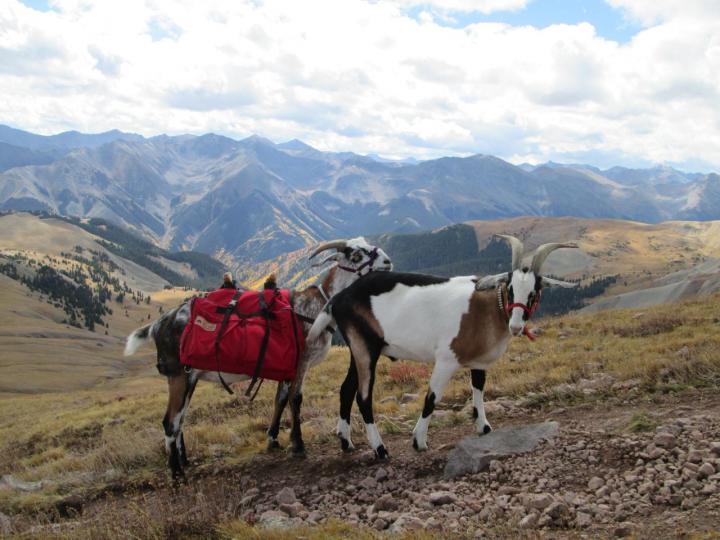 Uncompahgre peak: Getting closer!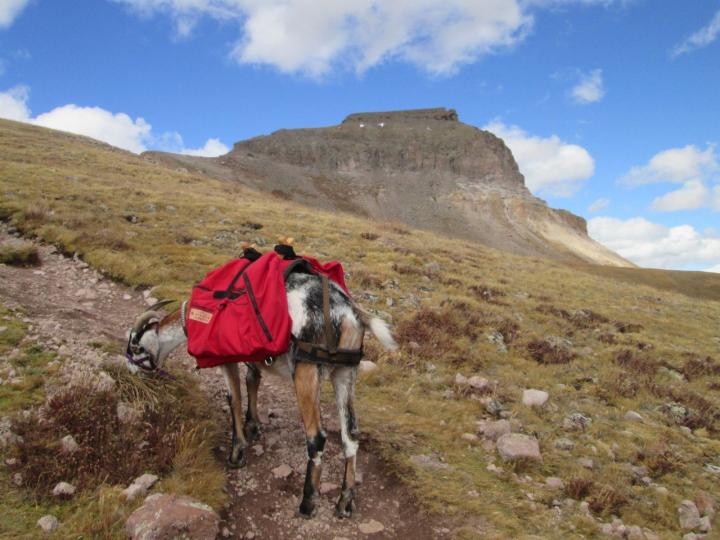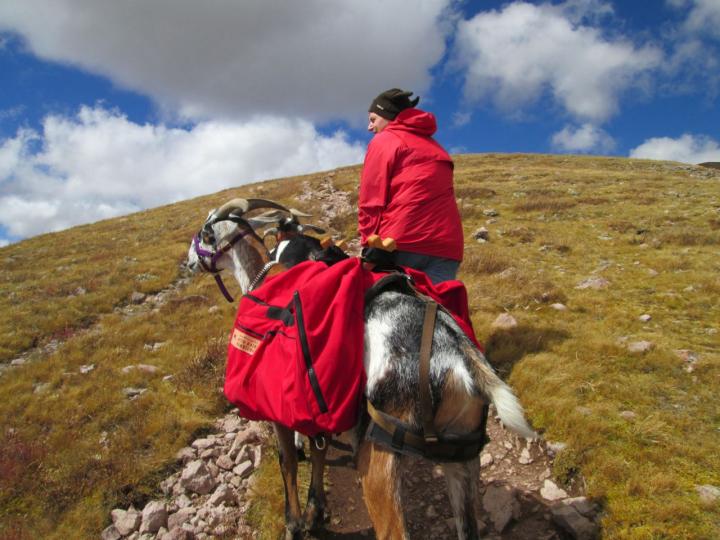 Sneaky Sputnik! Phil needs to keep an eye on that cookie pouch!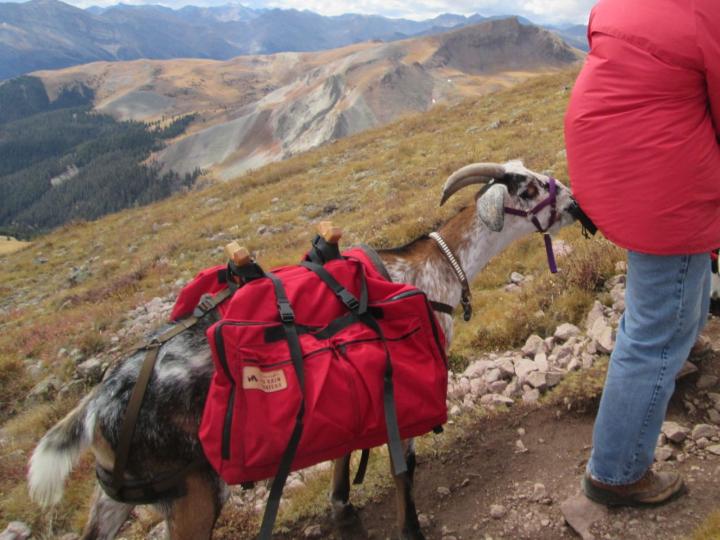 It got very windy about halfway up. Sputnik's ears can attest to that! The wind continued as we climbed, and as we got closer to the top I felt Sputnik had had enough so I switched the pack to Finn for the difficult final stage.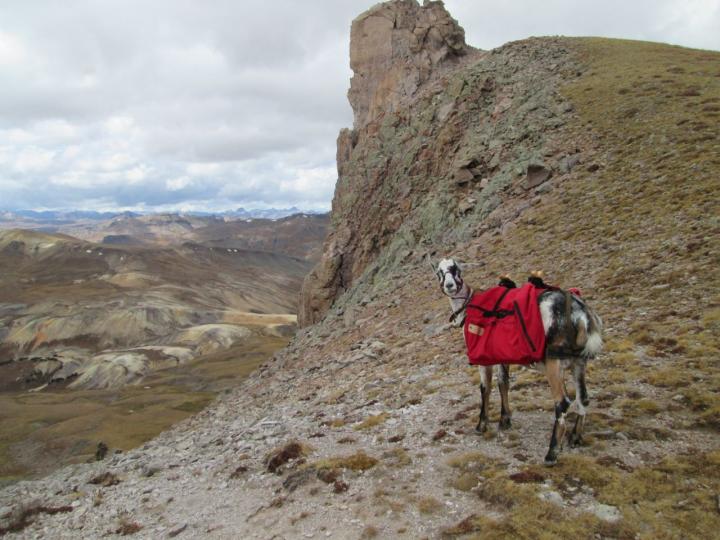 There was a very steep, rocky climb near the summit where we were really scrambling with hands as well as feet. The goats did great, but they definitely have a tendency to tumble rocks down behind them. We were not successful at keeping them behind both of us, so I went ahead and led them up while Phil followed at a safe distance.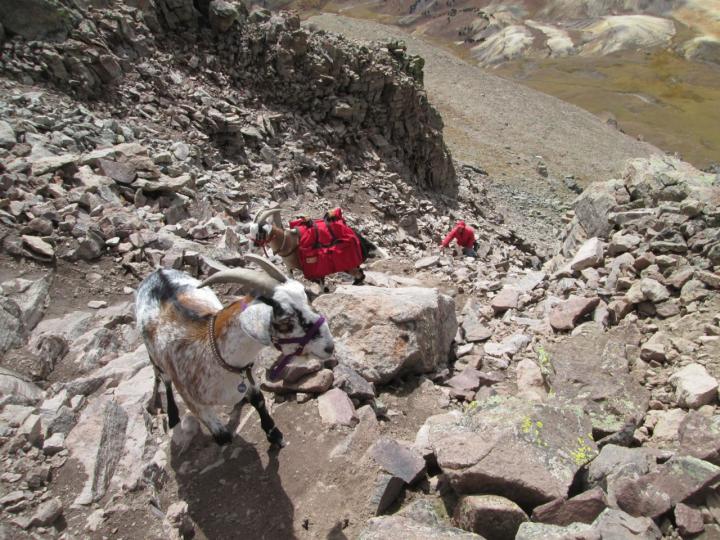 My beautiful boy.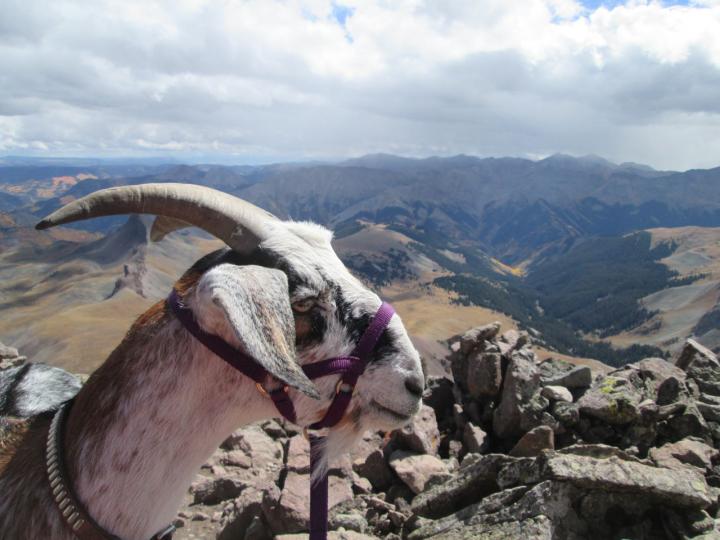 Almost there!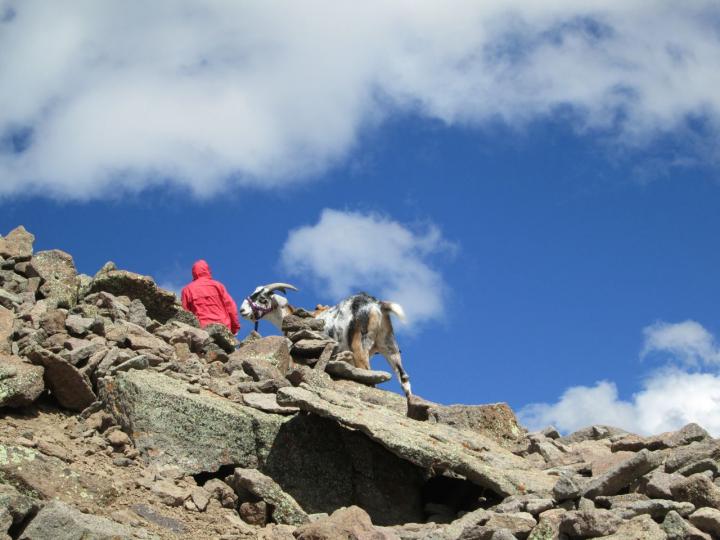 Summit achieved! Woo-hoo!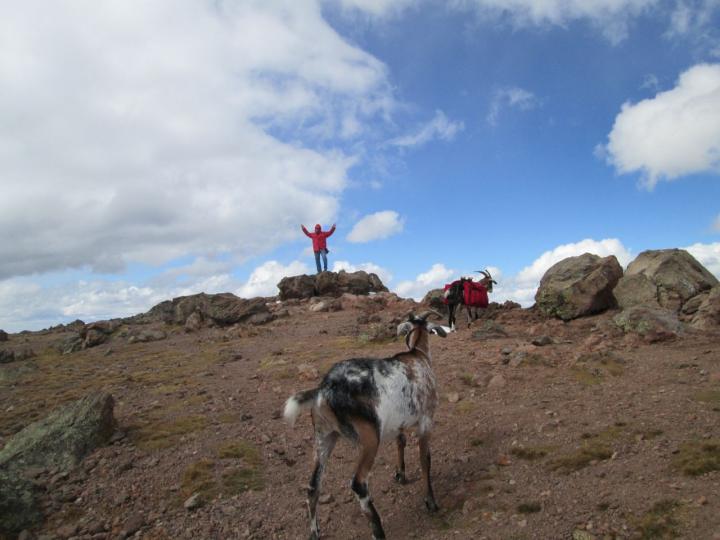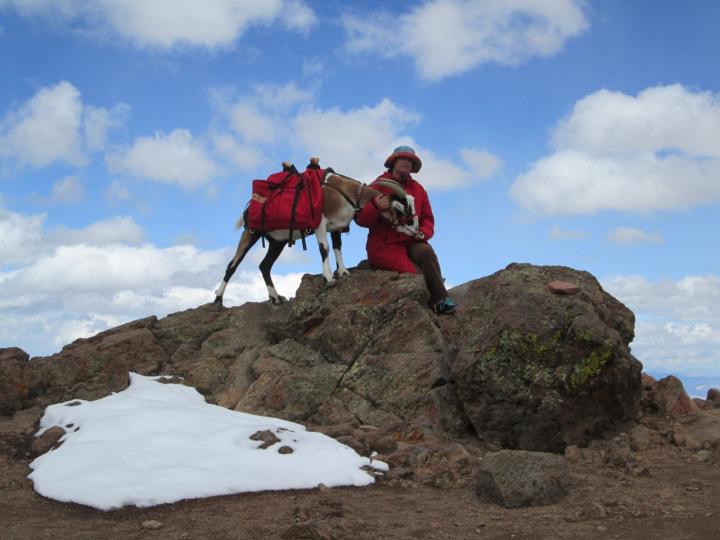 The views from the top were breathtaking.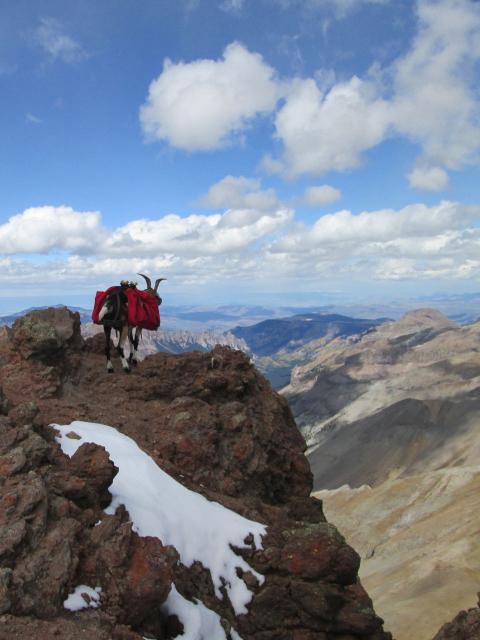 Finn certainly thought so!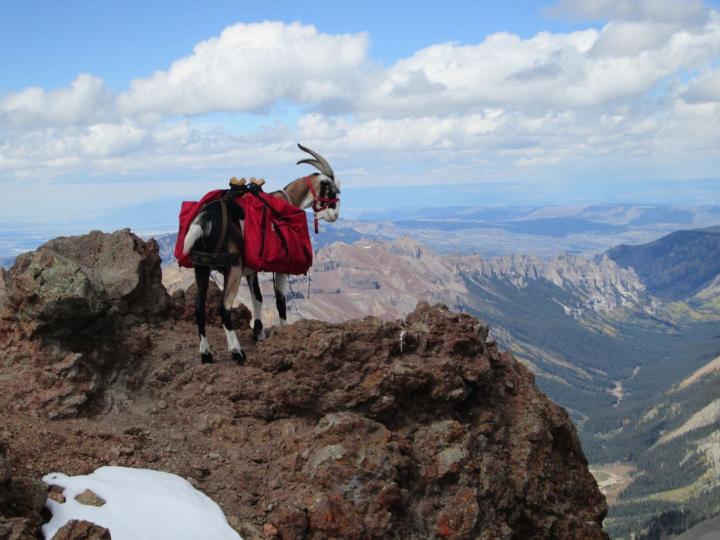 But as usual, he also thought that the best view on the mountaintop was of himself, up close and personal.

Blue sky on one side…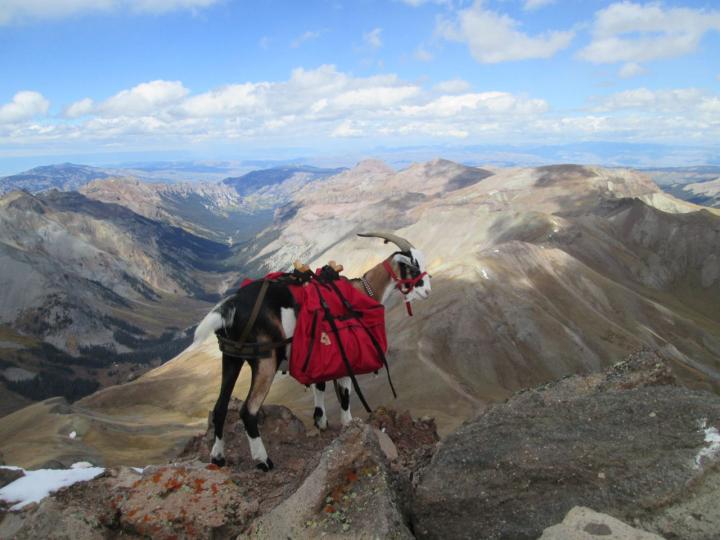 Clouds and rainy snow on the other. Time to head back down I think!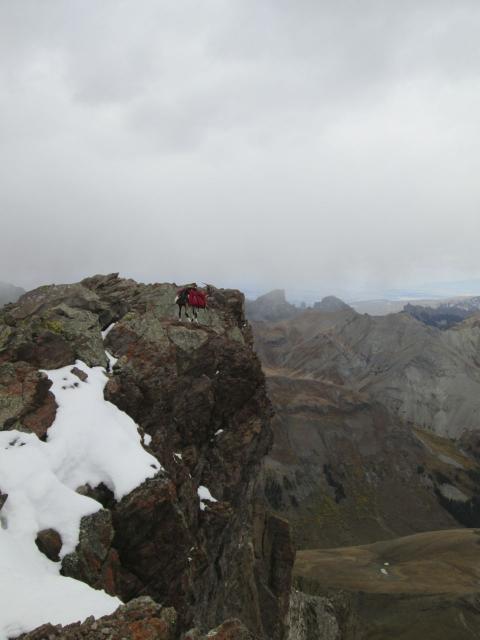 The descent.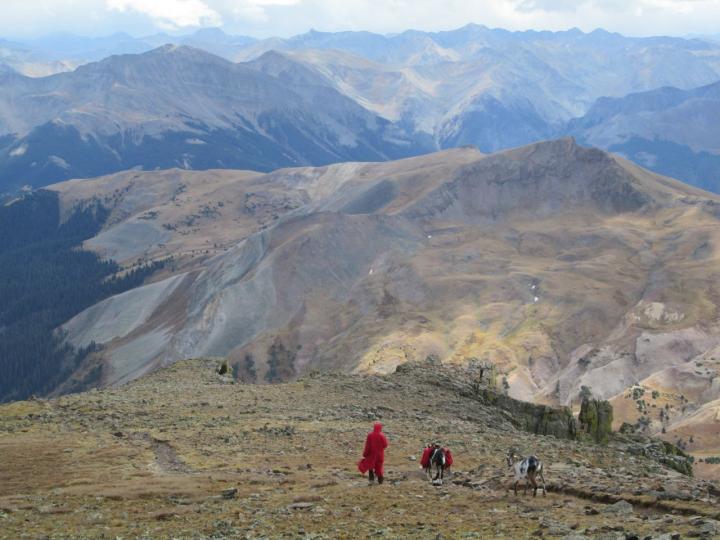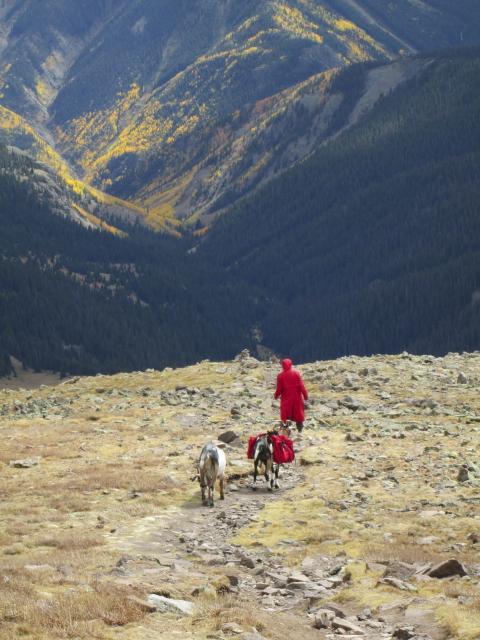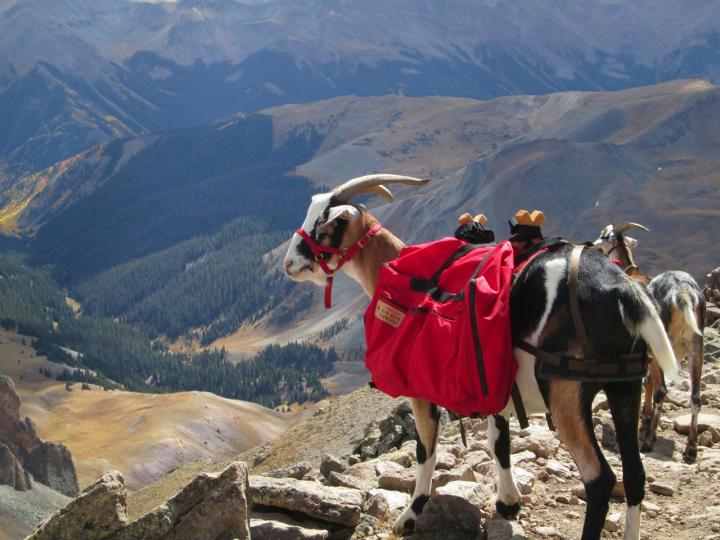 "Don't jump, Finn! It's a loonngg way to the bottom!"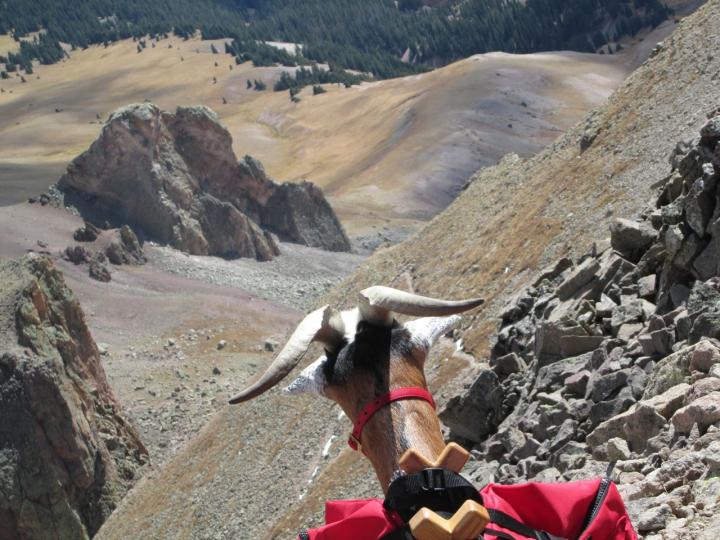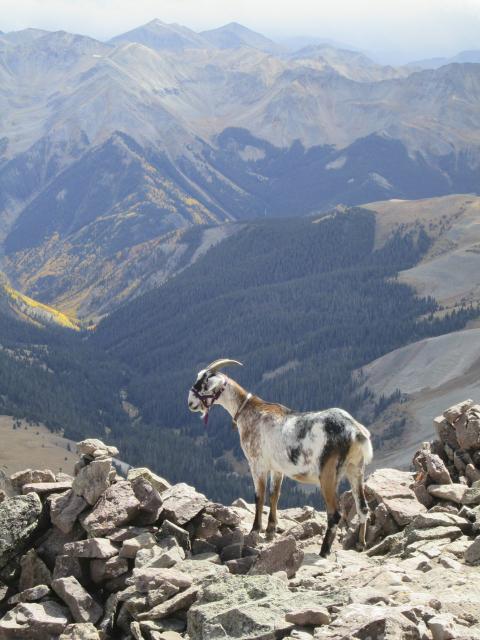 Where is Sputnik?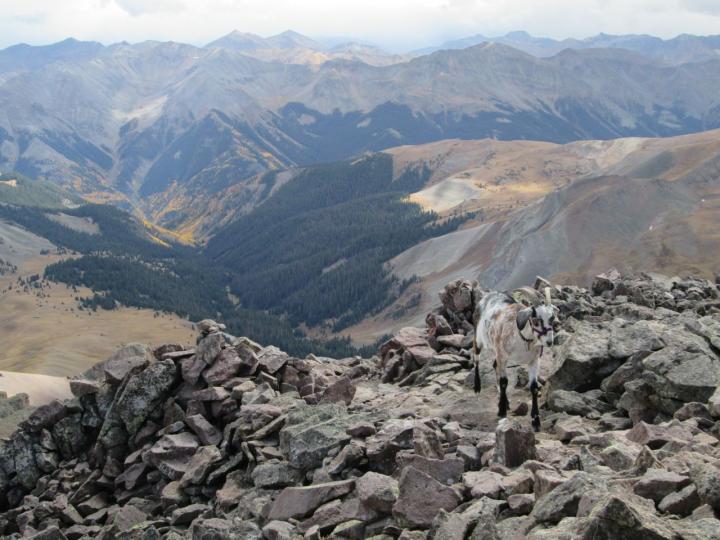 A tender moment.

As we neared the trailhead, the mountain bid us a final farewell.