Goat-O-Rama Poca Pepita is an ADGA registered "Experimental" doeling out of our best milk goat, Petunia. Pepi is an Alpine/Nubian cross and is shaping up to be a big, powerful doe. She should be an excellent milker and is large enough to be bred this season. Pepi adores people and is also learning to do tricks! She took first place in her class at the CDGA Harvest Show in September. Click HERE to view Pepi's pedigree. Price: $150.
Pepi at four months: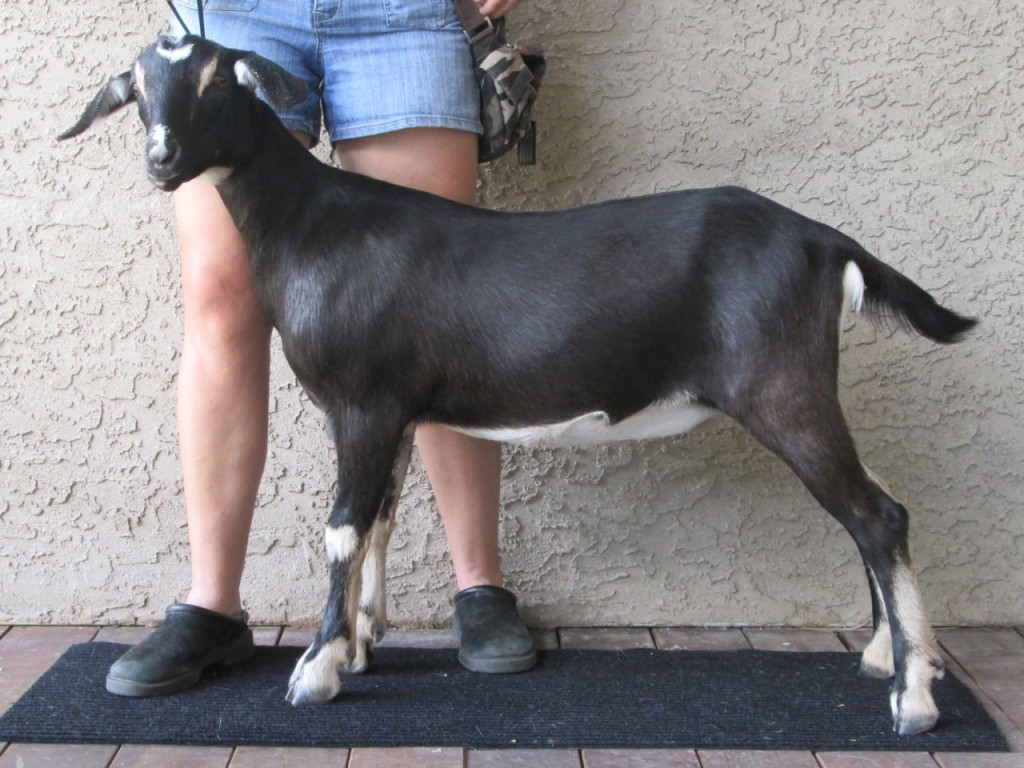 Pepi at six months: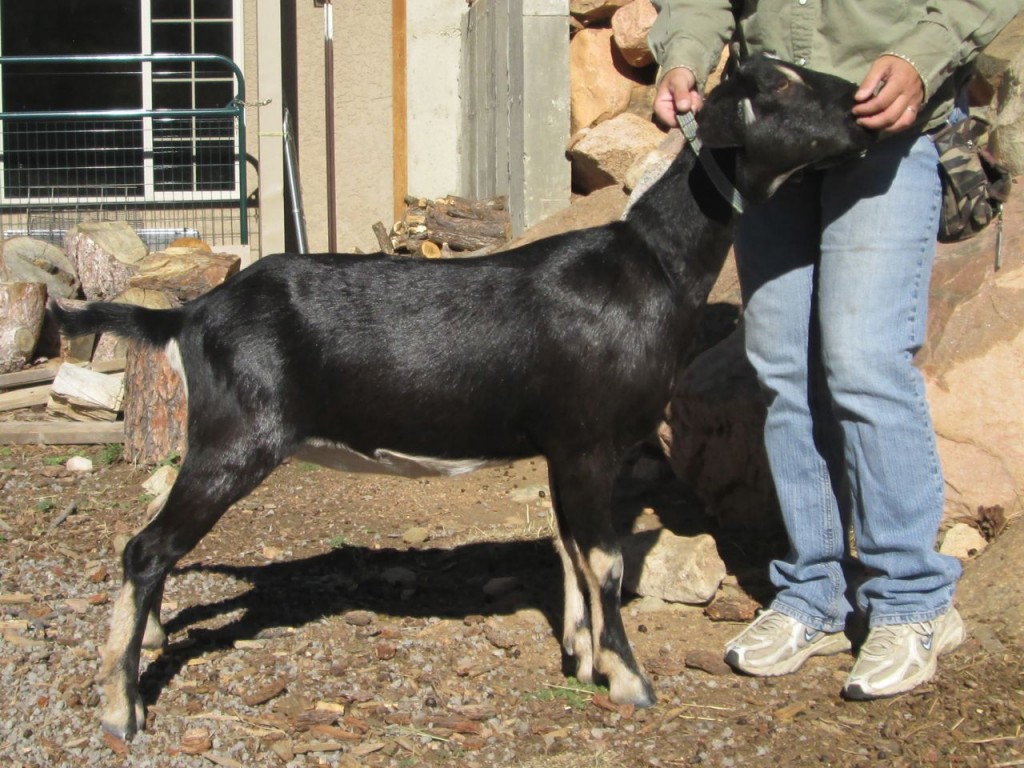 Pepi has one of the sweetest faces of any goat I've met and she loves to snuggle.