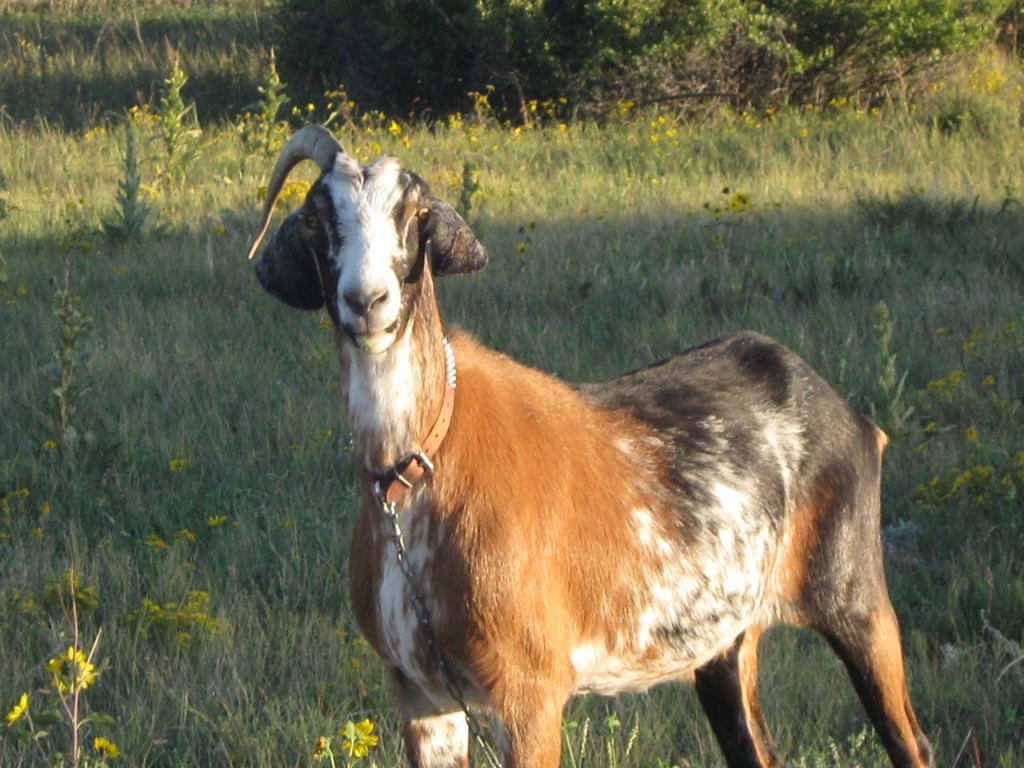 Cuzco is the undisputed king of the Goat-O-Rama herd. Cuzco was born at a farm in western New York state in April 2002. He was our first goat and the one that inspired us to start our Goat-O-Rama herd. Cuzco is a flashy Alpine/Nubian cross who stands 38″ tall at the withers and weighs around 200 lbs. Although he was born with two horns, Cuzco lost the left one in June 2005 when a dog chased him off a 30-foot cliff. He survived but the horn did not.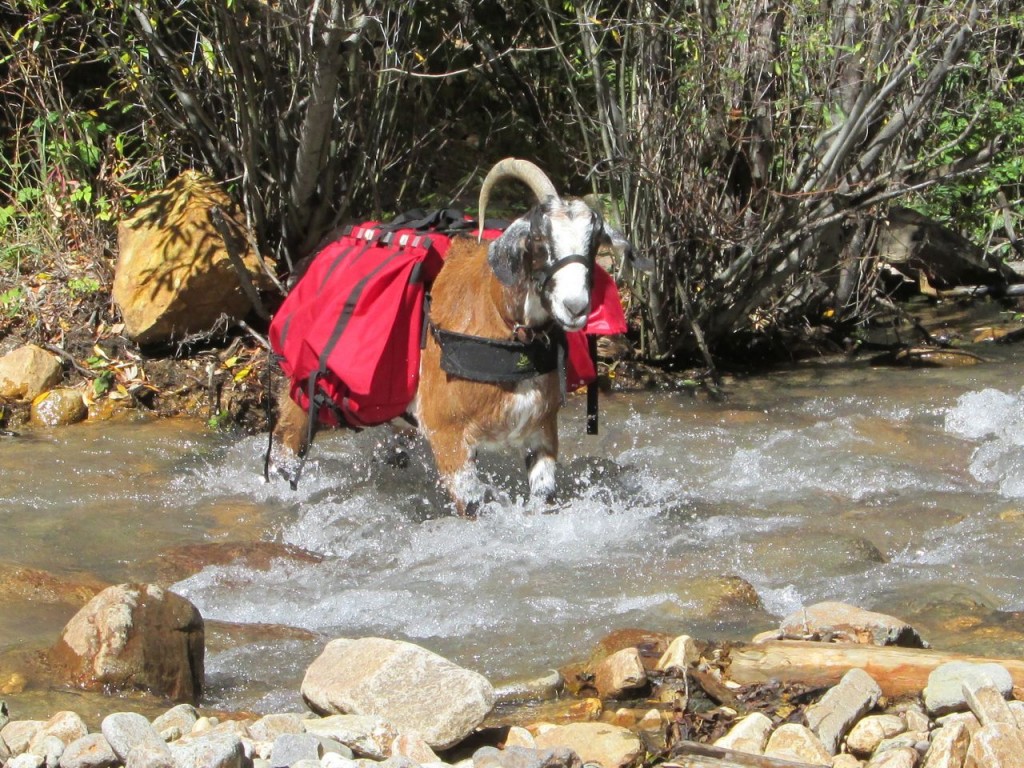 Cuzco loves to pack gear on hiking trips and he pulls a cart. He is commonly seen riding around in the bed of Phil and Nan's pickup truck where he stays without cage or tether. Cuzco does tricks and he loves junk food. His favorite treats include powdered donuts, fruit cake, ginger cookies, garlic cheese knots from Viktorio's Pizza, Doritos, Cheetos, and pretty much any other kind of junk food.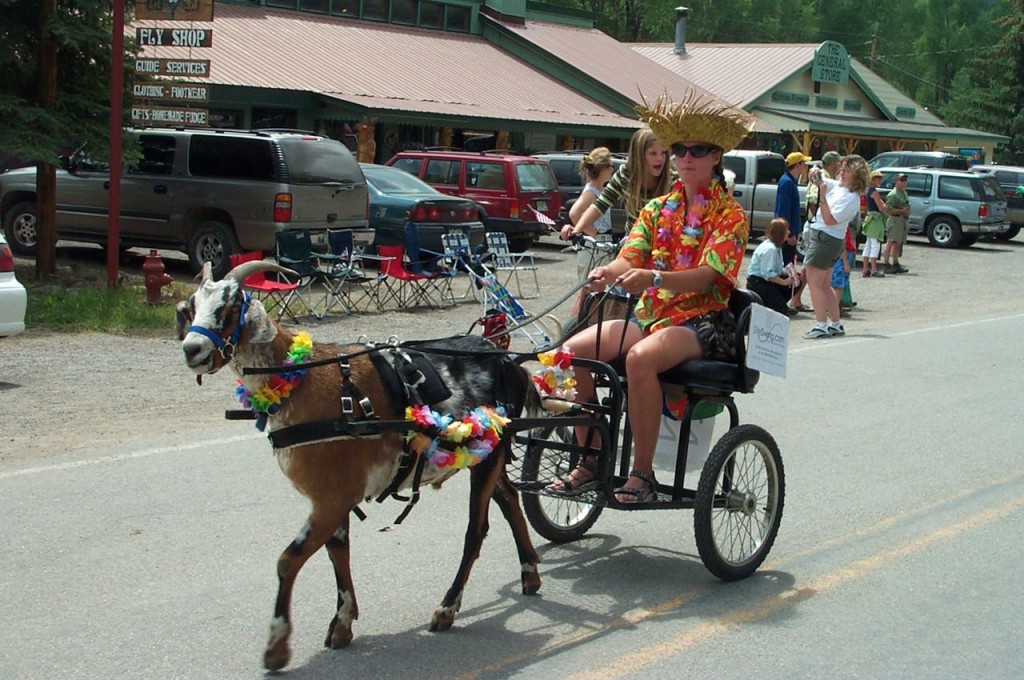 Although he never fails to be the center of attention wherever he goes, Cuzco is the aloof sort who prefers to be admired from a distance. He loves to pose for photographs and has been known to stop in the street and block traffic if he sees a camera pointed in his direction. However, picture-takers are advised to ask permission before petting Cuzco as he is not fond of uninvited intrusions into his space.