"Goat-O-Rama Davy Crockett" is a purebred Alpine buckling born 4/10/2016. He is the full brother to Boone and son of our Alpine doe, Delilah. At three months he weighs in at an impressive 67 lbs.! Crockett has a ton of character and the attitude to be an outstanding packgoat. He is very friendly, is used to being tied,  and is learning to walk on a leash. He loves animal crackers.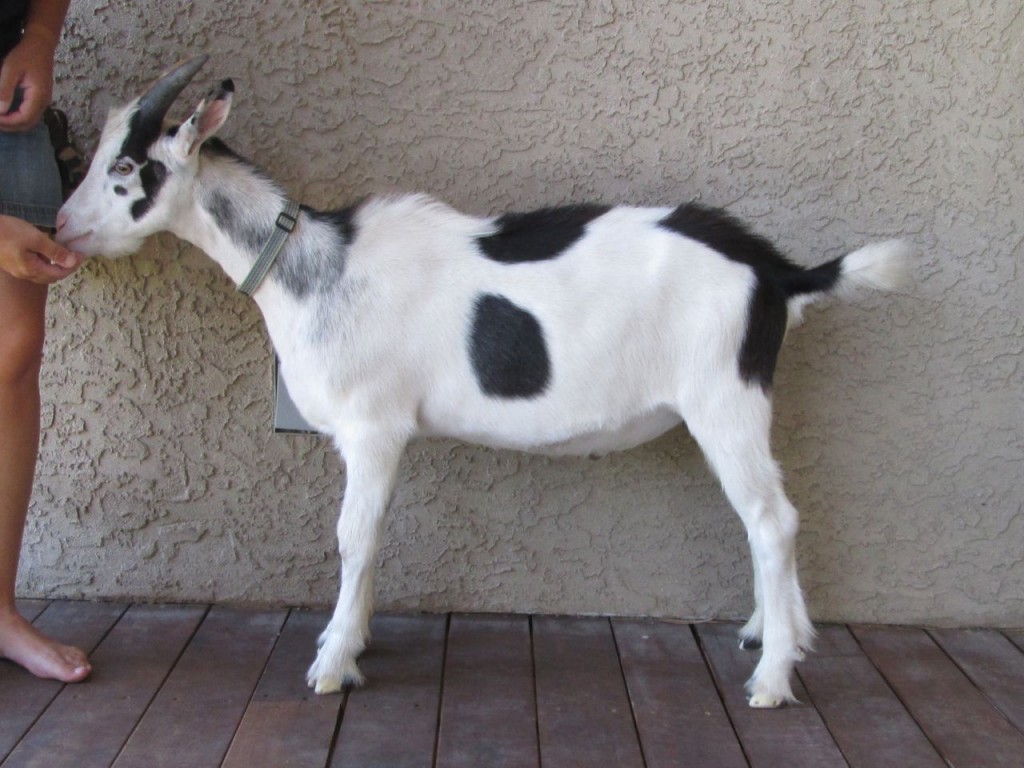 Crockett is shaping up to be a stunning tri-color with loads of chrome once he sheds out his baby coat.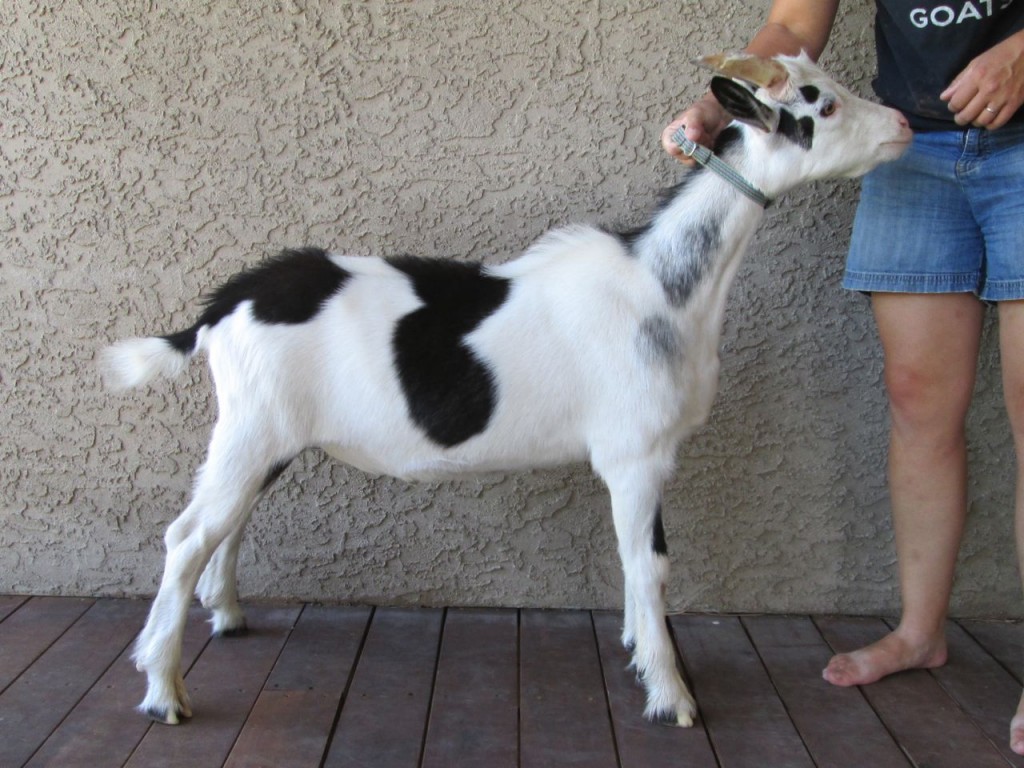 As an added bonus, he has one white horn and one black! And it looks like these horns are going to be BIG once he grows up!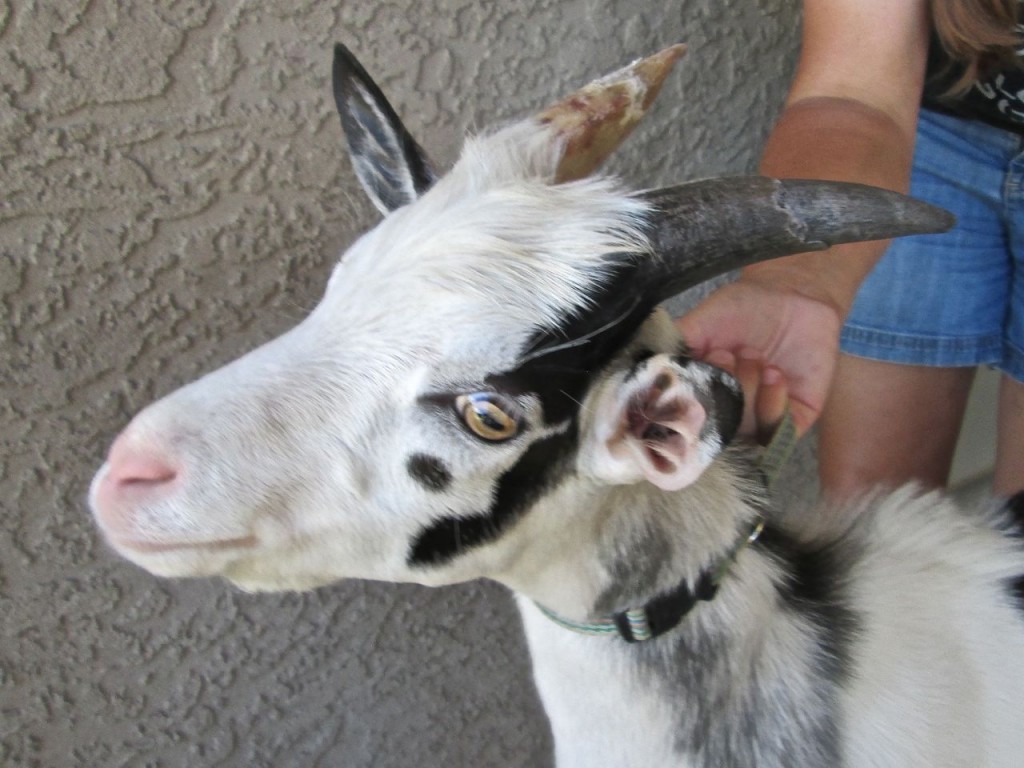 Cute little Crockett on the day he was born–just look at that smile!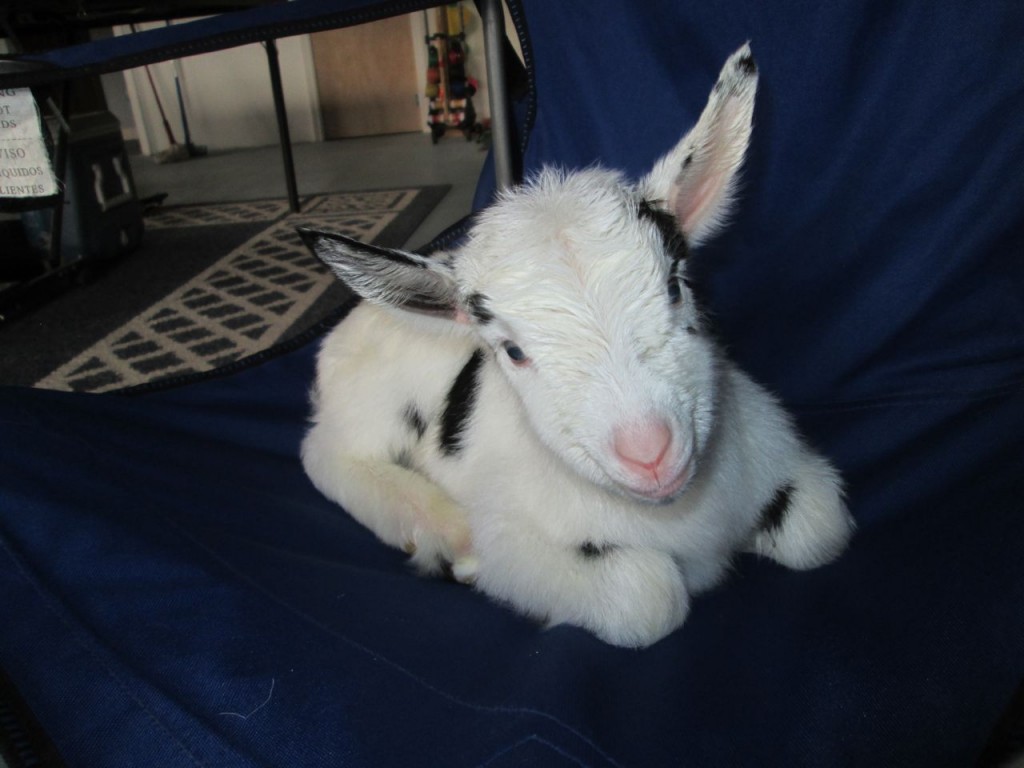 If you are interested in purchasing Crockett as a breeding buck, please let me know right away as he will be wethered by the end of July. $150 reflects his price as a pack wether. Crockett can be registered with ADGA as a purebred American Alpine buck, and his registered price will be $250. I can provide his pedigree on request.