"Goat-O-Rama Daniel Boone" is a purebred Alpine buckling born 4/10/2016. He is the full brother to Crockett and son of our Alpine doe, Delilah. Boone is a deep, large-bodied boy with lots of color and lots of character! He has a sweet, mellow personality that is bound to make him an ideal trail companion. At three months old, Boone weighs in at a whopping 69 lbs!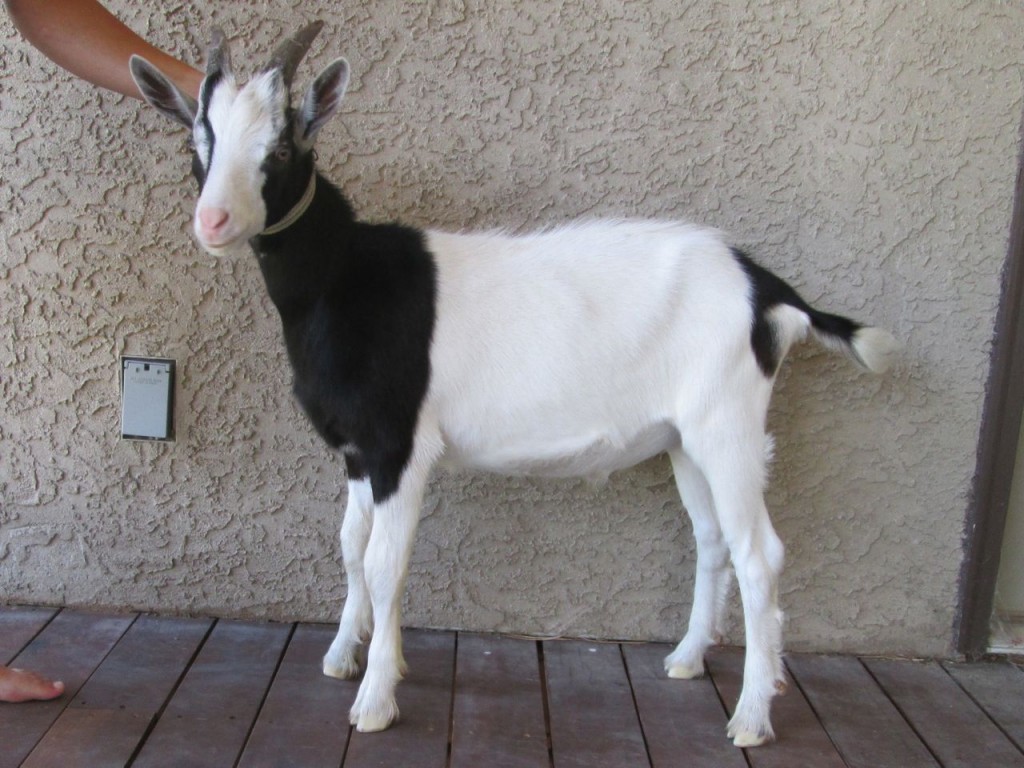 Boone has a wide, intelligent face with a unique lightening strike down the right side, and to top it all off he has wattles!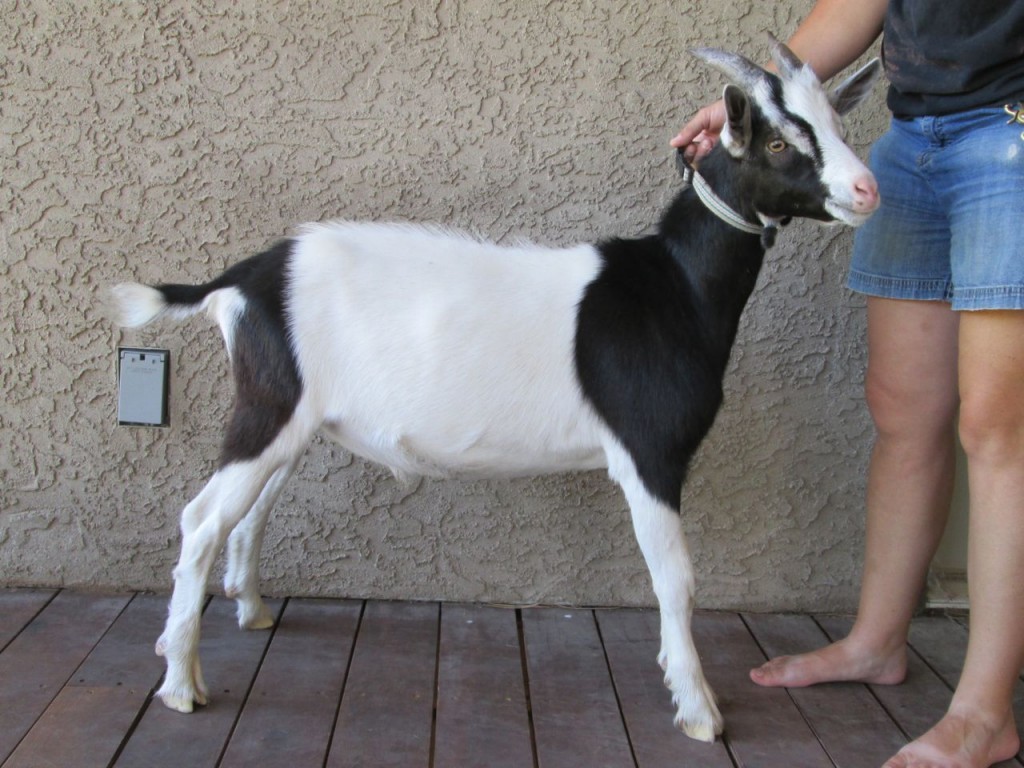 Boone loves people, he loves treats, and he's eager to please. He is used to being tied and is learning to walk on a leash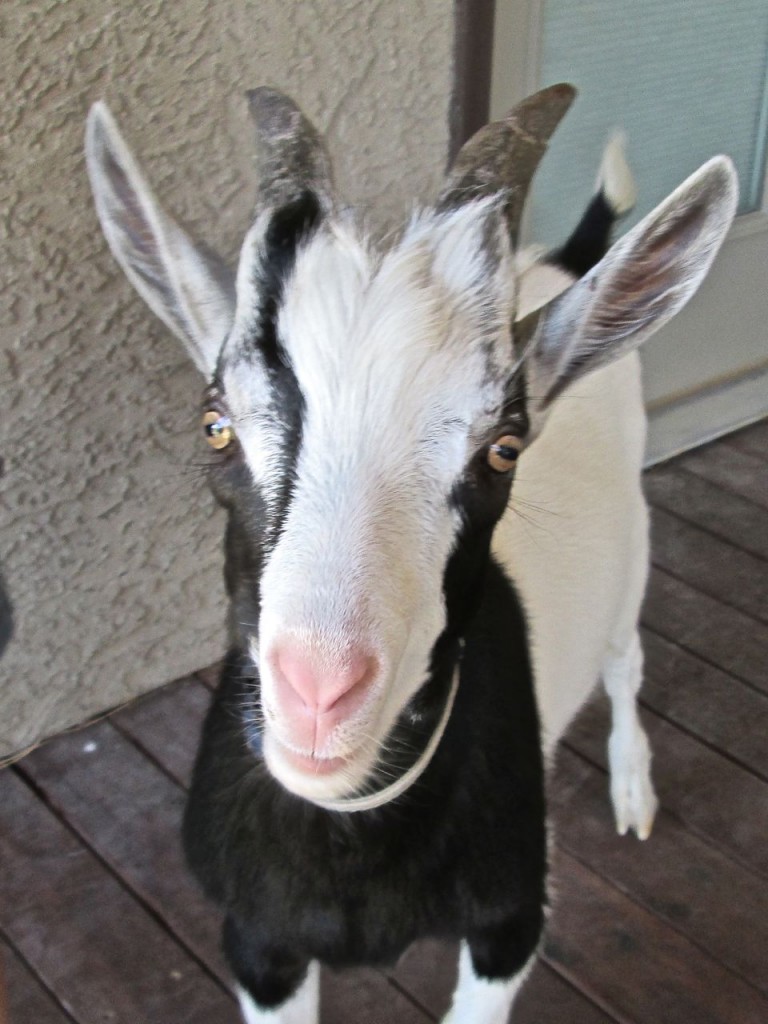 If you are interested in purchasing Boone as a breeding buck, please let me know right away as he will be wethered by the end of July. $150 reflects his price as a pack wether. Boone can be registered with ADGA as a purebred American Alpine buck, and his registered price will be $250. I can provide his pedigree on request.